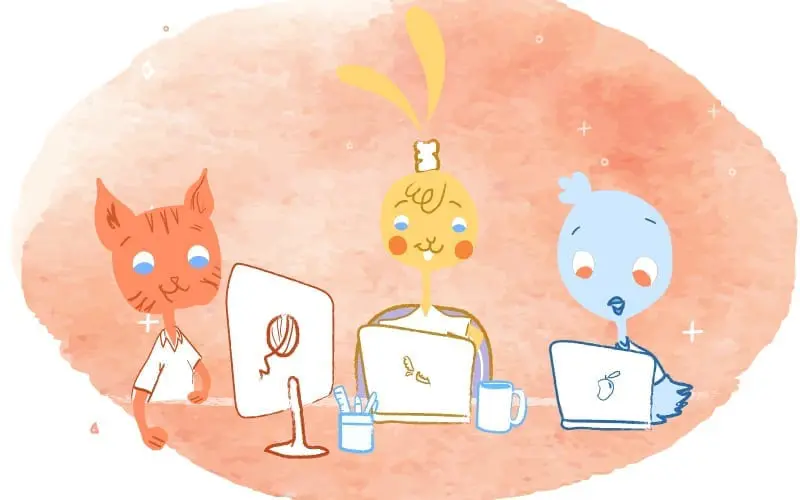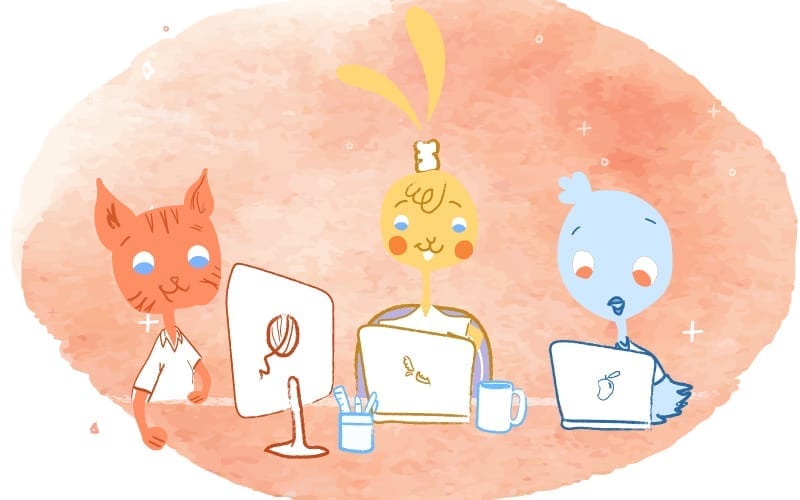 Business management software and team software are advancing at an incredible rate. And, as a business owner or leader, your business technology and savvy must advance, too. This technological development includes productivity software that can help optimize your business and guide your work teams.
Changing Work Environments
Now, more than ever, it's critical that companies of all sizes — from startups to global enterprises – look at how to work smarter and manage employees that are both in-house and remote. Determining how to effectively manage remote teams was probably already on your radar.
However, world events like COVID-19 and the need to migrate completely to a remote working environment have led to prioritizing business management and team software purchases like never before. That means you and your team need tools and technology that drives greater collaboration, communication, and productivity.
Our Guide to Business Management and Team Software
We want to help prepare you for the new work environment and migrate your legacy systems to a new digital process for business management and team software. That's why we've put together a guide to direct your decision-making about available technology. By giving you a comprehensive perspective on what's available, including the benefits of using these tools and platforms, you can invest in the technology that fits your business and team's needs.
What is Business Management Software?
Software can be used to manage and take control of the logistical aspects of your business. Whether its payroll, emails or anything in-between, business management software simplifies the process and adds efficiency throughout your organization. The time you save by using business management software helps you focus on more substantive and strategic projects.
What is Team Software?
Software solutions are also available to guide teams. For example, project management software helps organize tasks and roles and enables you to keep track of everything. Other team software encourages communication, an essential component of collaboration and teamwork. Implementing this technology enables your team to perform to their full potential.
Best Business Management and Team Software Solutions
There are dozens of business management and team software available for download. We've laid out some of the best along with their notable features and how they can take your organization to the next level.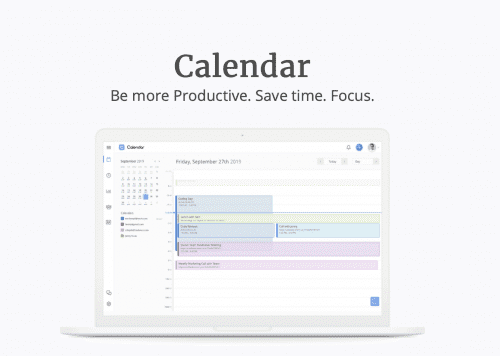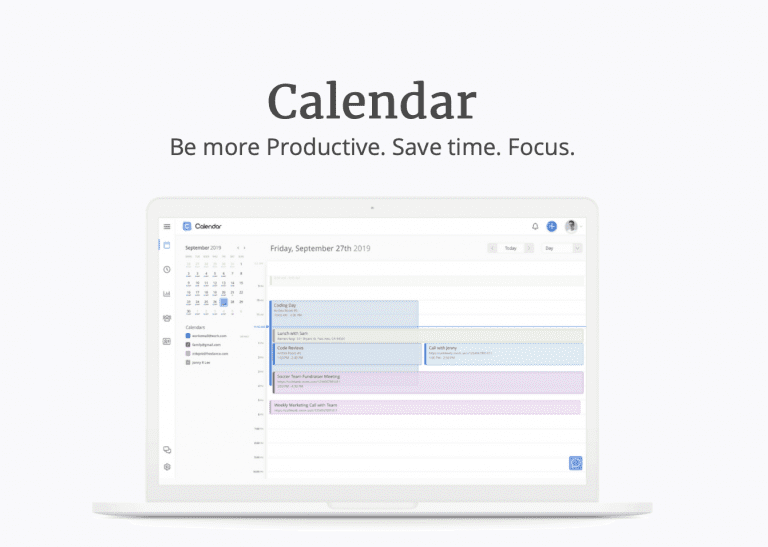 Entrepreneurs are the backbone of the economy, but it's concentrated, tough work. The creators of Calendar understand the "tough work" concept and built this app to help you stay organized. When you are organized, you save valuable time, your biggest asset, and enables you to keep track of things that will help your business flourish.
As the leader of your company, you will have numerous meetings and phone calls to keep track of. Calendar keeps all of your appointments in one place, so you'll never be late again. The software makes it easy to schedule with groups of people across different time zones. There's even a feature that recommends the best coffee joint for your meeting, avoiding the time it would take to select one yourself.
Calendar also provides you with analytics for an in-depth look at how you're using your time. Are you having too many meetings? Are your phone calls too long? With time management data, these questions can be answered.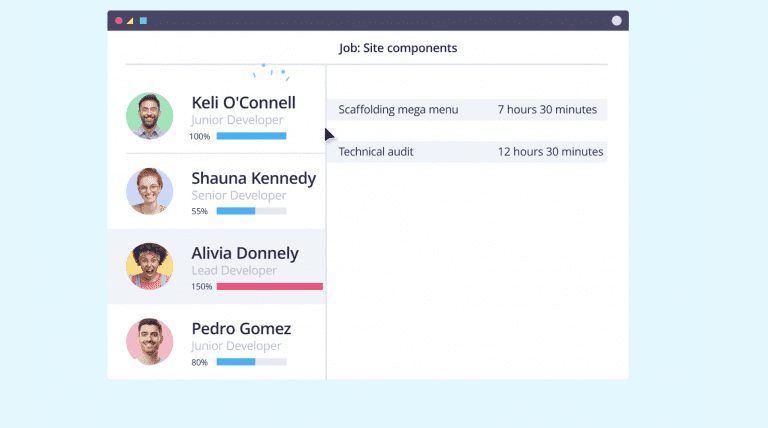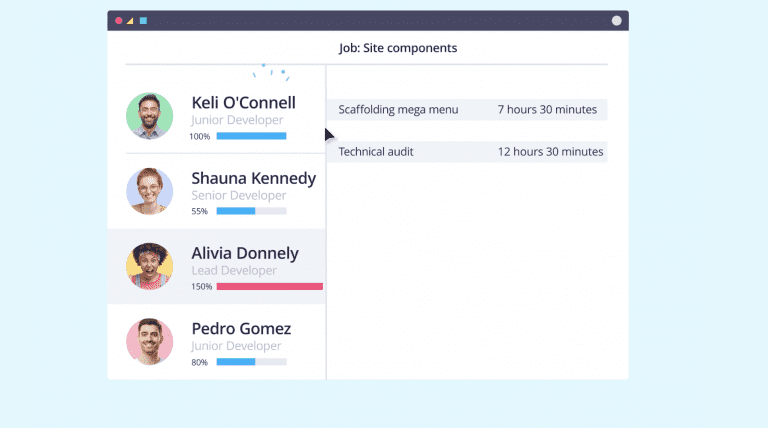 Keeping track of numerous tasks and the people assigned to them is a huge undertaking. Teamwork's software helps you organize your projects and employees, so you don't have to spend time getting your ducks in a row. Their products are especially useful for teams that work remotely when connecting and communicating can be a challenge.
With everyone working in different places, using Teamwork Chat helps your team stay connected. This instant messaging app keeps information in a common-place and promotes seamless collaboration. Teamwork also provides software for project management and customer relationship management. This rounded-out suite offers optimization tools for every facet of your business.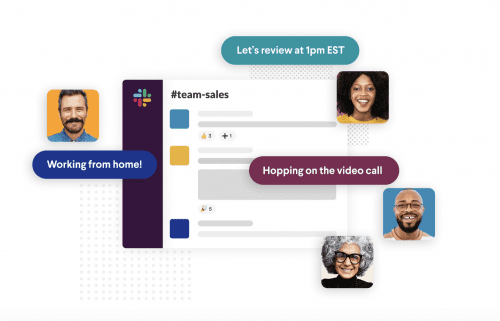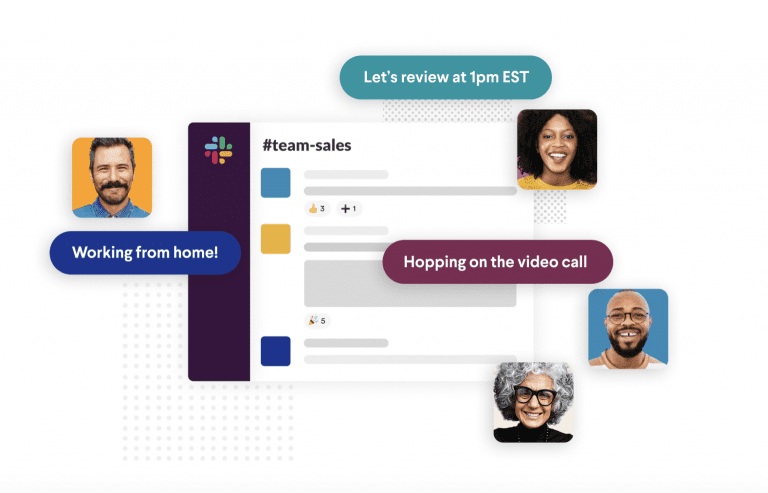 Communication is essential for collaboration. Slack makes communication easier, whether you're in the office, on the road, or working from home. Remote teams can work together as seamlessly as possible.
Instead of a single group text that gets overcrowded and chaotic, Slack uses chat channels. Having separate chats for your marketing and sales teams allows them to freely communicate without disrupting anyone else.
Shared channels also allow for business-to-business interaction or offer additional ways to communicate with customers. This increased connection helps you foster trust and close sales. You can also integrate apps into Slack's system for enhanced productivity.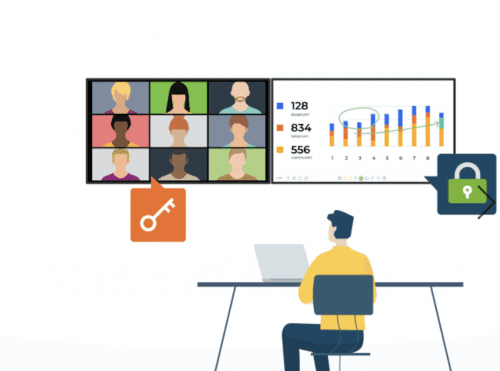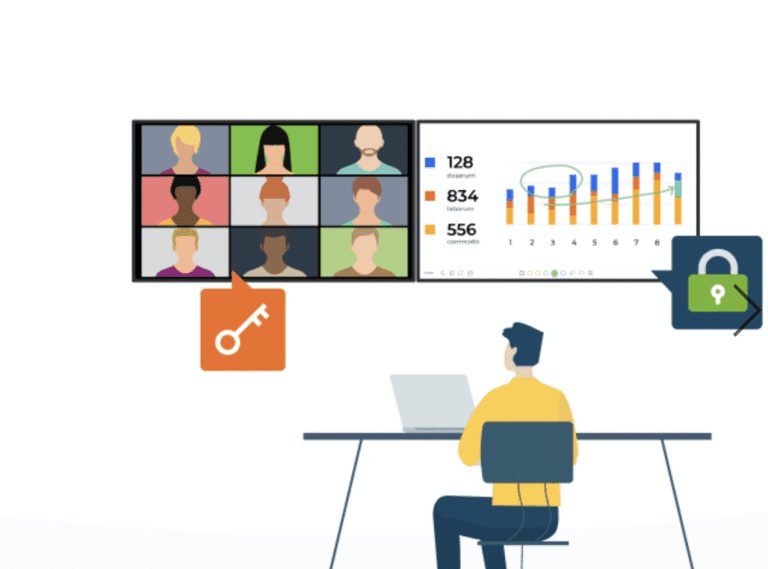 If you've ever been a part of a video conference call, chances are it was on Zoom. The free basic package includes up to 100 participants in a single call. Schedule a time directly from Zoom for your meetings or create a Meeting ID to share with the team.
Zoom allows for face-to-face communication. It's an excellent solution for companies during the Coronavirus (COVID-19) pandemic. Keeping up communication is key for keeping your business running smoothly.
The software also allows people from outside the company to participate. That way, the video conferencing software can facilitate business-to-business communication. You may even consider inviting a digital keynote speaker to your next meeting.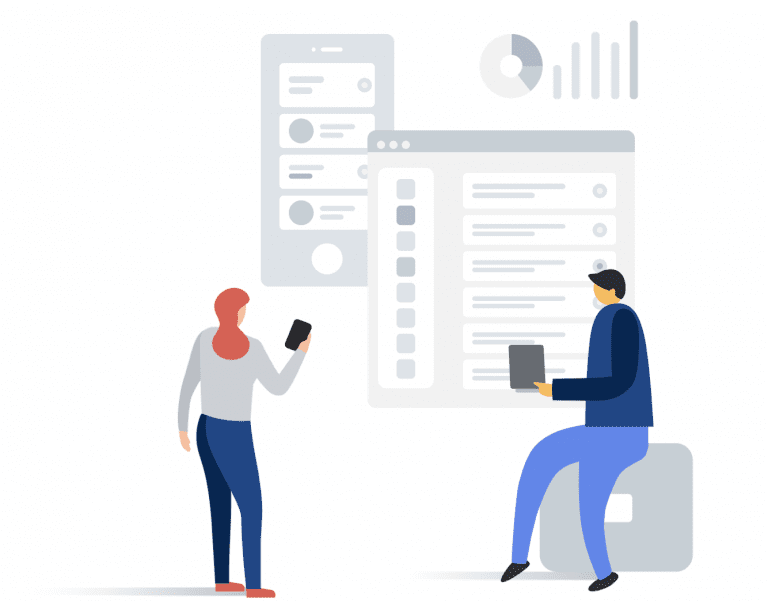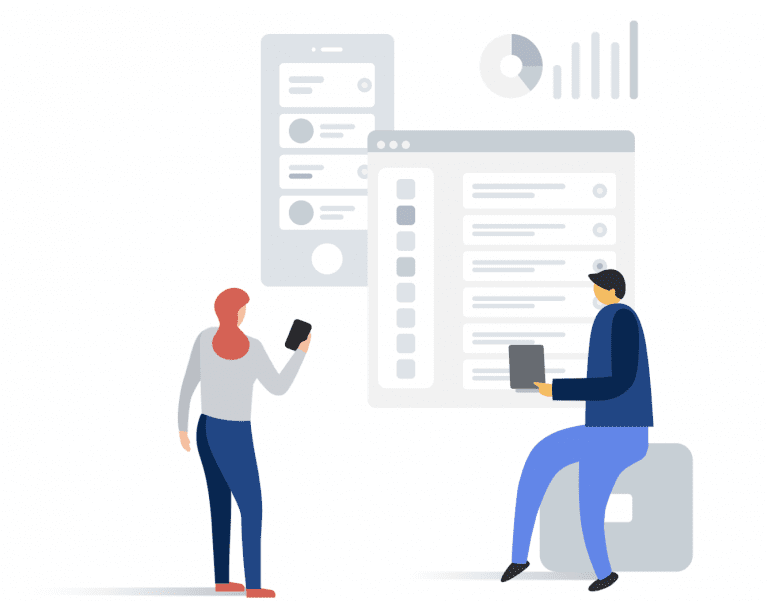 Many successful businesses in this day and age own and operate at least one website or app. Online spending is rapidly increasing, and e-commerce is now a multi-billion dollar industry. If you run your sales through the internet, using Google Analytics can help you optimize your marketing and services.
Google Analytics provides a detailed overview of how your website is performing. It will track where your visitors are coming from, analyze consumer behavior, and give suggestions on how you can optimize your site. Data helps you make informed decisions to increase views and drive more conversions.
If you operate a mobile app, Google Analytics will draw similar data so you can determine who is downloading your app and what they do with it. Developing a quality user experience is essential for a successful app, and using data to drive your decisions accelerates this process.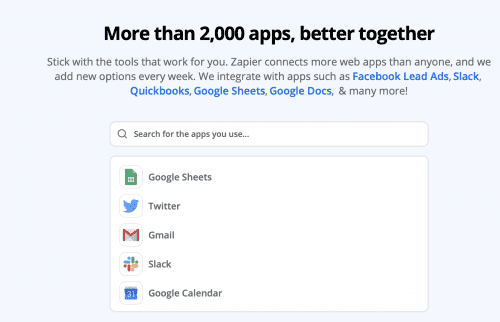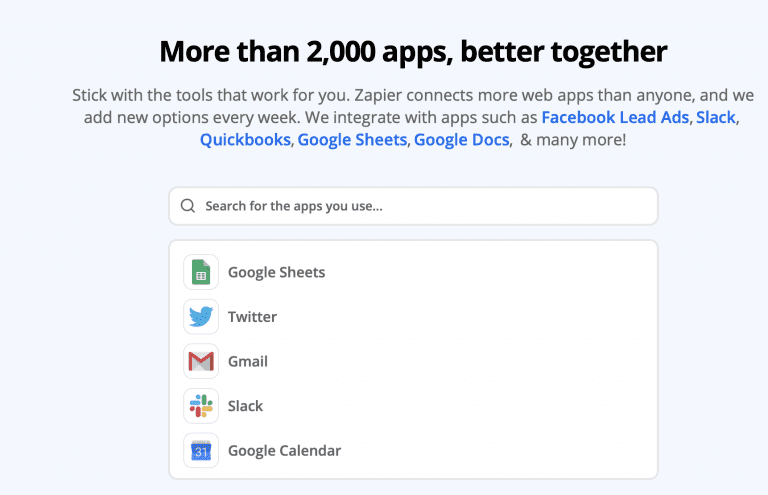 Compatible with over 2,000 apps, Zapier uses integration and automation to optimize your workflow. Select a trigger that prompts an action to occur, and your more straightforward tasks will be done for you. Known as a 'Zap,' there are many applications. For example, you can automate your Gmail account to download attachments and send them to Dropbox. The action can then notify your project management software.
These Zaps are fully customizable. There is no coding experience required, so anyone can build the workflows they need. That saves time and saving money so businesses can allocate resources elsewhere.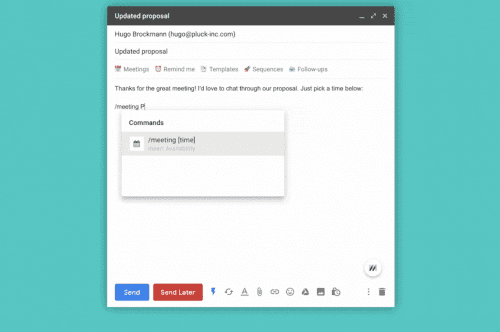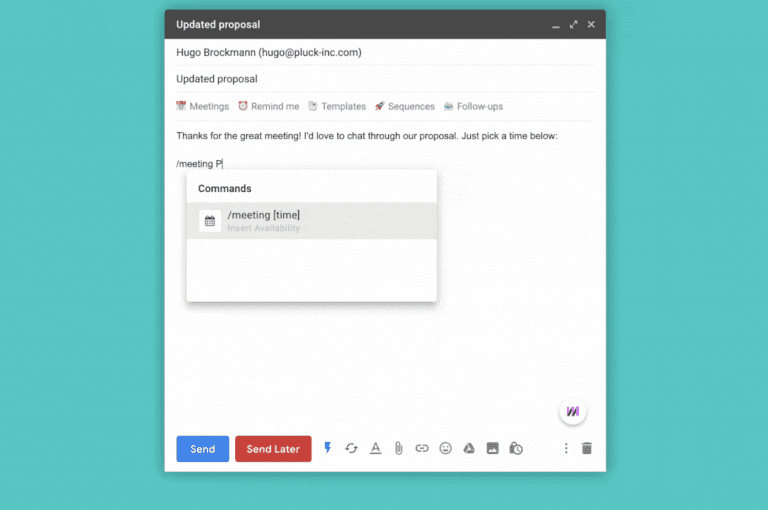 Mixmax excels in email marketing software. It's an extension of Gmail and uses several features to change how you use email. Changing how you use email will increase the number of replies you get from sales leads, help you stay organized, and improve your customer experience.
Command tools allow you to do more with your emails. Use the command "/meeting" to embed your calendar directly into an email, making scheduling easier, or "/qa" to create a poll to send. Automation gets busywork done for you, and email tracking ensures you never lose the messages you need.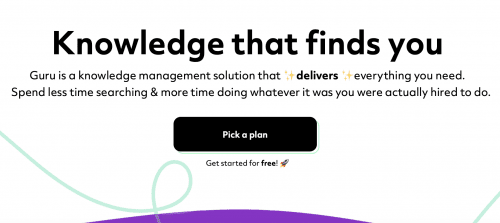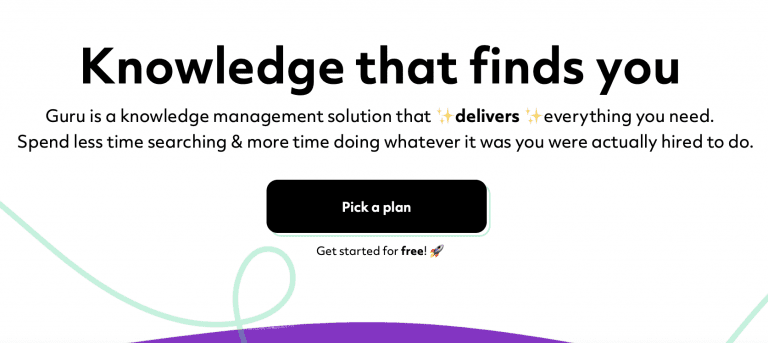 Branded as a 'knowledge management software,' Guru uses artificial intelligence to learn with you. Its goal is to build a company wiki that updates with you, giving you accurate information exactly when you need it.
Compatible in programs such as Gmail and LinkedIn, Guru acts as an extension that provides facts that you can connect to your messages. These facts come from the communication you have with your team, gleaning information to create a database that works with you. Connecting with collective messages cuts down on your search time and gives you more time to execute.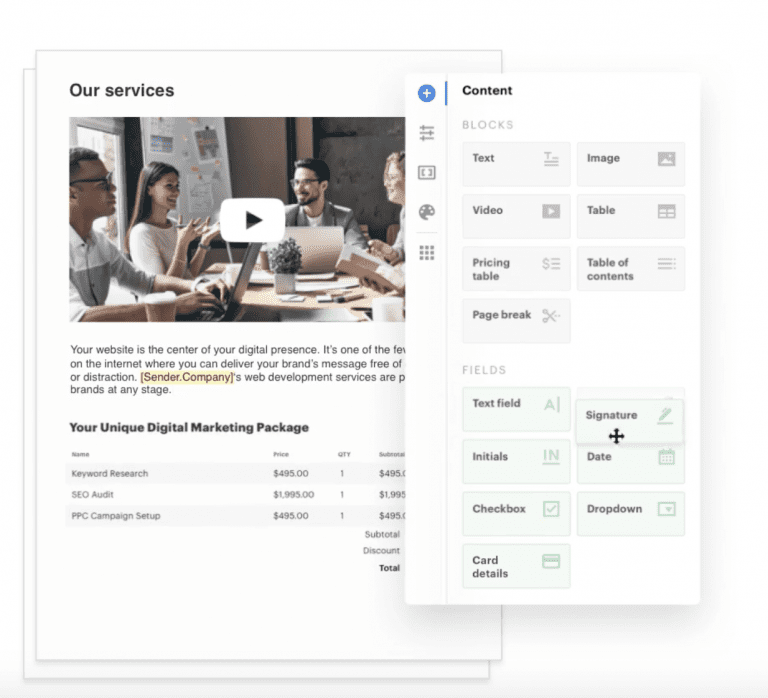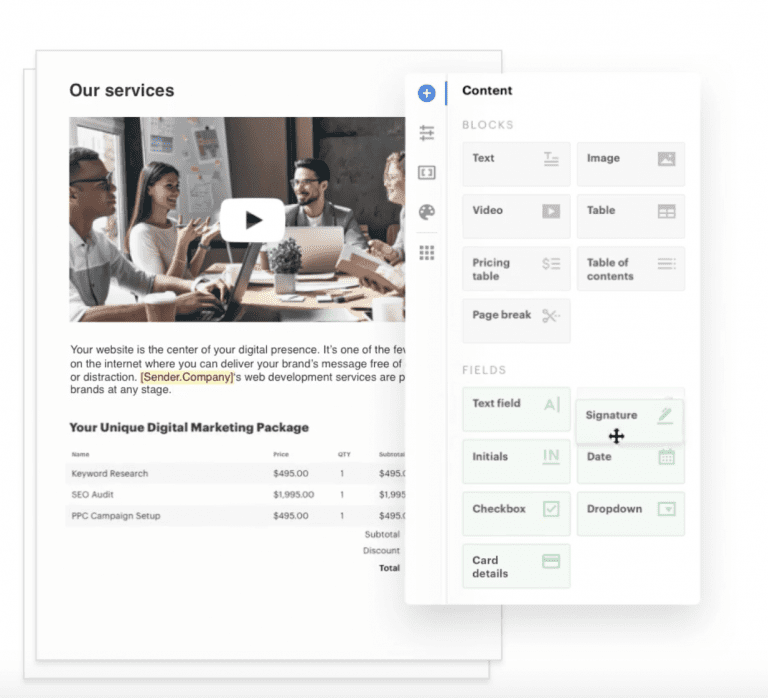 This software is used for sales teams looking to improve their workflows. By increasing efficiency, more sales can be made, and customer satisfaction can rise. It benefits both salesmen and consumers, boosting the connection and retaining more clients than ever.
Pandadoc specializes in sales documents. These documents are quick and easy to make, but templates and design options keep them looking professional and detailed. Easy editing helps you continue optimizing your proposals, including integrated e-signatures for the perfect final touch.
Finally, use real-time insight into how your sales documents perform immediately after you send them. See how long people linger on a page, how many views it's had, and the level of engagement. Use this to spot patterns in what consumers like and don't like, then adjust accordingly.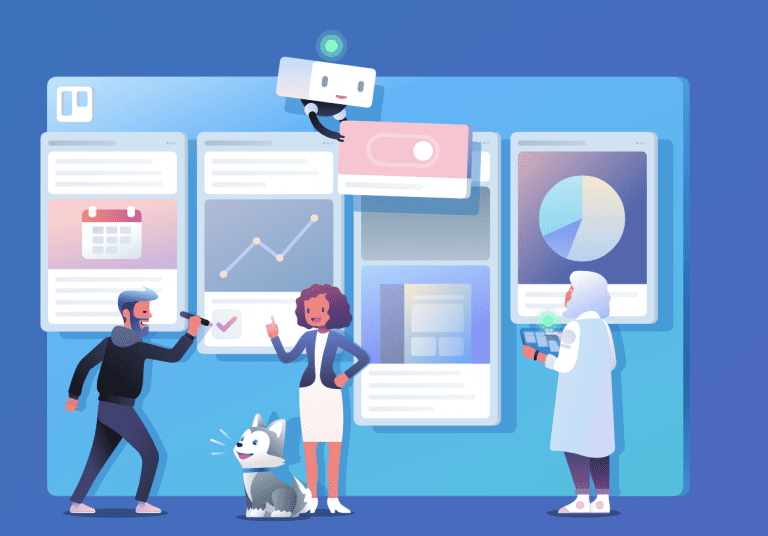 Trello implements a type of digital corkboard for organizing your tasks. Projects are created on boards, where you can outline the different steps on cards. These boards and cards can even be customized to your preference.
You can use cards to organize the progress of your projects. Use one card as your to-do list, and move tasks from that card to In Progress and Completed. The ability to move tasks from card to card makes your project management more fun and allows you to see exactly where your projects stand.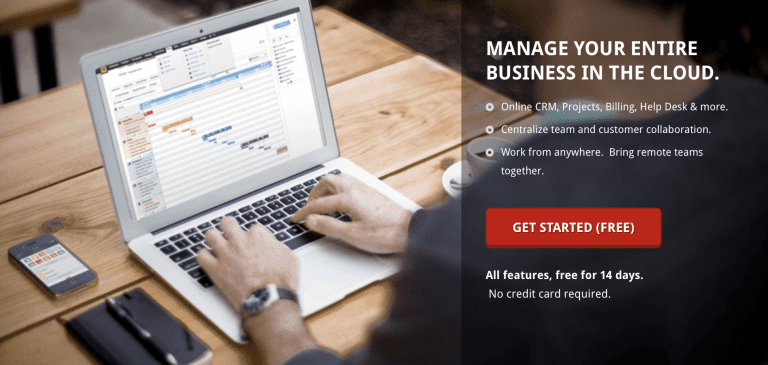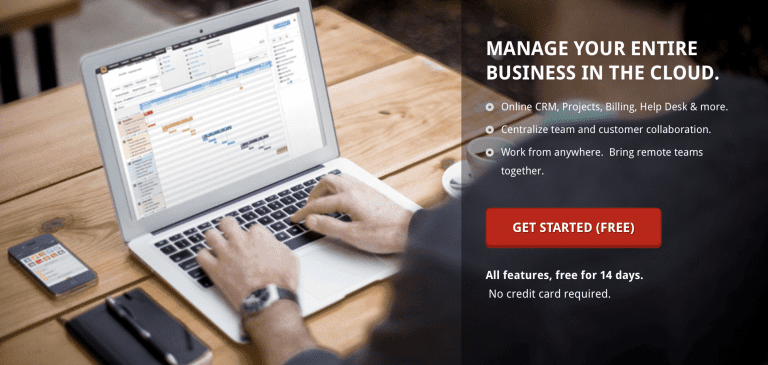 If your problem is paying for too many services, use Worketc. It provides all the tools your business needs to manage projects, boost productivity, and automate your workflow. Worketc's primary benefit is storing all your business management software tools in one place.


Wrike wants to incorporate the creative minds into their system. This allows you to get organized while continuing to create freely. When you use management software to help with menial tasks, it frees up more time for writing, designing, and building.
The Adobe Creative Cloud, the premier source for creative productions, is fully integrated into Wrike's system. The integration with Adobe allows you to take advantage of the organizational benefits. Plus, you can use it with your favorite creativity apps.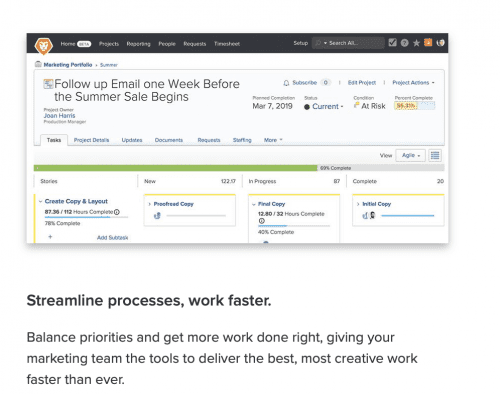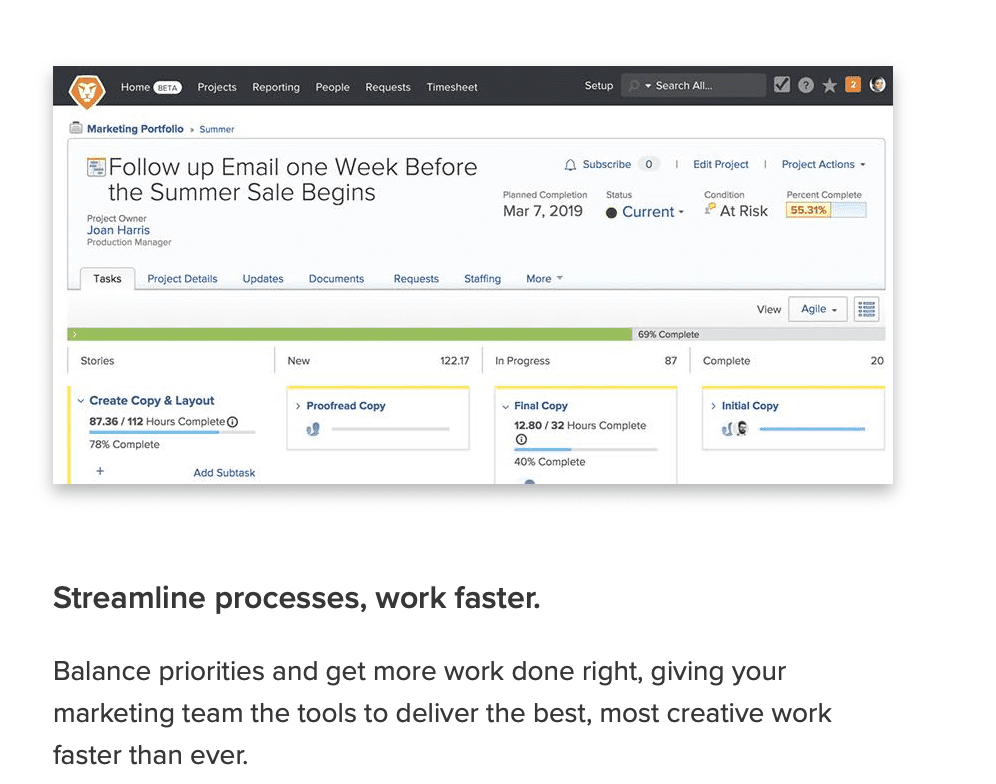 There are three steps that Workfront uses to boost your productivity. By promoting collaboration, your team can work together to complete tasks fast. Centralized projects deliver easy access for the whole team so details don't get overlooked.
Business management software makes workflows more effective. Streamlining your process removes unnecessary steps. Intelligent planning and real-time reporting keep you informed to make the best decisions. Workfront also lets you customize workflows with app integration and configuration.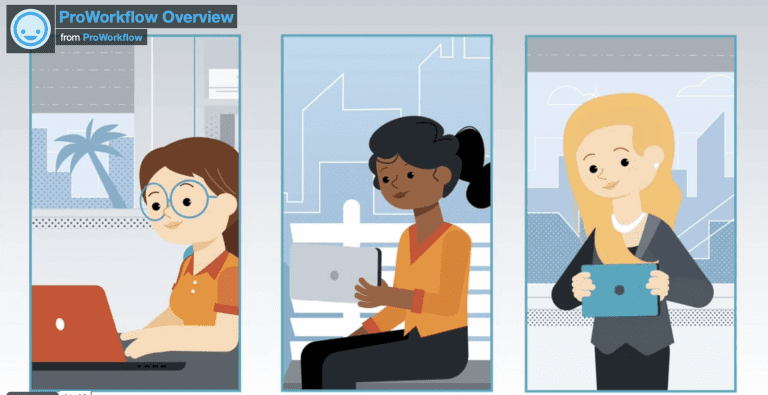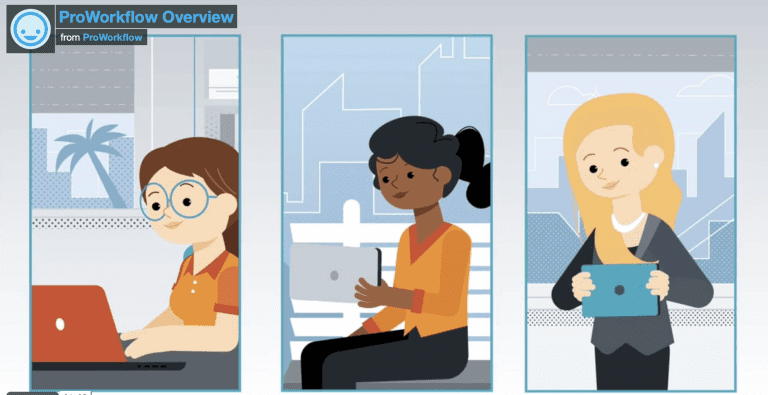 Made for freelancers, ProWorkflow is an affordable business management software solution. All of your favorite apps are integrated into ProWorkflow's system. Combining the power of all these applications helps boost your productivity and optimize your workflow.
For the features you don't have, use their API integration to build your own applications. From there, clients can become part of your process. When a client can access your account, it helps build trust and close more sales.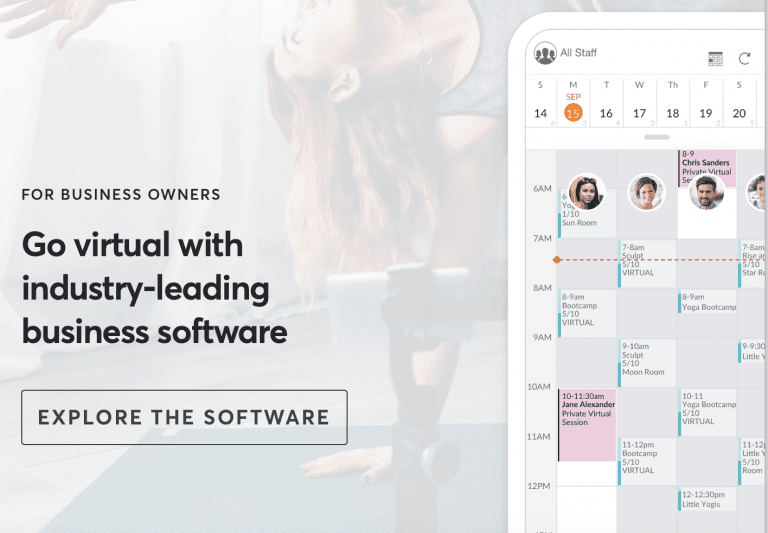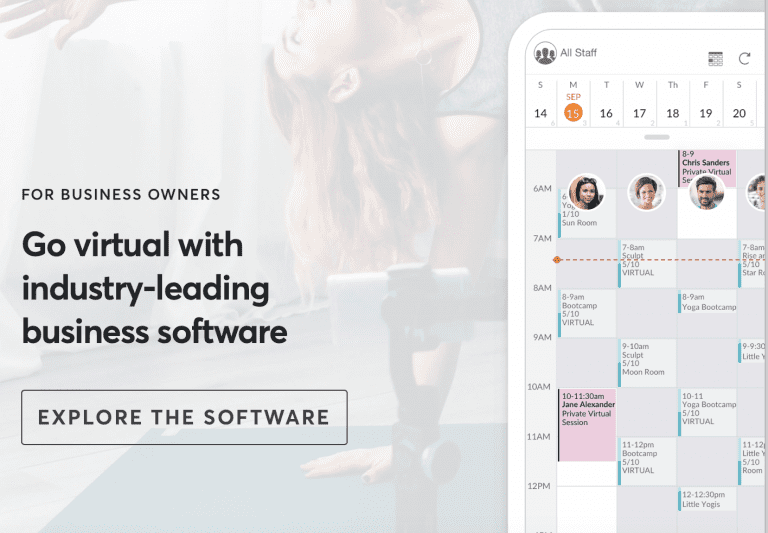 Mindbody is the only business management software designed specifically for the fitness and beauty sector. They created an app for businesses of this type to post their services so consumers can find the right option for them, and give you more exposure.
Mindbody Business takes care of your internal affairs. The software helps you keep track of your schedule, manage your bookings, take care of payments, and make improvements based on customer feedback.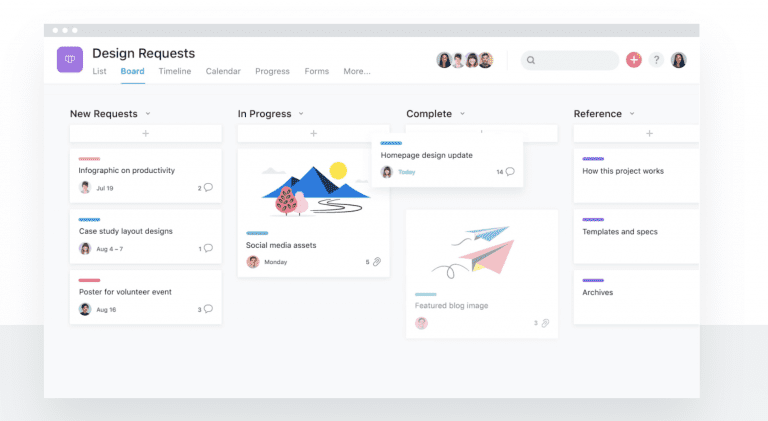 Project managers have a lot on their plate. Asana helps define projects so you can follow them as they progress. Each project has a different tab. That way, the information necessary for that project doesn't get lost. Tasks are organized under each tab and ordered by level of importance.
Make assignments within Asana and keep track project responsibilities for each stage. Reassign tasks to manage workloads or forward them to the manager for approval and feedback. Set deadlines and goals to complete tasks. Asana is also compatible with other productivity software, allowing you to integrate its organizational capabilities with other services.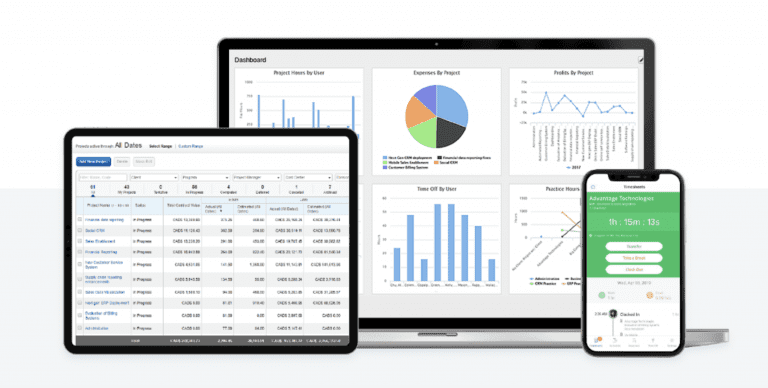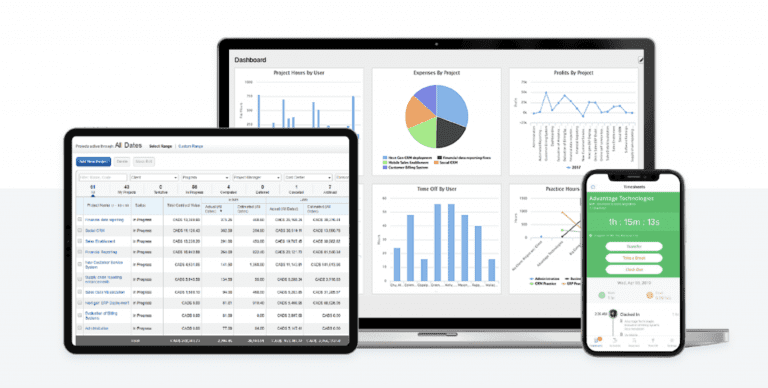 Whether you have 10 employees or 10,000, Replicon has a product for you. They have software for managing time, tracking projects, connecting with people, and increasing profits. Determine what your company needs to improve, and browse through their options to calculate their benefits.
Replicon provides many services for team management outside of overseeing projects. CloudClock allows remote employees to clock in and out, notifying you of their work hours. Use timesheets to keep track of hours and calculate time off accrued. Other features take care of your expense tracking, invoicing, and client relations.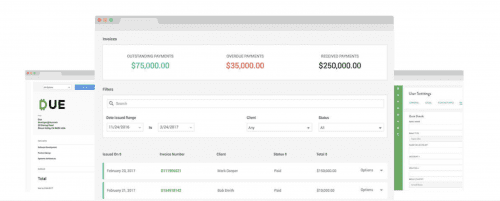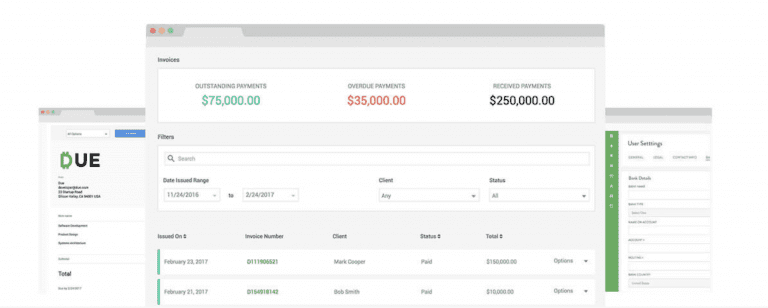 Tracking your time and expenses can be an arduous process. Using Due makes this less of a chore, and saves you the effort of number-crunching and backtracking to make sure everything lines up. Not having to backtrack frees up more time in your workday, and gives you accurate information on how your team is performing. It's valuable to know how everyone spends their time. Keep tabs on your team's progress on projects and tasks. These insights help gauge workloads and plan future assignments.
Being accurate with expenses and billing is vital, and is one of many tasks that Due takes care of. Streamlining this process makes both employees and clients happier, and informs you with the financial numbers you need. See how much projects are costing you or how much you've made this quarter, and use that data to make more informed decisions to improve the next.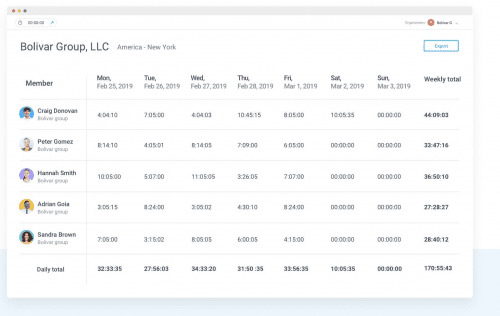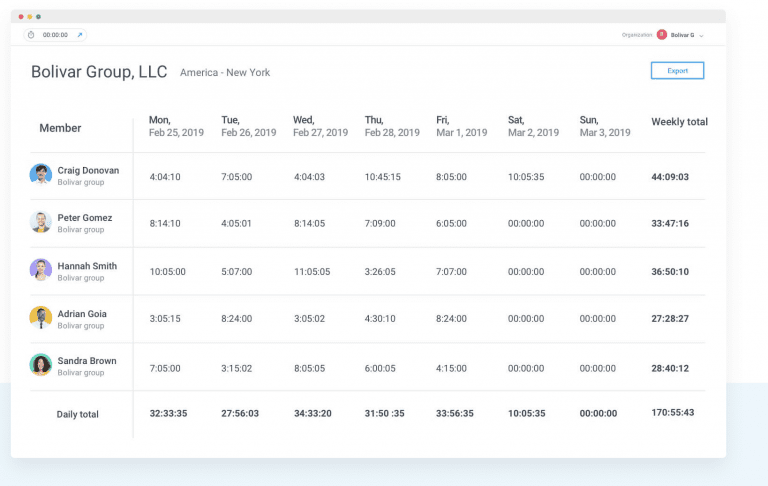 If you are working primarily or exclusively with a remote team, everything you need is provided by Hubstaff. It's made for remote businesses and teams. Their management tools help bridge the gap that working remotely creates, and boosts efficiency and productivity.
Features include team scheduling software for setting schedules, planning meetings, and tracking attendance. A simple payroll system helps keep track of all your employees and freelancers to track time and send invoices. Timesheets make sure you are getting accurate information for payroll and data back up productivity claims.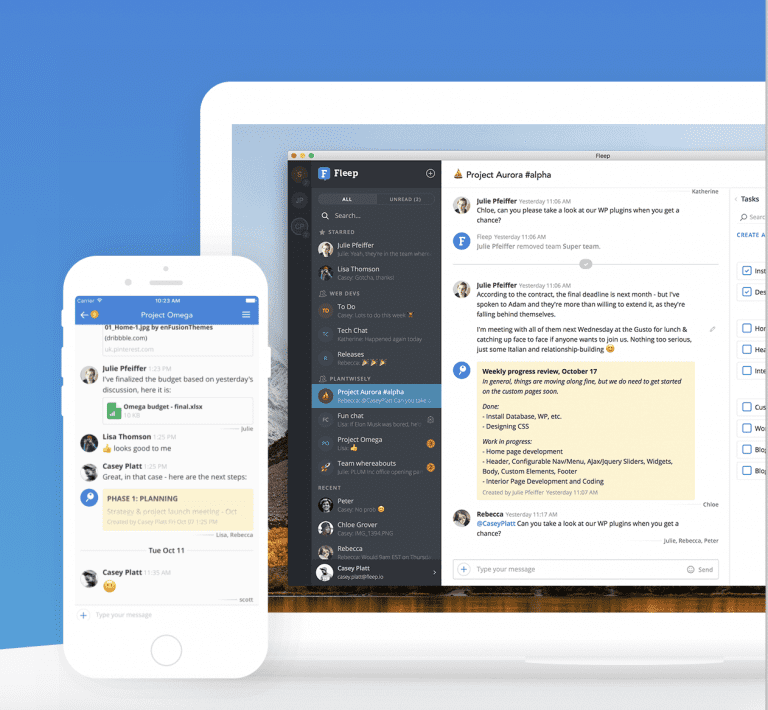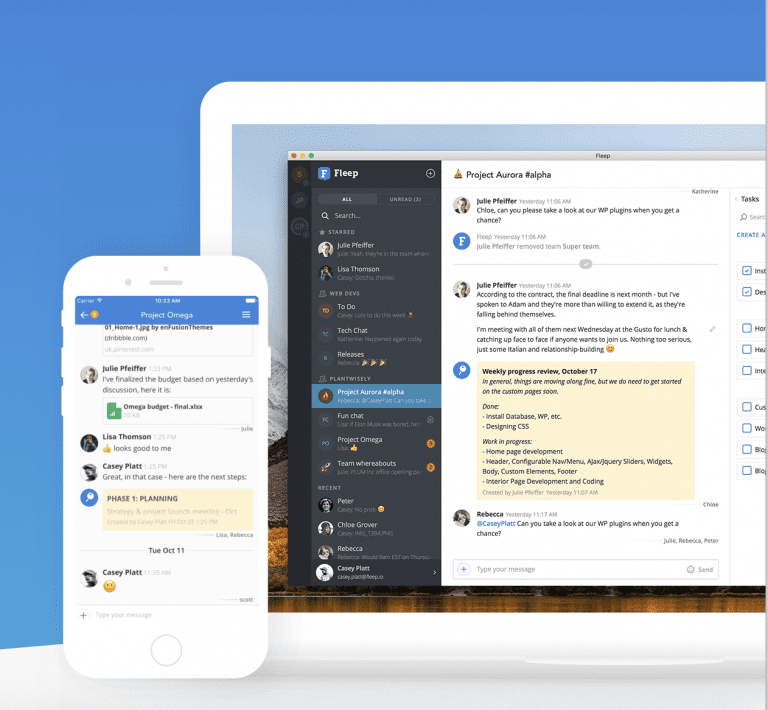 When you combine messaging software with file and task sharing capabilities, you get Fleep.
They are the epitome of collaboration, using these features to bring your team together and maximize their productivity.
The best part about Fleep is that you can connect with any of its users. Add clients and business partners to your network and incorporate them into your thought process. Getting their input helps you to know exactly how to carry out a project and what the end result should be.