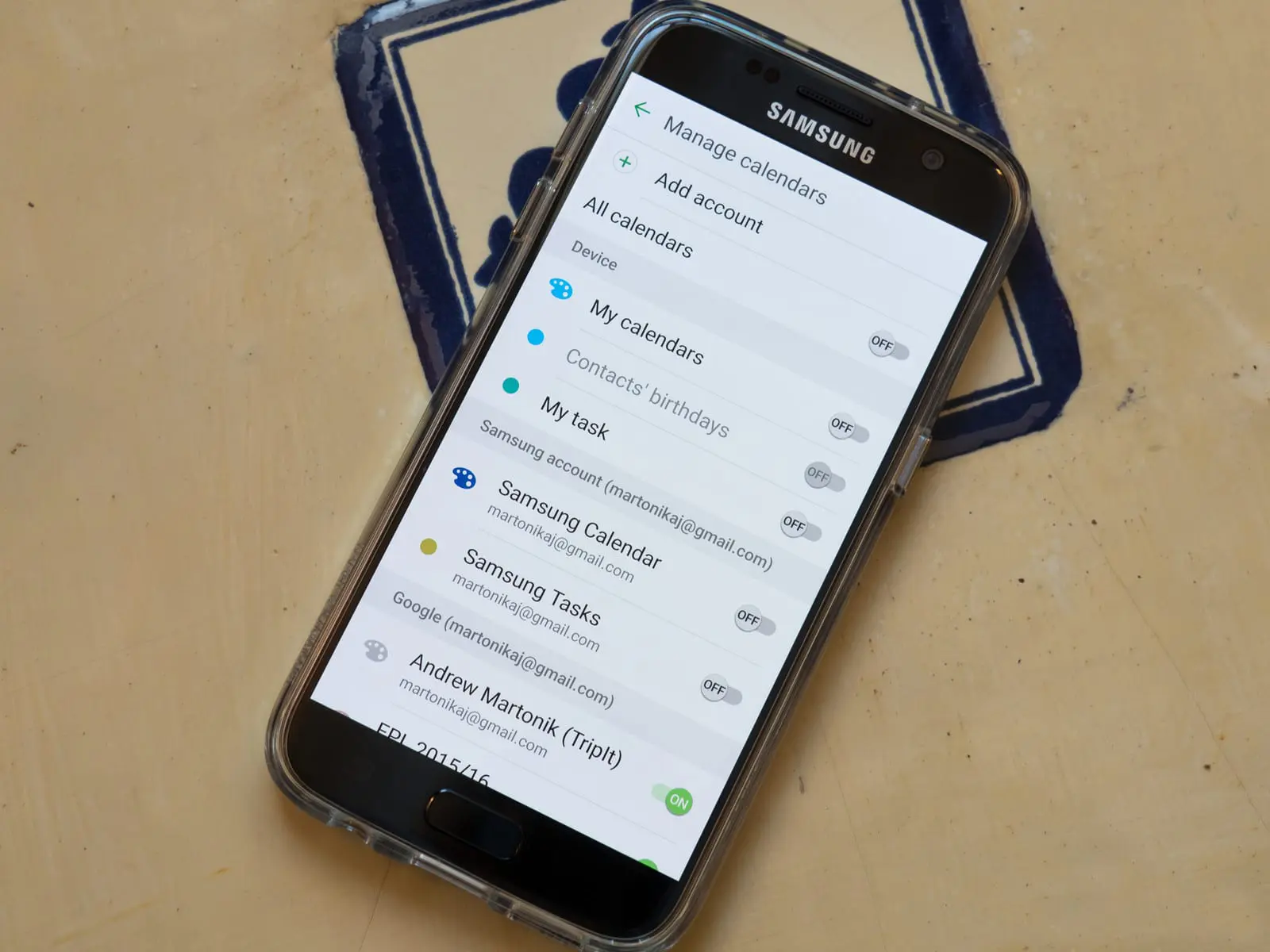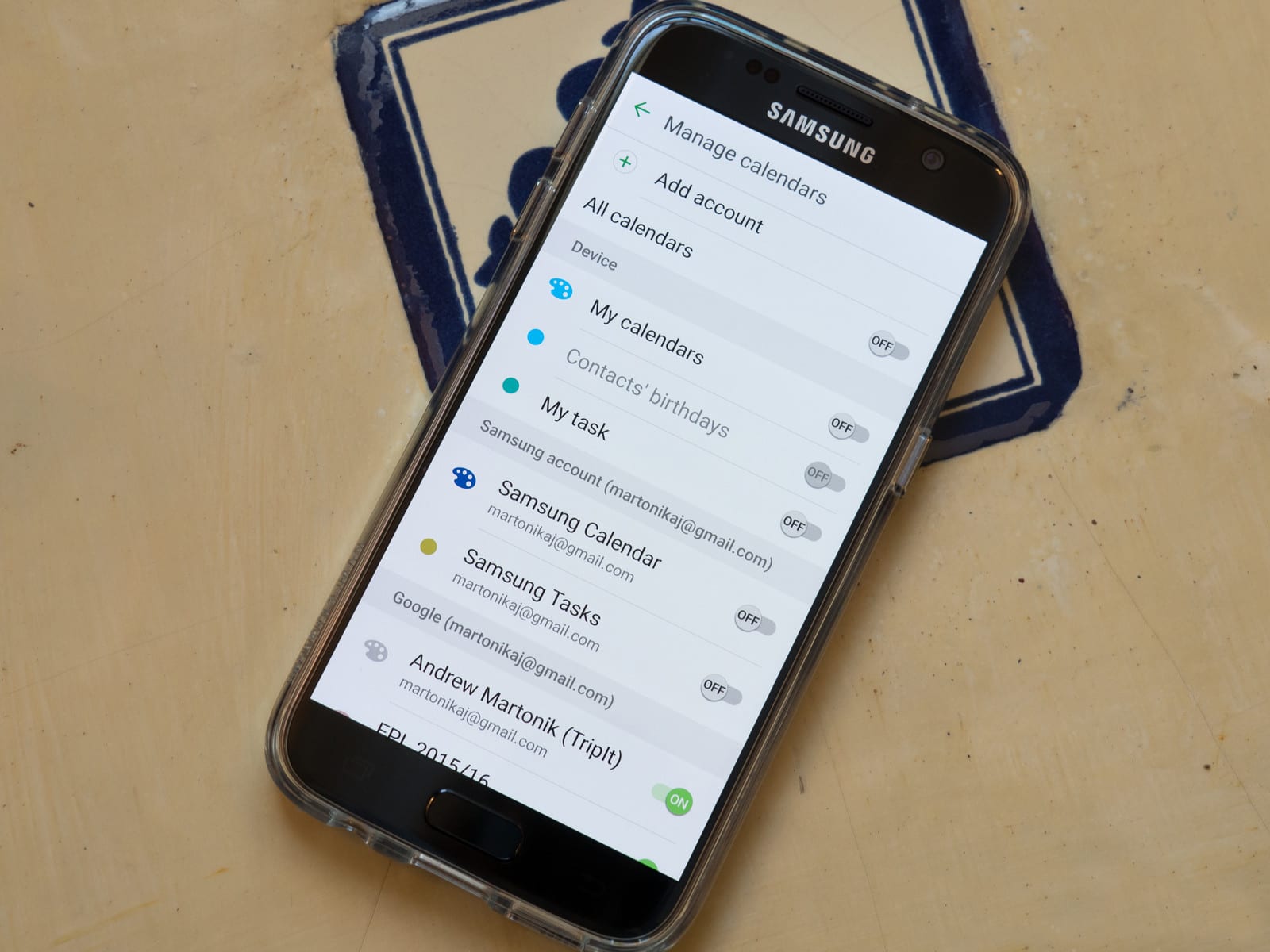 Calendars are an essential tool. Without them you wouldn't be able to remember deadlines, appointments, birthdays, holidays, or chores like taking out the recyclables on Sunday night. Because of the huge demand for calendars, it's no surprise that the calendar apps were one of the first to be developed for smartphone users. And calendar apps continue as one of the largest queries in the app store. But which calendar app is best for android phones?
Unfortunately, the default calendar app that comes with your phone hasn't really evolved over the years.
For Android users, this is basically your Google Calendar – because it syncs to your account. However, it may not have the advanced features that you specifically need or want.
Ideally, the best Android calendar app should be one that is clean and has the ability to be customized. The android app should also be able to create and edit appointments. You want to be able to invite friends and colleagues to events, stay on track of your goals, and be alerted to upcoming events and tasks. You should also be able to share your calendar with others and receive smart suggestions.
That may sound like a tall order to fill. Here are the following 10 apps that might just fit your criteria.
Calendar is a revolutionary app that eliminates those back-and-forth emails when scheduling events. Just share your availability with others and they select an available time slot that works from them. The event is then added to everyone's calendar. But, that's just scratching the surface of this app.
Calendar allows you to quickly create events using natural language and an innovative map view to see when you're the busiest. It's also ideal for teams since it sends gentle follow-ups for meetings.
By using AI machine learning, Calendar can make smart suggestions about when, where, who, and what type of meetings to schedule. In fact, it keeps track of everything, including the internet of things (IoT) the business of life things (BoLT).
Google Calendar is the stock calendar app for Android users. Some users may have to download the actual Google Calendar app, but even the default app syncs with your Google Calendar seamlessly. The good news is that this app proves that stock can sometimes be more than enough.
The interface is bright and easy-to-use. It comes with daily, 3 day, weekly, and monthly views that you can easily switch between.
Since you can color-code events and tasks, you can quickly recognize what's on your schedule for the day. It also automatically scans your Gmail and will add reservations for flights, restaurants, and more — as long as you've give your permission. You'll then receive email reminders a day and an hour before an event is scheduled.
Google Calendar is also frequently updated with new features. For instance, a 2016 update came with smart suggestions for places, event titles, and people. In other words, using previous data, Google could suggest meeting with your team at a specific time and location. It can then book a conference room for you.
You can also quickly add and edit calendar entries by using Google Assistant.
There are a couple of things to be cautious about. For starters, Google may be replacing Android with a new OS called Fuchsia. Starting in January 2019, Google Calendar SMS notifications will be ending. However, Google has said that you'll receive in-app and email notifications.
aCalendar provides Android users with an intuitive navigational interface, which allows for a smooth transition between day, week, and month views. The app also allows you to color everything going on in your life — which isn't a problem since there are 48 different colors to choose from. It also automatically imports all your data from Google Calendar and Facebook.
Other features include reminders and tasks, themes, moon phases and holidays, and support for 30 different languages.
While aCalendar is free, it does contains ads. There is a premium upgrade as an in-app purchase for $5.99 that eliminates these ads. It also comes with additional features like having school holidays appear on your calendar. As an added perk, 10 percent of all app purchases is donated to rain-forest conservation.
Business Calendar 2 is more than just a calendar app. It's a task management and event planner app that can keep Android users as productive as possible.
This user-friendly app lets users flawlessly navigate between month, week, or day ¾ views.
It also synchronizes with your Google tasks and allows you to quickly add events and tasks with your voice. There's calendar widget support. These widgets can be added to your home screen so that you can quickly view your schedule without opening the app.
The app offers an in-app purchase for an upgrade for $4.99. The pro version comes equipped with additional features like an integrated weather view, 22 additional themes, and the ability to link your contacts to appointments.
5. Any.do
This is an all in one app that's more like an assistant then just a calendar app. In fact, it's perfect for keeping your entire life organized. Any.do features an intuitive interface that integrates all of your to-do lists, reminders, calendar, and notes in one location. You can then share these items with others to keep everyone on the same page. You can use the Any.do Assistant to schedule meetings, book flights, or purchase gifts for you.
You can easily view your tasks and reminders in day, week, or month view. You can also sync your Google Calendar and Facebook events so that you'll never miss an important event. Like Business Calendar 2, there's also a widget that will display your calendar on your home screen.
The app is free to download. But, there's also a premium plan for $2.99/month. This comes with additional features like being able to color-code tasks and receive location-based reminders.
As noted in the intro, a solid calendar app should be able to be personalized. That doesn't just mean the content of your calendar. It also means the calendars appearance and how it performs. And, that's also exactly what DigiCal accomplishes.
DigiCal lets you choose between nine different themes, seven different types of calendar views, and up to six various widgets. It also allows you to color code events and view multiple agendas at once.
There's also add-ons, such as TV and sports schedules, weather forecasts, and built-in location search. It also automatically syncs with Google Calendar, Outlook, and Exchange.
DigiCal is free, which means that there are ads. If you don't ads, there's also DigiCal+ Calendar for $4.99. It also comes with additional likes 2 extra widgets and a heat map to help identify when you're busy and free.
If you're looking for a lightweight, reliable, and straightforward calendar app, then Samsung Calendar has got your covered.
With this app you can easily create recurring events, set up reminders, and sync with your Google Calendar. It also contains a monthly view and four by four widgets. Because it's open source, you can customize the calendar, like the color and font of the text.
Best of all? Samsung Calendar is free to download and is ad-free.
TimeTree is arguably one of the best Android calendar apps for co-workers and family members. That's because it lets you add everyone's various schedules onto one calendar — even if they don't have the app. You can also share tasks, as well as create and edit events for all members. You can even view multiple calendars at once.
Thanks to the communications section, you can add comments and photos to schedules. Other features include being able to set reminders, compose notes, and change the color of schedules. Moreover, there's support for Google Calendar, Apple Calendar, and Outlook Calendar.
TimeTree is free, but does contains ads.
9. CloudCal
CloudCal claims that it's the only "free calendar app that consolidates all your Google and Microsoft calendars in one monthly view." This way you have "an instant overview of your availability along with your Evernote, Meetup and Eventbrite events and tasks."
However, the most unique, and awesome, feature is Magic Circles. This feature converts each of the month into clock face so that have a visual representation of how your days are being spent.
CloudCal has comes with a built-in Smart Bot that allows you to create events using your voice. You can also add attachments, set reminders, and customize your calendar so that it matches your lifestyle. Furthermore, you can share tasks with others, create recurring events, and invite contacts to meetings via email.
The app is free, but the Pro version comes with even more feature.
CalenGoo is a robust calendar app that offers full support for Google Calendar and Exchange Calendar. It also has a wide-variety of options that can be customized, such as color and font size.
There's also the features that you expect, like being able to create recurring events, sharing calendars with others, and setting-up reminders. The handy drag and drop feature, however, makes it incredibly easy to create, open, and edit events. There's also a wide-range of widgets, including day, week, month, and tasks.
After the free trial, you'll have to purchase the pro version for $5.99.