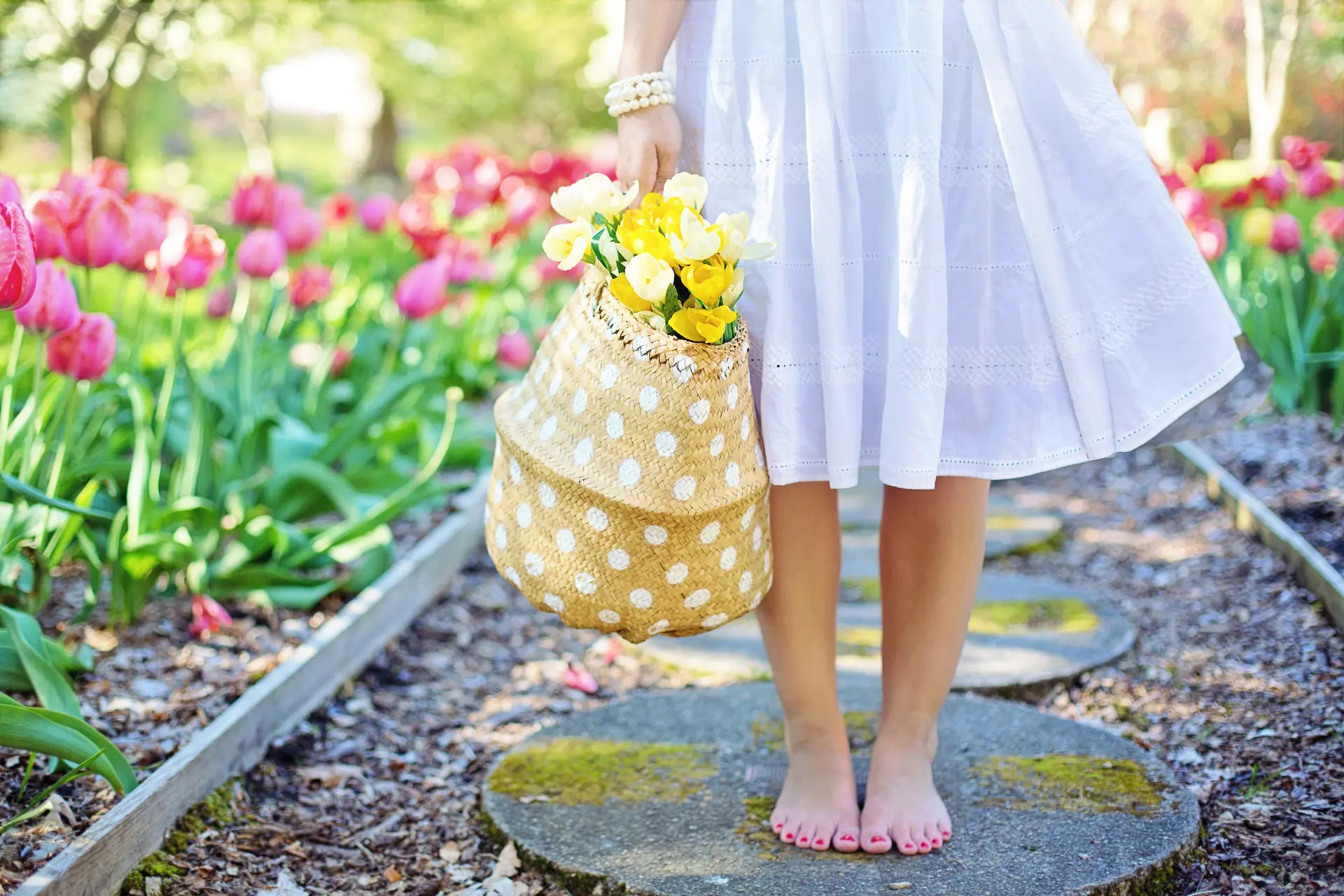 Organizing. What a difficult to do in the first place — and keep up with it all in the second. And if we talk about the third place — how can we get everything done when we work 10 hours or more a day? Organization can be tough to start but even harder to stop once you get in the groove of the work. Decluttering and organizing your space is such a good feeling. There are truly no limits to what you can accomplish when you get into a rhythm. If you're looking for a sign to start organizing, this is it. Spring is upon us — and what better time? Everyone loves a good spring cleaning.
With warmer days right around the corner and a new season upon us, the time to organize is now. Here are five reasons why spring is the perfect time to organize.
1. Seasonal Changes Are Happening
We transition seasons a few times throughout the year. Summer to fall, fall to winter, winter to spring, and then finally, spring to summer. Of them all, the transition from winter to spring is probably the most drastic. The change can oftentimes take longer than we'd like, but once the weather warms up, so much starts to change. Outdoor plants begin to bloom, there are more daylight hours, and most people experience a mood boost as well. When the weather changes, let that be your clue and cue to get started on tossing anything in your house that is a mess.
Writing this piece made me crazy about cleaning out my house. Last Sunday, I cleaned out six drawers that had collected junk for a year. I took each one and dumped it out on my living room floor and threw as much junk away as possible. I also grabbed a giant black garbage bag of "stuff" around the place that I was sick of — and out it went. A good friend saw the bag and took it to Goodwill for me. I'm a new woman today because of that frantic dejunking episode.
You don't have to get frantic about your dejunking episodes — plan for and add the information on your Calendar and proceed in a manner that will help you most. Once the warm weather is here to stay for a while — springtime means time to pack away winter clothes. Use spring cleaning as an opportunity not just to unpack the spring and summer clothes but also to purge your closet.
As you pack away winter clothes and get summer/spring clothes out of boxes, create piles; donate, sell, and keep. This will help you to pare down on things in your closet and create room only for what's needed.
Even if you purge your closet every year around this time, everyone can afford to do a little cleanup. Once you get rid of unwanted items, categorize the items you're keeping. Completely re-doing the look of your closet is a great way to minimize clutter and discover space-saving hacks. The end result will be a closet that looks put together and feels brand new.
2. It's Almost Yard Sale Season
Once you've cleaned out your closet, it's time to organize the rest of your home. As you're organizing, you'll likely find a lot of items that need sorting through (and some that you want to get rid of). Instead of just tossing items around your home, organize a yard sale. Now is the perfect time for it since the weather is warming up.
After a closet cleanout, it makes the most sense to tackle your bedroom next. Of the items from your closet in the 'sell' pile, determine which to put into your yard sale. Then, slowly find items in your bedroom and bathroom that are unused — think lamps, books, and accessories. Check cabinets and drawers to ensure you don't miss anything. And don't forget to organize those small spaces while you're collecting yard sale items!
Another great place to look for yard sale items is in your kitchen. Look for old appliances and dinnerware that you don't use anymore. Also, look in the outdoor areas of your home if you have a garage with old bikes or a wagon, for example. Patio furniture can be a hot seller, too. Or perhaps you have some gardening tools that are no longer useful. You probably have so much to sell and don't even realize it!
Pro tip: Take advantage of sunny, warm days. Use the extra room outside of your home to spread out as you organize. Give items a deep clean and see your yard sale start to come to life!
3. The Nice Weather Is Motivating
Being able to spread out and utilize your outdoor space is a huge advantage of organizing in the springtime. But this isn't the only reason why the warm weather is great. Warm weather can do wonders for your mental health and, therefore, make it easier to organize. About 90% of people get their vitamin D from sunlight, and there are numerous benefits to vitamin D consumption.
People who have a vitamin D deficiency commonly experience fatigue and tiredness. With little energy, it can be difficult to take on big organizing projects. This is exactly what many people struggle with in the winter. The gloomy, cloudy days result in low energy levels. Sunlight can also improve sleep quality, helping you fall asleep early at night and wake well-rested in the AM.
All in all, spring is a great time to utilize the sunnier, longer, and warmer days to organize. You'll feel more energized and ready to accomplish big projects. Plus, the nice weather is always great for your mood! If you still have days where you feel overwhelmed this spring, don't fret. You can make your day easier by creating routines and implementing time-saving hacks. This will make organizing easier, plus you might even have time to kick back and enjoy the nice weather.
4. Cleaning Is Great For Your Health
As crazy as it might sound, home organization is a great workout. It's not just about cleaning and decluttering your space. Organizing is an excuse to get moving. And the more seriously you take it, the better workout you'll get. By simply getting your steps in, lifting heavy objects, or doing strenuous activities like vacuuming, you're getting moderate exercise.
It is recommended that adults get 30 minutes of moderate-intensity exercise five times per week. In the springtime, this should be easy to achieve, considering all of the spring cleaning projects. With summer approaching, this should be a great motivator to start organizing. You'll have a clean house, and you'll get in shape — it's killing two birds with one stone!
Cleaning and organizing isn't just a great low-impact workout; it's also a great exercise for your mind. Mental health is just as important as physical health, and organizing can actually help with both. It reduces stress and improves cognitive health, both of which are great for brain function.
5. Spring Feels Like a Fresh Start
Spring cleaning isn't just a made-up concept — there's actually some psychology behind it. Several people follow a deep cleaning ritual and organize every spring for many reasons. One of the biggest reasons is due to the fresh start effect. Researchers have concluded that individuals feel more motivated and set to achieve their goals on meaningful calendar dates (i.e., the start of a new season, a birthday, or New Year's Day).
Combine this goal-setting mindset with the fact that the sun is shining, and you've got yourself a recipe for success. Spring is a time when your motivation is likely to be extremely high, so take advantage of it. A new season means an opportunity for everything to feel brand new. Turn over a new leaf and create an organized, clutter-free space.
Pro tip: If you think that you'll be super busy this spring, use a calendar app to stay on track. Everyone gets distracted and caught up in the busy aspects of day-to-day life. However, you shouldn't let that get in the way of the burst of motivation that spring brings.
Organizing in the springtime is already so common. There's a reason why spring cleaning is such a well-known term. This time of year is perfect for de-cluttering and refreshing your space. And while organizing your entire home can be a big project to take on, you'll feel so good after you do it. So, as spring quickly approaches, get ready to start organizing! You'll be glad you did.
Featured Image Credit: Photo by Jill Wellington; Pexels; Thank you!