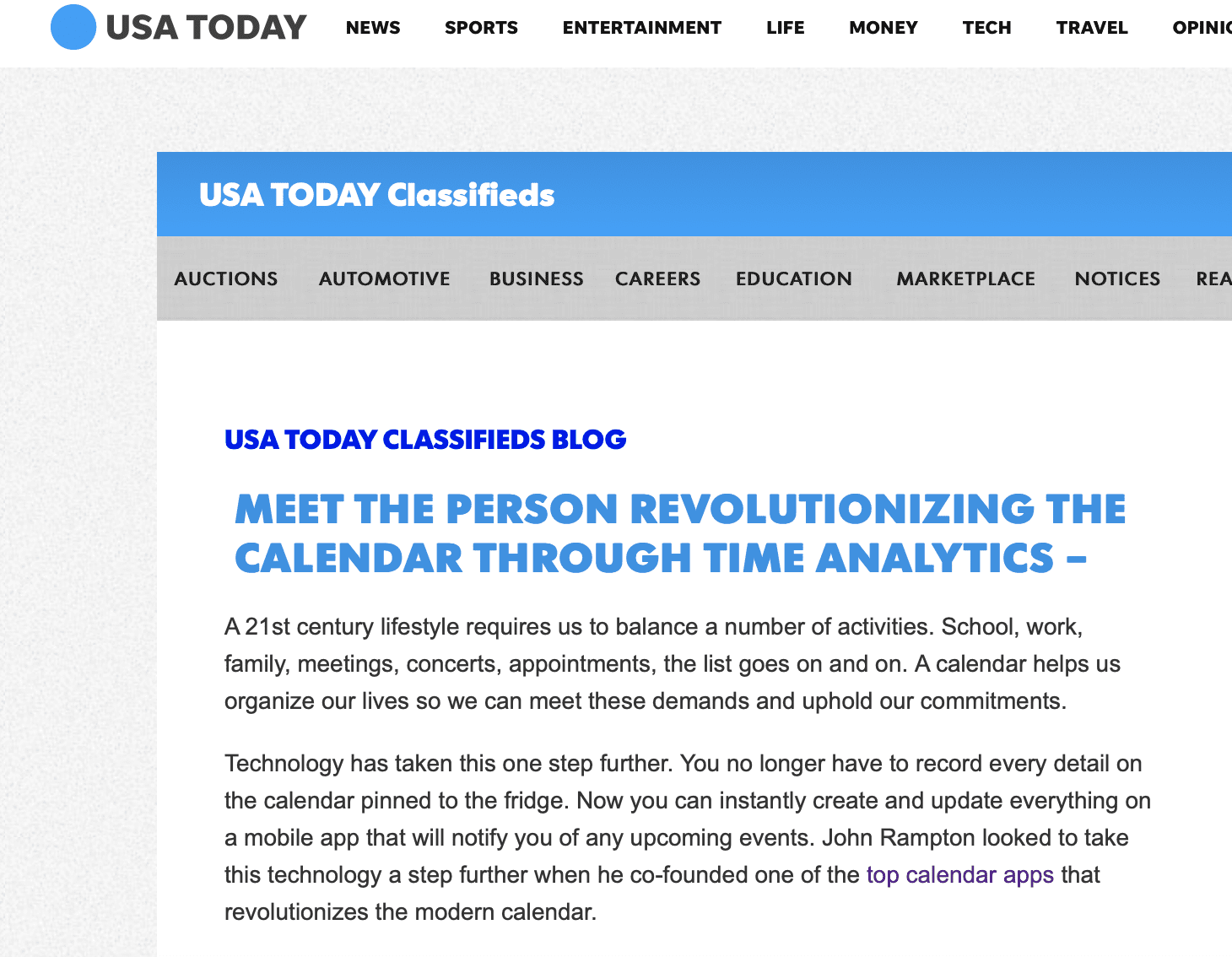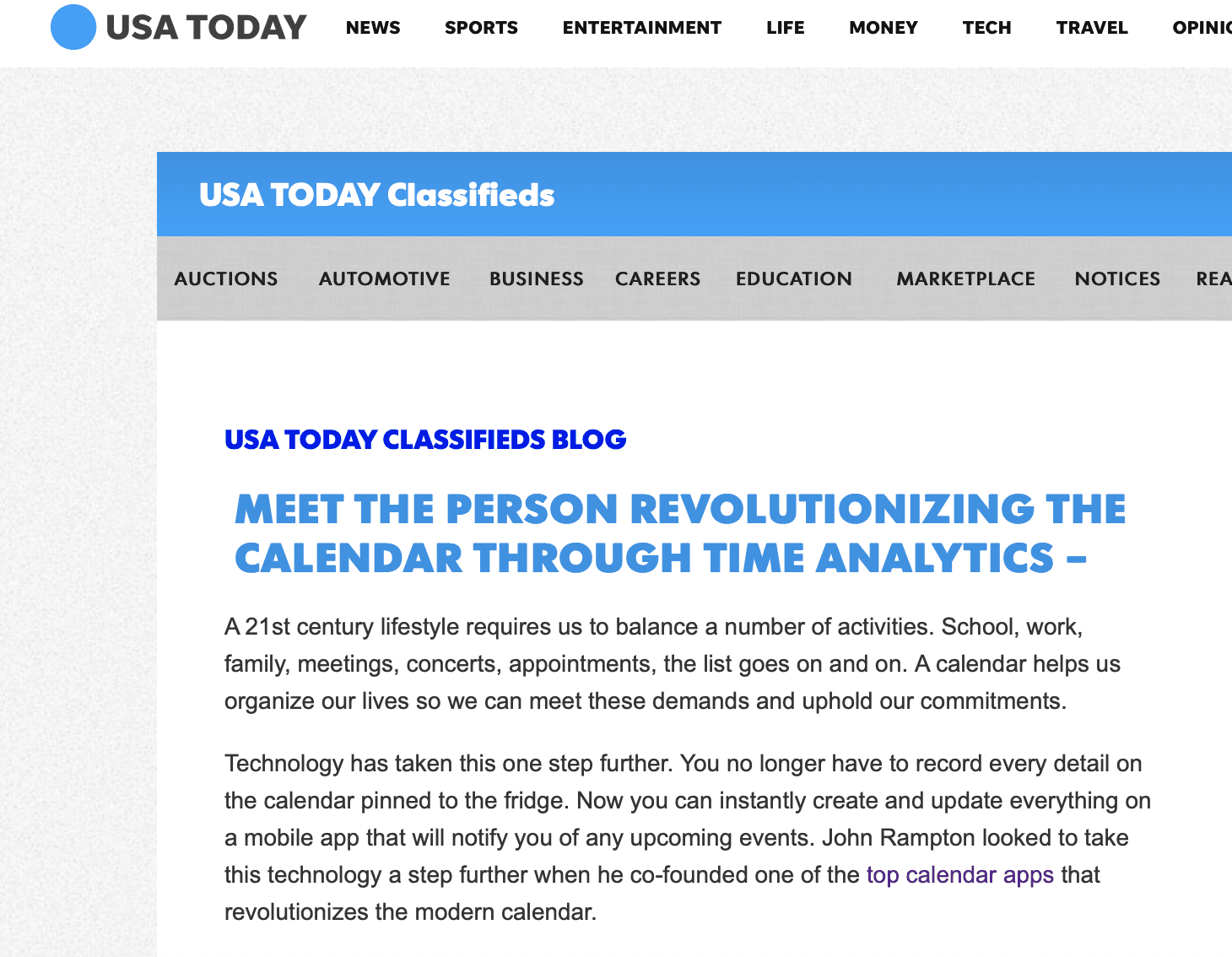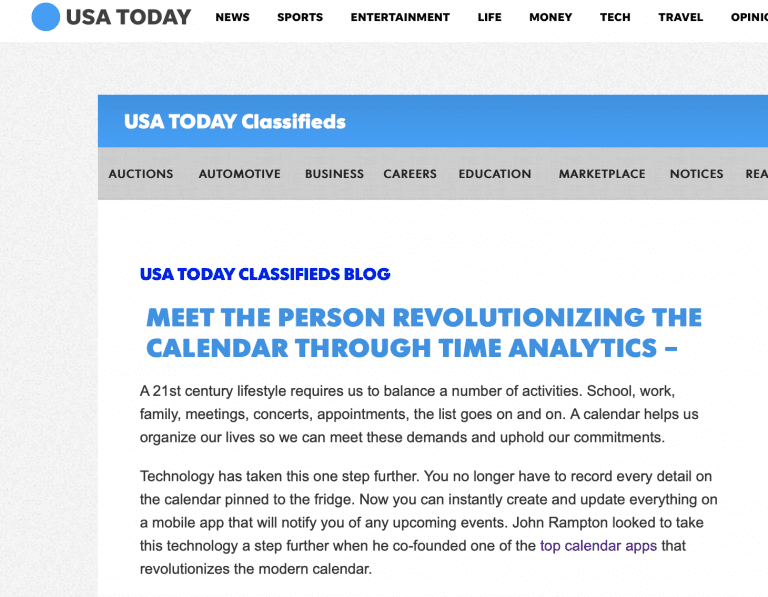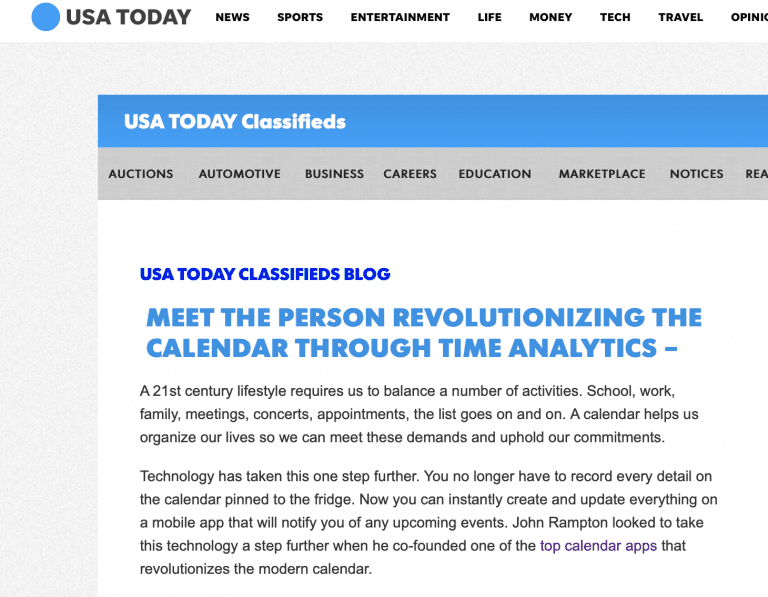 USA Today recently did a spotlight on Calendar CEO John Rampton, noting how Calendar's time analytics feature has revolutionized the digital calendar platform and enhanced calendar management. The feature offers a glimpse into how John got started as an entrepreneur and what led him to create and launch Calendar.
Additionally, the feature post goes into detail about some of Calendar's most innovative features. These include tools that simplify scheduling to boost your productivity. There is AI-fueled learning and calendar analytics to help identify ways to improve meetings and productivity. Finally, the post describes Calendar's and meeting transcriptions feature, which includes software for recording your meetings and transferring them to text for you to read later.
To read the entire post on USA Today, click here.