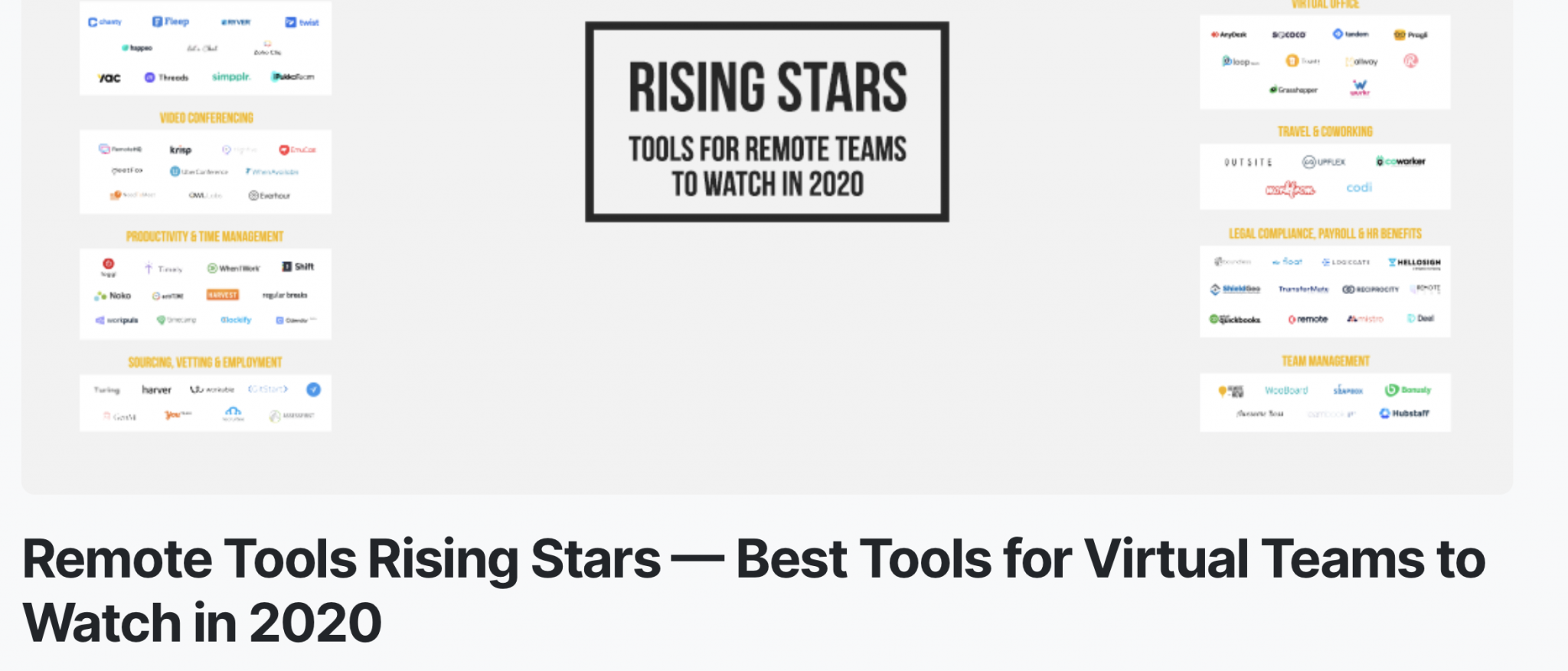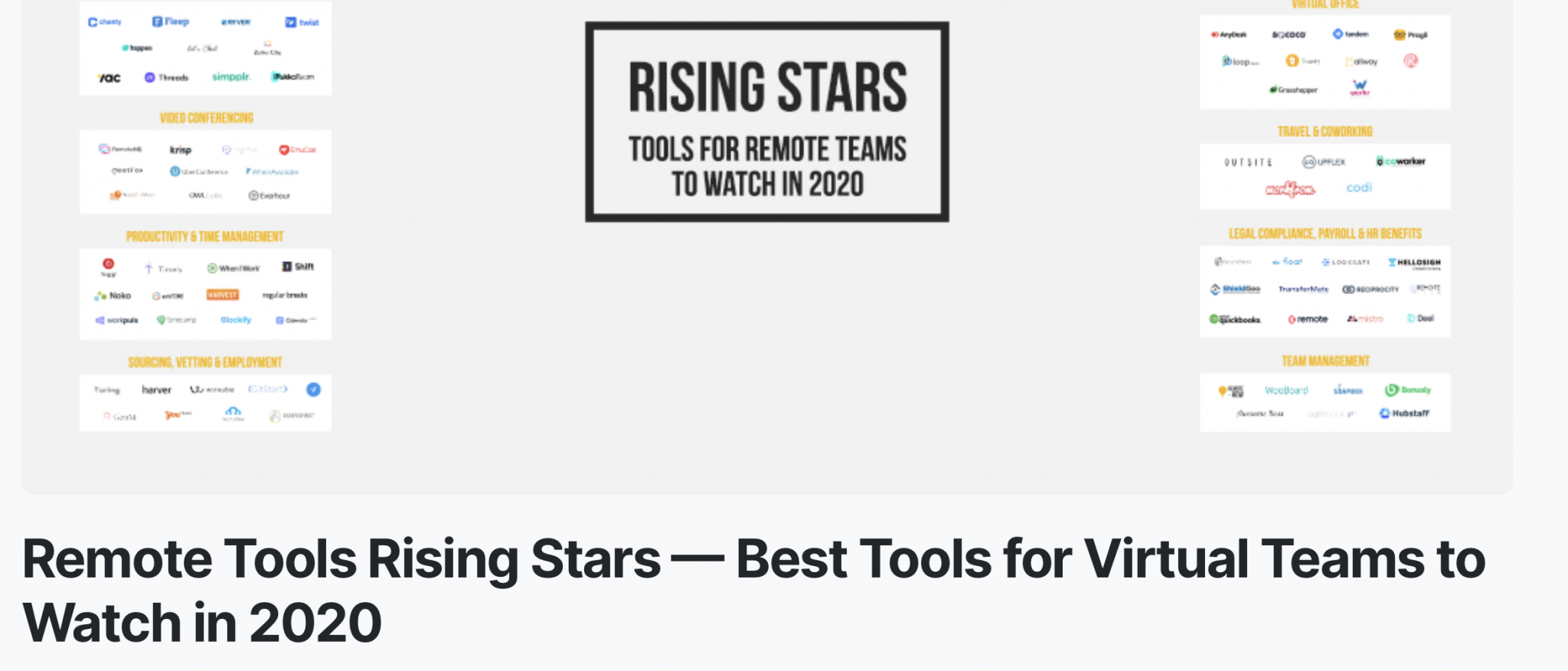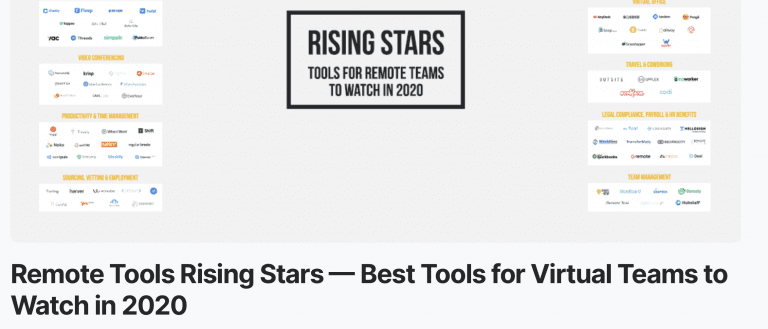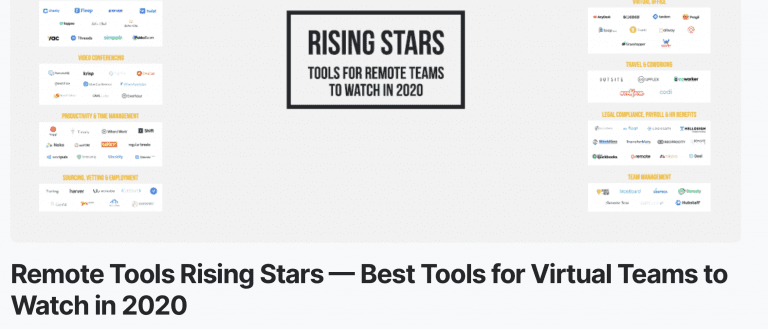 Remote Tools Rising Stars released a list of the best tools for virtual teams to watch in 2020.
There are numerous categories, including remote and visual collaboration, communication, productivity and
time management
, knowledge sharing, legal compliance and more.
Calendar was named as one of the must-have virtual team tools for productivity and time management. Features highlighted including Calendar's ability to 
integrate and sync multiple calendars from individuals and apps. 
These
calendars
 include Google Calendar, Outlook, and Apple Calendar.
Also, they highlighted how t
eams can easily schedule meetings, huddle sessions, and projects within Calendar, including one-click, intuitive scheduling functionality thanks to a machine learning algorithm.
Read about Calendar and browse the entire list
here
.