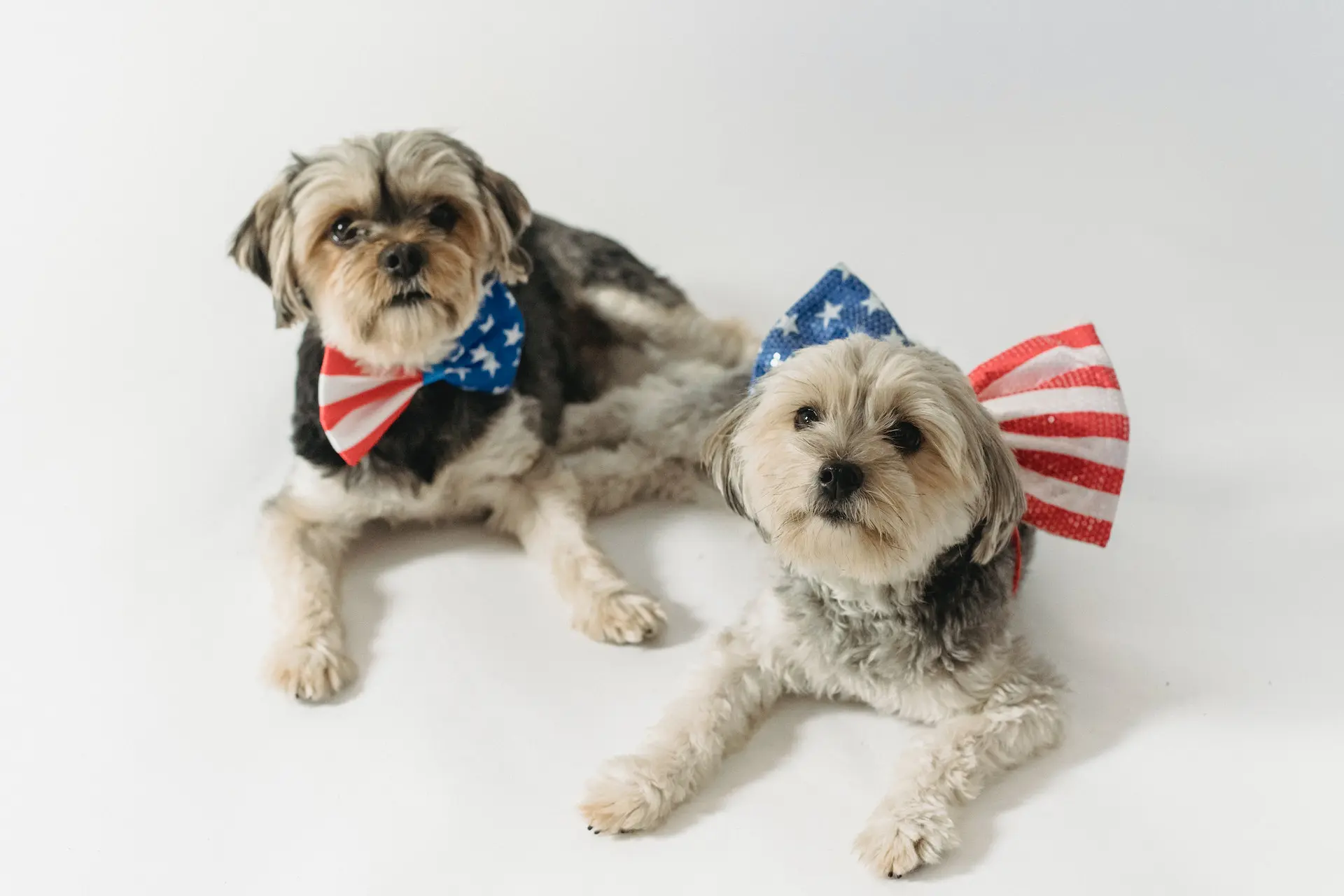 July is here, and with it comes lots of sun for summer fun. For many Americans, July is peak summer, and people are looking for things to do. Thankfully the United States is full of exciting places, people, and events to enjoy. So whether you're looking for a big party to crash or a quiet mountainside to roam, America has you covered. With this in mind, here are five fun and interesting activities to add to your calendar for July.
1. Celebrate Independence Day – July 4
It's nearly impossible to list fun events and activities in July without including Independence Day. This most classic of American holidays marks the day the Continental Congress approved the Declaration of Independence in 1776. Since then, it's become a staple celebration for over two hundred years.
Many Americans celebrate their continued distance from the crown across the pond with barbecues and fireworks. You'll find many public parks across the States full of sizzling grills, loud music, and drunken smiles. And at night, you can enjoy some of the best and brightest fireworks of the whole year. Love it or hate it, the Fourth of July is a deeply American holiday that many celebrate with fervor.
If you're feeling particularly hungry, you could also enter a hotdog eating contest. On the Fourth, you'll find them all across the country, especially in rural Americana towns. Put your gut and gullet to the test to see if you can eat the most hot dogs quickly. While these contests aren't for the faint of heart, they can be fun to enjoy from the sidelines, even if just for the spectacle.
2. Dance at a Music Festival
If you didn't get enough music during your lawn party on the Fourth, don't worry. At the height of summer, July is jam-packed with many different festivals nationwide. It's a great bucket-list style item to cross off if you've never been to a music festival. There's nothing quite like joining thousands of other people in listening to great music for days.
Some of the most well-known festivals in July are Lollapalooza, Bonnaroo, and the Newport Folk Festival. At big fests like Lolla and Bonnaroo, you'll find many different music genres across various stages. And if you don't like what you're hearing, you can easily wander over to another stage and see what's jamming. Remember that you'll likely need to purchase tickets ahead of time. Summer festivals are very popular and can sell out months in advance, so plan ahead of time!
Multi-day festivals can also be fun to attend and enjoy as a group. Many people rent campsites with their friends so everyone has a home base surrounded by familiar faces. It can be a nice reprieve to return to camp after a long day (or night) of dancing. There you can rest up and get ready to do it all again.
3. Hit the Beach
Even in the most northern reaches of America, from Washington to Maine, it's no secret that summer can be hot. With winter and spring far in the rearview mirror, you'll likely find yourself looking for ways to beat the heat. Thankfully the United States has no shortage of great beaches to enjoy. You'll find many of them on great lakes, the Great Lakes, and the expansive oceans that line the coast.
Beaches like those in Miami, San Diego, and near Los Angeles are especially popular. You can enjoy many different activities on the beach, from sunbathing to swimming to reading your favorite book. And if you're feeling more adventurous, you could go scuba diving, jet skiing, or surfing. Plenty of popular beaches have schools and rental shops where you can learn a new water sport.
And though it's not quite a beach, you can also enjoy the many rivers that crisscross the country's heartlands. States especially full of meandering rivers, like Montana and Idaho, make for excellent tubing destinations. You and some friends can set up a drop-off and pick-up car up and downriver, respectively. Then spend the afternoon floating lazily down the river with a few drinks and snacks to keep you happy.
4. Hit the Road, Jack
One of the unique opportunities afforded by a large country interconnected with highways is the ability to road trip almost anywhere. The great American cross-country road trip is another bucket-list activity you don't want to miss out on. You'll be able to see so many different places, and people, and enjoy different regional cuisine. Plus, it's a great way to get to any other events you have planned.
Of all of the amazing routes you can take across this vast country, route 66 is probably the most famous. Stretching from Chicago to California, this route passes through classic Americana towns with fabulous natural scenery in between. Alternatively, you could crawl the country's western coast as you drive along the steep oceanside cliffs of the Pacific Coast Highway. Or you could travel the historic post road from Boston to southern Florida.
One of the great things about America is that you can also just pick a spot on the map and go. Chances are there's a road that will take you there. It's an amazing country to explore by car, as it has been designed that way. So grab some friends, load up your favorite playlist, and hit the road. Just remember to pack everything you need before you leave!
5. Visit a National Park
While traveling up and down the country's length, you'll probably want a few places to stop along the way. Well, look no further than America's abundance of National Parks. These parks host some of the most tremendous natural beauty in the world. There's a good reason why people from all over the world travel to the States to see them.
Want to go on a fantastic hike? You can journey across the presidential mountain range of Vermont and New Hampshire's White Mountains. Or you can wander through the vast sleeping giants of Redwood National Park. And Yellowstone is known for its unique thermal geological features. There are so many different places on offer in the continental United States.
If you're feeling particularly adventurous, you could even visit the parks in Hawaii or Alaska. Both offer rugged terrain just overflowing with raw beauty. Hawaii is a chain of volcanic islands covered in tropical vegetation and surrounded by crystal blue waters. On the other hand, Alaska in July is exploding with life, having been dormant through the nearly nine-month winter. No matter which park you choose to visit; it's hard to go wrong.
Want It? Find It
Didn't find an activity or event that interested you on this list? Well, you're in luck! Just as America is bounteous in its diversity of physical locations, so too is it in its diversity of people. You can find people of different backgrounds, opinions, and interests scattered all throughout the country. And, chances are, you'll be able to find people who like what you like too.
You can search for people hosting events and activities on social media sites like Facebook and Instagram. Or you can join a site like Meetup to see what people are up to in your area (and beyond). You could even look at event calendars in different cities to see what they have in store for July. July is one of the busiest and most fun months to be in America, so start adding events to your calendar.
Featured Image Credit: Photo by Sam Lion; Pexels; Thank you!