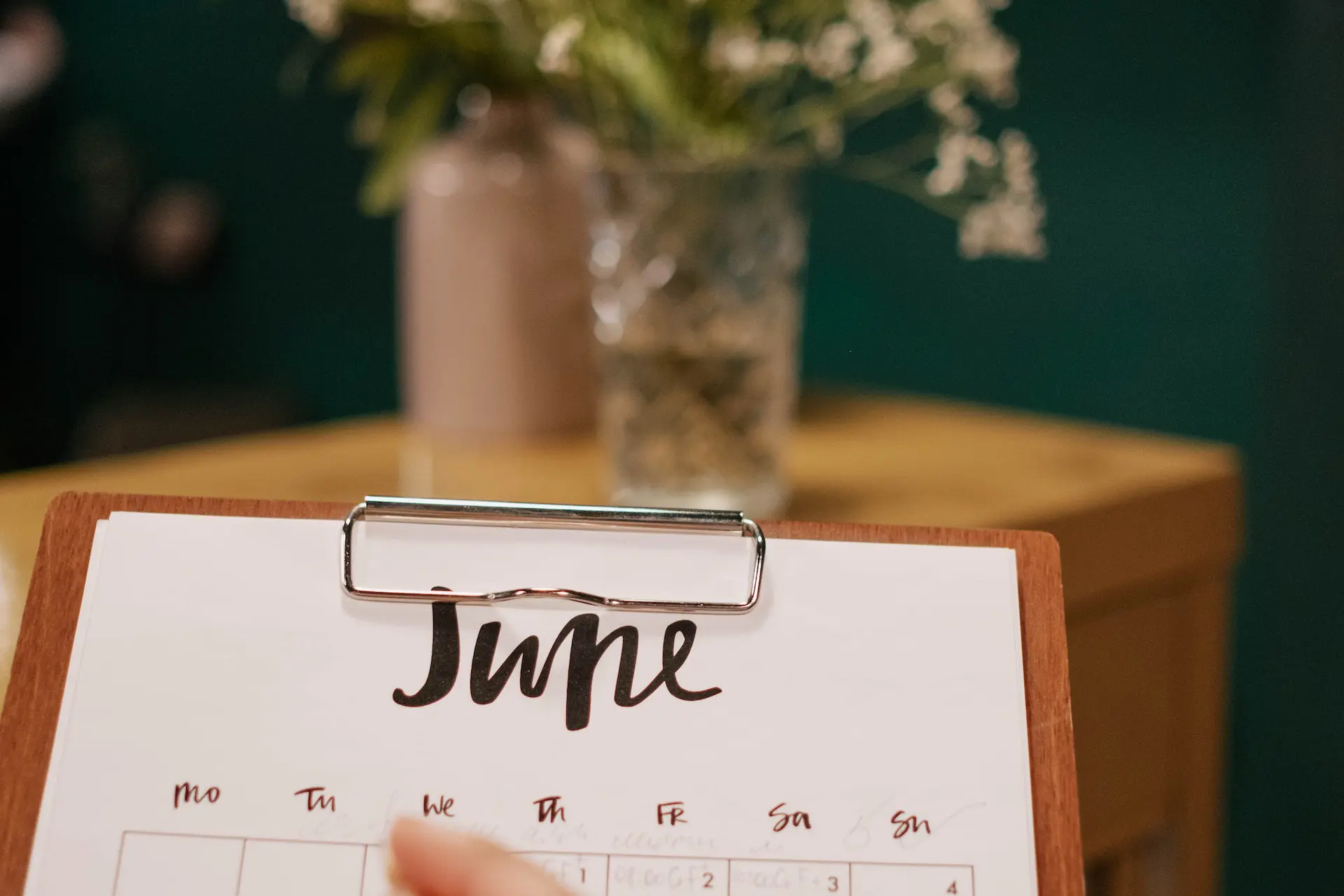 Summer is in full swing in many places by the time June rolls around. Kids are out of school, graduations have come and gone, and the weather is hot as ever. It's also regarded as the first month of summer, meaning it's typically chock full of plans and social gatherings. But some unique events take place in June that make it a notable month.
The best part? There's something for everyone. Days, and even the month as a whole, are dedicated to celebrating loved ones and the environment alike. The season begs for outdoor adventure and memorable trips with friends and family. It's truly a time of fun with plentiful options of enjoyment to choose from.
So, get your Calendar queued up and ready because the season is about to be in full swing. And there is no shortage of options to consider. Here are a few of the best.
1. World Ocean Day — June 8
Covering the vast majority of Earth, oceans are a spectacular environmental staple. Home to millions of living animals, fungi, and plant life, oceans are quite literally a vast territory for exploration. Despite decades of effort, though, humans have only explored about 10% of the ocean. That's just scratching the surface of understanding what is out there.
Explored or not, the ocean is undoubtedly beautiful. Its shades of blue are the focal point of numerous summer activities and paint the backdrop of many photos. In celebration of the beauty and environmental necessity of these grand waters is World Ocean Day. World Ocean Day seeks to raise awareness about the impact humans have on oceans. Its focus is on making an effort to keep oceans clean and primed for sea life.
This June, support the planet's vast oceans by planning an event of your own or signing up for someone else's. Sign petitions that promote the preservation and conservation of the ocean. You can even celebrate the day by taking a few minutes to educate yourself about the ocean. Any progress toward a healthier ocean is a win, so figure out what works for you and make a difference.
2. Father's Day — June 18
Biological, step, or adoptive fathers come in many forms. And June 18 is a day all about celebrating them and their contributions to your life. From helping with homework to teeing up sports games, dads play a pivotal role in childhood and beyond.
So, no matter who the main male figure in your life is, take time to celebrate him this June 18. How better to celebrate than with a gift or an activity your dad will love? Here are a few options to consider:
Host a backyard barbeque
Take them out to dinner
Throw a surprise party
Write a heartfelt card
The beauty of it is that any form of celebration is a great gesture. You'll enjoy the month of sharing love in your family with your dad. Your dad will enjoy being treated. Everyone wins.
3. Juneteenth — June 19
Just like July 4 celebrates the United States independence from Great Britain, Juneteenth celebrates the independence of slaves. Often considered the country's second independence day, Juneteenth commemorates the freeing of slaves on June 19, 1865, in Texas. This resulted from the Emancipation Proclamation, signed nearly two years earlier by President Abraham Lincoln.
Juneteenth led to the freedom of about a quarter of a million enslaved people in the state of Texas. Naturally, this landmark occasion has been celebrated in a grand way since it happened. In 2021, it became even more significant as Juneteenth became a federal holiday in the United States. This further established it as an important historical event worth officially acknowledging with holiday status.
Today, numerous gatherings, parades, and celebratory events take place each year. A quick search online or on social media will tell you what events are happening in your area. But it's also worthwhile to read up on the holiday to understand its impact. That way, you'll be able to celebrate in all of its glory, backed by knowing how meaningful it is.
4. First Day of Summer — June 21
Young or old, summer is regarded as a superior season to many. With warm weather and plenty of kid-friendly outdoor activities to do, the options are nearly endless. Add in the fact that school is out and some workplaces observe summer hours, and you've got yourself a winner.
However, summer doesn't officially start until more than halfway through the month. In fact, June 21 marks the summer solstice. This is an astronomical event that occurs when one of Earth's poles is in the closest possible position to the sun. It also marks the start of the longest day of the year.
The summer solstice boasts some of the best events of the season. From festivals and cultural events to traditions dating back decades or longer, it's a celebration to remember. So, spend some time researching various events and land on which one fits your schedule. Or plan something on your own to take advantage of the longest day of the year. Then, keep the fun memories going as you close out June and look toward July.
5. Pride Month
Another reason to celebrate in June is Pride Month. It commemorates the 1969 Stonewall Uprising in New York City that started a days-long confrontation between police and the LGBTQ+ community. The uprising began after police raided a gay bar, which led to protests and conflict with law enforcement. The event is widely regarded as a tipping point for the Gay Liberation Movement in the United States. As such, celebrations take place throughout the country.
From parades and themed bar crawls to walks and parties, Pride Month never disappoints. Look into what's planned in your area and make a day trip out of it. Remember to verify transportation, particularly parking if you're going to drive. These events can be grandiose and are often attended by thousands of people, so plan accordingly.
And remember to wear your pride, too. There are plenty of available options for LGBTQ+-themed merch like t-shirts, bandanas, and other rainbow items. Consider supporting a locally-owned small business whenever possible to truly make an impact.
6. Alzheimer's Awareness Month
Alzheimer's is a disease that has taken so much from so many people. It's challenging for the patients who are diagnosed to understand what's happening and hard for their loved ones to navigate, too. Luckily, June is dedicated to raising awareness of the disease with the hope of increasing funding and research for a cure.
This June, consider adding "Go purple" to your to-do list. This initiative is hosted by the Alzheimer's Association and only takes a few minutes to do. You'll join their Facebook group and be in the know about all kinds of events and opportunities to contribute.
If shopping is more your style, peruse the Alzheimer's Association's store and sport your new purple wardrobe. Or find a local group working toward Alzheimer's support or research to contribute to, either with your time or money. Every little bit helps, and you'll likely feel more accomplished this June by doing something good for others.
Celebrate June Your Way
Maybe all of these events don't apply to you and your ideal summer plans. That's okay! Simply knowing the options available can help inform your social calendar. From there, you can decide which events to engage in to help you get the most out of your summer.
Featured Image Credit: Photo by Ron Lach; Pexels; Thank you!