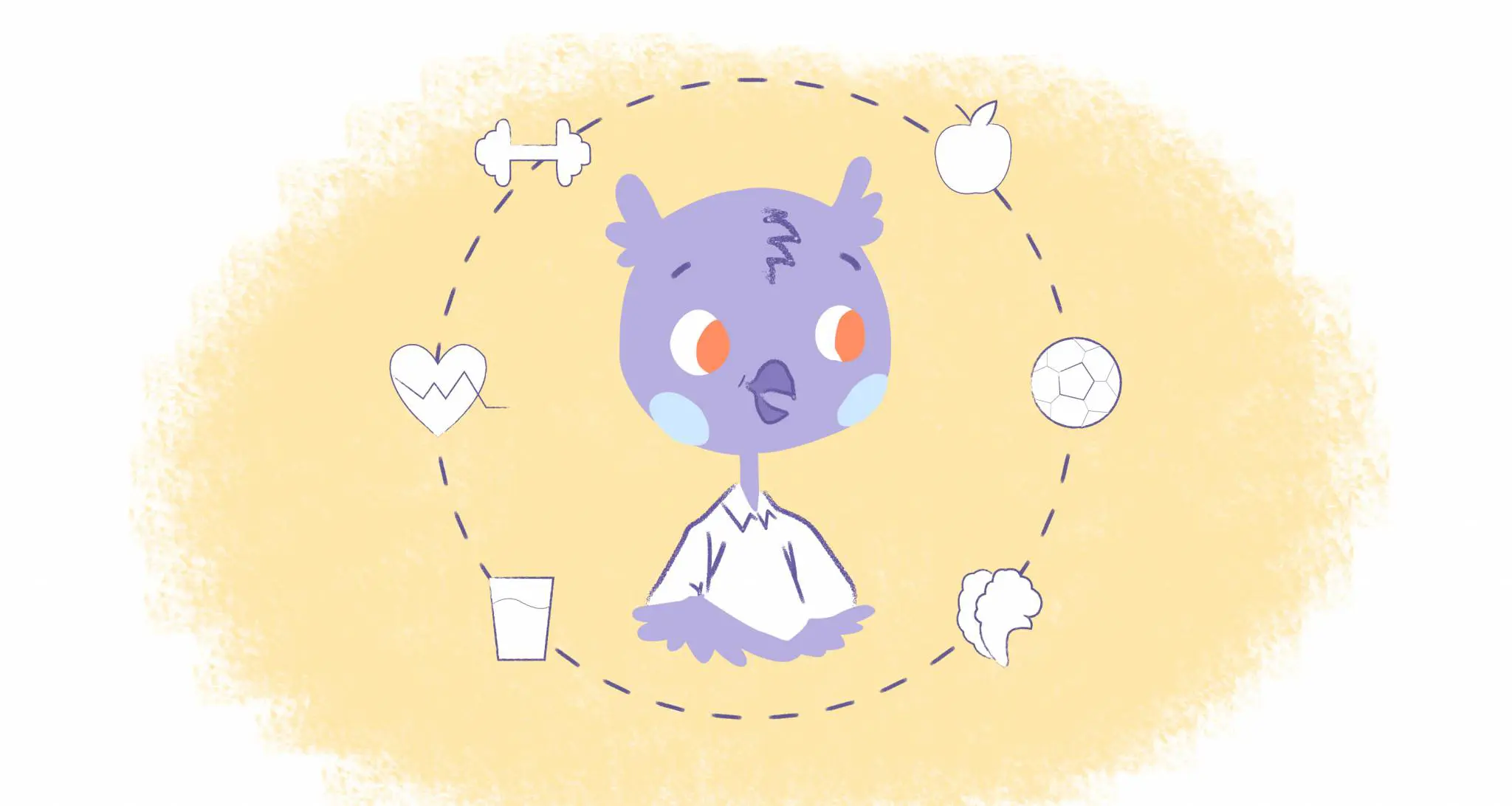 If you were able to have a superpower, what would it be? For me? I would want the ability to be in two places at once.
That might not sound like the most thrilling of powers. But think about it? You could tackle your work responsibilities while playing with your kids, reading, or whatever else you enjoy during your downtime.
A Properly Managed Calendar Can Feel Almost Magical
Of course, this isn't realistic. That's why it's imperative that you properly manage your calendar. If you don't, it will feel like you're trying to be in multiple places simultaneously.
That might not sound like a biggie. But calendar conflicts are frustrating and stressful. They can also cause you to fall behind in your work. And, they could also fracture relationships if this becomes a recurring issue.
The good news? There are ways to resolve your calendar conflicts? And here are 8 such ways to achieve this feat.
1. Avoid conflicts by going digital.
Want to prevent conflicts from happening in the first place? Then you probably should make a move from a paper calendar or planner to a digital option.
I'm not completely hating on old-school paper calendars. In fact, they can still come in handy. After all, they excel at providing a quick visual reminder. And, we tend to remember events better when it's written down.
At the same time, they can be problematic. Let's say that you were at a networking event and agreed to follow-up with a new contact. You agree to a phone call next Wednesday at 1 pm. However, when you go to add this entry when you get back to your office, you see that you had a prior commitment.
It's not the end of the word for you to reschedule. But, if you had a calendar app, you would have been able to see your availability right there on the spot. What's more, most calendar software won't even let you double-book your time and will suggest a different time.
As if that weren't enough, you could share your calendar with others. When you do, they can either see when you're available. Or, they can book a meeting with you directly through the calendar.
And, one more thing. Online calendars also come with time-zone recognition. That means it will automatically convert time zones to avoid any confusion.
2. Don't wait until tomorrow.
The longer you wait to put entries into your calendar, the higher the probability for conflicts to arise. Going back to following-up with the contact you met. Until you had the call to your calendar, it doesn't exist.
Even worse? Something else might creep in and try to claim that block of time. If that happens, you're going to have to do some last-minute reshuffling.
In short, schedule your priorities and important dates ASAP. For instance, if you know, there's a meeting scheduled on the 30th of the month book the conference room this very second. If you have a dentist's appointment in 6 months, get that in your calendar before scheduling something else.
3. Keep your calendar lean and mean.
As I just mentioned, if something isn't in your calendar, then it's not worthy of your time and energy. But, does that mean that you need to literally plan every minute of your day? Not exactly.
By all means, get those key entries onto your calendar. But, also leave some blocks open. One example of this would be having a gap between meetings. It's a simple way to prevent overlapping — plus, it allows you to catch your breath.
Furthermore, there's another reason not to pack your calendar too tight. It will let you address any emergencies that might pop-up. In turn, you won't completely ruin your schedule.
And, it's also been found that healthy scheduling habits make you happy. Specifically, this applies to your social life. For instance, if you don't have anything planned after running errands and you bumped into a friend, you could catch-up without feeling crunched for time.
4. Stay cool like a cucumber.
So, you've got a conflict? You might instinctively have a panic attack. Take a deep breath and relax. Everything's going to be OK.
The worst possible outcome is that you might disappoint someone or have to adjust your schedule. It's an annoyance. But, if you're honest and aren't making last-minute changes, everything will get back to order.
Additionally, if the other party made a mistake, show a little empathy. As humans, that's going to happen. Besides, chastising them won't help correct their time management problems.
5. Don't have a communication breakdown.
While your handy online calendar can help avert possible conflicts, you can't solely rely on it. Case in point, you have a family emergency a couple of hours before a meeting. Your calendar obviously doesn't know this information. As a result, it's still going to assume that the event will take place as scheduled.
In this case, you need to let the other attendees know. You also need to cancel or reschedule that event. If you don't have a new date in mind, just let them know that you will pick a new date as soon as possible.
Long story short, keep the lines of communication open. It may take you a couple of minutes. But, it shows others that you respect their valuable time. And, it may also help you de-escalate any possible workplace conflicts.
6. Have a backup plan.
You can't possibly prepare for every scenario. Personally, I just don't think that's possible. But, that doesn't mean you shouldn't have a Plan D, C, and D.
For instance, if you have to reschedule a virtual call, come up with a couple of other possible alternative dates. The reason? Since you have a proposal ready, you won't play the time-consuming game of cat and mouse.
What if you don't fill these blocks of time up? No worries. You can use that block to tackle backburner tasks, get the head start on a new project, or kick back and relax for a minute.
Another suggestion could be when it comes to employee scheduling. You might want to have some back-ups in cause someone can't make it into work. To make this process a little easier on you, you could even permit your team members to pick their own subs.
7. It's OK to say no.
What if you said yes to a time request only to find out that there's a calendar dispute? The answer is easy. Just say, "no."
I know that you don't want to upset anyone. However, you aren't doing anyone any favors by spreading yourself too thin. So, if you are already going to a party on Saturday, then you'll have to pass on another invite.
When it comes to working, you also need to know your limitations. If you're at full capacity, then don't accept or volunteer for new assignments.
What exactly should you decline? That's really up to you. But, some of the most common examples would be:
Anything that could be easily delegated or outsourced.
Actions that don't align with your vision.
Things that distract you.
Unhealthy habits.
Things that aren't in your control.
I'd also add that just because you reject a time request doesn't mean you should feel guilty. In fact, you could offer an alternative date when you have the availability. After all, if you don't protect your time, then who will?