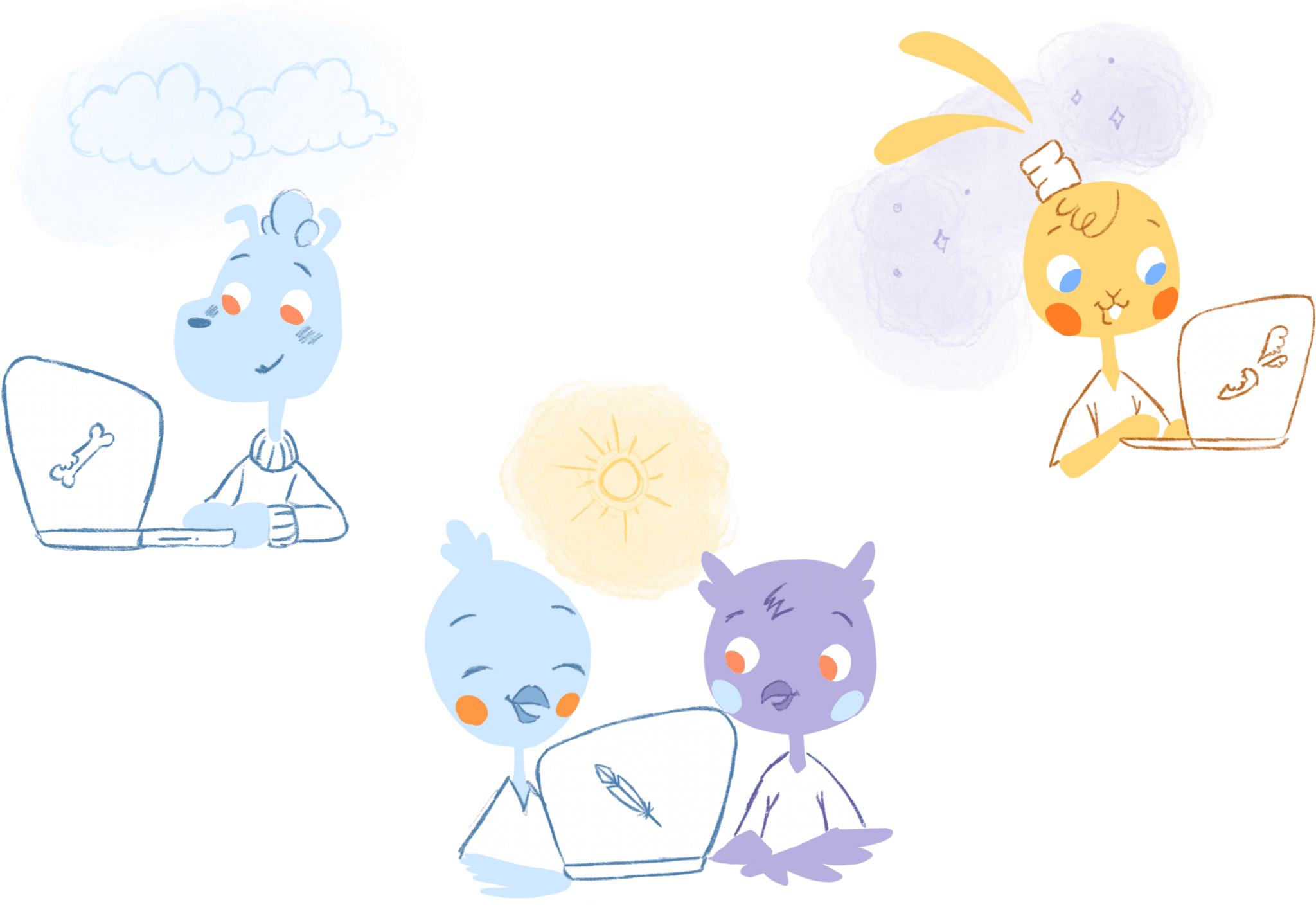 As a parent, there's a two-letter word that drives you wild whenever you ask your kids to do something. And that word is the dreaded "no." Anyone with young kids will relate to the beginnings of the "no" word at about two years old. But here is how you can reclaim your time by learning the art of saying "no."
For as infuriating as that response can be, there are times when there's a lesson you can learn from them. And, that's the gentle art of saying no.
To be fair, that doesn't mean rejecting every time request — or just being defiant because you can. If so, you could be potentially missing out on opportunities. Besides, you don't want to earn that reputation of being difficult.
The power of saying "no."
Instead, it's all about being more selective so that you aren't wasting your valuable time. In turn, you'll be able to improve your focus, performance, and productivity. And, most importantly, as Steve Jobs once said, "It's only by saying NO that you can concentrate on the things that are really important."
Furthermore, mastering the art of saying "no" gives you more control and lets you establish your own boundaries. If not, because you're a people pleaser or just afraid to upset others, you're giving up control to them. I mean, if you don't respect your time, then why would anyone else?
"One of the most valuable lessons I've learned is that no one will protect my time or prioritize my needs as vigilantly as me," Damon Zahariades wrote in The Art Of Saying NO: How To Stand Your Ground, Reclaim Your Time And Energy, And Refuse To Be Taken For Granted. "That's understandable. Most people act out of self-interest; they naturally put their own priorities ahead of others' priorities," Zahariades states. "But it means each of us is responsible for making sure our personal needs are met."
"No one is going to do it for us," adds Zahariades. "Moreover, it's important that we attend to our own needs before attending to the needs of others." Will this make you uncomfortable? Sure. "But allowing your needs to remain unaddressed while you continuously cater to others is the path toward resentment and bitterness. It can even become a health issue if you run yourself ragged."
What you should say "no" to and how?
Most of you know that I write for Entrepreneur magazine — let's quickly go over the things that you should say "no" to, courtesy of Matthew Toren in an Entrepreneur article.
Tasks that can be easily outsourced. Are you spending the bulk of your day on tedious activities that aren't pushing you closer to your goals? I'm talking about administrative work, accounting, lead generation, HR, IT, or marketing as some common examples. If so, hire someone else to take on these tasks.
Actions that don't match your vision. Before saying "yes," ask one simple question; "does it match your vision?"
Things that distract you destroy your time. Whether if it's smartphone notifications, chatty co-workers, meetings without an agenda, or unproductive uses of your downtime, identify these and eliminate them.
Unhealthy habits. Eating junk, not getting enough sleep, smoking, and toxic relationships can do serious harm to your health and well-being. And, when you spend time on unhealthy habits, you're taking time away from more productive ways.
Things that aren't up to you or in your control. "There are things in this life that are inevitably out of your control — lots of them, actually," writes Toren. But, you do have a choice. "You can fret and freak out about things such as the government, the economy, your partner, the weather, or any other variable outside your power, or you can choose to say 'no' to the stress that comes from getting upset about things you can't control."
Practicing the art of saying "no."
Now that you have an idea of what time requests to decline, how can you say "no" to them? Well, here seven ways to achieve that goal effectively.
1. Saying no doesn't mean you're a terrible person.
So many of us struggle with saying no because we don't want to offend others. After all, we don't want others to believe that we're selfish or unkind. But, in reality, that's not the case.
As Chantalle Blikman perfectly explains over at Tiny Budha, this was something we were taught as children. "If you said no to your mom, dad, teacher, uncle, grandparents, and so on, you were most certainly considered to be being rude, and you would have probably been told off for it." As such, "Saying no was off-limits, and yes was the polite and likable thing to say."
But, as adults, we are "capable of making our own choices, as well as knowing the difference between wrong and right," adds Blikman. "Therefore, no shouldn't be an off-limits word, but rather something that we decide on ourselves, based on our own discretion."
While this is still a challenge, the first thing you must do is realize that you should never feel guilty or ashamed of saying no. If you're direct and honest, then others will respect and understand your decision. You will not believe how much your decisions to say no will up your productivity.
2. Plan your "no's" in advance.
In my opinion, this will make saying "no" a breeze going forward mainly because it's almost like creating an automatic response. For instance, if you have implemented a "No Meeting Wednesday" rule, and you have a meeting invite for a Wednesday, it's much easier to turn down that request.
If you haven't instituted such policies yet, then identify where you want to spend your time. Ideally, this will be based on your priorities. If you have to finish a task by the end of the day, then you can't leave the office to play golf with a friend. Quality family time a priority? Then you would reserve Friday evenings as the night that your family spends together.
3. Take baby steps.
"Choose some easy, low-risk situations in which to practice saying no," recommends Peter Bregman for HBR. "Say no when a waiter offers you dessert" or "when someone tries to sell you something on the street," Bregman writes. "Go into a room by yourself, shut the door, and say no out loud ten times." While this may sound ridiculous, it's a great way to build your no muscle without serious repercussions or guilty feelings.
4. Consult your calendar.
Unless it's an extremely urgent matter, don't feel pressured to say "yes" or "no" on the spot. Go ahead and respond with a phrase like, "Let me check my calendar and get back to you." Obviously, you want to be respectful of the other person's time. So, set a time limit, like by tomorrow or the end of the week.
The reason why this strategy works well is that it gives you time to pause and reflect. Maybe you weren't gung ho about the request initially. But, after sleeping on it, you decide it's worth your time. So, you check your schedule and see when you're available. But, I strongly suggest that you share your calendar with them so that they can know when you're free.
There's another variation to this. Let's say that you get invited to a BBQ next weekend. Before committing, let them not that you have to speak with your family first to make sure that you don't already have plans.
5. Be brief and polite, but firm.
"You don't always have to explain yourself when telling someone no," notes Daniel Potter over at Grammarly. "Still, it's often more considerate to provide a straight-up no rather than a non-response, because leaving people wondering tends to read as thoughtless."
At the same time, you don't want to offer too brief of an explanation. As an example, instead of responding with "I can't help with that," try, "Sadly, I'm afraid I can't help with that." Using "sadly "shows you recognize the answer probably won't thrill the recipient, and it brings you no joy to say so."
Another example? "Thank you for thinking of me for this assignment. I can't take more work on right now, but please keep in touch." What makes this response work is that it shows your appreciation while also leaving the door open for possible work in the future.
What if they aren't taking "no" for an answer? Bregman recommends being "just as pushy as they are" without being a jerk. You may also want to incorporate a little humor here as well.
6. Use the words "You are welcome to X. I am willing to Y."
Here's an example from the pages of Greg McKeown's bookEssentialism: The Disciplined Pursuit of Less. A friend needs a lift to an important meeting, and their car is in the shop. You can say that you're "welcome to borrow my car. I am willing to make sure the keys are here for you."
Using this phrase lets them know, "I won't be able to drive you." McKeown explains, "saying what you will not do, but you are couching it in terms of what you are willing to do." It's an efficient "way to navigate a request you would like to support somewhat but cannot throw your full weight behind."
"I particularly like this construct because it also expresses a respect for the other person's ability to choose, as well as your own," statesMcKeown. "It reminds both parties of the choices they have," while setting reasonable boundaries.
7. Offer an alternative.
Let's say your business partner wants to meet for lunch tomorrow. You already have plans. But, you suggest this Friday since you're available. It turns out that this works for them as well. Crisis averted.
Another alternative could be referring them so someone else who has more experience, knowledge, or interest then you do. Or, let's say that you have a team member who has volunteered to take on a new project. While this is encouraged if the project is time-sensitive and you're concerned that you would have to micromanage them to ensure it's completed on-time, suggest another project that has more leeway.