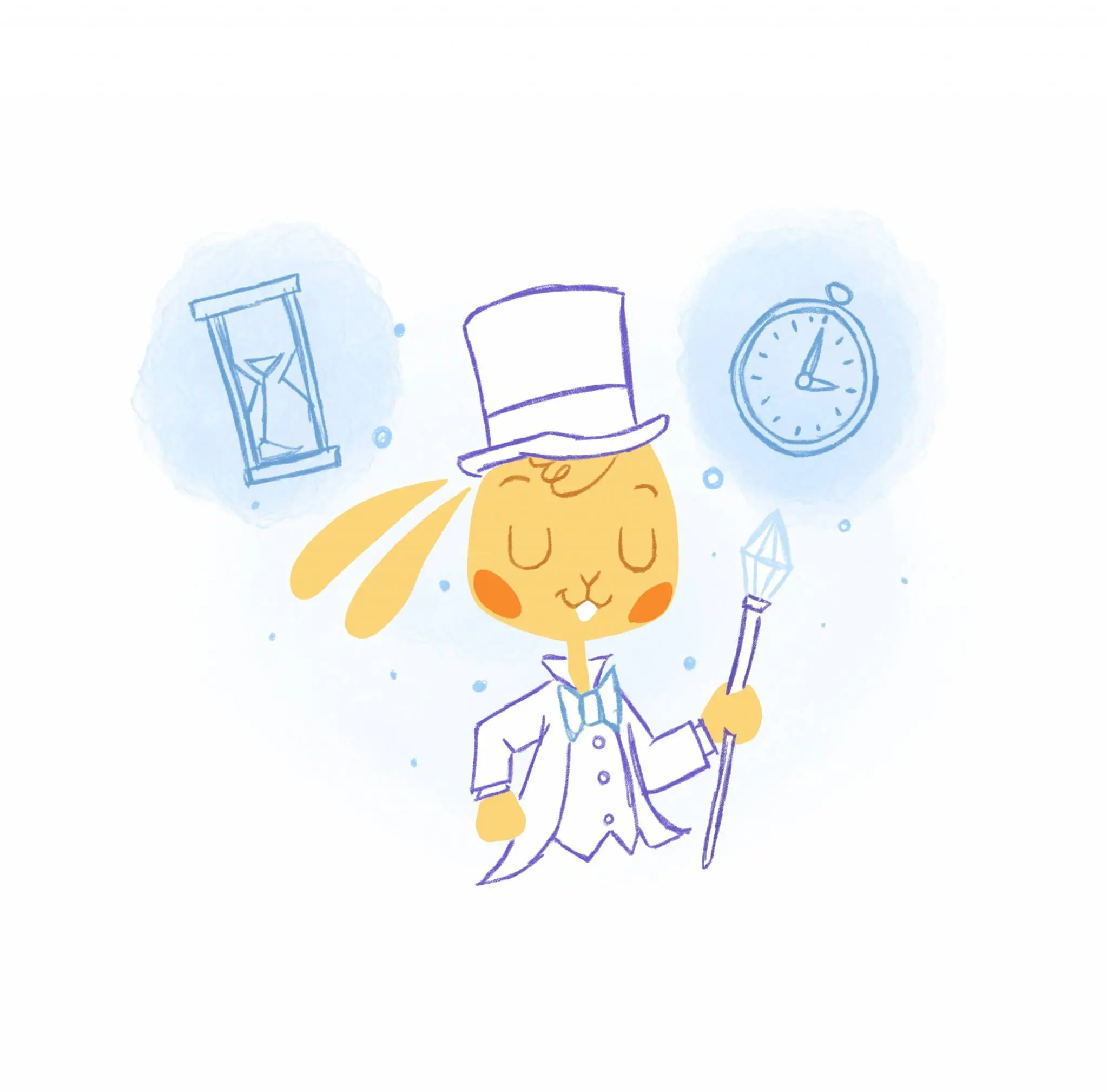 There's your regular job, and there's your dream job. If you're lucky, they're one and the same. If not, mark your online calendar: Getting there will take some time.
You can make your dream job a reality by starting it as a side hustle. Use your free time to get going on your true passion.
Passions aren't realized in a day. Building one is a matter of making the time for it.
How Your Calendar Can Help You Hustle
Starting a side gig is no easy task. Use these ten tips to stop procrastinating:
1. Begin With a Fresh Routine
To start tackling your side hustle, you'll need to make time for it. Starting your days with a productivity-minded morning routine can open up your schedule and help you dedicate time to your dream.
Getting yourself up early is key. Even spending an hour before work on your side hustle adds up to 300 hours per year. Every minute counts, and your online calendar can help you utilize each of them to its fullest.
2. Optimize Your Day
Your mornings are just the start. Your online calendar can help you fine tune every hour of your schedule to maximize your time. Improved time management makes room for your side hustle.
Think about it: If you get your other responsibilities done sooner, you might make an extra hour or two for yourself each afternoon. Dedicate that leftover time to your new gig.
3. Unlock Your Potential With Timeboxing
One method you can use to manage your time more efficiently is timeboxing. This involves setting boxes of time in your online calendar for certain tasks, and then sticking to them.
When it comes to your side gig, you might find your main gig likes to get in the way. With timeboxing, you can ensure that nothing else edges out the time you'd meant to spend on it.
4. Bombard Yourself With Reminders
You can set reminders in your online calendar to work on your side hustle. Simply create an event, and choose how far in advance of it you'd like to be reminded. That can give you time to decompress before diving in.
What's more, reminders can be set to repeat. If you're someone who likes to snooze their alarm a couple of times before getting out of bed, repeating reminders might be a good tool to try.
5. Land Your First Clients
Your side hustle will start to take off once you've made your first sale. Whatever industry you're in, you'll need some combination of buyers, subscribers, or viewers to achieve your goals.
With your online calendar, you can set up phone calls and meetings with potential clients. An online calendar makes it easy to align your schedule with theirs: By sending a smart link, you can help the recipient put time on your calendar without annoying back-and-forth emails.
6. Find a Partner
When your side gig becomes too much to handle on your own, consider bringing on a business partner. A co-founder can fill gaps in your own expertise: If you don't like accounting, why not find a finance guru to join your team?
If you don't already have someone in mind, you can schedule appointments with potential partners using your online calendar. Meet up to discuss your vision, and see if they can be an asset.
7. Learn From Others in Your Network
Another reason for scheduling meetings is to network with others who have turned their side hustle into a thriving business. Learning from others' successes can inspire you to create your own
Successful entrepreneurs are busy people, so don't take the risk of double-booking them. An online calendar can automatically keep you from choosing a time when they're unavailable.
8. Attend Events
In every industry, Marketing is a must. Events are a great way to get your name out there.
The "right" event depends on your line of work. If your side hustle is growing vegetables to sell, a farmer's market stall might be perfect for you. A trade show might be best if you're developing a physical product. In marketing and sales, it's all about conferences.
9. Log Into Social Media
Speaking of marketing, social media is the perfect place to launch your side hustle. Social media profiles are free to make and let you reach your network in a scalable way.
Using your online calendar, you can create a schedule to continuously push out content for your side gig. Building a brand takes time, but it generates a snowball effect that can take your side gig to the next level.
10. Learn the Art of Saying No
Saying no is a difficult skill to master. To make time for your side hustle, however, you're going to have to decline offers every once in a while. This may include missing out on overtime pay or some social events, but you won't achieve your dream if you don't prioritize it.
Use online calendar events to give you a graceful out: When something comes up, you can point to a pre-existing commitment. Balance is still important, though, so don't neglect your loved ones or other responsibilities entirely.
You can make your side hustle a reality if you put in the time. Open your online calendar and figure out what needs to be done. Your dream is waiting.