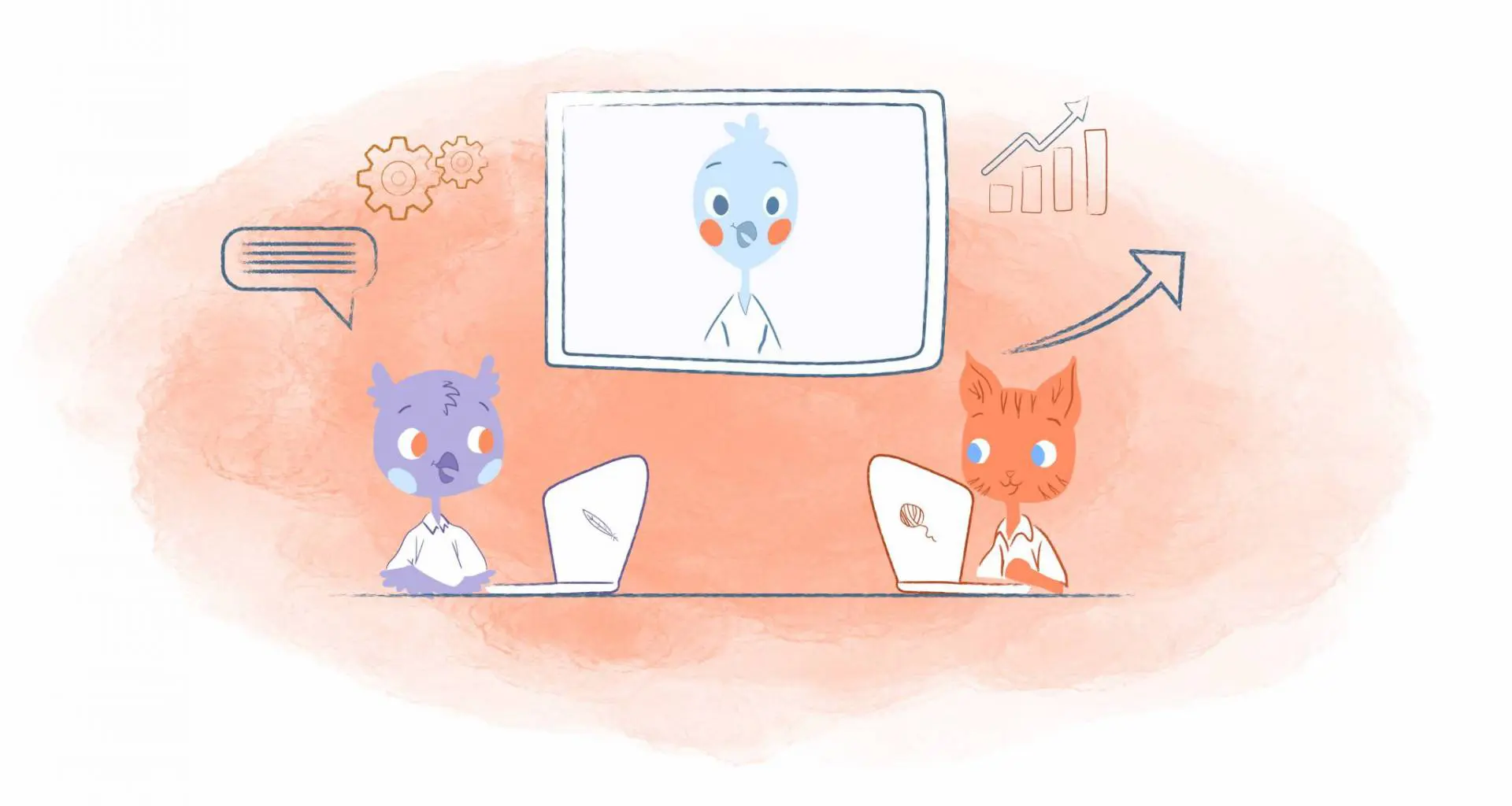 According to the State of the Remote Job Marketplace report from FlexJobs, 3.9 million U.S. employees — or 2.9 percent of the total U.S. workforce, work from home at least half of the time. However, it's predicted that within the next decade 38 percent of full-time staff will be working remotely.
That means that if you haven't learned to manage and motivate your virtual team, which includes being able to effectively lead a virtual meeting. This way you can conduct meetings and achieve goals without geographic boundaries getting in the way.
Want to know? Here's how you can get started.
Plan your virtual meeting.
Unless you're having an informal check-in with a team member or an introductory call with a prospective client, you need to do a little planning in order for your virtual meeting to be effective. In a previous Calendar article Choncé Maddox described how to accomplish this by taking the following steps;
Know your audience.


Hopefully everyone invited to your meeting is tech-savvy — which they should be since they work remotely. If they aren't, you're meeting isn't going to be a success since they won't be able to participate appropriately. What's more, you also want to give them a reason for logging-on and staying connected — having an agenda that defines the purpose will accomplish this.

Choose a date and time.

Even though geographical concerns aren't a problem with virtual meetings, time still is thanks to time zones. For example, if you have participants living on the East Coast, and you reside in California, scheduling a meeting at  three PM PST interferes with their lunch. Try and find a date and time, like evenings and weekends, that work for everyone.

Define your format.

Are you going to use a conference/webinar platform or live streaming service? Think about the tools your audience uses or is familiar with, as well as, the features that you'll need. Personally, I don't think you can go wrong with platforms like Skype for Business, WebEx, and GoToMeeting.

Choose a "suitable" venue.

Even though your meeting is virtual you still want to be in a quiet and professional setting that's free of distractions.

Spread the word.

Notify participants via email or social media about the meeting. Even better, uses a scheduling tool like Calendar to automate this process entirely.

Plan your schedule.

Establish a clear and specific schedule so that you remain organized and that the meeting stays on-track.

Practice, practice, practice.

Practice your presentation and test out all of your tech prior to the meeting to make sure that everything is working correctly.
On top of the steps listed above, don't forget to also to assign virtual meeting roles, such as a note-taker and time-keeper. You should rotate these roles among participants.
Most importantly, prepare and send out the agenda, needed materials, and information regarding the technology used for the meeting at least three days in advance so everyone knows what to except.
How to effectively run your virtual meeting.
Now that you're has been scheduled and planned-out, how can you be sure that it will run smoothly?
For starters, go back and review your agenda. This is going to determine what will be discussed during the meeting, as well as the time allotted for each topic. This way your meeting will stay on-track. Again, make sure that everyone attending has a copy too so that they won't get lost during the meeting.
You also want to make sure that either you, or someone you appointed, facilitates the meeting. This individual will be responsible for keeping the meeting on-track — they'll use the agenda to achieve this.
Here some other tips to use during the virtual meeting:
Allow everyone to make introductions. This helps build cohesion, but more importantly if it's an audio meeting, gives everyone a chance to learn each other's voices.
Don't be afraid of silence. Sure. Long periods of silence can be awkward. But for virtual meetings it can be useful since it prevents others to speak over each other.
Keep everyone engaged. Give everyone a chance to share their ideas and opinions so that they won't get bored or feel left out — which may cause them to zone out. You could also invite guest speakers, encourage spontaneous discussions, or use techniques like gamification and polling to energize the meeting.
Keep everyone on-track. I've mentioned this several times, but it's key when running a meeting. As a facilitator you need to make sure that the meeting remains focused. If someone goes off-topic it's your responsibility to politely invervine and reel them back-in.
Be a positive leader. Keep the meeting positive by being enthusiastic, respectful, and even a little humorous to all attendees. Just because you're the leader doesn't mean you have to be imposing.
I'd also add that you set an example by following the rules of etiquette and engagement, such as:
Putting your phone on mute so that others won't hear any background noise.
Being present by not multitasking. Constantly asking someone to repeat a question is disrespectful and causes the meeting to run longer than scheduled.
Read all pre work and have any relevant materials readily available for the meeting so that you can actively engage in conversations. You should also take notes so that you can easily summarize the meeting.
After the virtual meeting.
Allocate five to 10 minutes after the meeting to ask attendees what they found valuable and what they would like to start, continue, or stop. You also should see how well the meeting lined-up with your agenda.
Both of these steps allow you to make improvements for your next meeting by determining if every participant was essential, how to better use time, and what could have been handled differently.
Furthermore, make sure that you follow-up with attendees. Keep is simple by emailing them concise follow-up that summarizes who is working on what and by when.
As Choncé Maddox notes, "It will be embarrassing to discover, during the next meeting, that half of the members never did what they said they would do." Following-up with them prevents this from happening.