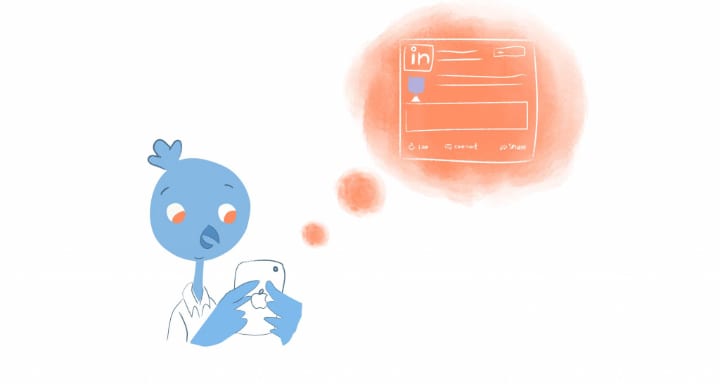 I have a pretty good guess on what you're thinking. The appointment is done and over with. Why would I want to spend time looking up my Google Calendar history or my past Outlook events?
Let's say you're doing your taxes. You may need to review several events or appointments that your accountant will need in order to claim a deduction. However, when you go into your calendar you notice that the event isn't there anymore.
This could be because it was accidentally deleted, your system crashed, or a software update cause an error like disappearing events. Whatever the reason, you can no longer view those old appointments or events.
Another situation would be that you're planning your calendar in advance. So you want to go through and see what recurring appointments you've previously had. If they're still important, like a monthly team meeting, you can add them to your calendar.
Sometimes you may have outgrown them and they're just cluttering your calendar. Regardless of the situation, review past appointments can help you schedule your calendar for the next year or so.
While frustrating, the good news is that you can review past appointments in your calendar rather easily.
Restoring your Google Calendar history.
Unless it's removed, calendar entries remain in your Google Calendar forever. It should noted, however, that the Android app only syncs 12 months.
If you accidentally deleted an event or appointment it gets placed in Calendar's trash. It will stay in the trash for thirty 30 days unless you restore the entry.
To restore the entry open your Google Calendar and click on the gear looking symbol. You'll see Trash. Click it and select the entries you want to restore. It's a fast way to recover your Google Calendar history from the last year.
Did you back up the account?
If you've backed-up your account, which is always a smart move, go into your calendar and click Import Calendars. Extract ICS or CSV files from exported ZIP file. Click choose file and then select the exported file associated with your calendar.
If haven't have deleted an appointment or event you can simply search for the event or appointment within Gmail or Calendar by either the name or date of the entry.
Not needing Google Calendar History? Here's how to recover your old Outlook appointments.
For Outlook users, I've got some good news for you. Microsoft frequently archives your data. This information is then stored in an archive.pst folder. This means all you have to do is open up a folder and search for the files you need.
If an entry was deleted, you can recover it by:
Opening Outlook and clicking the "Folder" tab.
Clicking "Open Outlook Data File," then navigating to the archive Outlook Data File (.pst). This should found be under drive:\Users\user\Documents\Outlook Files\archive.pst. Once located, click "OK."
Clicking "Archives" in the Folder List on the Navigation Pane, then clicking the plus sign.
Within the subfolder you'll see the files in the right pane. To move the selected file to another folder, just drag the file and drop it into a new folder.
How to see old iPhone/iPad entries.
For iCloud users you can restore any disappeared events by restarting your phone, reinstalling the app, or checking your network connection.
To search for specific event just head to to Settings > Calendar > and look for Sync — it's in the middle of the right column. You can then choose a time period 2 weeks back, 1 month back, 3 months back, 6 months back or all.
Other specific events.
If you need to go back any further you'll want to jump onto your Mac log into iCloud and use your iCloud Calendar to travel back in time. Looking for a specific date? Simply use the Gear icon in the lower left.
To prevent you past events or appointments from permanently disappearing make sure that you've turned on the Calendar sync on your device. You can do this by going to "Settings" > [your name] > "iCloud" > "Calendars" to switch it on.
Finding your past events doesn't have to be complicated. If you follow these simple steps, you'll be sure to find your Google Calendar history or your Outlook events.