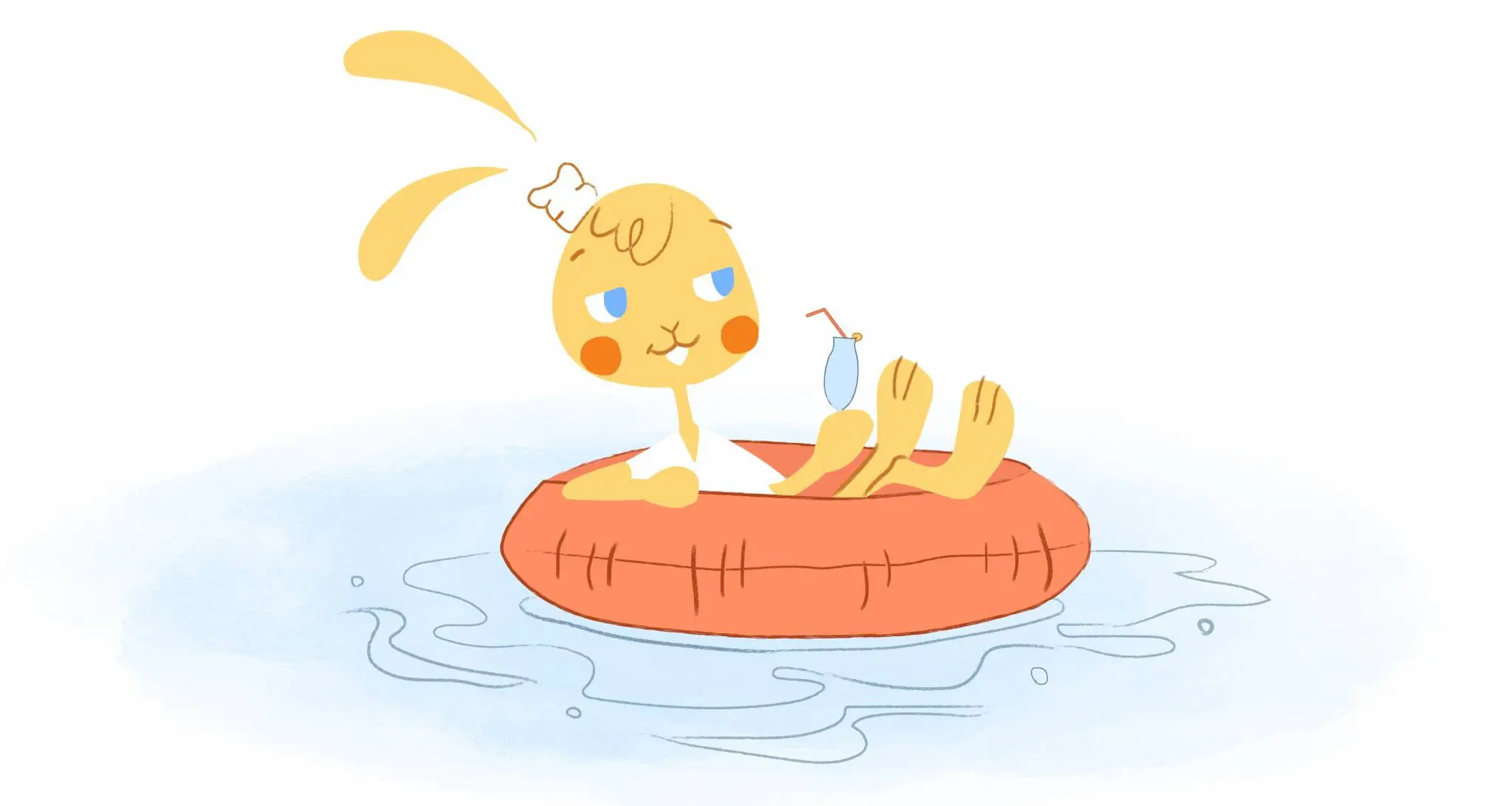 Depending on your business, you may experience a slow season during the warmer months. It's commonly referred to as the 'summer slump' because many people are taking vacations or sabbaticals, slowing down on production overall, or just simply not working as many hours.
This change of pace can affect your business as well by lightening up your workload. If you find that your schedule is generally clearer during the summer months, it's best to determine what you can do to fill in the gaps and still manage your time well.
Here's how you can manage idle time in your calendar due to the summer slump.
Get Organized
If things slow down in your business during the summer, it's a great time to get organized. Work on organizing your paper clutter as well as digital clutter. Go through that stash of papers that have been sitting on your desk for a while and either file them away or toss them.
Make copies of important documents and declutter some of your existing paperwork. This is also a great time to catch up on old emails and send follow-ups. Re-organize your desktop folders on your computer and make sure you're up-to-date with team communication.
Another thing you can do is organize your business' structure and processes. I have friends who carve out time in the summer to do things like set up an LLC or create new processes so systems can run smoothly.
Write Down Your Goals For the Remainder of the Year (And Work Backwards)
We're already halfway through the year so it's a perfect time to assess your goals and figure out what's left for you to do. I have a bad habit of setting way too many goals at the beginning of the year. This leads me to start too many projects that I don't finish.
Luckily, I manage idle time in my calendar during summer months to get clarity on existing goals and tie up any loose ends on projects. I recently made a list of all my business goals for 2019 large and small. From there, I plan to use this extra time to work on knocking them out one by one.
In order to reach goals, you often need to work backward and figure out which action steps you'll take to make your goal a reality.
Do Some Networking
Remember when you didn't have time for networking activities? Now, you can schedule in more opportunities if you experience the summer slump. Building relationships is crucial if you want to grow your business. As a soloprenuer or even an entrepreneur with a small team, you can't be everywhere.
This means you need to build a solid network where you can help others and receive help and support from the same people in your network. Take time to schedule in some local networking events, presentations, or one-day conferences so you can connect with more people before work picks back up.
Work Ahead
Working ahead is always an option if you're looking to manage idle time in your calendar during the summer slump. Just like you can catch up on goals and old projects, you can also use this extra time to work ahead in your business. See if you can work on marketing or schedule out some emails and social media posts in advance.
Perhaps you can get a few weeks ahead on blog posts or ask clients if you can work ahead. Freelancers should definitely try to work ahead on client work because it's difficult to meet deadlines when unexpected events happen that shift your schedule.
If you want to take time off as a freelancer, you won't be paid during your break so it's best to work on assignments in advance when you can.
Gain a New Skill
Which skills can you learn that will help you grow your business and increase profits? Use your extra time during the summer to take a class or an online course and learn something new.
Follow industry news and updates for your niche and see what the market really needs. Personally, I'm going to look into getting Google Adwords Certified this summer since I already help some clients with SEO content writing. I want to learn more about SEO and how to leverage it to get my writing seen by more people when they use the search engine.
Gaining a new skill over the summer can help your business evolve and can even lead to you being able to demand higher prices for your products or services as you increase the value.
Give Yourself a Break
Having idle time in the summer doesn't always have to be a bad thing. Sure, you can seek out more work but you can always take this time to cool down and take better care of yourself.
Take a small vacation or focus more on other aspects of your life like your health, relationships with others, and your overall environment at home. You may now have a little time to catch up on house projects or have a fun day with your kids.
As a small business owner, it's always important to prepare financially for the summer slump so you're not too tight on cash during the slow down. Build your emergency fund during the higher income months and always live on less than what you earn (or whatever you pay yourself).
With extra savings, you'll have more peace of mind as figure out what to do during this time.
Keep in mind that managing your calendar well year round means you'll manage your time effectively. While resting during the summer is nice, you still want to be productive to some degree so you don't have to play catch up during the fall.
How do you manage idle time in your calendar due to the summer slump? Do you have a down season or not really?