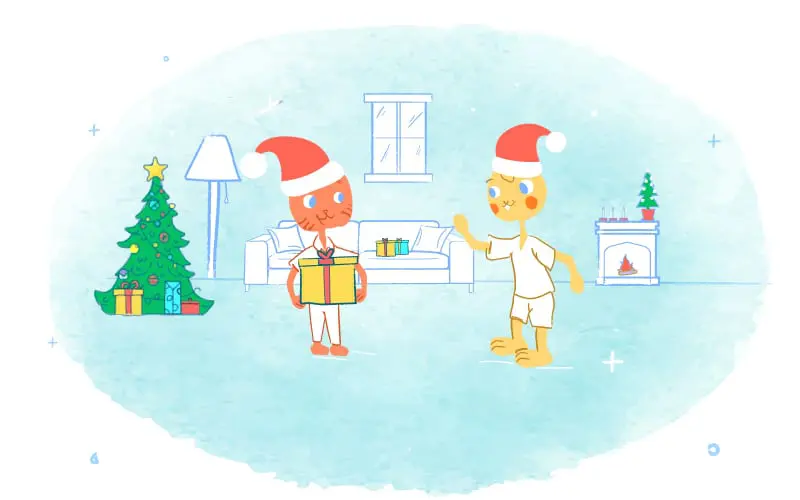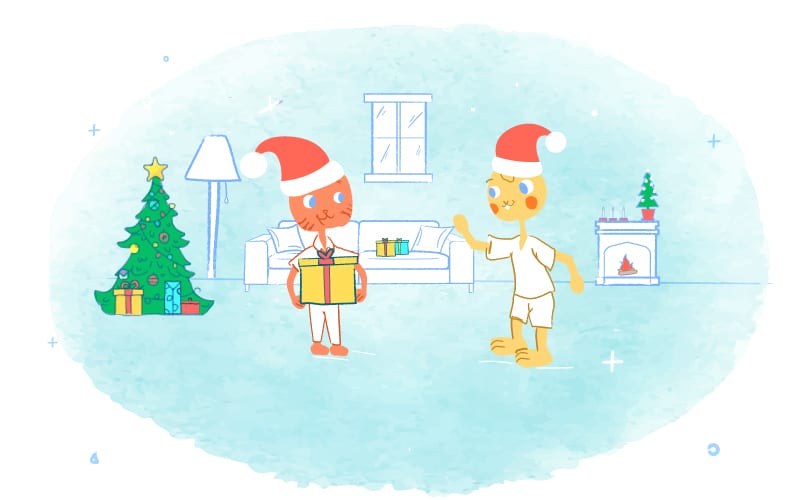 While most people look forward to slowing down for the holidays, it can be stressful time of year for small business owners. Instead, as a solopreneur, it can be demanding. That's because business success often relies on your direct involvement. It doesn't seem possible to put your online business on autopilot.
This makes it difficult to schedule time off and still allow things to run smoothly. However, slowing down and spending time with family are a must for most hardworking Americans. As an online business owner, you shouldn't feel guilty or unable to unplug. Here are a few things you can do to put your online business on autopilot this holiday season.
Optimize Your Email Autoresponder
Turning on my 'away from my email' autoresponder feels great. You definitely want to do this during the holiday season.  That's because you never know who could end up sending you an email especially if you work with clients or customers abroad who may not celebrate the same holidays.
Aside from simply stating that you'll be away from your desk for a few days, optimize your email autoresponder to set yourself up for success when you return to work. Edit your email signature to include links to your latest product or services sheet so people can look at it and inquire with you upon your return.
If you have an FAQ list with canned responses, you can also link to that in your autoresponder and answer some people's questions right away. Also, if you accept client calls, be sure to link to your calendar scheduling tool so others can book time with you after the holidays. Doing these simple things can help you eliminate a ton of back and forth email clutter.
Schedule Newsletter Emails
Your email service provider should allow you to schedule email campaigns in advance. Be sure to take advantage of this tool for the holidays. If you have to make certain announcements, promote products or services, or just drop in with your weekly email to touch base with subscribers, be sure to draft up all that content and schedule it out in advance.
That way, you won't have to worry about email marketing during the holidays. Depending on which email platform you use, you may even be able to automatically resend your emails to subscribers who haven't opened the message a day or two later.
Schedule Social Media
Having a solid social media presence requires you to be consistent. However, this doesn't mean you have to be glued to Pinterest or Twitter during Christmas dinner. Instead, take an hour and schedule out all your social media updates in advance.
You can use free tools like HootSuite and Buffer to schedule Twitter and Facebook posts and paid tools like Tailwind and Board Booster to schedule out Pinterest pins. You can schedule your social media updates to promote blog posts, engage with your audience, grow your network, or even send a soft pitch to a potential client. Also, if you use Facebook ads, you can create a campaign in advance and schedule it to go live at a later date.
Manage and Create Tasks Automatically
Task management tools like Asana and Trello can help you stay more organized and productive. Plus, it's a great way to put your online business on autopilot. Asana allows you to create ongoing tasks that you can duplicate weekly, monthly, or whenever it's convenient for you. You can also manage other team members with Asana and Trello and have the system send them updates and reminders over the holidays so you won't have to do it yourself.
When it comes to automatically creating tasks while you're away from your business, you can use tools like IFTTT (If This, Then That) or Zapier to create 'recipes' or tasks that take place after a certain action has been made.
For example, you can pair Trello with Zapier to set up a Trello task card whenever you receive an email from a particular client. You can also use Zapier to store certain emails' attachments on the cloud or track your online sales while you're away from your business.
You can also use IFTTT to send a welcome message to a new Twitter follower for example.
Don't allow the demands of running your business overwhelm you to the point where you don't know if you can take any time off for the holiday break. Focus on slowing down and automating your business during the end-of-year holidays so you can unwind, relax with loved ones, and feel refreshed for the new year.
Will you be doing any of these things to put your online business on autopilot during the next few weeks?