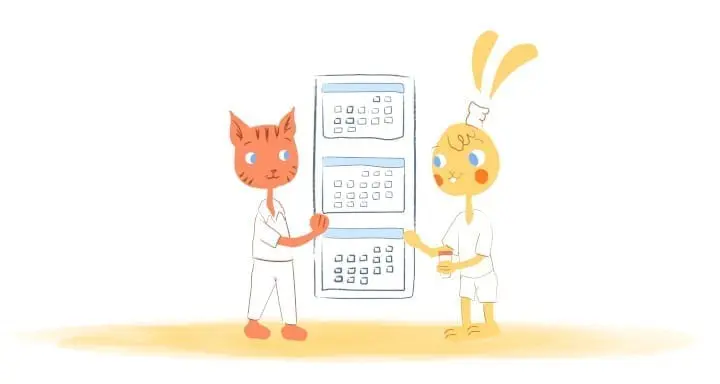 The holiday shopping season is often hectic. You may have one too many planned or unplanned shopping trips or possibly even lose track of what you planned to buy.
Like most tasks in life, getting organized with an online calendar can provide a lot of relief. Yes, you can use an online calendar to plan holiday shopping and spending. Here's how.
Track Your Next Few Paychecks With Your Calendar
How many more paychecks do you have coming until the holiday season? What is your deadline for spending and shopping? Some people may shop up until December 25th, while others will wrap up their shopping ahead of time, so it's important to pinpoint a realistic payment schedule that applies to your needs and goals.
This year will be a little different for my family because we plan to finish up all our holiday shopping by November 30th. Black Friday and Cyber Monday deals will be the last gift purchases I make this year, so I'll keep that in mind when tracking my income.
Since I'm a contractor and don't receive a regular paycheck, I will mark my calendar on November 30, so the income I receive before can be considered for my holiday spending. It's important to make your paycheck dates or your deadline to wrap up shopping on your calendar so you can work backward and plan holiday spending accordingly.
Mark Important Sales Events
Have a favorite retailer that you love to shop with? By now, you should see when they will be hosting a deal or certain daily deals. Amazon posts daily, while other stores may use a countdown method or pick specific days to have a sale.
Be sure to mark your online calendar with these dates so you can plan your shopping ahead of time and avoid impulse purchases. Sure, you may still receive surprise emails about flash sales or deals, but you'll feel more prepared and in control of your spending when you add pre-planned sales and discount days to your online calendar as a reminder.
Keep Track of Purchases
Sure, your bank or credit statement is an easy way to keep track of purchases you've made during the holiday season. Still, if you're using multiple different payment methods or even paying with cash, it could help record purchases to your online calendar.
That way, you'll know what day you made each purchase, how much you spent, and how much you paid. If you have a specific budget in mind, tracking your spending this way can help ensure you don't go overboard. Or maybe you need to make a return and want to confirm what you paid. You can even go so far as to upload a receipt and create an 'event' on your calendar, so all your purchases are recorded. Another benefit of doing it this way is that you can even look back and compare your spending from previous years. Digital calendars are flexible like that.
Bulk Your Shopping Trips
If you ever catch yourself running back and forth to stores during the weeks leading up to Christmas and New Year's Eve, you're not alone. It can get tiresome and waste a ton of time. Consider planning your store trips ahead of time then bulking them up to schedule on your calendar.
Brainstorm a list of items you'll need and where you plan to get them from. This can include everything from gifts to decorations to food and supplies. Then, set up a time block on a certain day to run some errands and get everything taken care of at once. You can include online shopping 'trips' when setting up your online calendar as well. It will still require some time out of your day to browse websites, compare prices online, and check reviews. So you might as well add this to your digital calendar, so you're not procrastinating and waiting until the last minute.
Plan Your Travel Shopping List
Considering traveling for the holidays? You'll need an online calendar to plan holiday shopping more than ever. Create a list of what you'll need for your trip, then set dates on the calendar leading up to your departure to check in with your progress on gathering all you need.
You can also set special reminders with your online calendar leading up to your trip and consider mailing gifts in advance or buying special packaging.
Use an Online Calendar to Plan Holiday Shopping and Other Seasonal Activities
Your online calendar can be a great tool to use when organizing your holiday shopping and other events and activities. The holiday season can leave you with a jam-packed schedule, but putting everything on the calendar can put you at ease. You won't be left wondering when you can attend an event or get to the store to finish up your shopping. Everything can be planned around your regular daily schedule.
Even tasks as simple as remembering to send holiday cards to loved ones can be placed on your online calendar. My husband and I always kick ourselves each year to forget to send holiday cards or take family pictures. By the time we think of it, it's too late to mail things off. Of course, the best part of having an online calendar is setting up recurring and/or automatic tasks while also receiving regular reminders for when something is coming up.
Don't let your schedule overwhelm you when the holidays come around. Use these tips to schedule out tasks that would normally keep you busy and plan so you can relax and enjoy the season with loved ones.