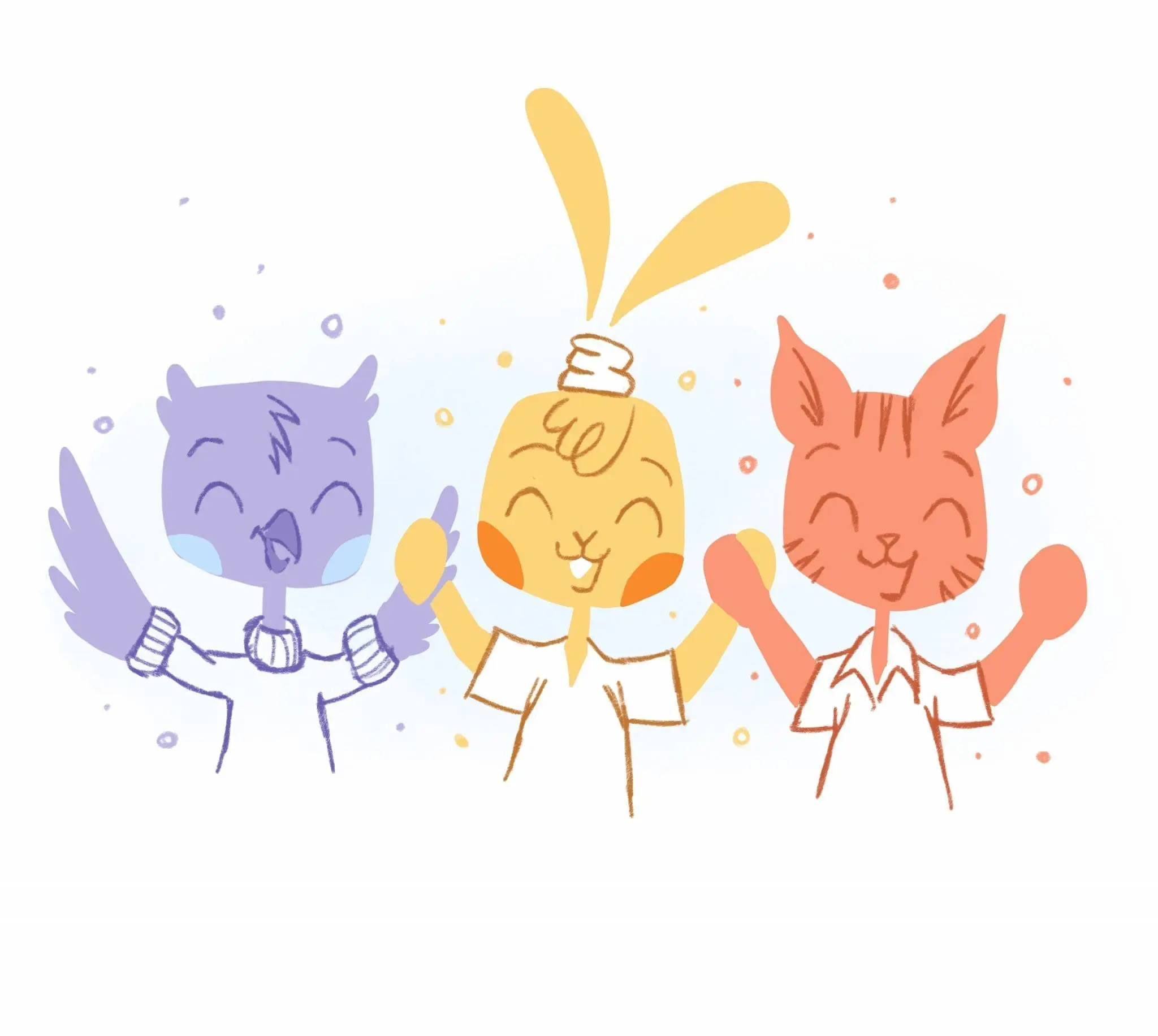 If you're like many Americans, you already have traditional holiday events on your calendar. Halloween has just passed — and you might already have Thanksgiving, Chanukah, and Christmas plans in the works.
As fun as these holidays can be, why wait? There are plenty of lesser-known holidays you can add to your calendar to squeeze in some more celebrations. And why not learn about a different cultural holiday or religious event that you and your family can add to your Calendar of enlightening entertainment?
With everything that has gone on in 2020 — let's move toward understanding someone else's celebrations and customs — or maybe we should just have some fun?
Fresh Holidays for Your Calendar
When I looked for the November holidays, I found 114 listed — nine are today, November first. Well, I'm not feeling 114-festive. I could wait until National Sandwich day on the 3rd, but National Candy Day on the November 4th sounds sweeter.
Celebrating obscure holidays can make a normal day feel special. I'll do a post another day about more serious holidays — but here are 15 to add to your Calendar.
National Take a Hike Day: November 17
In most of the United States, November is a chilly month to take a hike. With that said, getting fresh air is just as important in the fall as it is during the warmer months.
If you put this holiday on your calendar, make sure you dress appropriately—Mark your start and endpoints on the map for easy navigation. Share the event with your outdoorsy friends to encourage them to join you.
Thank You Note Day: December 26
Everyone is familiar with Christmas, the most wonderful time of the year. But as exciting as giving and receiving gifts can be, it's also important to remember to express gratitude. A fun tradition you can start with your family is celebrating Thank You Note Day to recognize all the gift-givers in your life.
Random Acts of Kindness Day: February 17
The world needs a lot of love right now. While every day should be filled with kindness, this holiday is your chance to commit. Think of someone in need: What can you do for them? How can you surprise them with something helpful? If you're coming up empty, donate to a cause you care about.
Read Across America Day: March 2
This holiday happens to be the birthday of a very famous author: Dr. Suess. What better way to celebrate it than by engaging in some good old-fashioned reading? You might need to make a reminder in your online calendar to run to the library in preparation for this day.
World Sleep Day: Friday Before March Equinox
This holiday day isn't all about sleeping in, although you could tell your boss that. World Sleep Day was actually created by the World Association of Sleep Medicine to promote healthy sleeping habits and draw attention to inadequate sleep consequences.
Start celebrating the night before by going to bed early. Set your alarm a little later for Friday morning, and enjoy the late start.
Wear Pajamas to Work Day: April 16
Federal taxes are due on April 15. For many Americans, the following day is one of relief.
No wonder April 16 is National Wear Pajamas to Work Day. Hopefully, you can convince your boss to celebrate this one. You might just inspire a fun office tradition.
World Password Day: First Thursday in May
Do you use the same password for every account you own? If so, treat this holiday as an opportunity to shore up your data security.
Changing your password renders the old one useless. That way, anybody who stole it won't be able to access your account. Why not start by switching your online calendar password?
Global Running Day: First Wednesday in June
Running isn't everyone's favorite pastime, but it's a great way to get in shape. Marking this day on your calendar to get up and hit the road is a step in the right direction. Look for local charity runs to add some meaning and service to this holiday.
National Donut Day: First Friday in June
This holiday comes two days after Global Running Day, which is a little ironic. While it's never a bad day to bring doughnuts to the office, this day actually has a deeper meaning to it. The event was first created in 1938 to honor the members of the Salvation Army who supported soldiers during World War I by providing pastries.
World Music Day: June 21
Music is the universal language. We play it on our commute, at the gym, and even while we work.
Change it up on World Music Day: Listen to music from a foreign country. Better yet, go make some music of your own.
There are so many fun little holidays you can add to your online calendar. Don't pass up a chance to celebrate, no matter how obscure the holiday.
National Tell a Joke Day: August 16
Everyone can appreciate a bit of humor. This holiday is your chance to work on your inner comedian.
Find some good jokes to tell your family, friends, and coworkers. Go ahead and share a laugh. Spreading smiles will make this an enjoyable day for everyone involved.
Thrift Store Day: August 17
Thrift stores hit their peak in 2012 when rapper Macklemore released "Thrift Shop," but they haven't lost their worth since then. You can get all sorts of deals at thrift stores, from clothes to CDs and even furniture.
If you're a deal-hound, add this one to your online calendar. This holiday is also a great excuse to go through the closet's back and find some items to donate.
Cheap Flight Day: August 23
If you like to travel, you'll want to mark this date in your calendar: August 23 is the day prices start to drop for flights after the summer season. School is back in session, and no major holidays are calling for travel until Thanksgiving at the end of November. This is the day to buy those plane tickets you've been eyeing.
World Car-Free Day: September 22
Automobiles have enabled us to travel further than we could've ever imagined. They let us live outside of the city where we work, and on our days off, make day trips to sites we couldn't reach on foot.
However, cars do cause damage to the environment. In recognition of this holiday, try biking to work or taking public transportation to do your part to be a little more environmentally conscious.
Take Your Parents to Lunch Day: October 14
Spending time with family is fulfilling, but it becomes more difficult to make time for visits as you grow older. Do what you do with every other priority in your life: schedule it out.
If you pick just one day to visit, make it this one. Taking your parents out to lunch is a low-pressure way to connect. Pay them back for all of those childhood meals by picking up the tab.