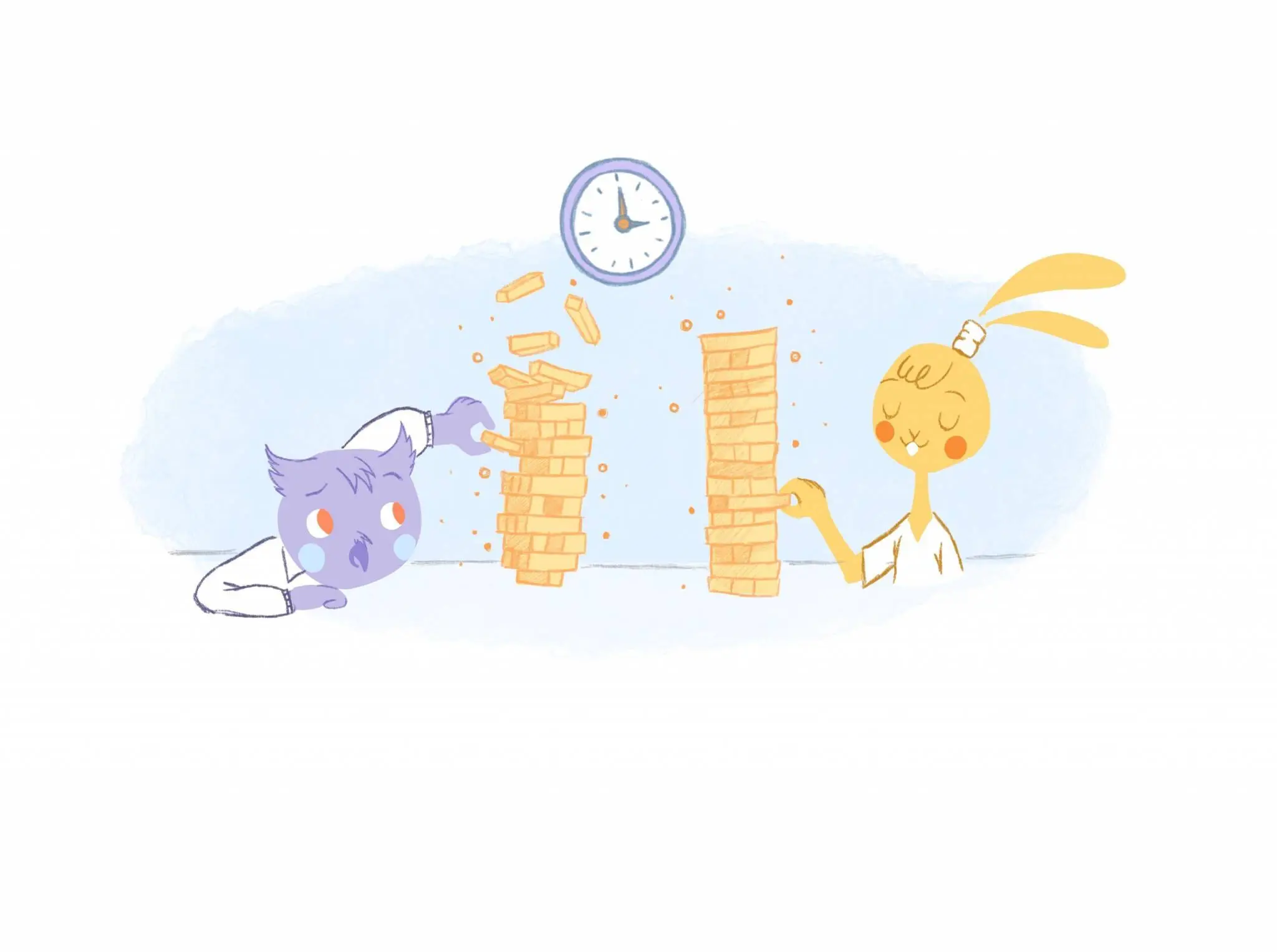 You must learn to manage your time. As Renzo Costarella perfectly put it, "Time management is a skill that even the most seasoned business people struggle with." But, it's also one of the most important if you want to succeed in both business and life.
That's why I make the most out of my calendar tools. They've been able to help manage my time so that I'm productive day-in and day-out because of the following five reasons.
1. Creates a daily routine.
Let's say that you wake-up on a Saturday morning and don't have anything planned. Sure. There are things that you should do, like clean the house, but since it's not set in stone you aimlessly wander around.
The next thing you know you just binge-watched the entire new season of Stranger Things. There goes your entire Saturday — wasted.
Sometimes it's a good thing to not have anything planned. You've had an exhausting week and you need this time to rest and recharge. But, you can't do that every day.
In order to stop wasting time, you need to create a schedule and stick to it.
When you have a plan, it prevents you from getting caught off-guard so that you remain productive. For me, that involves blocking out time for specific tasks in my calendar.
My daily routine is something like this. I wake-up at 5:15 a.m. and spend the next two hours exercising, clearing out my inbox, and planning out the rest of my day. From around seven-eight a.m. to noon I work on my most important tasks.
After lunch, I spend an hour responding to emails and phone calls. From two p.m. to four p.m. I go back to work and conclude my work day by finishing up some soft work, like tidying up my workplace. After dinner I go over my emails again and then plan my next day.
This could change if I have a meeting or travel, but that's my daily routine that I have scheduled into my calendar.
Bonus tip: Make sure that when you block out time for your most important work that it coincides with your peak energy/focus levels of the day. For me, that's between eight a.m. to 11 a.m. and two p.m. to four p.m.
2. Puts time limits on tasks to manage your time.
In my calendar I make sure that have set aside specific time limits for tasks. If I have to write a blog post, then I block out from eight a.m. to 10 a.m. For weekly time meetings I block out one p.m. to 1:30 p.m. every Tuesday.
Doing so prevents working or meetings from dragging on-and-on. As a result, I'm not taking away from other activities.
3. Schedules meetings in advance.
Some meetings or appointments, such as weekly team meetings, can be planned in advance. I can then schedule these meetings for the foreseeable future into my calendar and share it with my team. But, what about unexpected meetings?
To be honest, unless it's an emergency, I don't accept last minute meetings. It forces me to juggle my work day around, which can then throw my entire week out-of-whack.
I at least try to plan a meeting 24 hours in advance so that I'm prepared and can still attend to my priorities. And, the best part, is that thanks to tools like Calendar, this can be done effortlessly.
With Calendar I I share my availability via email or embedded link with the other party. They then select the time that works best for them. Once they do, the event is added to both of our calendars.
Since this eliminates those back-and-forth emails, meetings can be scheduled pretty much automatically. Now I can focus on getting my work done without frequently going into my inbox.
4. Keeps your time in-check.
What time does your next meeting start? When are your guests expected to arrive at a dinner party? When do you need to finish a certain task.
I mark these deadlines and times clearly in my calendar and organizer so that I can keep my time in-check. For instance, if I block out three hours of meetings on a Monday, then I use appointment slots in Google Calendar. This way if I have three meetings I can split this time into three meetings – an hour for each.
If my friends are coming over for dinner at six p.m., then I'll schedule the previous hour for getting dressed, straightening-up the house, and getting dinner started. If I have a deadline with a client, then my calendar reminds me when it has to be completed.
Simply put, calendar tools keep my time in-check is that I'm not scrambling around at the last second.
5. Manage Your Time by plannning for breaks.
Despite the misconceptions, breaks are not a waste of time. In fact, breaks are essential if you want to remain productive. This is because regularly scheduled breaks help you recharge, refocus, gain perspective, and ensure that you're taking care of yourself.
In my calendar, I schedule a half-an-hour break at around 10 a.m. During this period I go for a quick walk, make a fresh cup of coffee, and quickly catch-up with my spouse, friends, or mentor. Taking this break clears my head, gets the blood pumping, and provides guidance when I hit the wall.