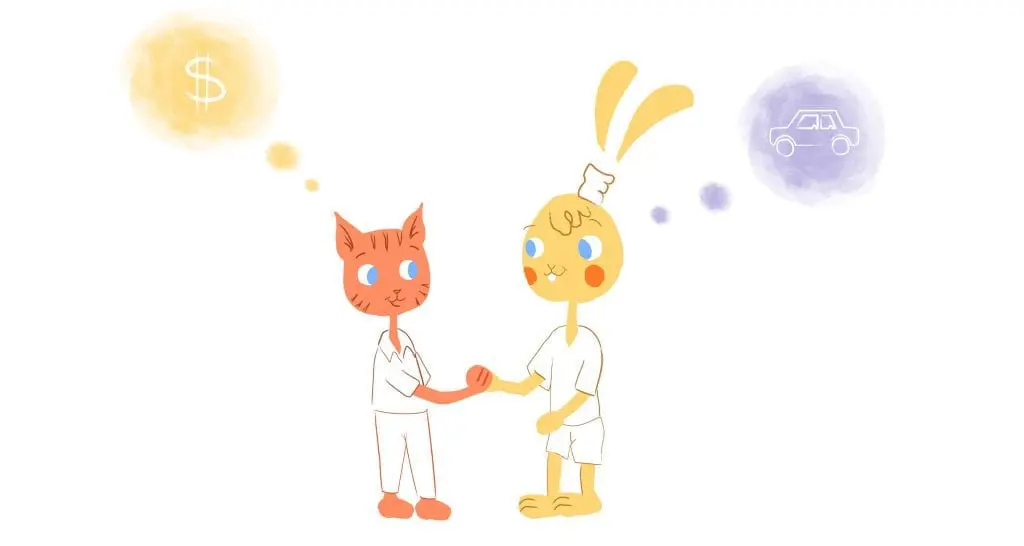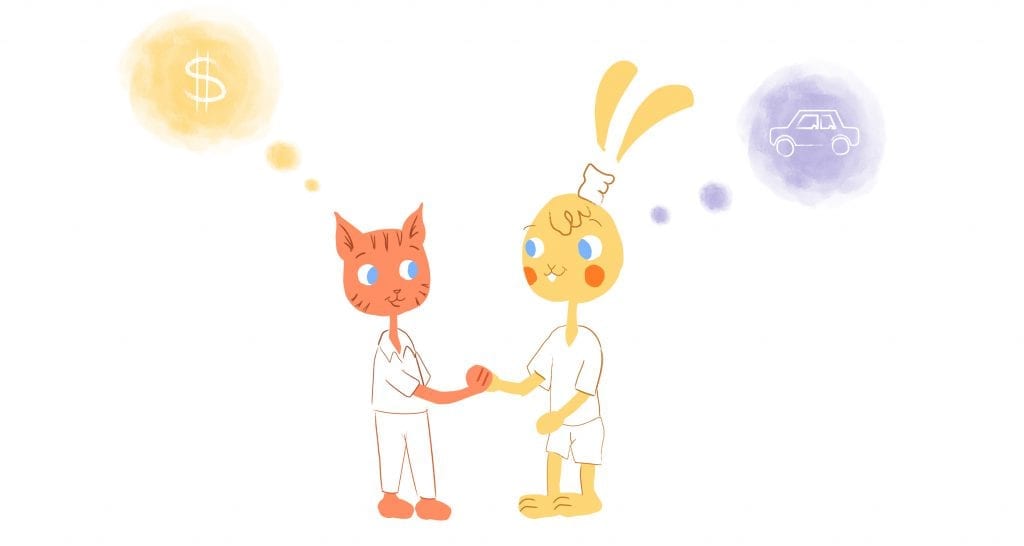 Starting a business, unfortunately, involves more than having a great idea and a ton of passion. You also need to make sure that you have the appropriate amount of funding to make your idea into a reality. This means meeting with potential investors.
But, before you walk into that meeting, make sure that you do these 7 things first.
1. Focus on finding the right investors.
When you first came-up with your business idea you obviously had a target audience in mind. You hopefully conducted some market research as well. While it would be great for your business to appeal to everyone, that's not the reality.
The same is true of investors. For example, if you need funding for your biomedical company, then you wouldn't want to set-up meetings with investors who work primarily in the auto industry.
You can start by searching for lists and directories of investors within your industry. Sometimes this is free to find online, while other times you may have to join a subscription-based service.
I would also suggest that you use your current connections to introduce you to investors who may be interested in your business. You should also post detailed personal and business profiles on platforms like AngelList or LinkedIn to attract potential investors.
2. Share your vision, not just a product tour.
"It's a rookie error for an entrepreneur to pitch an investor with the equivalent of a product tour," says Doreen Bloch, CEO and Founder, Poshly Inc.
"Investors are usually more interested in the big picture — your vision for your business, why they'll be a good match, and how your company will return their money handsomely." When slide-decks and presentations focus too much on touring your site or product "it may convey that you don't have a sense of the larger mission," explains Bloch.
"Spend less time on the nitty-gritty upfront; rather, capture the investor's interest with your passion for the bigger picture." When an investor sees that passion, you can dive-deeper into the product tour.
3. Follow a strategic planning business.
This is the information that investors want to see when you request capital. It's also the foundation of your business plan, executive summary, pitch deck, and elevator pitch. Having this prepared will make your meeting go much smoother, while also helping your chances of securing capital.
At the minimum, you should have a clear understanding of the following components:
Your target audience.
Market size and growth.
Your unique value proposition.
Customer profile.
The competitive landscape.
Product tour.
Your plan for the next 12, 24, and 36 months.
Your key milestones.
How you'll make money — this includes gross margins, customer acquisition costs, the total value of a customer, and operating expenses.
If you need more information on this topic check out "Essential Elements of a Fundable Startup Business" by Patrick Henry, the CEO of QuestFusion.
4. Cash-in, cash-out, milestones achieved.
"There are many things a VC is looking for in reviewing your business plan, but beyond things the like the quality of revenue, margins, OPEX and CAPEX, there's a really simple rule I call 'Cash-in, Cash-out, Milestones Achieved," writes Mark Suster, Managing Partner at Upfront Ventures.
"Simply put, a VC wants to evaluate how much cash you're raising and whether this amount is realistic." Investors also want to know "how long the money you will raise will last, and whether this is long enough to warrant taking a risk on funding you." The VC "wants to know what your progress will look like at the end of this period to know how easy it will be for you to raise your next round."
This can be accomplished by looking at:
Cash In. This is how much money you're raising. It should be a reasonable amount based on your progress and size.
Cash Out. This is when you're out of cash. In most cases this is in 18-24 months. This means if you're asking for enough funding for 18 months then you'll have 12-15 months to make progress.
Milestones Achieved. These are the milestones that your startup has achieved " by the time you're raising your next round of capital or by the time you're out of money."
5. Create an investor presentation and pitch deck.
Most pitch decks contain 15-20 slides that showcase your product, technology, and team. During the presentation, I wouldn't spend more than 2 minutes per slide so that you can keep the meeting short and concise.
When creating your pitch deck, make sure that you include the following slides:
Company Overview.
Mission/Vision of the Company.
The Team.
The Problem.
The Solution.
The Market Opportunity.
The Product.
The Customers.
The Technology.
The Competition.
Traction.
Business Model.
The Marketing Plan.
Financials.
The Ask.
When creating your deck, also make sure that you do the following:
Use visually appealing graphics and images.
Send the pitch deck in a PDF prior to the meeting.
Plan of having an in-person demo.
Tell a compelling and memorable story.
Show that you have traction.
Use a consistent color, font size, and header.
After you've created your pitch deck, make sure that you practice your presentation. You don't have to recite it. But you should be comfortable and confident when speaking to the investors.
6. Know what you're asking for.
Don't just walk into a meeting asking for some random amount of money. I can tell you honestly that investors have an excellent sense when a startup founder is asking for too little/much. Crunch the numbers and know how much financing you need to raise.
Additionally, you need to determine what you're going to use the capital for over what time period, what that capital will deliver, and why you think this particular investor is more valuable to your business than capital alone.
While investors want to know that they'll be compensated for their time and risk, this is not when you discuss valuation — especially if you're at seed or Series A.
Talk of valuation will come down the road. Right now you're focusing on why you need funding. It could be to purchase assets, create enough working capital, start or grow your business, or restructure debt.
7. Don't just pitch, build relationships.
"Yes, be prepared and show investors why you and your offering are awesome. But also respect their time and humanity by speaking with them, not just pitching at them," recommends Megan Groves, Founder of InterimCMO, on Hacker Noon.
To show that you're being respectful and appreciative of their time, make sure that you're organized and polite. Do you think that an investor would be thrilled to fund someone who just wasted 5-minutes of their time because their slides were out of order?
Besides being organized and polite, you also should build a rapport with them. Believe it or not, small talk can go a long way in strengthening and building relationships.
Megan also suggests that you encourage investors to share their expertise "with questions and goals of what you'd like to learn more about, what you'd love to hear advice on, etc."
And, make sure that you show your gratitude at the end with a big thank you. Even if they aren't the right investors for your startup, if you've made a solid first impression they may refer you to other investors.