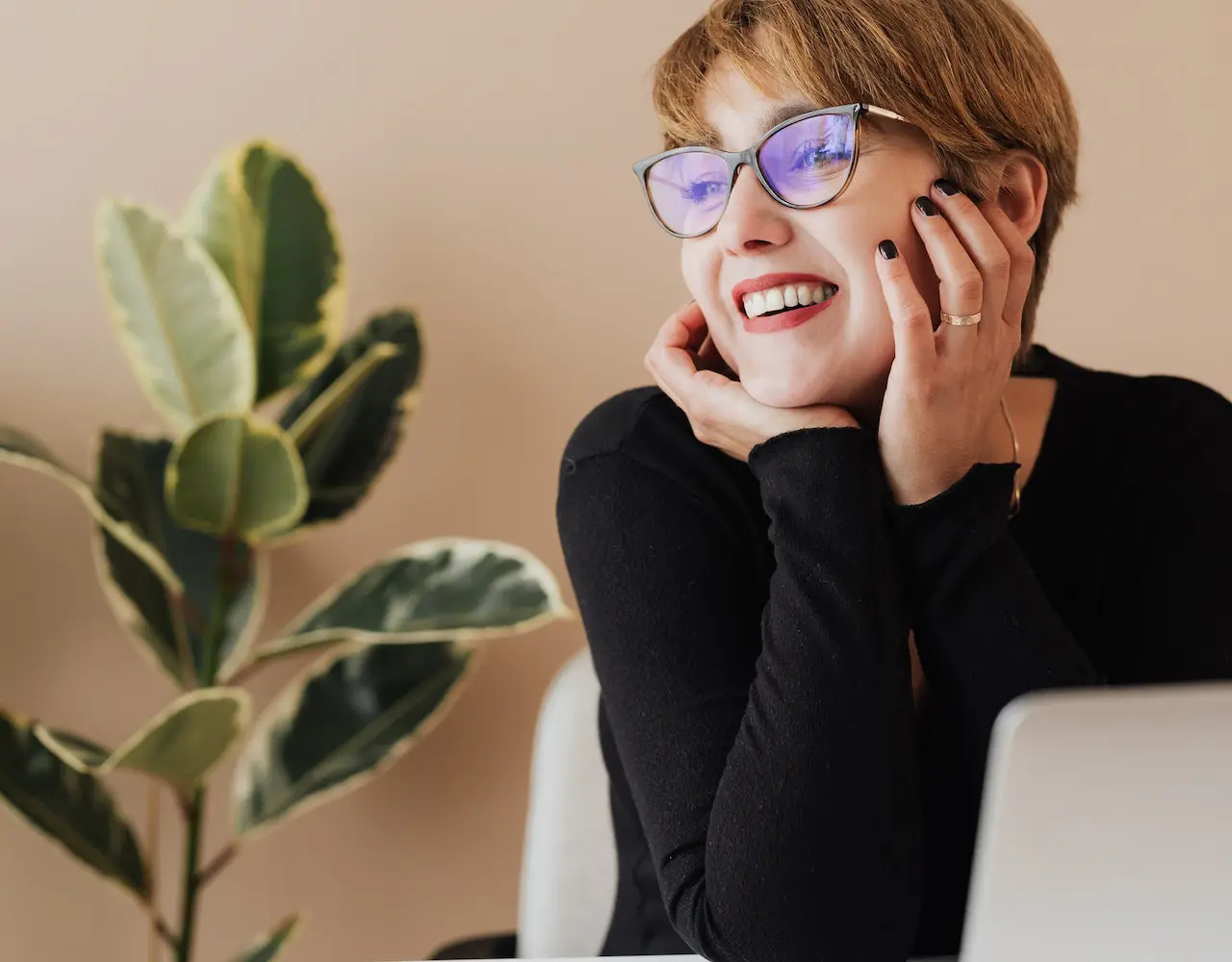 It can be challenging to keep up with the constant changes in the business world. Businesses of all sizes can be challenged by new technologies, competitors, and economic conditions. Keeping this in mind, businesses must adapt and cope with change effectively to succeed.
"Change is the law of life. And those who look only to the past or present are certain to miss the future." –John F. Kennedy
To prepare for the future, let's take a closer look at the new strategies for coping in business.
Transform yourself digitally.
In digital transformation, businesses use technology to make changes to the way they operate. It can include everything from installing new software to developing new products and services. In addition to increasing efficiency, productivity, and customer satisfaction, digital transformation can improve business competitiveness.
How can you embrace digital transformation? Investing in new technologies is one suggestion. Machine learning, artificial intelligence, and cloud computing are all examples of such technologies.
Automating tasks, improving decision-making, and creating new products and services can all be achieved through these technologies.
In the modern small business environment, 93% of small business owners report using at least one technology platform to manage their business, with the average business owner using three platforms at the same time. 85% of the respondents report that technology platforms helped to get their business off the ground, and 94% report that technology helps to increase efficiency.
It's essential to change how you think about your business to embrace digital transformation. As an example, begin thinking of yourself as an e-commerce business rather than a brick-and-mortar business. As a result, you'll be able to reach more customers and sell more goods and services.
Focus on your strengths.
It is also important to focus on your strengths as a coping strategy. What do you excel at? How do you differentiate your business from the competition?
As such, your time and energy should be focused on the things you are good at. The result will be a higher level of success and less stress for you.
If you're not sure what your strengths are, consult your team members, customers, and mentors. By knowing your strengths, you can focus on developing them and using them effectively.
Be customer-centric.
Providing a good customer experience is essential in today's competitive market. If a company provides customers with a positive experience, they are more likely to do business with it.
Don't know where to start? It is possible to improve customer experience in many ways.
Making it easy for customers to do business with you is one way to achieve this. Customer service should be excellent and the website and mobile app should be user-friendly.
It is also possible to improve the customer experience by personalizing it. You should tailor your products and services to meet the individual needs of your customers.
McKinsey reports that 71% of consumers expect personalization from companies. Additionally, 80% of consumers prefer to buy from companies that offer personalized experiences. It has also been noted that 78% of consumers are more likely to recommend brands that personalize their experience and make repeat purchases.
To create personalized experiences, you can collect data on customer behavior and preferences, and use it to provide recommendations to the customer.
Build a strong team.
The most important asset you have is your team. Why? If your team isn't strong, it will be difficult for your business to succeed.
In order to build a strong team, there are many things that you can do. First — you'll want to hire the right people. Your ideal candidate should be talented, motivated, and a good fit for your company culture.
Another way to build a strong team? Invest in your employees. For starters, make sure they have training and development opportunities — and remember to be interested in them as individual people.
And, foster a workplace that values its employees and makes them feel respected. According to a national survey, 58% of workers are motivated mostly by respect at work. In addition, 52.5% of employees want their managers to give them more recognition. Also, support from recognition is considered most important by 37% of employees.
Be data-driven.
Today, making data-driven decisions is more important than ever. Understanding your market, your competitors, and your customers can be made easier with data. Furthermore, it can be used to track your progress and identify potential areas for improvement.
Analyzing and collecting data can be done in several ways. The most common ways to analyze your customers are through customer surveys, website analytics, and social media analytics. Alternatively, you can use your own CRM or ERP system.
Analyzing data after it has been collected will help you identify trends and patterns. As a result, you will be able to make better business decisions.
Agility and adaptability are key.
Business needs to be able to adapt and change in a constantly changing world. To do this, one must be agile and able to respond rapidly to new challenges and opportunities.
In order to be more adaptable, it is important to have a clear vision for your business. If you do this, you will be able to stay focused on your goals regardless of what happens.
It is also important to have a team of people who are comfortable with change in order to be more adaptable. Seek out people with a willingness to experiment and be open to new ideas.
Embrace innovation.
A company's ability to stay competitive depends on its ability to innovate. Developing new products and services as well as finding new business methods are all forms of innovation.
You can foster innovation in your business in a variety of ways. The first step is to create a culture of innovation. By encouraging employees to experiment and come up with new ideas, we are encouraging them to come up with new ideas. Investing in new ideas, even if they don't work, is also a good idea.
Partnering with other businesses is another way to foster innovation. By doing this, you will have access to new technologies, ideas, and markets.
Invest in cybersecurity.
Businesses of all sizes should be concerned about cybersecurity. After all, according to cybersecurity statistics, there are approximately 2,200 cyber attacks per day, with a cyber attack occurring every 39 seconds. Even so, only 14% of small businesses are prepared for defense.
Investing in cybersecurity solutions and implementing cybersecurity best practices are necessary for businesses to protect their data and their customer's data. For example, in addition to automating customer service and data entry, AI and machine learning can detect fraud.
Seek help when you need it.
Whenever you need help, don't be afraid to ask. To cope with challenges, businesses have access to several resources.
Get in touch with your mentor, accountant, or lawyer. Providing you with advice and support is one of their responsibilities.
Alternatively, you can join a business support group or network. Connecting with other business owners and learning from them is a great way to grow your business.
Take care of yourself.
The importance of taking care of oneself, both physically and mentally, cannot be overstated. It is difficult to perform well when you are overworked and stressed.
Self-care can take many forms. Sleeping enough is one way to maintain good health. Besides eating a healthy diet, you should also exercise regularly.
Another way to take care of yourself? Identify healthy ways to cope with stress. Mediation, yoga, and spending time outdoors are all examples of things you can do to achieve this.
Conclusion
In today's business world, changes are constant, making it difficult to stay current. Nevertheless, you can successfully cope with change by following the strategies above.
FAQs
What are some new strategies for coping in business?
A few new ways to cope in business are listed below:
Focus on digital transformation. Businesses that haven't yet embraced digital transformation are at a disadvantage. To improve efficiency and productivity, we must invest in new technologies, such as cloud computing, data analytics, and artificial intelligence.
Build a resilient workforce. It was also evident from the pandemic how important it is to have a workforce that is adaptable and resilient. In order to accomplish this, the company must invest in employee training and development, as well as create a culture of continuous learning and innovation.
Diversify your revenue streams. It is important to diversify your revenue streams to avoid putting all your eggs in one basket. Partnering with other businesses, entering new markets, or offering new products will help you achieve this goal.
Focus on customer experience. In a competitive marketplace, it's essential to focus on delivering great customer service. Your customers want you to listen to them, understand their needs, and fulfill their expectations.
How can businesses adapt to the changing landscape?
Being agile and adaptable can help businesses adapt to the changing landscape. In other words, this means being flexible when it comes to your business model, products, or services. Additionally, it means being able to respond quickly to new market opportunities.
To adapt to the changing landscape, here are some specific tips:
Monitor trends and developments. Make sure you are up-to-date on industry trends and business developments. Your chances of identifying opportunities and threats will increase if you do this early on.
Be customer-centric. When making decisions, always consider your customers. What are their needs? What do they want? Keeping your customers in mind can ensure that you are meeting their needs and staying competitive.
Experiment and innovate. You shouldn't be afraid to try new things and experiment. Keeping ahead of the curve and identifying new opportunities requires this kind of attention.
Be adaptable and agile. Adapt your business model, products, and services according to the needs of the market. By doing this, you will be able to stay competitive and adapt to changes in the market.
What can businesses do to cope with uncertainty?
There is always uncertainty in business. Even though it is impossible to completely eliminate it, there are ways to cope with it.
To cope with uncertainty, follow these tips. Keep in mind that management as well as the teams feel uncertainty:
Have a plan. Planning ahead can help you feel more in control and prepared for anything you may face. Have a plan for how you will deal with whatever issues come up — and they will come up. You know the drill — breathe deeply, don't respond in a heated moment, take a quick walk, etc. Have something in mind and practice the action. In addition to short- and long-term goals, your plan should include strategies for overcoming hurdles.
Be flexible. Don't be afraid to adjust your plans as necessary. Adaptability is essential since things don't always go as planned.
Stay positive. Remain positive, and you will be more likely to overcome challenges and achieve your goals.
How can businesses support their employees during uncertain times?
During uncertain times, businesses should support their employees. It is more likely that employees will be engaged and productive if they feel supported.
During uncertain times, here are some tips for supporting employees:
Communicate regularly. Communicate with your employees about both good and bad news in your business. As a result, they will feel less anxious and more in control.
Be transparent. Describe the challenges your business faces and how you are addressing them to your employees.
Offer support and resources. Make sure your employees have the resources and support they need to perform their jobs effectively. Opportunities for training and development, flexible work arrangements, and mental health support could be included.
Image Credit: Karolina Grabowska; Pexels; Thank you!