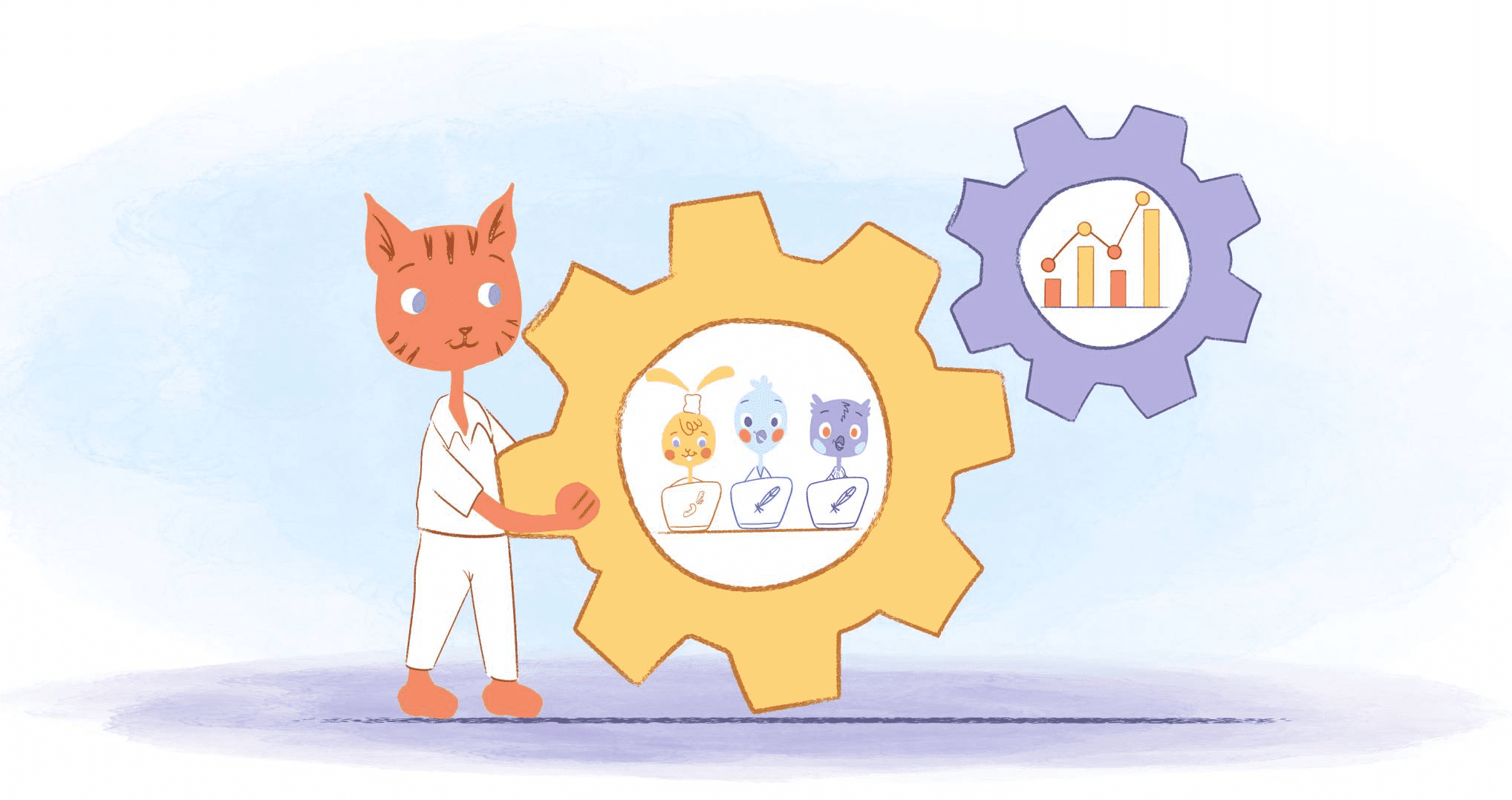 According to the report, "The State of the Remote Job Marketplace" from FlexJobs, 3.9 million Americans — or 2.9 percent of the total US workforce — now work from home at least half the time. FlexJobs is also predicting that one-third of employees will work remotely within the next decade. But, not everyone is built for remote work; find people who are.
Technology made the freelancing and remote employee possible. The arrangement is beneficial for both employees and employers.
Those with flexible work options are more productive and healthier both mentally and physically. Additionally, remote work reduces employee turnover, saves businesses an average of $10,000 per year in real estate costs (employees save around $5,240 in expenses), and it's more eco-friendly.
At my company Calendar, most of my team works remotely. While we've all enjoyed the benefits listed above, I've also noticed that I have access to a deeper talent pool, while my team enjoys a healthier work-life balance.
While there are still challenges — it's not the easiest of tasks to manage a remote team — having a remote team is an ideal solution for me. But, that's also because I surrounded myself with a team that is cut out for remote work.
How can you tell if a potential employee can handle working virtually? Here's how you can find out.
Look in the right places.
There are hundreds of websites and job boards where you can find remote workers. But, not all job boards are equal.
For example, Fiverr is a great place if you're on a tight budget and need work as a voiceover for your podcast. But, if you need a developer or social media manager, you need to look at more quality websites. These sites typically only showcase talented workers who have unique skills.
I would suggest trying out UpWork, WeWorkRemotely, Toptal, and Flexjobs to start your search.
Don't forget to tap into your network. I've found some of my best team members just by asking for referrals from people that I trust.
Create job posts that attract quality, remote workers.
Let's say that you want to post a job opening on a site like Toptal. You want to compose a job posting that not only excites potential candidates but also separates the top remote workers from the rest.
For example, I've seen new businesses looking for freelance writers on a site like Freelancer.com. They simply want to get lots of content on their new website. Because they don't have a ton of money, they'll hire writers who aren't the greatest because they don't charge much money per hour. If they were looking for full-time content writers, this definitely wouldn't fly.
So when creating your job post make sure that you clearly state how much the worker will be paid, what your expectations are, and the minimum requirements and qualifications you want.
Also don't forget to include links to your website, articles that mention your business, and any other relevant information about your company, such as what you do and who the founders are. This is a simple way to prove that you're a legit business only looking for the best-of-the-best.
Screen your remote worker candidates.
Now that you've got some applicant showing interest in joining your business, it's time to screen the potential employees. This not only ensures that you hire people who can successfully work remotely, but it also guarantees that you'll find people who will fit in with your company's culture.
Consider the characteristics you want in an employee. For remote workers, keep a lookout for those who are self-motivated, disciplined, highly responsive, and possess strong communication skills. It also doesn't hurt that they have previous experience working remotely.
Use several different interview methods. When I interview potential employees I start with an email and then schedule a brief 10-minute call on Skype or Zoom. The email is testing their responsiveness and written communication skills, while the Skype call gives me a better understanding of their personality.
Ask the right questions. This will provide you with the right information you need to determine if the candidate can work virtually. Skillcrush has a list of 18 questions you should ask during a remote job interview, such as "How do you schedule your day?" "How do you prioritize tasks?" and  "How do you use technology throughout the day?"
Check out their social profiles. LinkedIn is a great resource to learn more about the candidate's past work experience or identify references. Facebook, Twitter, and Instagram provide insights into the individual's personality.
Assign a task. As someone who has freelanced previously, you never want to work for free. However, if someone is applying for a top-notch gig, they won't mind a little homework since they understand that this showcases their skills, as well as proves that they can meet a deadline and work independently.
Review samples and references.
Even if you've assigned a little task for a potential employee to complete, you still want to look over samples of their work — which could simply be a link to their online portfolio. This way you can be certain that their specific work will meet the needs of your business. You should always ask for a couple of samples when they apply for a job.
On top of samples, ask for at least two references. You can then ask these references if the person was able to meet deadlines, understand directions, and submit high-quality work. You could also inquire about their communication skills and if they were willing to attend virtual meetings.
If you're nervous don't make a full-time commitment.
If you're still on the fence about hiring remote employees, you can always hire someone to complete a one-off task. It's perfectly acceptable on services like UpWork to do this. I would say freelancers and other virtual employees wouldn't be opposed to this either since it gives everyone a chance to see how the assignment goes before committing to a long-term relationship.
Remember, you're looking for someone who isn't only skilled, but who can also meet a deadline, work independently, and gels with the culture of your business. For the remote worker, they want to be sure that they can work with someone they get along with as well.