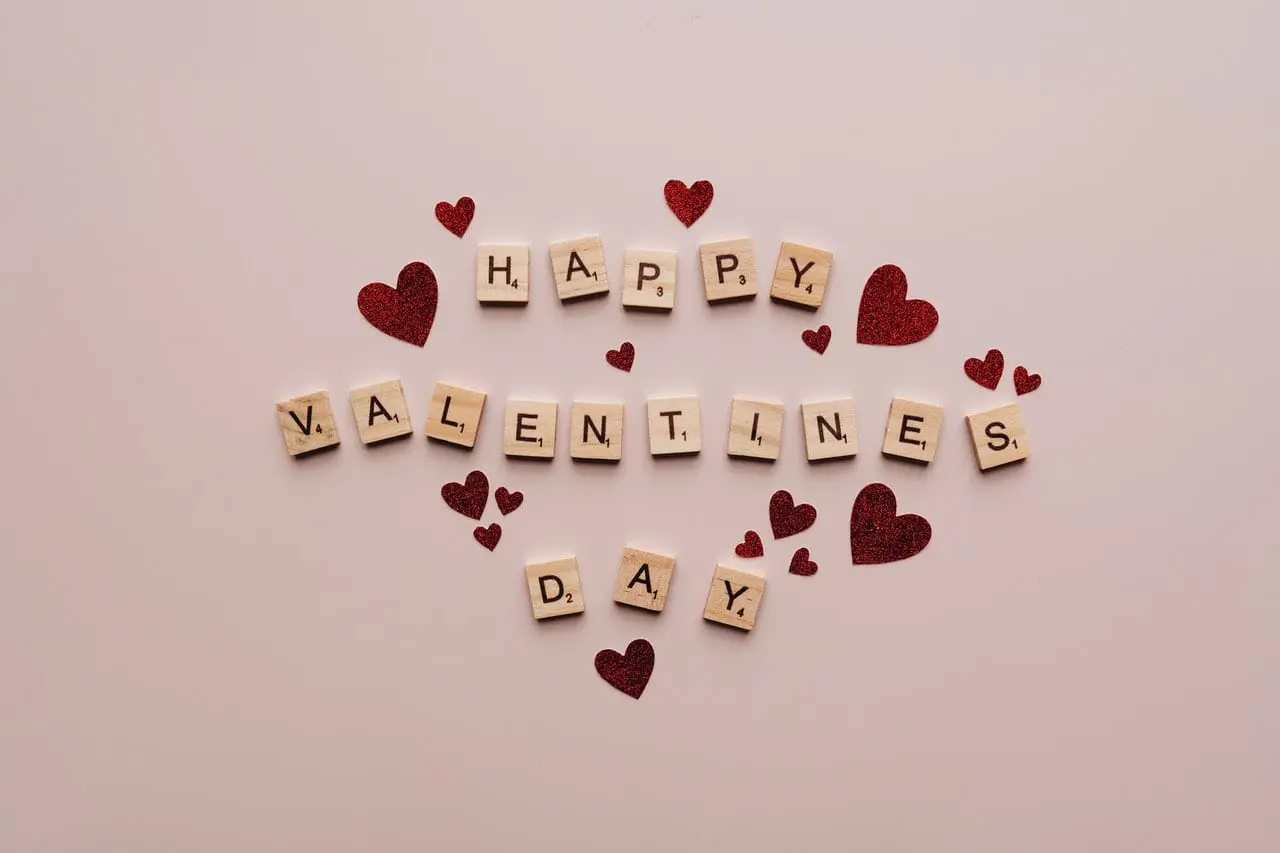 Valentine's Day is approaching fast — and with it comes another opportunity to express your love to those closest to you. Instead of buying a card from just any ole store — have a special one made. Ask around for recommendations for the finest candy you can get anywhere. Or, this year, even this last minute — you may want to come up with a plan that's well thought out.
Whether you're trying to impress your crush or spice things up for your spouse of 20 years, your Calendar will help you orchestrate the best Valentine's Day ever. Here's how: 

Set the Date
Valentine's Day 2021, is this weekend — Woot! Woot! on Sunday. This lovely day bodes well for a lot of planned events as the weekend allows for more flexibility in your schedule. Having Valentine's on the weekend lets you book a special get-away. Book it TODAY!
Once you've got the day locked down, pin down a start and end time for your Valentine's Day or Weekend event. While a surprise or two can make nice additions to the holiday, leaving the time as an unknown can be inconsiderate to your partner or date.
Be sure to let your date know your exact timeframe — on the times you have in mind. Send a Calendar Invite so it's nailed down.
Brainstorm Some Ideas
If you leave all your planning to the last minute, you're going to have a tough time putting together a memorable night. You should be brainstorming ideas right now so you can come up with an idea that will have your date head over heels. If you're struggling to come up with something, maybe this list will help:
Movie night at home or the theater
Dinner for two at a restaurant or picnic style
Walk in the park
Rollerblading/Ice skating
Painting class
Zoo or aquarium visit
Bike ride, either mountain or tandem
Massage or spa day
Head to a hotel for the weekend and include many activities
Any combination of these activities and any others you think of are viable options. Think about what your partner would enjoy the best and that will make the decision easy.
Consider a Double Date
It's not everyone's cup of tea, but a double date can make Valentine's Day just as fun if not more so. You can plan an event with some good friends or have some people tag along if you're a new couple trying to break out of the awkward stage. In the end, it's up to you, but your Calendar will come in handy when coordinating any future group dates.
Just like you would with your date, create an event and share it with all participants. Talk to them beforehand so you can find a time that works for everyone and so they can RSVP. The event will act as a reminder of where you hope to meet up for the evening's activities.
Write Up an Itinerary
Now that you've got the bookends set, it's time to fill up the pages in between. Draft up an itinerary for everything you have planned so you can work out the kinks. Making sure you have enough time for everything you have in mind will make for a smooth evening.
If you only have one thing in mind this will be a cinch, but there are still some logistics to consider. If you have dinner plans, you'll need to plan to make a reservation in advance and make sure you arrive on time. If you plan to catch a movie, write down start times in your online calendar so you don't miss the opening scene.
Get the babysitter set up.
Planning a dinner for two at home? You'll need even more prep if you plan to put together an evening all by yourself. Use your Calendar to give yourself plenty of time to fetch ingredients, set the table, and prepare a delicious meal. Whole Foods always has good, healthy and fun meals — just order a meal, if you are worried. I've grabbed Trader Joe's prepared meals, also, and it was totally great!
Lead Up With Acts of Kindness
Don't save all your love until Valentine's Day alone. Plan some small acts of kindness leading up to the holiday to really show your appreciation to your better half. The commitment of your relationship should dictate to what level you should express affection. A spouse or long-time partner can handle a lot more "love" than someone you're just dating. But Valentine's is about liking and getting to know someone, too.
Want to surprise your significant other at work? Use your shared Calendar to send them flowers at just the right time of day. You can also surprise them with a lunch delivery or Valentine's Day card to set on their desk. They'll be feeling butterflies before Valentine's Day even begins.
Clear Your Calendar
Nothing will ruin the mood faster than a call from work or the fact that you pushed back laundry day and are wearing the same outfit for the third consecutive day. Clear out your Calendar of anything that will get in the way of your romantic day together. Clearing your Calendar will help you to plan your schedule both before and after Valentine's Day. Clearing your Calendar is fun — but Valentine's is, well, funner…
In the next couple of days, you should plan to get as many errands done as possible. Tending to your responsibilities will help you to focus on nothing but your date. Considering this Valentine's Day is on a Sunday, it would be in your best interest to get everything in order for Monday morning so there's no last-minute scrambling before you have to head back to the office. OR — considering February 15th is President's Day — you may already have that day off too.
Hold the Follow Through
Valentine's Day can be your romantic highlight of the year or it can be a springboard for your relationship to progress even further. Plan some follow-up for the day after Valentine's Day to show your partner that you love them even when it's not a holiday.
Your day-after plans don't need to be extravagant. Planning a simple phone call to reminisce on the night before and ask them how their day went is a lovely gesture. A little card saying how much you enjoyed your date or weekend can also go a long way.
Can you feel the love tonight? You will after some proper planning and spending time with the right person. After all, love, like, and fun — is what makes the world go 'round.
Image Credit: alleksana; pexels