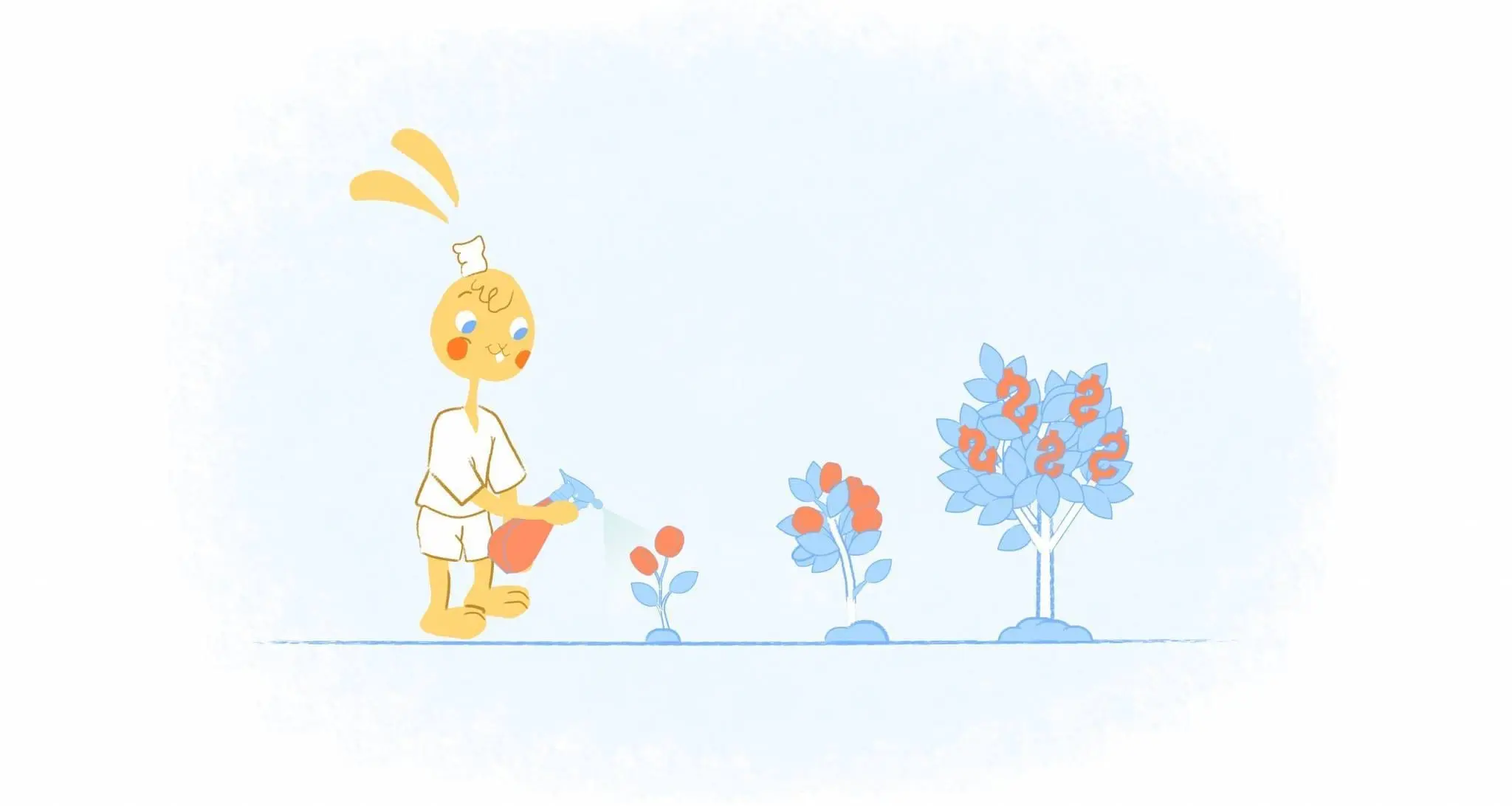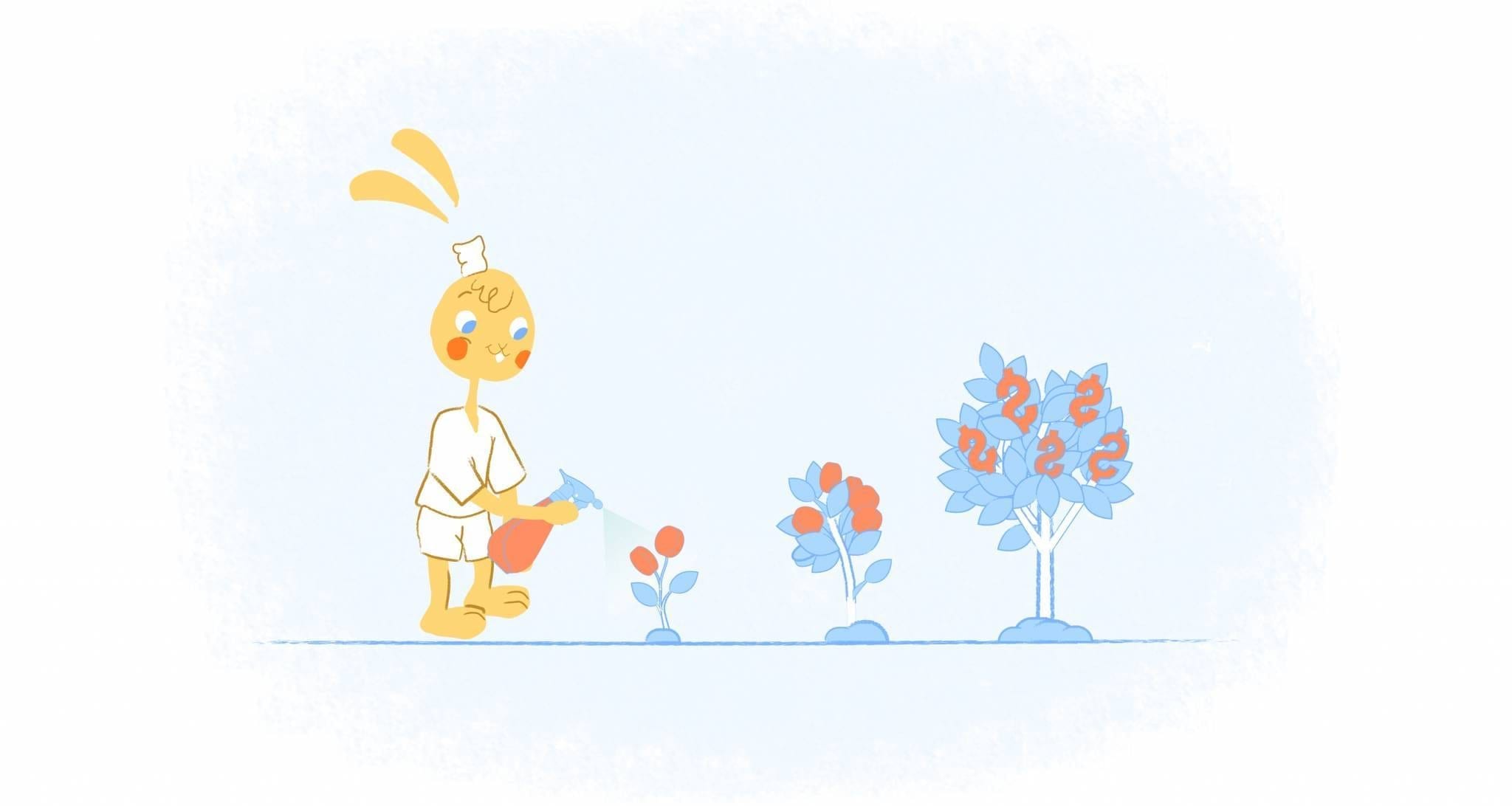 Out of all of the role models and mentors I've had throughout my life, no one has had a bigger impact than my grandfather. He was honest and warm without passing judgment. And, whenever you needed someone to talk to, he listened actively and offered timeless advice.
His kindness was what made him so beloved within our family and community. It was also why his employees always said he was their favorite boss. And it's why I miss him every single day.
While I've tried my best to follow in his footsteps, I'm nowhere close to being the person he was. But, it took the COVID-19 pandemic for me to make kindness a priority.
In my opinion, this is something that leaders often neglect. We often believe that we need to be cutthroat to thrive. However, that couldn't be further from the truth.
Why kindness matters?
To be fair, kindness isn't always easy. It means potentially exposing yourself to vulnerability. However, being kind will pay dividends in all facets of your life.
In particular, being kind is one of the most effective ways to lead. If you think that's not the case, I have five reasons that will hopefully change your mind.
It keeps you and your team healthy and happy.
If there ever was a time for you to focus on these two areas, it's been in the turbulent year of 2020. And, as I'm sure that you've guessed, kindness can help improve both by:
Produces oxytocin. It's been found that just witnessing acts of kindness produces the "love hormone." As a consequence, this lowers blood pressure, improves heart health, and increases self-esteem.
Boosts immunity and stimulates the production of serotonin. Research shows that even just thinking about kindness will make us happier. It can also make us feel calm and heal wounds.
Helps us live longer. "People who volunteer tend to experience fewer aches and pains," Christine Carter wrote in "Raising Happiness; In Pursuit of Joyful Kids and Happier Parents." "Giving back also "protects overall health twice as much as aspirin protects against heart disease." It also encourages "physical health, exercise, gender, habits like smoking, marital status and many more," adds Carter. "This is a stronger effect than exercising four times a week or going to church."
Boosts energy and productivity.
"About half of participants in one study reported that they feel stronger and more energetic after helping others," notes Carter. Moreover, "many also reported feeling calmer and less depressed, with increased feelings of self-worth."
Additionally, because kindness makes us happier, it will also encourage us to be more productive. According to a study by Warwick University, this makes people around 12% more productive.
"Companies like Google have invested more in employee support, and employee satisfaction has risen as a result," said Professor Andrew Oswald from the University of Warwick. "For Google, it rose by 37%; they know what they are talking about. Under scientifically controlled conditions, making workers happier really pays off."
"The driving force seems to be that happier workers use the time they have more effectively," added Dr. Oswald. It even increases "the pace at which they can work without sacrificing quality."
Compassion earns status points and builds trust.
Three experimental studies conducted for the Personality and Psychology Bulletin discovered that those who appear more altruistic placed higher in social status. To put that more simply, nice guys don't finish last. They finish first.
What's more, a study conducted by Amy Cuddy of the Harvard Business School revealed that employees preferred to be lead by warm and competent people. As a result, this built trust.
Positive attitudes are contagious.
The University of Michigan and Georgia State University found that a friendly and positive work atmosphere develops stronger relationships at work. Not only does this increase productivity, but it also improved areas like customer service.
When others are put first, organizations thrive.
Finally, people-centric companies have happier employees. Furthermore, they make fewer mistakes, are less absent, and are more satisfied. And, when your team is engaged, they're more likely to recommend the organization to others.
How can you lead with kindness?
Here comes the hard part. How can you effectively be a kind leader? And, more importantly, how can you build a culture of kindness?
Well, here are seven ways that you can achieve both.
1. Maintain the well-being, health, and safety of you and your team.
While this may initially seem selfish, the only way you're going to accomplish this is by taking care of yourself. Remember, if you can't take care of yourself, then how can you support others. Moreover, this sets an example for your team to follow.
Find ways to de-stress during this crisis and recharge by doing things that you enjoy. Schedule breaks throughout the day. And engage in healthy habits like physical activity, getting enough sleep, and eating a nutritious diet.
Most importantly, if you need to take the day off, go for it. And, don't hesitate to reach out for help. Talk to your spouse, best friend, or mental health professional when you need to.
Next, support your team's mental health by providing comfort and monitoring for signs of distress, such as poor performance. Also, constantly ask how they're doing. And making yourself more available.
You may also want to provide access to counselors or apps like Calm or Headspace. Additionally, allow for more flexible schedules. And set boundaries for on-and-off hours.
And help them stay physically healthy. You could have more walking meetings, launch a fitness challenge, or provide gym memberships. And, right now, stay on top of CDC guidelines.
2. No one likes a know-it-all.
Volkswagen CEO Herbert Diess had a virtual conversation with Microsoft CEO Satya Nadella. The reason? To seek advice on how to repair his company's broken organizational culture.
One of the key takeaways was when Nadella recalled a situation in the 90s after Microsoft became the world's most valuable company.
"People would walk around our campus thinking we are God's gift to mankind," reflected Nadella. "And, unfortunately, whether it's in ancient Greece or modern Silicon Valley, there's only one thing that has brought companies, societies, civilizations down, which is hubris."
"We needed to become what I describe as 'learn-it-alls,' versus 'know-it-alls," he said.
"We needed to go from being the 'know-it-alls' to 'learn-it-alls,'" says Nadella. "So we're making that case for every day. How do we listen to customers? How do we come together as a company?"
There's a lot of great stuff to unpack there. For starters, the importance of being a great listener. But also why your organization should have a thirst for knowledge.
3. Don't coddle your team.
Just because you're comforting your team doesn't mean that you should coddle them. For example, when you assign them a new project by flexible with the deadline. But don't lower your expectations.
That may sound counterproductive. But, employees who feel challenged are actually more engaged and motivated. And, as a result, they're happier at work.
4. Think like a gardener.
If you've ever had a garden, then know that "every plant and flower thrives under different conditions," says Marie Forleo. "Petunias, for instance, love full sun." Without it, don't expect "the extraordinary blooms that it's capable of producing. Impatiens, on the other hand, love the shade" and will fry and die with too much sunlight.
"Just like flowers need the right condition to survive and thrive, so do you," adds Marie. "You've gotta realize that you're only as good as the people you surround yourself with, and it is vital that you put yourself in the right ecosystem, one that gives you the chance to really flex your strengths."
When you put "yourself in the right conditions, you will blossom," Marie states. "Put yourself in the wrong conditions, however, like with a bunch of cynics, and you will wither and die."
5. Freshen up your meeting.
For most of us, meetings are a drag. I'm also sure that you're exhausted from all of those Zoom meetings you've had this year. The good news is that you can spruce up your meetings by:
Start each meeting with a sizzle, like telling a funny story or acknowledging the achievements of specific team members.
Plan themed days like a virtual lunch or bringing your pet to work.
Conduct weekly check-ins.
Follow meeting etiquette, like sticking to the agenda and not speaking over others.
Use silence for brainstorming.
Organize team-building activities.
Embrace the unexpected by asking questions or taking them on a virtual field trip.
Be respectful of everyone's team. Examples would be starting on time and not planning meetings when your team is homeschooling their children.
Conclude the meeting on a high note, like thanking them for attending,
6. Lend a helping hand.
Suppose you see a team member falling behind, roll-up your sleeves and ask what you can do to help. It may be something as simple as delegating less important tasks for them. In turn, they can focus on the most important parts.
Another suggestion would be asking how you can give back. For instance, you could plan a volunteer day or raise money for a non-profit. And, because so many small businesses are struggling, support them as much as possible, like ordering lunch once a week from your team's favorite restaurant.
7. Practice random acts of kindness.
Finally, get into the habit of practicing random acts of kindness. It could be something as small as sending a handwritten thank you note or smile. Or, it could be something a little more elaborate, like sending them a standing desk or giving them extra vacation days.