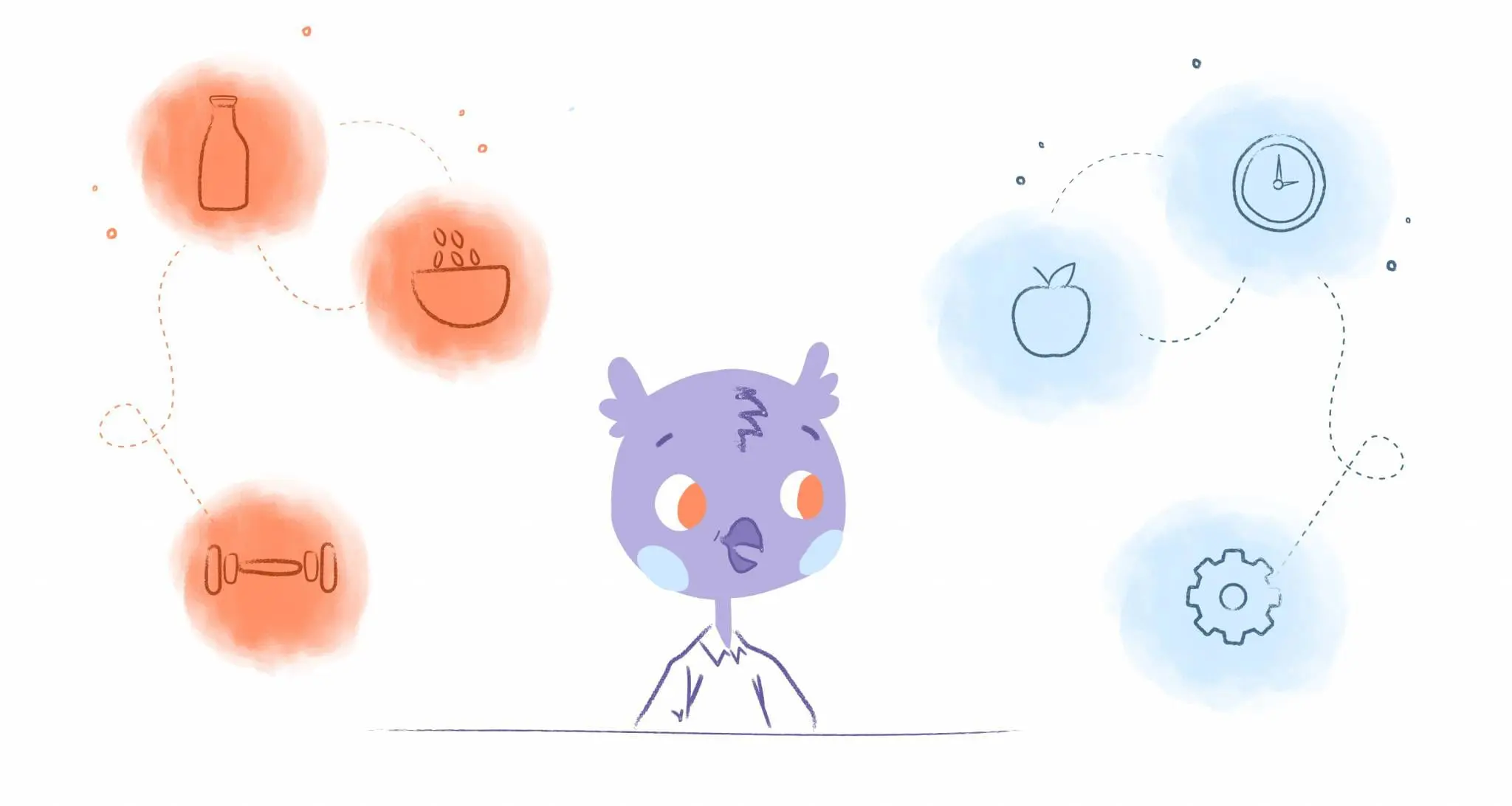 I've always been an advocate for prioritizing mental health. Given the events of 2020 and the ongoing pandemic, most people are realizing just how important mental health and stability can be. According to Berkley, an overwhelming number of people are anxious, depressed, and traumatized. As of April 2020, more than 14% of Americans were experiencing serious psychological distress (more than triple the rate in 2018). Many of the strategies that are important in ensuring society's collective physical health can in turn be very damaging to our mental health.
Things like social distancing, working from home, and wearing a mask out in public are all necessary but can make the average person feel even more isolated at times like this. Yet and still, many of us have to continue to get up, go to work, and take care of our families each day. On the flip side, there are still some crucial things you can do to put your mental health first while also keeping up with your calendar of daily responsibilities. Here are 5 of my favorite ways to put your mental health first and easily fit it into your calendar.
Limit Social Media Usage and Screen Time
Social media can be a great tool to help you connect with friends and family or market your business, but it also has a dark side. This past year especially, social media has added to people's stress and anxiety. I've noticed that when I browse on social media it not only wastes my time but often fills me with negative emotions like fear, anxiety, overwhelm, or jealousy.
I decided to delete some social apps on my phone and limit my time on those platforms in general and instead, and it's done wonders for my mental health. Instead of witnessing several political arguments on my feed, I've learned to rest knowing that worrying about things that are out of my control is not the best use of my time and energy.
If you find that you're spending too much time on social media, I challenge you to do a social cleanse and either delete the apps from your phone or go without social media for a week. See how you feel and determine healthy levels of social media interaction for your personal use.
Step Outside For 20 Minutes Per Day
How often do you feel stressed and overwhelmed when you're outside walking around, exploring nature, or relaxing on your porch? Odds are, you probably feel the bulk of your stress when you're inside working at your computer, running after kids, or scrambling to put a meal on the table.
One easy way to put your mental health first is to get outside for at least 20 minutes per day. This could involve walking your dog or running a few miles. Sometimes you may not always hit 20 minutes, but simply stepping outside for a moment can really help improve your mood and stress levels.
Harvard Health cited research suggesting that spending time outdoors and getting back in nature specifically can help improve your mood and even give off a soothing effect.
Meet With a Therapist Online
Just like you need to see a doctor for your physical health, you may want to meet with a therapist for your mental health. Therapy is a wonderful way to better understand yourself and your past along as you develop healthy ways to cope with stress, anxiety, and negative situations.
I started meeting with a therapist recently and it's been very flexible since we have calls on Zoom and I can meet weekly or twice a month if my schedule is busy. I can easily spend several hours watching TV per week so it wasn't hard to schedule an hour call with my therapist. It's been very helpful and thanks to the internet, there are other ways to talk to licensed therapists online. You can use sites like TalkSpace to text and chat with licensed mental health professionals during the week.
Minimize Isolation
In very isolating times, you can still do what you can to minimize isolation and add more personal interaction back into your lifestyle. It all depends on your comfort level, but you can start at home by purposing to video chat with friends and family over calling and texting. You can attend virtual events and happy hours or even join an online exercise class.
Personally, I like going to my local gym to walk on the track and exercise with a mask on. I don't really talk to anyone, but just being around others does wonders for my mood and mental health. Again, what you choose to do is totally up to you.
Spend Free Time on Meaningful Activities
Scheduling time to spend on meaningful activities can be another way to put your mental health first. I recently saw a quote that said millennials have ruined hobbies because they focus on turning everything into a side hustle. I partially agreed with this statement because I often naturally think about ways I could monetize some of my skills and hobbies.
It's understandable that earning more income is paramount for people now as the cost living seems to climb but wages stay stagnant. Still, I think we all could benefit from having a hobby that has nothing to do with earning money but everything to do with improving our mental health. Some of the things I like to do just for fun include playing the drums in my garage, using my adult coloring book, and learning about foreign history.
I love watching historical documentaries and shows about medieval Europe and I'm reading a book right now about England in the 12th century. To keep up with hobbies I often put them on the calendar. Monday nights are reserved for coloring and refreshments at my kitchen table instead of binge-watching TV on the couch. I also meet weekly with a drum instructor via Zoom for 30 minutes to improve my skills with the instrument.
Making It a Routine
Ultimately, if you want to put your mental health first, you need to create a daily routine that allows you to do so. Whether you're scheduling time for hobbies, therapy appointments, or morning meditation, take the time to plan your schedule and honor the commitments you make to yourself.
If you wouldn't cancel a meeting for work, don't cancel an activity on your calendar that will contribute to your mental health. Many of the things I mentioned here won't take long to accomplish at all and the payoff is well worth it.