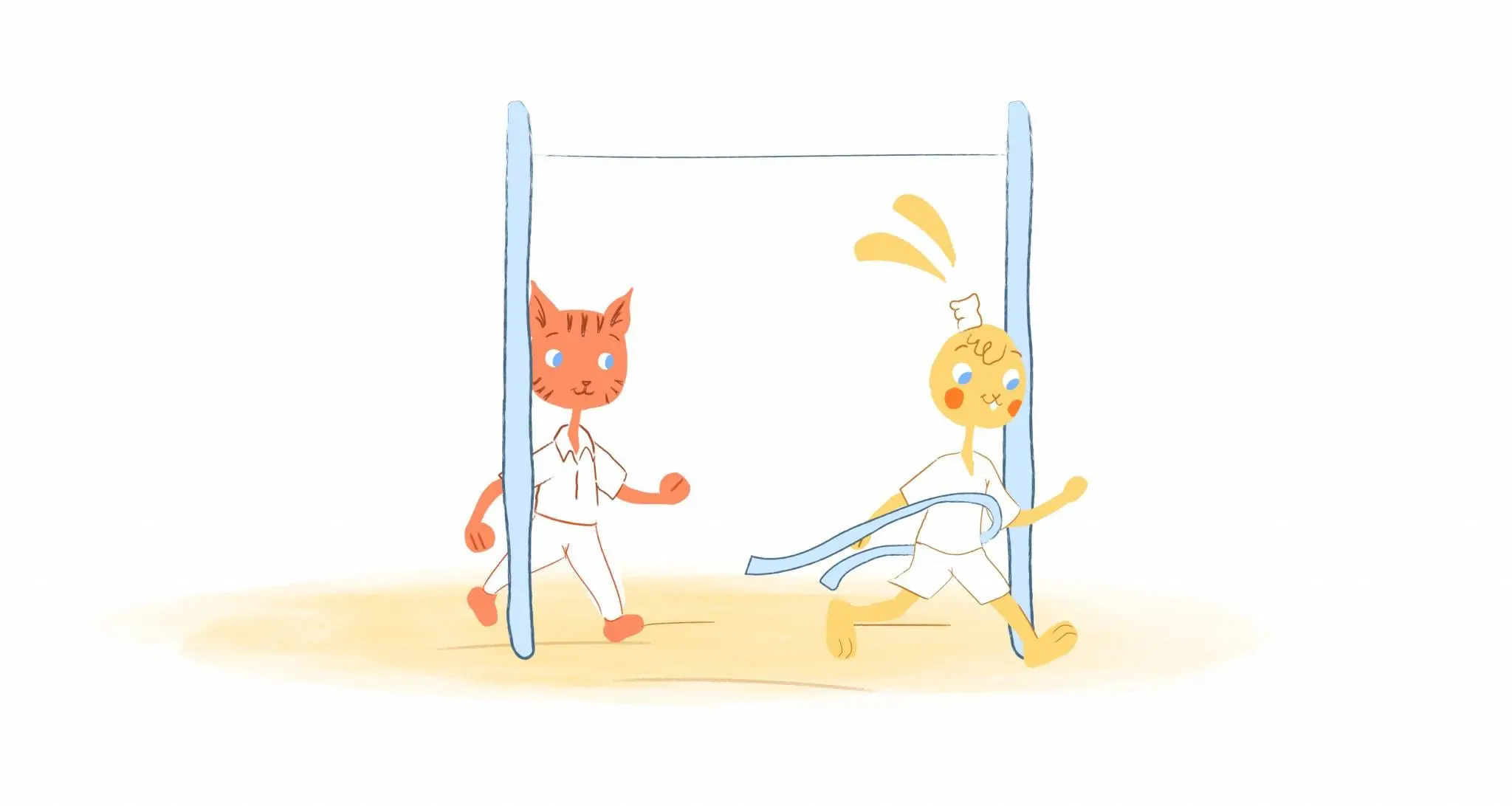 Has anyone ever been excited about attending a sales meeting? Probably very few. Now try convincing your sales team to get pumped about an upcoming meeting during a pandemic. Talk about being stuck between a rock and a hard place.
Thankfully, you can use the following hacks to ensure that your meetings will be fruitful and worth their time. And, they may actually have a little fun and look forward to these events during this strange and stressful time.
Sales Meetings 101
It's a stressful and uncertain time right now. The last thing that you want to is to pile on even more stress onto your team member's shoulders. That's why you need to do a little planning and preparation in advance before scheduling a meeting.
If you don't think that meetings have been stressing your team out, think again. Between getting pulled away from their work, the fear of public speaking, and experiencing technology problems (this accounts for 90% of meeting stress), it's easy to understand why so many people dread meetings.
To relieve this stress, you need to make sure that all meetings aren't just necessary — but also productive. You will assure a session is productive by:
Setting a single goal or objective for the meeting.
Designating a meeting leader, time, date, and location.
Setting a time limit and keeping it short — preferably around 30-minutes.
Inviting the right amount of people — ideally around seven attendees.
Addressing tech issues before the meeting.
Does this preparation seem like a tall glass to fill? Your preparation is not only possible but beneficial if your meeting contains the four elements of a successful meeting.
Use a standardized agenda.
An agenda lets participants know exactly what to expect. It's the foundation of any productive meetings as it contains the following components:
A header that identifies who's calling the meeting, assembling the body, type of meeting, date and time, start and end time, and location.
Key objective that answers two crucial questions. Why are we meeting? And, what do we hope to accomplish?
The topics that will be discussed — limit this to 5. If you want to get your team more involved, ask for their input on what they want to be covered. Milestones, pipeline updates, obstacles, monthly targets, noteworthy insights, and what your competitors are doing are solid topic ideas.
The meeting work plan. Also called the agenda body, this is everything that will be discussed and in what order. Always start with your most time-sensitive or urgent matters.
Allocate the right amount of time to each topic.
At the conclusion, make sure you follow-up with the attendees by distributing minutes and assigning responsibilities.
The agenda should always be sent to invitees a day or two in advance so that they have time to prepare.
Provide value.
You want your team to walk away with valuable information that they can use to close more deals. Examples would be training, customer feedback, or the latest news or trends influencing your business.
Team participation.
Don't bore your team. Keep them engaged by adding some interactivity to it. Ideas would be answering questions, playing games, or breaking your team into groups and having them answer questions.
Also, include use data visualization. It's more efficient, allows everyone to focus on what's important, and helps attendees make faster decisions.
Be consistent.
More then ever, we're striving for normalcy. And, routines and rituals can provide that since they give us certainty. Think of rituals as actions with meaning or emotion attached to them," Tonya Dalton, a productivity expert, told Healthline. "Rituals keep our day moving along but are infused with joy, pleasure, or positive emotion."
What does this have to do with meetings? Well, if they're recurring, then make sure that they take place on the same day and time.
Super-special bonus element: Make your virtual meetings rock!
As of this writing, you have no other choice but for the location of your sales meeting to be remote. So, pass along the following tips so that your virtual meeting will be productive and professional.
Work from a quiet, carpeted room.
Use a neutral background and have good lighting. But, if it's within reason, encourage attendees to have some fun and change their backgrounds digitally.
Have the meeting on a laptop and not your phone.
Test the technology before the meeting, as well as your mic and camera.
Raise your webcam to eye-level.
"Make the conference application as small as possible and position it adjacent to your computer's camera," suggests Joseph Liu on Forbes.
Always dress like you're in a real, professional meeting.
Turn off all notifications during the meeting.
Look at your camera, not screen, when talking, and mute the mic when you're not.
Avoid multitasking.
Learn videoconferencing tricks, such as these six tips about Zoom that Calendar Co-Founder shared on Entrepreneur. If you use Teams, here are 25 gems over at Medium.
Shake Up Your Sales Meetings
Even though you want to give your team consistency, you also don't want them to get into a rut. That's why you should occasionally switch things up. It will keep your team engaged, motivated, and will give them something to look forward to.
If you need some creative ideas, Salesforce has the following 6 suggestions:
Pump up the volume. "Ask a different team member before each meeting to share a track that gets them particularly motivated or energized before they begin their first outreach to customers in the day."
In the news. Open the meeting "with a brief overview of the trends or stories that stand out, and discuss what they might mean for what the sales team needs to do in terms of approaching customers and prospects."
We shall overcome. Your meeting is the perfect time to provide your reps with strategies and tactics. Or, "even additional information they can use to persuade customers to think differently about whatever's stopping them from making a purchase."
Sell me this pen. Close your meeting with a fun role-playing exercise where team members must pitch for something like, well, a pen.
Here's what I noticed. When recognizing your reps, outstanding work "be specific about the behaviors and actions that demonstrate a real effort to provide value to customers or the organization."
Need some other ideas? Well, you could have a meeting with colleagues from departments or experts to expand your rep's knowledge and skillset.
Another idea would be to have goal-setting sessions. And, you can never go wrong with meetings helping your team overcome roadblocks, reviewing metrics, sharing prospect feedback, and sharing company information.
Because the word "meeting" is often associated with negativity, you could even call these events by a different name. Examples could be:
Calling your recurring meetings "team cadence," "daily huddle," or "weekly meetup."
Instead of a status update, try "progress check."
A one-on-one could be referred to as a "coaching session."
You could use a "brainstorming session" when generating ideas.
For problem-solving, try "root-cause resolution."
Training meetings could be titled "skills certification."
When making an announcement, use "press briefing."
Use Sales Meetings to Boost Morale and Motivation
"Psychological experiments have shown that the way a meeting starts, sets the tone for the whole meeting," says Alexandar Kjerulf, aka the Chief Happiness Officer. "Start the meeting with complaints, problems, and mutual blame, and that's what you'll get."
However, if the meeting has a more positive vibe, they will be more engaging and fun. That's why Kjerulf suggests that you kick-off each meeting by asking participants "to briefly (= less than 30 seconds) share something positive." Examples would be sharing successful sales stories, asking what they're grateful for, or telling an exciting or funny story.
You can also use sales meetings to boost your team's morale by:
Recognizing your team's hard work and dedication and thanking them for all that they do.
Let your team members show off their unique skills and help them enhance their existing skillsets.
Prioritize time with each team member so that you can find out their personality traits. Knowing this allows you to customize meetings and rewards.
Remind them of their purpose. Research from Dr. Valerie Good of Michigan State University shows that purpose is the primary source of motivation in sales. "Instead of focusing on financial payouts for sales personnel to perform better, concentrating on meeting the intrinsic needs of salespeople can lead to better objective performance outcomes."
Always be honest and transparent with them — even if it's not good news.
Harness the Power of AI
"Artificial intelligence, which consists of natural language processing, machine learning, and bots, is still in its early stages," explains Calendar Co-Founder John Hall. "We're already witnessing its influence in areas like scheduling. Take intelligent calendars as an example. By using machine learning, they can "suggest when and where a meeting should occur after reviewing past invites. You can also create a new event just by speaking into your smartphone."
That can be a game-changer right now. Instead of going back-and-forth with the team, who currently are juggling not only their work but also home responsibilities, a smart calendar could determine that 1 p.m. is an ideal time.
We may not be there just yet, "but AI can record meetings and transcribe and email notes after they've concluded," adds Hall. That information could be used for future reference and replace having someone keep minutes. "It can make smart suggestions on the invitees and documents needed" and "automatically assign tasks and meeting roles." AI "may even be able to read the room so it can make suggestions on how to keep specific attendees engaged."