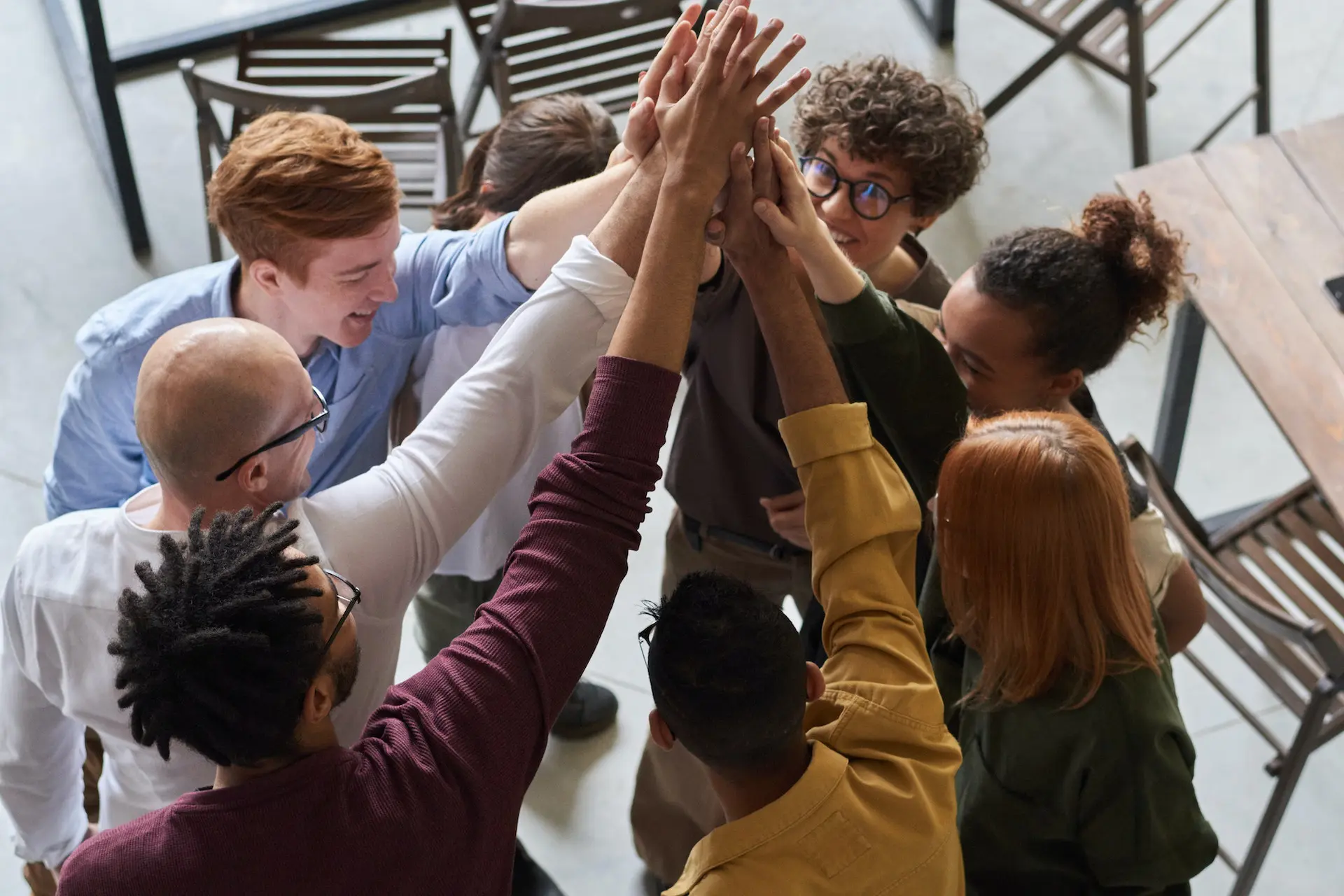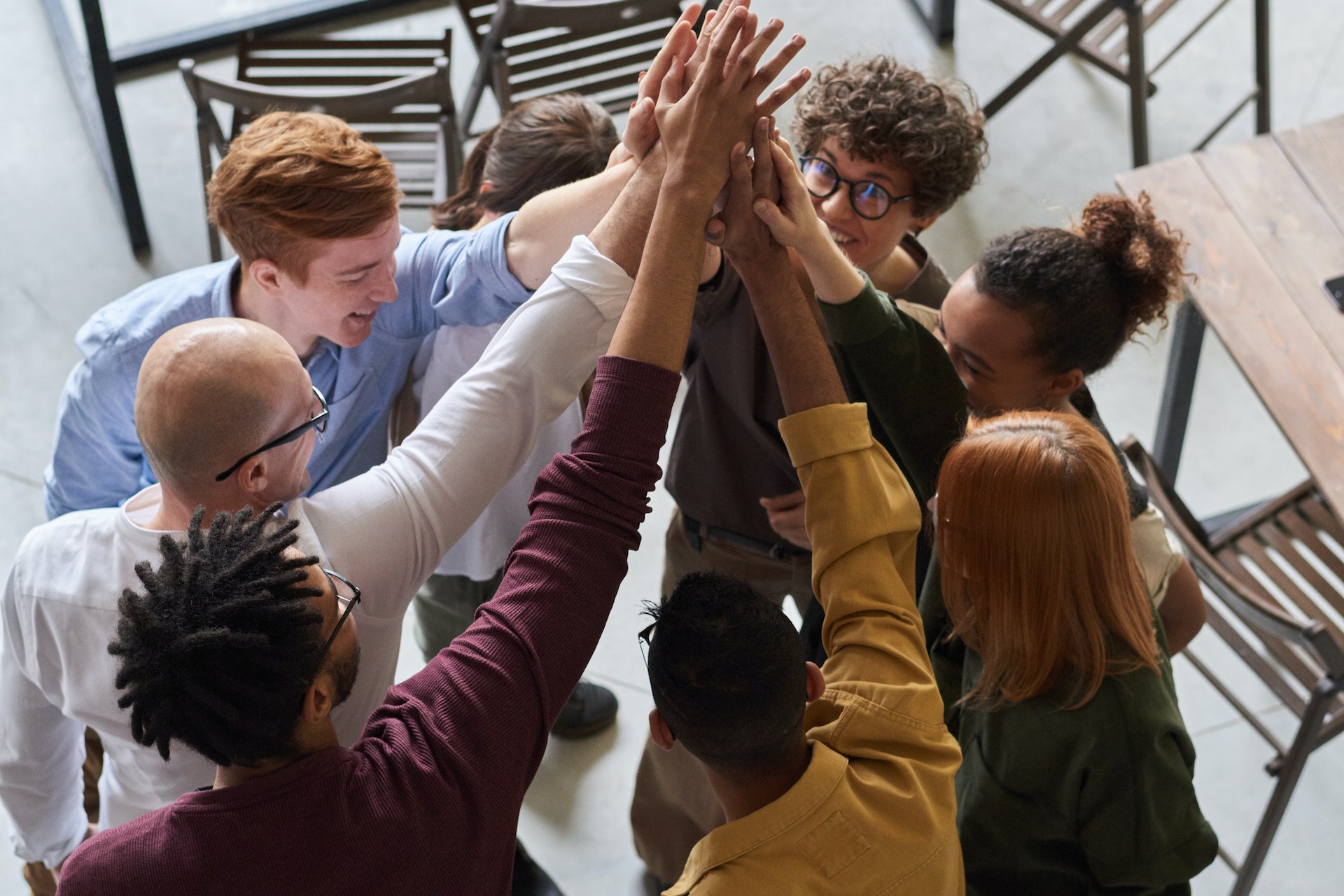 In order to get where they want to go and achieve the next level of success, so many business leaders are letting go of the status quo and redefining themselves. After all, the results you want won't come as a result of grinding away in your role or career.
In reality, business growth is straightforward. Only systems, processes, and numbers make up the business. What makes a business successful is the people who build it. As a result, we will finally understand the true impact of personal growth and development when we realize there are no business problems, only personal problems.
With that in mind, let's take a look at ten ways you can grow your business by growing yourself.
1. Establish a morning routine.
What do you need to do first to grow yourself and your business? Set up a morning routine.
No one-morning routine works perfectly for everyone, nor is there a perfect time to wake up. In reality, every successful and fulfilled person has something they follow first thing in the morning, no matter what time it is. You will be better for yourself, your family, and your business if you take the time to fill your mind, body, and soul before you start your day.
What's the best way to get started?
Find a time that works for you by answering questions like:
Do you usually get up at the same time every day?
Are there any set times for you?
Can you wake up at that time without feeling rushed to get to work or to your other obligations?
From there, commit yourself to waking up at a specific time. Start small, for instance, by getting up as soon as the alarm goes off. Try waking up 15 minutes earlier every day if you get up when you normally do. If you are successful after a couple of weeks, try waking up 15 minutes earlier each week until you have a full morning.
Making a routine begins once you've established a rising time. You could meditate, exercise, or journal. There might be a desire to learn a new language, have time for reading, or explore new interests. Ideally, you want to choose something that fills you up for your morning, whatever it may be.
2. Identify your personal growth goals.
Perhaps you can also assess your strengths and weaknesses during your morning routine. Leading, selling, marketing, reading financial statements, time management, process management, and public speaking are some examples. As the saying goes, "Variety makes life interesting."
In business, you become more energized as you explore new areas and learn more about your existing areas of expertise.
3. Make time to read.
Harry S. Truman said, "Not all readers are leaders, but all leaders are readers." And the former president was 100% right. We gain expertise, multiply our experiences, and develop new ideas by reading. In addition, reading allows you to get to know influential leaders like Steve Jobs.
Whether you want to read an eBook, a traditional book, or even an article, you can do so.
You can also listen to podcasts if you don't have time to read. You can watch or listen to podcasts on just about every topic imaginable. What's more, podcasts are free to listen to.
4. Work with a coach or mentor.
It goes without saying that hiring a business coach will have the greatest impact on you and your business. The reason? Having a coach or mentor can help you develop management and leadership skills, set and achieve goals, and solve difficult business problems.
You can turn to unpaid mentors and coaches for emotional support, especially when faced with difficult choices.
"A mentor can serve as a sounding board at critical points throughout your career," said Diane Domeyer Kock, senior vice president and managing director of managed creative solutions at Robert Half. "They can provide guidance on career management you may not be able to get from other sources and an insider's perspective on the business, as well as make introductions to key industry contacts."
5. Share your story with the world.
As a Grow with Google coach and the founder of Mary Rabago Productions, Mary Rabago advises entrepreneurs to be authentic and share their "why." The reason? This will help you engage your target audience. After all, for entrepreneurs to feel more connected to their consumers, it is important to share their stories.
"Tu historia tiene poder — your story has power," said Rabago. "People are going to buy your product or your service because of the 'why,' because of your story."
She noted that your marketing content needs to tell your story, which is why it's so important. In other words, share the lessons and messages that only you can share.
Besides helping you connect with your audience, this can also remind you of your purpose and goals.
6. Create a POD.
An environment of growth, learning, and honest feedback is essential for leaders to create a breakthrough, states Judith H. Katz, Executive Vice President of the Kaleel Jamison Consulting Group, Inc. (KJCG). To foster that environment, they developed a process with remarkable results. It's called Pod.
There is no acronym for Pod, Kattx explains. Instead, the word refers to a small group that gathers to support a leader's learning process.
As part of the Pod process, each leader commits to practicing and living two of the 12 Inclusive Behaviors, which is determined through a self-assessment in which the leader identifies where they are and where they want to be in three months. Self-assessment results are shared by leaders so that others know how dedicated they are to their commitments.
A leader creates a Pod by selecting people who will provide feedback over a year on their behavior. At least once every four to six weeks, pods meet. One commonality among Pod members is that all interact with the leader regularly and can provide feedback. Leaders select Pod members based on their backgrounds, functions, and levels.
For the leader to continue striving toward their goals and consistently modeling and living inclusive behaviors, all people need to be willing to provide honest feedback about their behavior, both when things go well and when they need to be improved.
7. Attend the right events.
Attending networking events is an excellent way to meet people who can help your business grow. Also, they're great ways for you to learn new skills and stay on top of industry trends.
Nowadays, you can choose from a variety of events online, which makes them more accessible than ever. Choosing where to invest your time can be overwhelming when so many options are available. But here are some events to consider:
Participate in industry association conferences. Take advantage of the workshops offered by your industry association and attend meetings. During this session, you will gain an understanding of what it takes to succeed in your industry.
Attend workshops and seminars in your area. Meetup groups, Facebook, and Event Brite, are all great places to find workshops. Find upcoming events on your community calendar as well.
Take part in webinars. By attending webinars, you can get an education from home. You usually have to listen to a sales pitch when you attend a free webinar. However, you can also attend a paid seminar to learn about most topics.
At the same time, you don't want to attend events that waste time and money. So, when narrowing down your decision, focus on events where:
Your target audience will be in attendance.
The event is geared toward your industry.
It combines social activities with work-related tasks.
8. Invest in strategic partnerships.
In addition to reaching a broader audience of customers, entering into a strategic partnership can align your business plan with your marketing objectives. These partnerships may even teach you new tricks for expanding your business.
Strategic partnerships between Starbucks and national retailers such as Barnes & Noble and Target are examples of successful partnerships. Through these partnerships, the coffee chain expands its reach and revenue across the country.
Your business might even benefit from a strategic partnership with a vendor. No matter what kind of partnership you form, maintaining effective vendor relationships is critical.
9. Recruit and retain top talent.
According to Daniel Marcos, co-founder and CEO of Growth Institute, going from the startup to the grow-up stage is the most painful. Why? You begin encountering problems with cash flow and leadership during this discovery stage.
As such, Marcos says that your priority right now is to hire the right team. In the absence of an attractive salary or an attractive brand, you are not able to choose your employees, he explains. Stage 1 involves your employees choosing you.
"Once you reach Stage 2, it's time to switch gears," Marcos adds. "It is now time for you to select your employees. The hiring process has to be more selective, and each employee's role has to be clarified."
To grow your business successfully, you need the right team. Be sure to assess your team's skills and gaps before you start your talent search. It may simply be a matter of adding to your team's skills. For example, your sales department may need to expand. Your business may gain new skills if you hire a new employee, significantly if you're expanding.
Post jobs highlighting must-have skills. Every hire impacts your business. In the absence of your requirements, otherwise, qualified talent might self-select. Focus on what talent absolutely must possess to succeed: the essential skills.
Hire contractors if necessary. Today's highly competitive labor market makes finding talent difficult for small businesses.
For temporary work, hire independent contractors. Agile businesses can scale their workforce up and down as necessary.
Be aware of diversity. Develop a diverse team. Ask your employees for referrals and post jobs on job boards tailored to women, LGBTQ+, and underrepresented groups.
10. Allow yourself to fail.
Failure may be uncomfortable, and it definitely stinks, but it is a necessary part of life — both personally and professionally.
Try to go through tough experiences and find ways to overcome your fears and comfort zones. For example, joining an organization like Toastmasters to help you overcome your fear of public speaking.
By pushing yourself, you will become more fulfilled, leading to success. However, pursuing personal fulfillment and happiness does not depend on business success or material possessions. Self-identity and self-esteem are gained through inner growth, showing up at a high level, and overcoming challenges.
Who doesn't want to do business with a happy, growing company? After all, happiness is contagious.
FAQs
What is self-improvement, and why is it important to your business?
Any training course, book, podcast, or full training program that helps you grow and develop your skills can be considered self-improvement. Any activity that expands your expertise in your field of expertise qualifies as well. By continually improving yourself, you can better serve your network, and that means improving your skills and knowledge.
How can you make time for self-improvement?
Most leaders complain that they don't have time to improve themselves, even though they know they must work on their businesses and themselves.
Finding time for ourselves can be challenging with the demands of the day and all that is pulling on our sleeves for attention. Business and life are both demanding, so you have to prioritize them.
Your network and the people in your life will always have the skills and resources they need when you put self-improvement and personal development first in your life.
To put it another way, don't put off development; add self-development to your calendar and start now. You should then make improving yourself a habit.
How else can development be hindered?
In terms of personal development, there are many misconceptions. There are other objections as well, including the fact that people cannot find the time to work on themselves.
Some people claim they cannot afford it, for example. And, to be fair, training programs tend to be expensive. A formal training program may not be an option when you are just starting out in your business.
Although training programs cost money, you can't afford to invest in them. Regular training is crucial to reaching your business goals. Using training programs will enable you to connect better and serve your network. As well as providing you with the tools to be successful in network marketing, they also provide you with the knowledge. The process is especially challenging if you are new to running a business.
Image Credit: Fauxels; Pexels; Thank you!