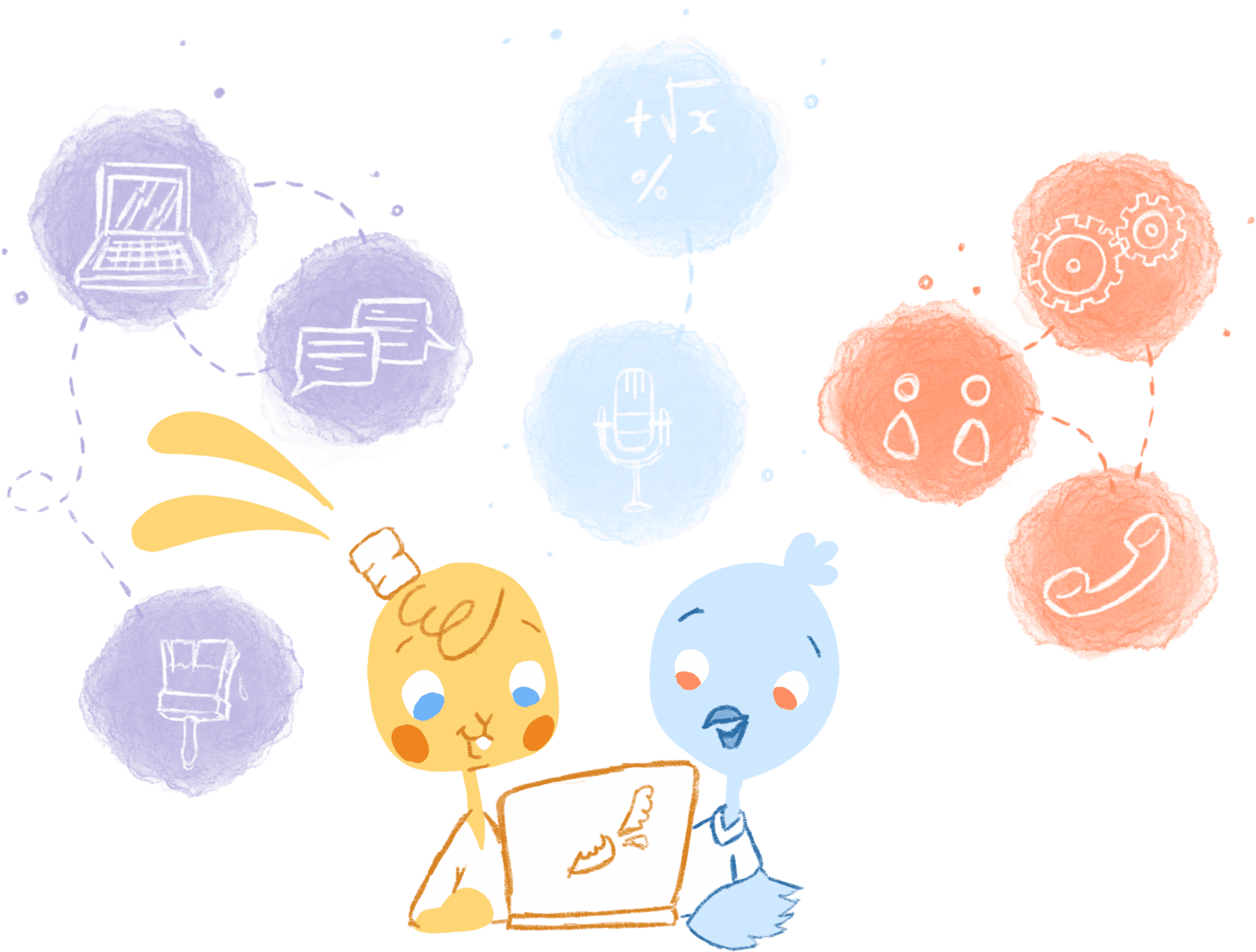 Innovation is alive and well. With new technologies emerging daily we're able to constantly engage with the latest and greatest software tools for nearly everything. As a small business owner it's really tough to know which solutions are right for your business. Especially when the budget is tight. Luckily for you, there are plenty of affordable solutions that can extremely beneficial to your business.
Here are nine software tools that you should adopt for your small business:
Google Drive
First and foremost you should definitely use Google Drive for basic file sharing and collaboration. If you have a Gmail account already then Google Drive is free to use. In addition the majority of other software solutions integrate with Google products making it seamless to communicate across various platforms.
Hubstaff Tasks
Hubstaff Tasks is an Agile project management tool that's designed to streamline collaboration and task organization. Tasks are represented by Kanban-style cards that you can drag and drop to different columns, which represent different project stages. What's more, it has Agile sprints and custom workflows that allow you to complete work in a smooth and efficient manner — all while keeping everyone in the loop.
Basecamp
Basecamp is an online project management app where people discuss and manage projects they're working on together. This solution allows you to upload projects, track tasks, upload files, and much more. It's a simple and effective way for teams to work together and see a project through from start to finish.
Trello
Trello also offers a project management solution similar to Basecamp. Trello's unique card-based design is best for small business owners who prefer to work visually. Each project is condensed to a task which are represented by cards. As you complete tasks you move the card through the different stages until it's complete.
Due
Due is an online payments and invoicing solution that allows business owners to get paid with ease. Whether you're sending invoices or need to integrate directly with your website Due offers both online invoicing and API solutions for all your online payments needs. For small business owners it's extremely important to utilize a reliable and affordable payments solution.
Square
If you own a brick and mortar store and need to accept payments in-store then look no further than Square. Square offers one of the most robust and popular point-of-sale solutions on the modern market. In addition to payments they offer tools like reporting, marketing, and even small business loans!
WordPress
One department that small business owners often struggle with is marketing. How is this related to WordPress? You guessed it – blogging! WordPress is arguably the best blogging platform when it comes solely written content. With both free and premium versions, WordPress allows you to create beautiful websites and blogs to host your content. Once it's up you can begin to create content on your blog which will serve as a powerful marketing tool down the road.
Slideshare
Slideshare allows you to share presentations across the globe to over 50 million monthly active users. You can upload presentations, videos, music files, and more on the platform. In addition you can easily embed creations in your company website or blog. Whether it's a product showcase or a 'How-To' video, Slideshare serves as the perfect platform to create and distribute.
Evernote
Evernote is a productivity application that essentially acts as a bottomless filing cabinet for your small business. This product is based in the cloud and is accessible from nearly all your devices. The three basic functions are capture, access, and find. With Evernote you can capture all your meetings, appointments, and information all on one platform. All information can then be retrieved by a basic keyword or tag search.
Final Thoughts
As a small business owner it's your job to equip your business with the necessary tools to succeed. With so many options available it's often tough to know what's best for your business. If you're still unsure I strongly recommend taking a look at some or all of the solutions listed above. You won't be disappointed.