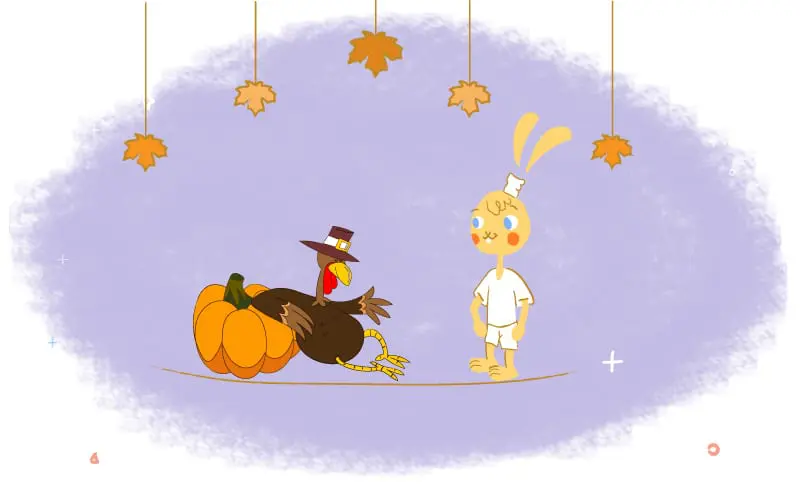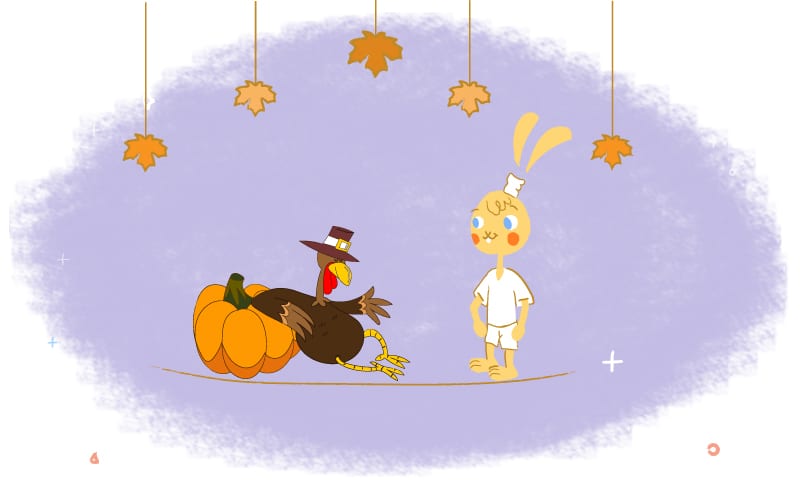 Happy Thanksgiving from the Calendar team!
To extend our thanks to you as our valued customer, we wanted to share a few Thanksgiving productivity tips that we gathered from our team that may help you relax, enjoy, and get the most out of the Thanksgiving holiday.
Here are our five Thanksgiving productivity tips to help you be more productive on Thanksgiving
1. Schedule
Between work and holiday tasks, there is a lot to remember. That's where it helps to put everything on your scheduling app so you don't forget something plus you maximize the time available.
As you schedule tasks and errands, timing is everything. For example, you may want to schedule certain errands related to Thanksgiving as early as possible to beat the crowds. Or, if you have to wait until closer to the holiday, try hitting the stores as early in the morning as possible to avoid long lines. Then, use those peak traffic hours to complete work at home or in the office.
2. Communicate and Collaborate
Productivity during Thanksgiving also relies on what others in your work and personal life are doing. Make key decisions about this time period in advance by checking in with everyone to get their opinion about Thanksgiving festivities. Knowing everyone's schedule, including flight arrival and departure times if guests are coming from out of town, tells you how to plan the holiday and workflow.
Using the Calendar app is ideal for enhancing your communication and collaboration. It can do the work for you, including contacting everyone, checking with their schedules, collecting information, and putting it on your schedule.
3. Delegate
Turkey time should not rely on one person. That's too much stress and pressure plus it isn't the most effective way to get prepared for Thanksgiving. The joy of this family holiday is working together to create a memorable day. Figure out how to get everyone involved by delegating tasks at home and across your team so everyone can feel accomplished and productive.
Let's start with work. Decide what you have left to do before you enjoy the one or more days off over Thanksgiving. Then, ask for help from your team so they can take specific projects off your plate. That extra time you gained by delegating can then be used for holiday plans.
Now, there's delegating Thanksgiving tasks. Like work, you can determine whose skills can help you divide and conquer holiday decorating, cooking, and, cleaning up. Ask each guest to bring something on the Thanksgiving menu. When getting ready, don't be shy about putting guests of all ages to work, including giving kids things to do.
4. Rest
Although it may not sound like the most productive tip on the list, taking the time to rest is one of the best ways to increase the energy you need to get everything done over the holidays.
Often, with such hectic lifestyles, it's easy to feel guilty about taking a nap or catching up on a good book for an hour. It's these moments that help you recharge your batteries and mental fortitude to take on more in less time. All of the above tips will tell you the optimum time to work in a rest period.
And, when you see an open slot on your schedule, book this time for yourself. Or, if you don't see how it's possible, shift other things around and delegate even more. Even if you can't possibly find an hour in the middle of the day or afternoon, then take the extra hour in the morning to sleep in or go to bed earlier at night.
5. Frame
One of our top Thanksgiving productivity tips is around your fram of mind. Your frame of mind is key to productivity. The holidays can be stressful and sometimes sad if you have lost a loved one. Then, you may find that negativity creeps in, which immediately slows down productivity.
Instead, focus on how Thanksgiving and the holiday season may bring some positive outcomes, including new memories with family and friends. By also choosing to reflect on what you do have and are thankful for, this positivity will fuel the productivity engine to power.through all the work to enjoy the results of all that effort.