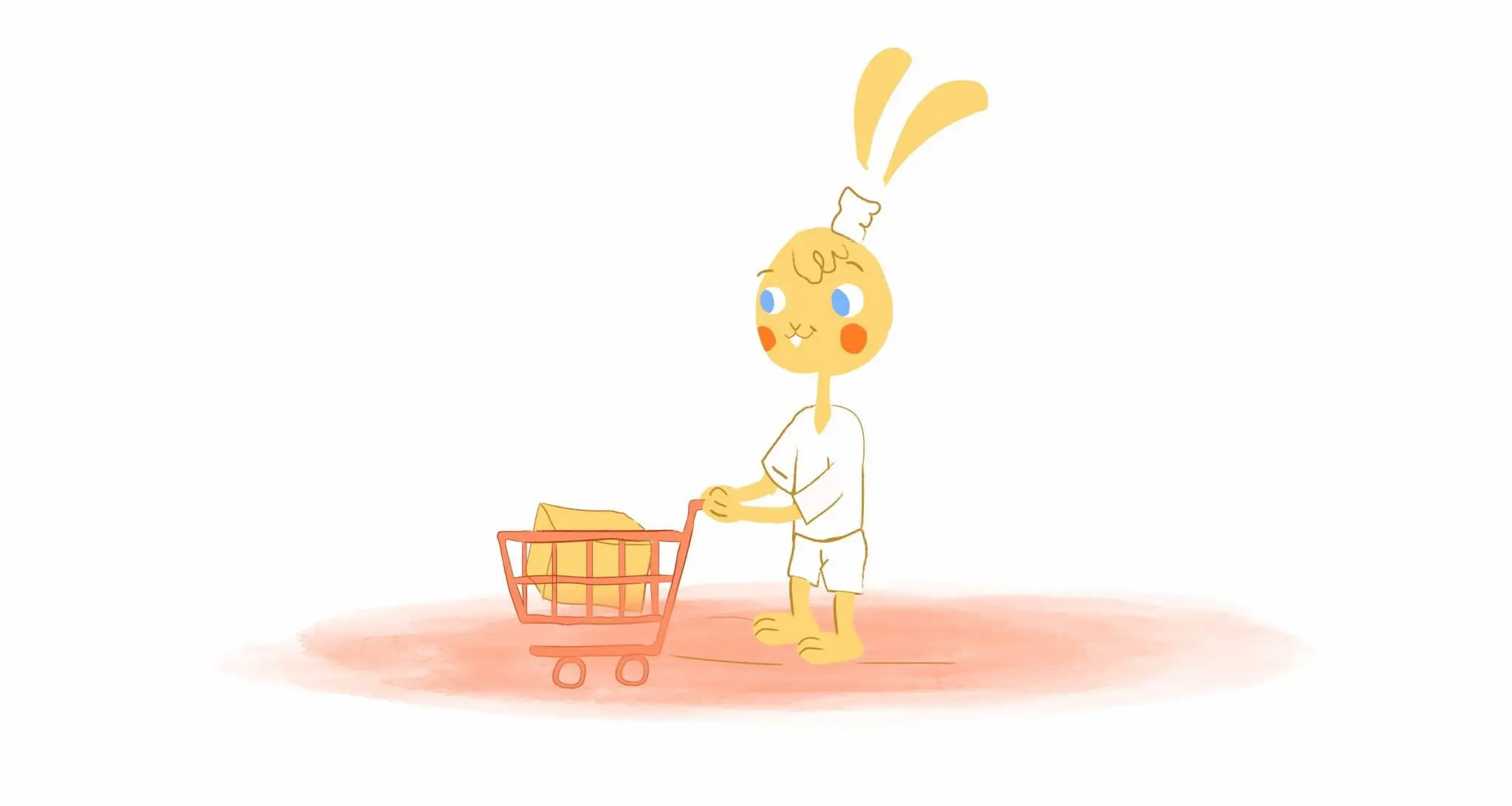 What's not to love about Chrome? It's a fast and well-designed browser with a web store that's packed full of extensions to help make your web browsing simpler. You'll be more productive, and life will be a whole lot more enjoyable. Here are the 20 best chrome extensions you have to download.
But, with so many extensions out there, which are the creme de la creme of Chrome extensions? Here is a list of twenty extensions that you should download to get started.
You just attended a conference and did a little networking. You met a promising lead and want to schedule a lunch meeting with them ASAP. Easy, right? It's not if you aren't using a scheduling tool like Calendar.
Instead of those time-consuming back-and-emails, Calendar is a free app that puts the scheduling process on autopilot.
Simply share your calendar availability with others via email or embedded with invitees. They then pick a date and time that they're also free. Once they choose a time, the event is automatically added to everyone's calendar.
Calendar always taps into the power of machine learning. The machine learning is providing a better experience for you by using previous decisions to make future suggestions on when, where, and what type of meetings you should schedule.
If you thought those back-and-forth emails to schedule a meeting were time-consuming and frustrating, then about all the time you waste remembering or searching for your online passwords? That's not taking into account the time spent trying to recover your permanently lost or forgotten passwords.
Considering that the average business user has a whooping 191 passwords, this is a genuine struggle.
With LastPass, this is no longer a concern since you only have to remember one master password. The secure, free extension then stores all of your usernames and passwords and will autologin to the sites that you visit.
LastPass can also help you generate super secure passwords for you, and there's a place where you can keep essential notes — even if you're offline.
Created in collaboration between the Electronic Frontier Foundation and the Tor Project, this Chrome extension — it's also available as a FireFox extension — switches websites from insecure "Http" to secure "https" automatically.
Why's that important?
If you're concerned about surveillance and account hijacking, as well as some forms of censorship, then this extension is a huge deal.
Data compression, to make your online browsing more efficient, isn't a new development. However, being built into browsers like Chrome is.
Data Server is a free Chrome add-on that uses Google's servers to compress website data to optimize the web pages you visit. It also allows users can look at additional details, such as how much data is being saved and consumed.
If you've ever need citations for a presentation, research paper, eBook, or blog post, then you know that sometimes it can get tricky since there are a variety of ways to cite your sources.
This handy extension does the legwork for you. Just browse the page you need to cite and click the button. Cite This For Me then automatically generates the correct citation — either APA, MLA, Chicago, or Harvard. All you have to do is copy-and-paste the citation into where it needs to be placed, and you're done.
I wish this around when I was in college.
There you are spending a Saturday afternoon filling out an insurance claim or tax return. You hit submit and receive the dreaded error page. You could scream. Now you have to start from scratch.
The Typio Form Recovery is a handy extension that automatically saves the text as your typing. So if your internet connection drops or your session has timed out, you won't lose what you've already entered.
Believe it or not, you may still need to access academic papers when you're out of college. I rely on academic documents to back-up my points when writing a blog post or white paper. I even use scholarly research to validate business ideas.
Of course, you can't read most of these papers unless you pay for a subscription fee. For publications that you use frequently, this isn't' a big deal. But what if it's a one-time deal?
With Unpaywall, you can search for the research you need. It then locates free, and legal, versions for you. It's a great extension if you want to save time and money.
No list of essential Chrome extensions would be complete without AdBlock Plus.
This popular extension blocks those annoying banner, pop-up, and video ads so that they can browse online without being disturbed. AdBlock Plus also blocks and tracks malware.
The extension is also configurable in that you can block all ads or just those on a particular site.
I'm guilty of getting distracted by interesting articles when I should be working. After all, when I'll either forget or can't find the article.
Thankfully, the Evernote Web Clipper takes care of that for me.
When I come across something interesting, I click on the elephant icon, and the extension will save either the entire article, a simplified version of it (this contains no pictures or formatting), a screenshot, or just a bookmark.
If you don't use Evernote and are a Pocket user, there's a similar extension for you called Save to Pocket.
Pablo is a free app designed by the folks at Buffer. It lets you snag engaging social media-friendly captioned images that you can then add them to your preferred social network, including Facebook, Instagram, Twitter, LinkedIn, and Google+. Considering that visual content increases views and shares, this is an essential extension if you want to improve your social efforts.
Pablo allows you to customize these images with fonts, effects, and formatting to match the social media platform that you're posting the images to.
I can't tell you how many times I've been in the zone only to get distracted by a notification on my smartphone. I've gotten better — I put my smartphone in airplane mode or silent — but I also don't want to miss any vital messages.
Pushbullet solves this problem by placing all of your SMS, Facebook Messenger, and WhatsApp messages into your browser. Even phone calls can be sent to your desktop and answered if you have a headset.
For me, it's much faster to respond to a text on my laptop keyboard than on my smartphone.
Emails can be a real drain on your productivity.
For Gmail users, the Boomerang extension changes all of that thanks to the useful Inbox Pause feature that blocks emails from distracting you during times of deep focus.
It schedules emails so that you're not bothering recipients at 5:00 am or when they're on vacation. Boomerang also reminds you to send follow-ups, pay bills, and wish someone a happy birthday. It also tracks your emails, so you know whether or not the recipient opened your email.
It happens occasionally. You're researching school or work, or just browsing around, and you realize that you have way too many tabs open. You don't want to close them because you may need a couple of them. So, what's the solution — besides going through each tab one-by-one?
Download the Great Suspender extension.
It suspends the activity on abandoned tabs so that your computer doesn't slow down. If you need to revisit that tab, click it and you're good to go. It also lets you select tabs that you don't want to suspend.
Any.do is one of the best cross-platform to-do list apps to help boost your productivity and manage your time more effectively. With the Chrome add-on, you can sync your tasks and checklists seamlessly to and from your mobile devices and your desktop.
Users can also create new lists and reminders, add notes, share tasks, and quickly organize items with an easy-to-use drag-and-drop interface directly from your browser.
Looking for a way to stop wasting time and focus more on work? Then you need to download the StayFocusd extension.
With StayFocused, you set a specific amount of a time to spend on particular sites and apps that waste your time, like social networks or feed readers. When you reach that limit, the extension will block access to those sites.
Simple. But definitely effective.
One of the biggest distractions is noise — like that jackhammer or siren that never seems to stop. However, there are times when just a little bit of ambient noise can help calm you down, encourage focus, and clear your mind.
Noisli is an extension where you can boost your productivity and focus by blocking out distracting noises and replacing them with soothing ambient sounds right from your browser.
HabitLab is another extension that can increase your productivity since it blocks distracting sites like Twitter, Redditt, and YouTube. But, here's what makes HabitLab unique. You tell the extension your goals, such as hiding habits or pausing videos, so that you don't spend as much time on these sites. These are called interventions, and overtime, HabitLab determines which interventions work best for you.
It also uses GIFS to keep you motivated. For example, if you close Twitter after a couple of seconds, you'll receive a "Good job!" GIF
You don't need to be a writer to get the most out of Grammarly. If you're composing emails or social media updates, then the extension checks for spelling and grammar mistakes. That doesn't sound like much. But even the simplest of spelling errors can do some serious damage to your reputation.
Do you spend several hours a week searching for the best deals and coupons? If so, Honey is the extension just for you.
It automatically finds and applies coupon codes for you. All you have to do is click on the Honey button when you're checking out, and the extension will apply any discount codes for over 100 stores in the US, Canada, and the UK.
Before July 2016, the backspace key on your desktop keyboard also doubled as a back button in Chrome browsers. The Big G changed this because they realized that people were losing work while in web apps. Long story short, the backspace key doesn't do anything now.
This extension restores this. Hence its name, Go Back With Backspace.