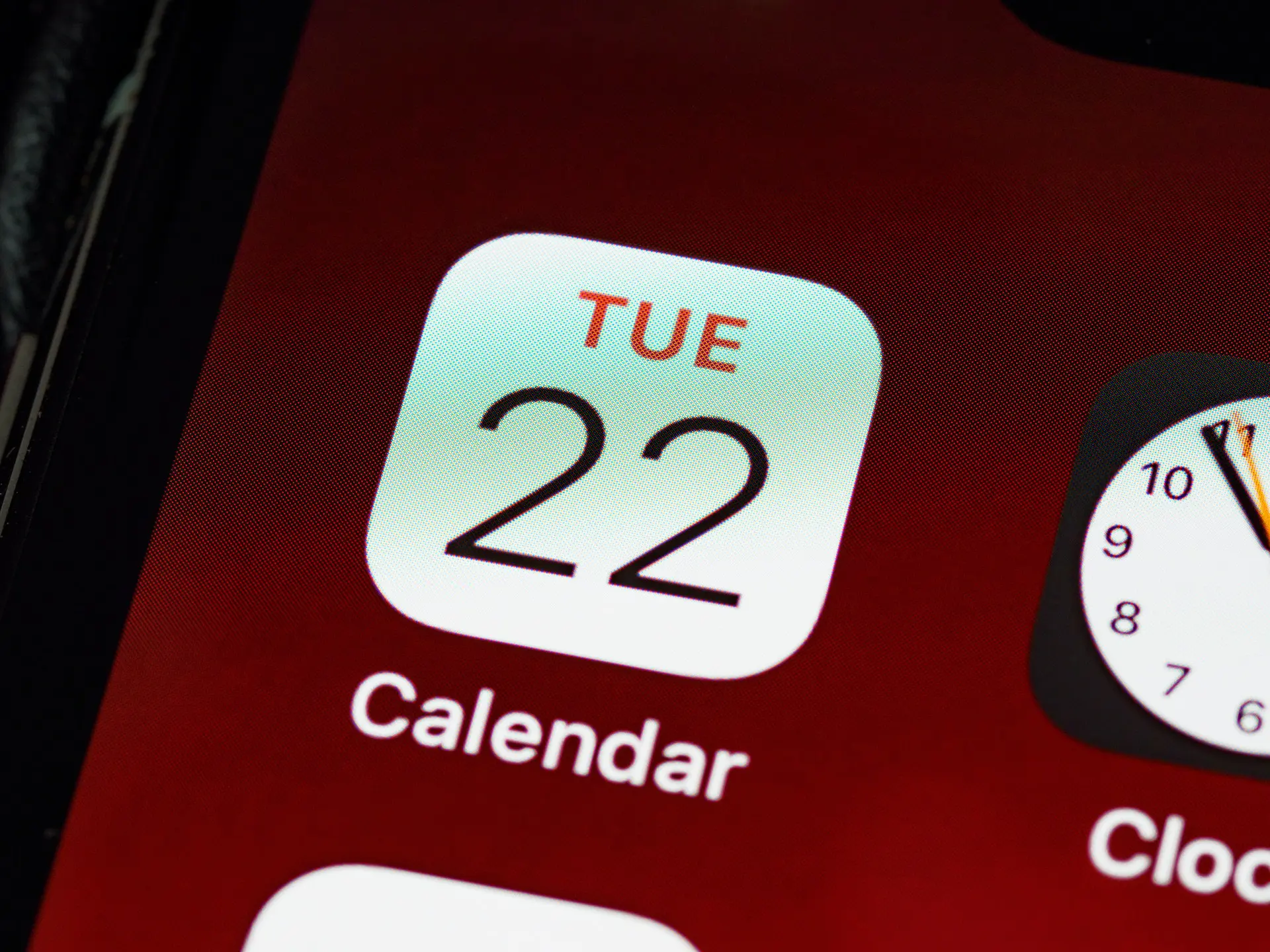 Increasing productivity, improving organizational skills, and fostering a collaborative environment are all goals that business owners strive to achieve through technology. As such, calendar apps are excellent technology additions. You can keep your team up to date and improve communication with these tools.
Even though most computers and smartphones come with built-in calendars, there are third-party apps that can help you manage tasks, automate tasks, schedule events, and do more. However, you really want a digital that comes with the following features:
User-friendly. An intuitive and user-friendly shared calendar app should require minimal navigation and maintenance. Moreover, they should simplify and streamline the collaboration process.
A simple scheduler. Scheduling should be easy with a shared calendar, which organizes everyone's schedule. It would be nice to be able to see your coworkers' availability at a glance, for instance. Customizable features, multiple calendar options, and location- and time-based reminders are also helpful.
The ability to collaborate and share. Your team should have access to your availability, event invitations, and calendars. Within the app, you can also share documents and projects, calendars, and events.
Cross-platform compatibility. It is important to have cross-platform support because not everyone has access to the same platform. No matter what device people use, everyone is on the same page, eliminating the need for multiple apps.
Synchronization is automatic. The use of auto-syncing can save you a great deal of time. It is ideal that any calendar updates shared with you will sync with everyone else's accounts as well. In addition to automatic calendar syncing, many calendar apps integrate with other applications.
But, if you're still not convinced, here are the benefits of using a digital calendar for business.
Promotes productivity and communication in the workplace.
Productivity is a concern for every business. However, many business owners focus on increasing productivity without considering communication. Why's that a problem? Lack of communication costs companies with 100 employees $420,000 annually.
Thanks to technology, your business can reach even greater heights. Specifically, by utilizing technology, you can enhance your business communication.
Having a group calendar makes it easy to organize meetings and assignments. Calendars update automatically when changes are made, so there's no confusion.
You can easily coordinate team meetings and events if you have an overview of everyone's schedule. That's right; you won't have to contact everyone separately.
Custom events and online meetings can be scheduled with Calendar. You can also customize the scheduling pages. After that, you can choose what time slots to display. You'll also see meetings from your scheduling app on your Calendar. It's a lot easier than emailing back and forth.
Meetings are now more organized.
If you've invited team members to business meetings, you can see if they've RSVP'd. To get an answer, you can follow-up with them if they haven't responded.
Having a more unified front will make video conferencing or in-person meetings more productive when you know who is attending. There's no point in assigning them responsibilities or sending an agenda if they're not going to attend.
It's easy to schedule recurring meetings.
With most digital calendars, setting up recurring meetings is as straightforward as creating an invitation. Determine if the event will occur only once or regularly and, if not, how frequently.
You can use this method to set reminders and notifications. In addition to being necessary for one-time meetings, they also keep attendees prepared and organized for multiple sessions.
Additionally, you can block out important stakeholders' calendars. A CEO who needs quarterly meetings with his or her senior executives is more likely to meet with them through recurring meetings.
It increases creativity and saves time.
Time is always an issue when organizing team meetings with your busy team. When scheduling them, the same applies. It saves you time, however, to find the best day and time between them by using public calendars. Additionally, you will never be overbooked or underbooked.
Business calendars are like personal assistants who manage the entire schedule of your company.
In addition, shared calendars can increase productivity since you have to switch back to your other task after checking your email for approximately 16 minutes.
Keeping things transparent.
You can hold everyone accountable while respecting boundaries when you know when they are available or unavailable. With a task-based calendar, your employees will know what to work on and when, and you'll remember how to divide up work among everyone.
Managers can schedule crucial tasks for when employees are most likely to accomplish them by making themselves available during their most productive work times.
It allows you to balance tasks.
With a company-shared calendar, you can also distribute tasks among your teammates. The team calendar can help you determine each employee's availability and commitments. This enables them to better schedule tasks, home or work projects, and appointments.
Using a previous team calendar, you can see what your colleagues did, who they met with, and what assignments they did. Data like this can also be used to plan future projects.
If an employee's calendar is full, you can delegate the task to another employee. You'll know your calendar is working if everyone's calendar is manageable and all tasks have been assigned evenly.
Better work-life balance.
Most workers today struggle to create healthy boundaries between work time and personal time. According to one 2020 survey, 92% of knowledge workers regularly work on weekends and nights.
Fortunately, calendar blocking can help you achieve work-life balance. Blocking out personal time on your calendar is a great way to prioritize things outside of work that is important to you. In turn, you can achieve work-life balance if you choose the right path.
In the same way you would block out a client meeting after work — you will make family time a priority if you block it out on your calendar. Alternatively, if you didn't block it out, you might end up staying late to finish a project and missing out on quality time with your children or spouse.
Calendar blocking can also help you figure out schedule imbalances. If 80 percent of your weekly calendar block is work-related, you don't spend 20 percent of your time on personal stuff. Knowing this can help you figure out how to balance work and personal time.
Keeping track of important events is important.
With a shared calendar, your company can plan ahead and attend events in advance, offering new opportunities for networking. You can also use a calendar to remind you to follow up on the initial contact you made.
A shared calendar is also indispensable for trade shows and networking events. Every year, thousands of trade fairs and exhibitions are held across every industry. You'll get a better idea of what to expect by attending a few events. If your business benefits from this event, you can attend it every year.
Know when important dates are coming up.
Attending events is crucial to getting customers, and it can be a rapid process. In addition, your marketing strategy should include social media, internet content, and public relations.
All of these things can be scheduled using a shared calendar. You can, for example, respond to industry news quickly. That's a big deal for public relations. If breaking news breaks, a reporter might take your comment as representing the industry.
Additionally, a business calendar can provide you with a roadmap for your content. Why? You can use it to keep track of content performance, organize ideas, and schedule content consistently.
Maintains the financial health of the business.
"Getting and staying organized for the long haul requires developing protocols and processes that close (or bridge) time management and financial management gaps," writes Abby Miller in a Calendar piece.
"If your struggle with self-organization is an everyday occurrence, try these steps," adds Abby. "First, they'll help reinforce weak spots with strong, proven practices." You'll notice an increase in performance and efficiency within a few weeks of making consistent changes.
Keeps your credit score high by paying your bills on time.
Your invoices will be due sooner, so you'll get paid faster.
By consolidating your calendars, you can keep your personal and professional lives organized.
It lets you figure out where your organization's problems are so you can fix them. You can find out why the project was delayed by reviewing status updates, for example.
Gives team members time to relax and build relationships.
We should spend our office time wisely, but we shouldn't forget to enjoy ourselves. After all, having fun at work is essential to building a unified workplace culture.
When team building is not scheduled in advance, it can be difficult to schedule it in the midst of work. Due to the fact that most businesses qualify as large groups, schedulers must be aware of everyone else's availability. It's also easier to see everyone's availability on one calendar.
Image Credit: Photo by Brett Jordan; Pexels; Thank you!