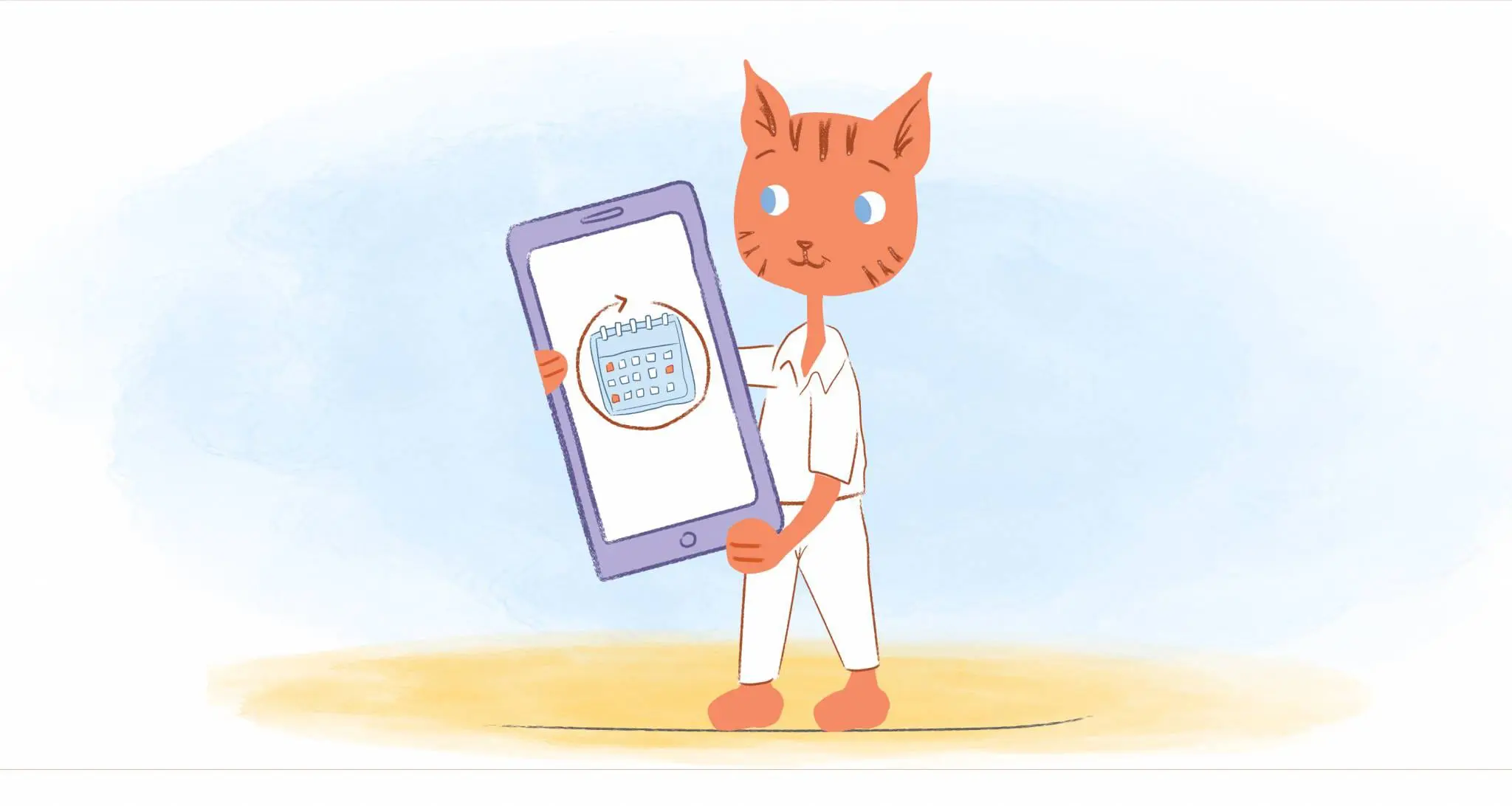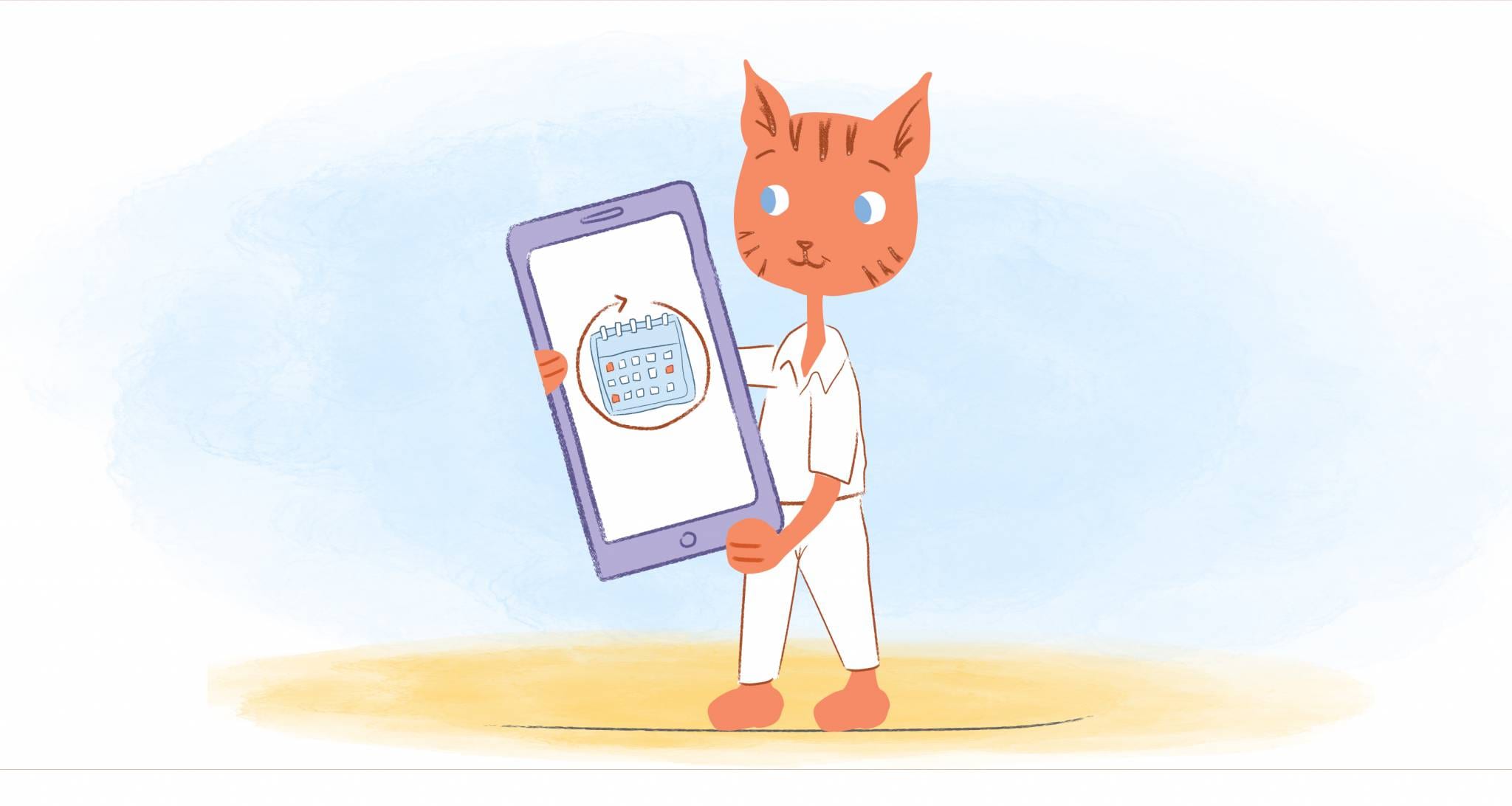 Are appointment apps and calendar software a necessity? They are if you want to schedule and track appointments, accept online bookings from clients, and send appointment reminders automatically. The top appointment apps and calendar software programs are also useful in blocking off internal meeting times, organizing your schedule, and even accept deposits or prepayments. As a result you can save time while increasing revenue.
Here is our guide for what makes up an appointment app, why you should use an appointment app, and what to look for when you decide to add this tool to your business. We've also selected the top ten appointment app solutions for this year and into the future.
What is an Appointment App?
An appointment app is a convenient way for your clients or customers to schedule appointments. The application may also be referred to as online scheduling software or mobile booking software.
Many of today's appointment apps go beyond just a basic scheduling portal. They now offer comprehensive business,  calendar, and time management capabilities that add efficiencies for your clients, team, and business as a whole. 
Benefits of Using an Appointment App
There are many compelling reasons to add an appointment app to your business:
Around-the-Clock Scheduling
Rather than only be able to take appointments during business hours because you rely on staff to create the schedule, you can use an automated scheduling system that can make appointments at any hour and any hour. Customers may not always be able to reach you during business hours. Or, they may prefer to make an appointment without having to call and then be placed on hold.
With 24/7 scheduling through an appointment app, your customers and prospects can schedule their appointment when it's convenient for them. Doing so can help you attract and retain more customers. 
An Enhanced Experience
The traditional appointments process can take a lot of time, with multiple back and forth communications about the best day and time. Even then, the appointment may not be set and require more time to reschedule. It can start to feel like a real hassle for your customer. 
With an appointment app, your customers have access to a simple scheduling process where they can see the available time slots and reserve a time that fits their needs. They can also get reminders or use the system again to easily reschedule the appointment.
Increased Search Visibility
As a service business, attracting local customers may be your top priority. It's important to have a strong online presence and appear in front of prospects on their search queries. Appointment apps can help you do that by integrating with search engines through Google Search and Maps so you appear when those customers look for your service.. 
More Business Insights
Appointment apps often include data analytics tools so you can learn more about your audience, such as your most popular service or the busiest days and times each week for your business. You can then take this data and make better business decisions about when to schedule employees, types of promotions, and more. A physical appointment book will never be able to reveal such business insights. 
Time and Cost Savings
Removing a legacy appointment system that uses paper processes and consumes significant amounts of time can be a real savings for a small business. An appointment app eliminates paper costs and reduces manual processes, saving both time and money. Those savings can be applied to other parts of your business, allowing you to focus more on service as well as use the extra money to grow your enterprise.

Less Risk of Human Error
Humans make mistakes. For example, when scheduling an appointment, one of your employees might have transposed the numbers in a phone number or they added the customer to the wrong time slot. Multiple people could be using the same appointment book and double-booked in a time slot. Those human errors create dissatisfied customers. 
An appointment app reduces those human errors by automating the scheduling process. The customer puts their information in while the app sends reminders and only schedules open time slots. Fewer human errors mean happier customers. 
What to Look For in an Appointment App
Those benefits all lead to greater business success. The only problem is that there are hundreds, if not thousands, of appointment apps and calendar software to choose from. Here are some factors to consider when you researching the ideal appointment app for your business:
Ease of Use
It's important to have an appointment app that your customers can immediately feel comfortable using. It's got to be simple and convenient, including a clear process for scheduling an appointment with the fewest amounts of clicks and screens to navigate.
Booking and Attendance Features 
The appointment app solution should include features designed to ensure that customers compete the booking process and actually show up for their appointment. Look for features like rescheduling, appointment confirmations and reminders, and waitlists. 
Marketing Tools
The appointment app should also be able to help you get the most out of your marketing efforts. Features that can help you do this include a shareable booking link, search engine booking tools, and social media booking buttons. 
Staff Capabilities
Along with customer service and marketing, you also want an appointment app that can help oversee your team. It helps to have an appointment app that can support multiple users so other team members can see or change anything in the app as well as plan the employee schedule for the week or month.
Payments
Although it is not a must, being able to integrate payment processing with your appointment app adds a new level to your customer experience and further reduces the labor required for your service business. It is especially beneficial for those businesses that take deposits at the time of booking, often used for late fees, cancellations, and/or "no-shows."  
Overview of Best Appointment Apps
Although our list of appointment apps may not include all these factors in every solution, you can't go wrong with the following 10 solutions for 2020 and beyond. Here are the top ten appointment apps we selected and why each one stands out as an ideal tool for your business.
Appointment: Appointment app with longest track record of success
Calendar: Appointment app with powerful technology like machine learning for intuitive assistance
10to8: Appointment app with integrated payment processing
VueMinder: Appointment app made for Windows users
Setmore: Appointment app with a live call answering service
Grapple: Appointment app for scheduling meetings
Calendarwiz: Appointment app for sharing schedules with groups, teams, and clients
Evie: Appointment app that automates your entire meeting schedule and calendar management process
Square Appointments: Appointment app that embeds social channels in your scheduling process
Bookeo: Appointment app with text notifications
Now, dive in deeper to each of our top appointment apps for 2020 and beyond.
The Best Appointment Apps for 2020 and Beyond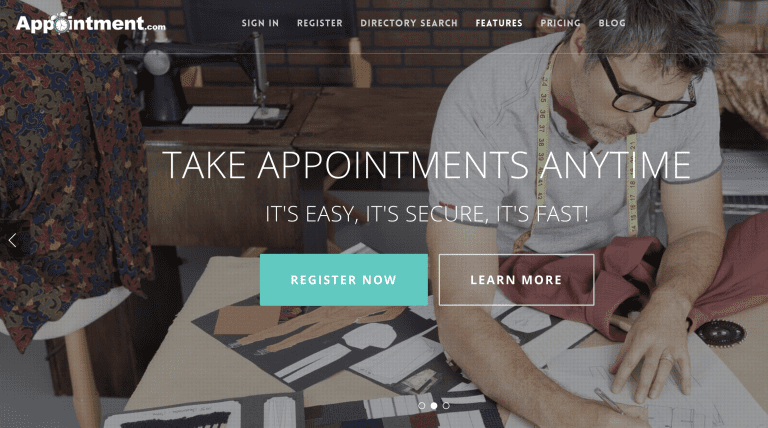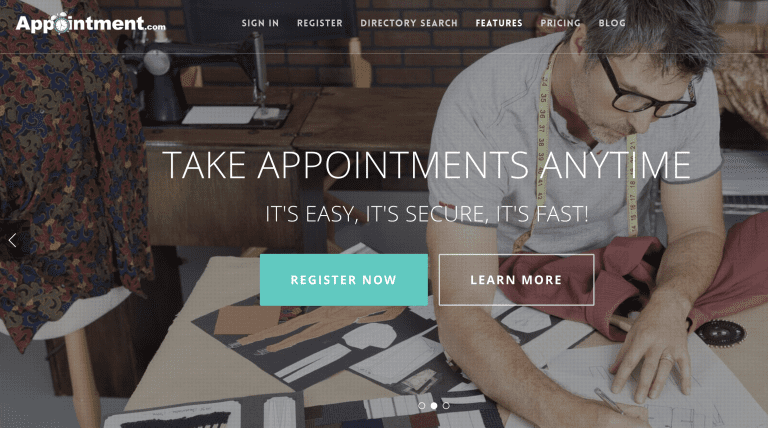 Considering that Appointment.com has been providing online appointment scheduling since 1999, you'd be hard-pressed to find a company with more experience in this area. What makes Appointment.com continue to stand out among other leading online appointment scheduling software is that the company continually evolves to meet their modern user's needs.
Appointment.com comes packed with features like allowing customers to book an appointment with you 24/7 — even if you don't have a website. Customers can also cancel or reschedule an appointment on their own. If you have several locations, employees, or services that's not a problem either since Appointment.com handles these multiple options for you.
Additional features include the customers ability to pay through PayPal, allowing them to create gift certificates, and send out reminders via email or SMS. It also syncs with leading cloud-based calendaring solutions like Outlook, Google, and iCal.
If none of these features are right for your business, Appointment.com's powerful API allows you to customize it to fit your specific needs.
Following a 30 day free trial Appointment.com offers plans starting at $29/month.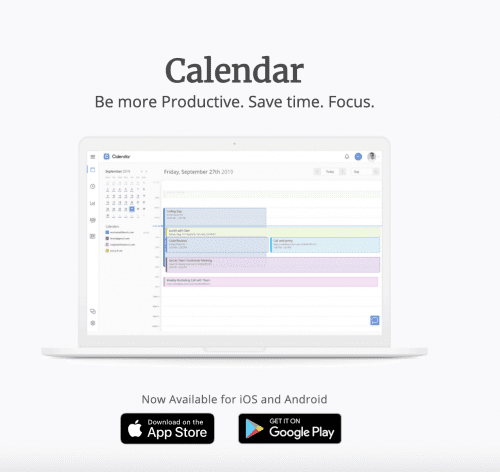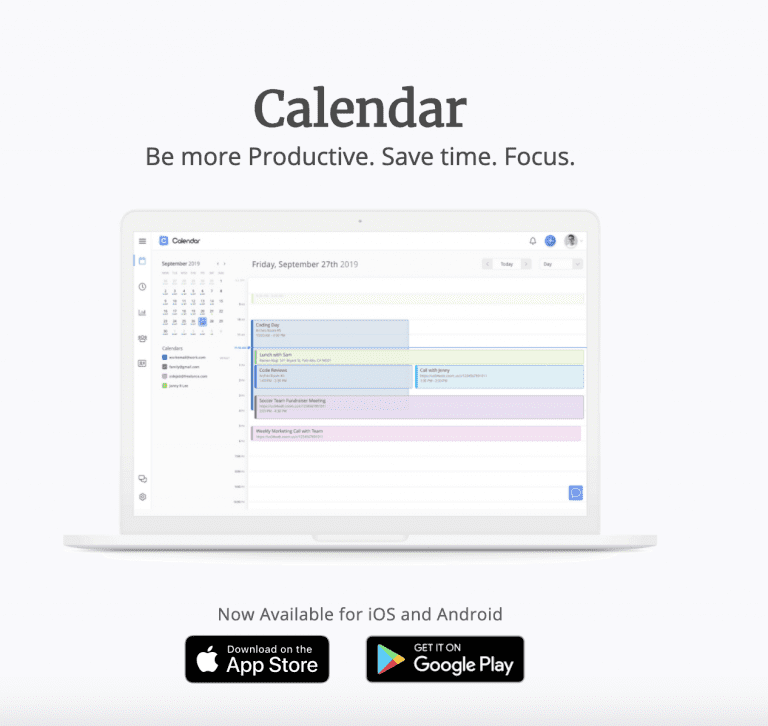 If you want to meet with a client or your team, scheduling events can be a time-consuming process. Calendar can be a major time-saving assist for you.
With Calendar you simply share your existing cloud-based calendar, such as Google Calendar or Outlook, via email or an embedded link on your website. Those persons trying to schedule with you can then see your availability and pick a date and time when you are both free. After they've chosen a time, the event is automatically added to everyone's calendar.
Even better, Calendar harnesses the power of machine learning. This means that it can analyze your previous meeting data to make smart suggestions on where, when, and what type of meetings to schedule.
You can currently sign-up for Calendar for free.


If you're tired of no-shows, then you may want to look into 10to8.
This online appointment software sends automated confirmation emails and SMS to clients. It also sends them reminders and gives them the ability change or cancel the appointment. Because it syncs with Google Calendar and Outlook all new appointments or changes are automatically updated in your calendar. If there are any questions or concerns, there's a helpful two-way calendar-integrated chat so that you and your clients can address them in real-time.
10to8 also accepts online payments through PayPal, Stripe, SagePay without additional charges. You can also coordinate between multiple staff, calendars, rooms and locations seamlessly.
10to8 offers a free plan if you book fewer than 100 customers per month. If you book more than that, monthly plans start at $9.6.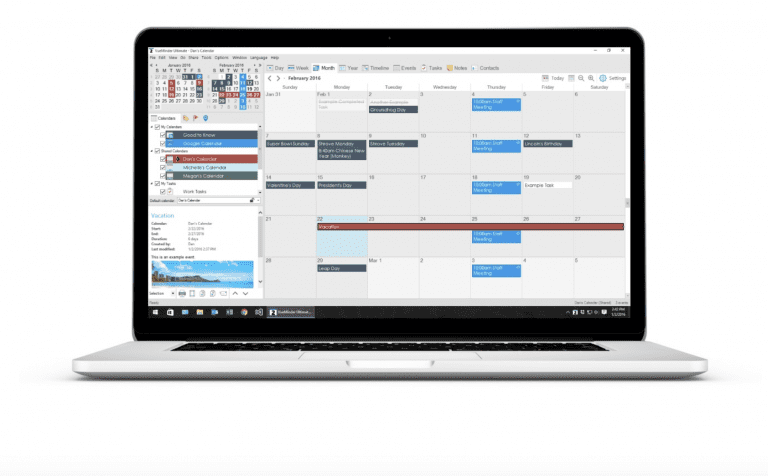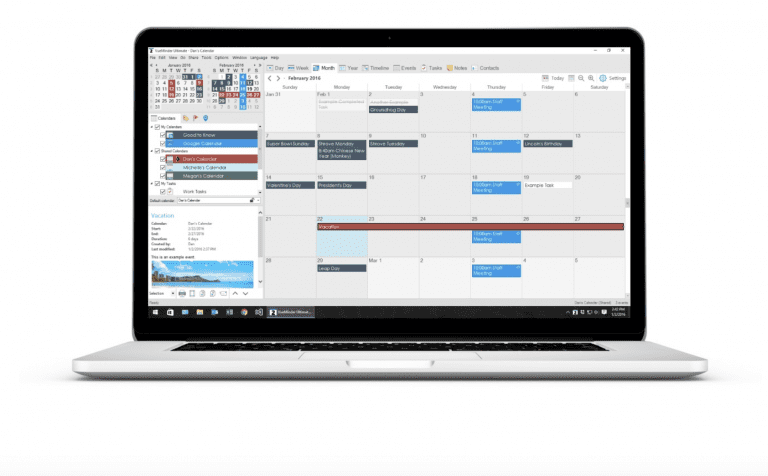 VueMinder is a calendar program specifically designed for Windows users. Unlike some of the other apps and software you can view your schedule directly on the Windows desktop background. However, it does sync with Google Calendar and Apple Calendar. This means you don't have to completely switch to Outlook.
That's just scratching the surface. With VueMinder you can schedule daily, weekly, monthly, or annual events and appointments. You can also define tasks and break large tasks into smaller sub-tasks. Other useful features include the ability to store contact information, color-code your calendar, and create customized popup reminders. VueMinder will also send reminders through SMS and email.
While you can download a free version, access to more of the robust features require you to purchase the software starting $49.95.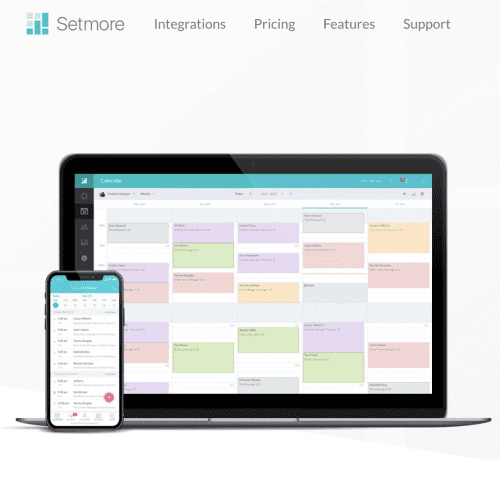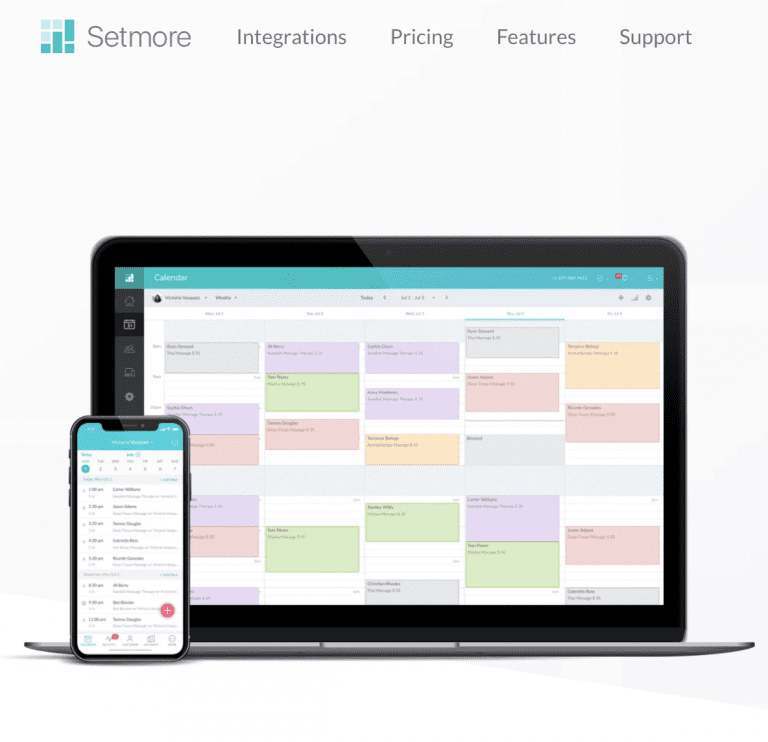 Setmore is the only online appointment scheduling calendar software that provides a built-in live call answering service. To ensure that appointments are kept it will then send out alerts and reminders. If an appointment must be rescheduled you can easily do so by using the software's drag and drop feature where you just move the appointment to a new time slot.
What makes Setmore unique is that it integrates with Facebook, Instagram, Slack, WordPress, and Weebly. This gives your clients more opportunities to share your calendar with clients and team members. Thanks to Setmore's mobile app, you can book, manage, and sync your calendar while on the go.
For those of you have have under 20 staff logins and calendars, Setmore is free. For larger businesses, plans start $25/month.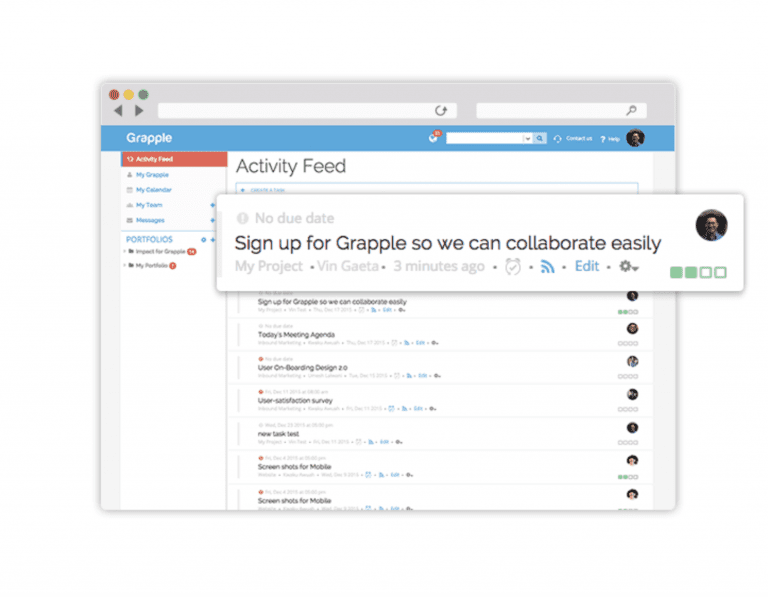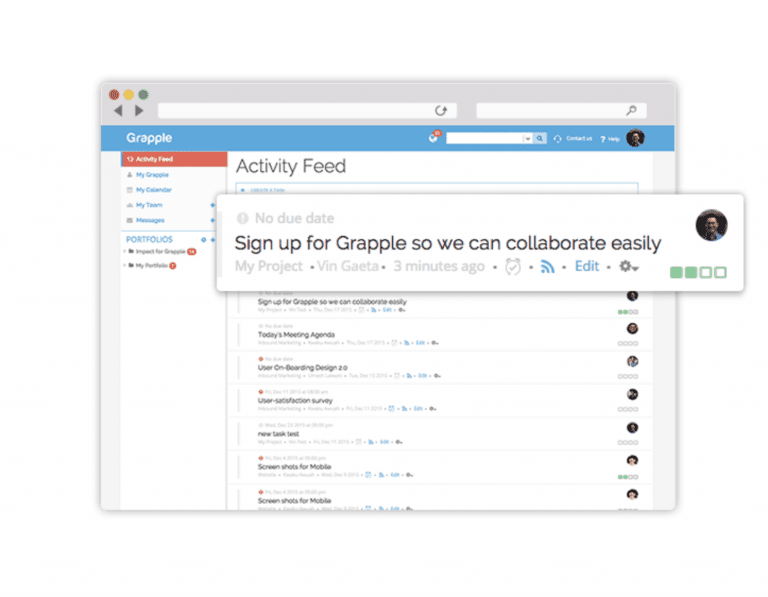 One of the newer meeting schedulers on the market is Grapple Meetings. Through the app you can select various meeting times and then create a poll. Once you do a page is created where clients and team members can select the availability that works best for them.
Participants can then view what selection other individuals made. That may not sound important, but it makes scheduling and rescheduling for groups much more easier and efficient.
You can sign up for Grapple for free. Doing so gives you access to both it's collaborative software and in-built meeting scheduler.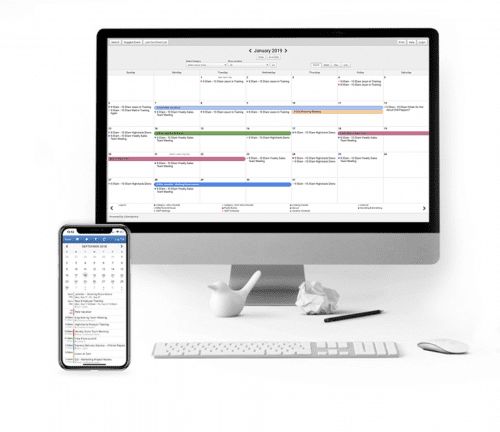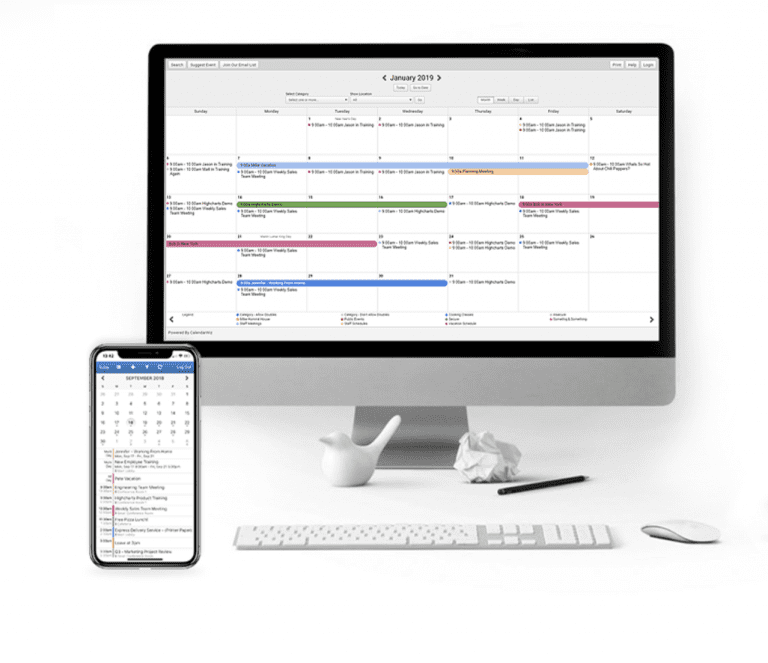 CalendarWiz is a customizable calendar that can be shared with groups, teams, or clients. Just simply create a single or recurring event and share it with invitees through email, your website or social channels like Facebook, Twitter, and LinkedIn. You can brand your calendar by changing the calendar colors to match your brand and adding your logo.
After an event has been created and shared, you can send an invite with a request to RSVP — you can also track who has accepted or declined the invite. Everyone will then receive automatic reminders and announcements to reduce no-shows.
CalendarWiz also lets you color code events, prevent double-booking with the self-service feature, and let your community suggest calendar events.
Following a 30 day free trial, plans start at $9/month.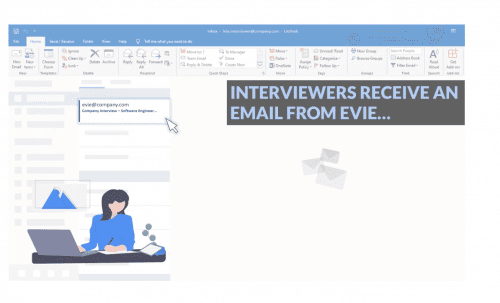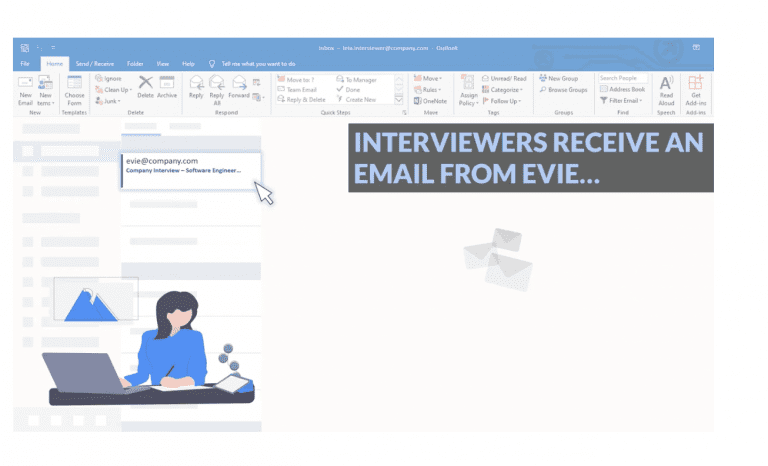 Evie is an AI scheduling assistant that automates your entire meeting schedule and calendar management. How? Just Cc Evie whenever you mail attendees. Then ask Evie to help schedule a meeting or a call or to send out an invitation. That's it. Evie handles the rest by finding an optimal time for everyone to meet based on everyone's calendar.
Evie can then send out calendar invites and request meeting follow-ups automatically. More advanced features include the ability to include location information in emails, reschedule or cancel meetings, set meeting duration times based on your preferences.
If you schedule five meetings or less per month Evie is free. If you schedule more than five, you'll have to choose a plan starting at $20/month.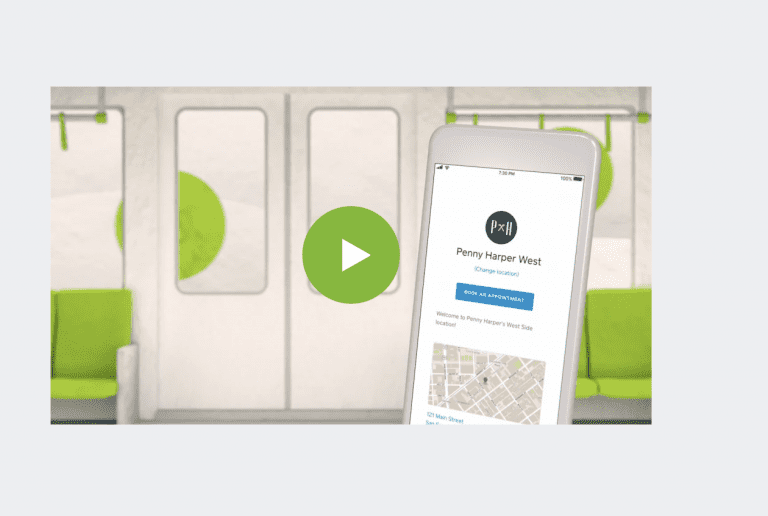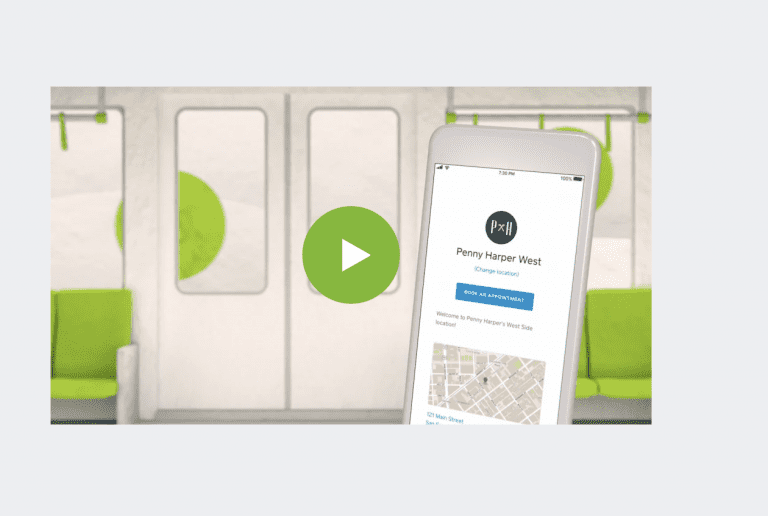 With the free Square Appointments your customers can book an appointment with you 24/7 via a free online booking website. However, Square Appointments can also be embedded on your social channels like Facebook and Instagram. Because it syncs with your calendar, your availability will always be accurate and up-to-date.
You can also prevent no-shows by sending clients appointment reminders through email or SMS. You even have the option to charge a no-show fee. And, if the client must cancel or reschedule the client can do so on their own — meaning no more back-and-forth emails.
With Square, you can also accept payments remotely.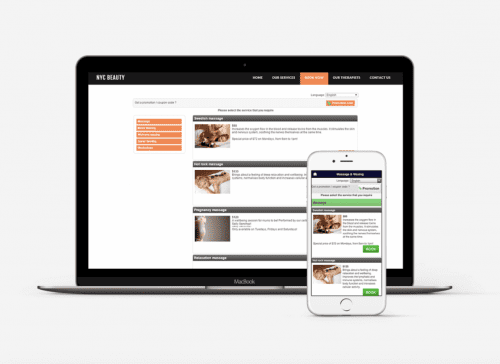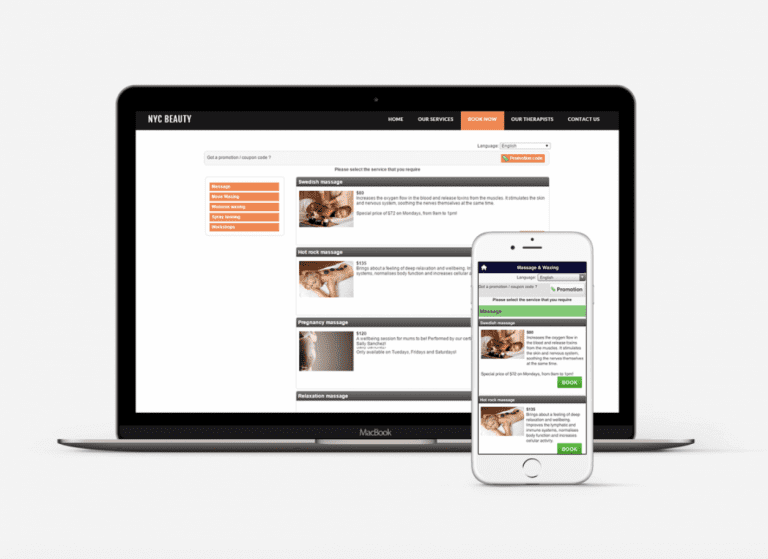 Bookeo can accept client bookings from your website and Facebook page anywhere, anytime. It then sends out automatic confirmation emails and email and text reminders. You can also receive email or text notifications when an appointment is cancelled or rescheduled.
Furthermore, Bookeo allows you to customize your calendar. You have the option to set business hours, appointment lengths, and color-code your various services.
Bookeo also lets you accept online payments and can be integrated with your existing marketing tools like Google Analytics and MailChimp.
You can try Bookeo for free for 30 days. After that, plans start at $14.95 per user/month.