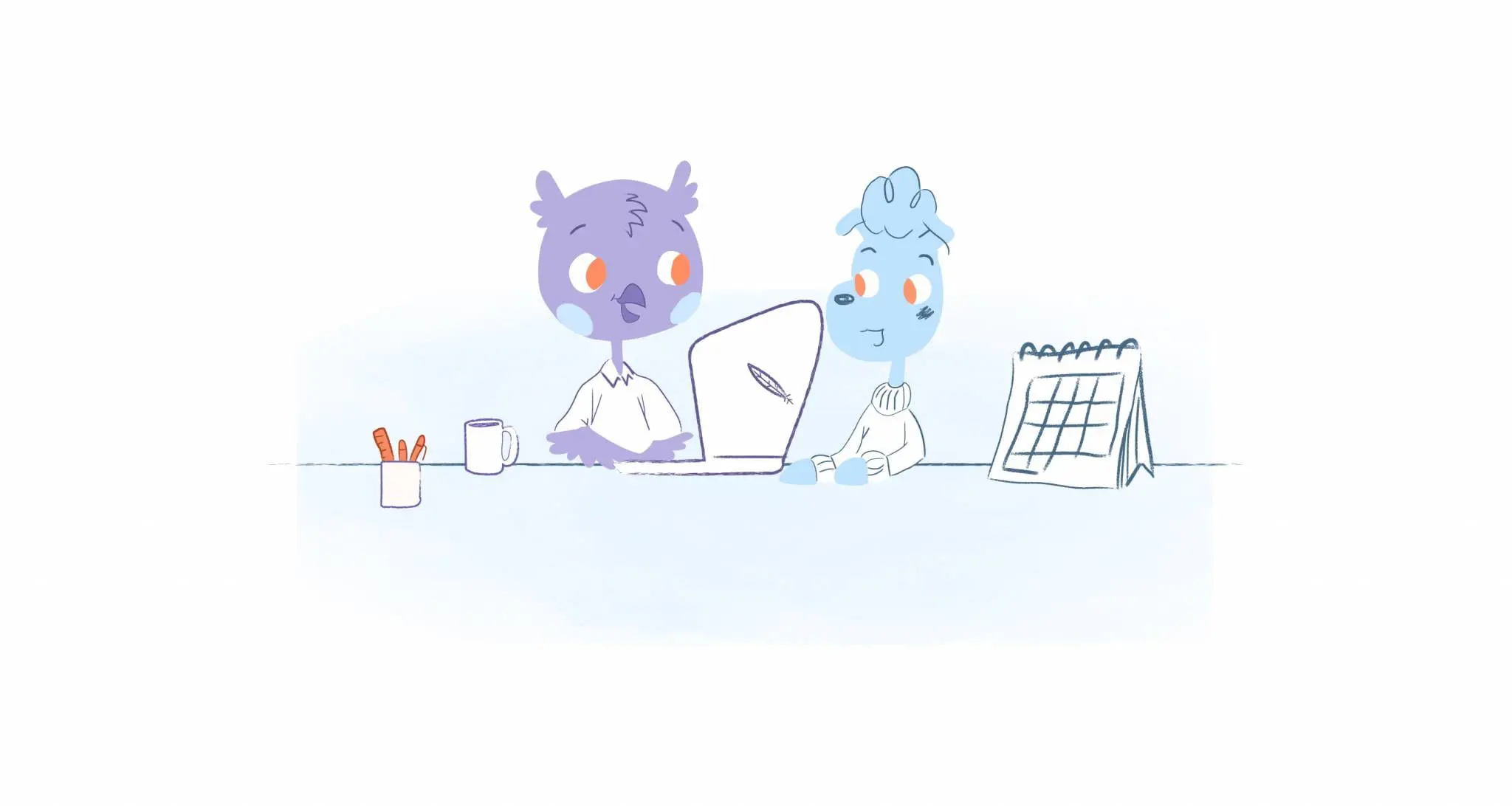 Freelancers are the kings and queens of time management. While office workers play the 9-to-5 game and founders juggle everything from board meetings to product launches, freelancers strive to maximize the ratio of dollars paid to hours worked.
Founders might be the busiest people on the planet, but that doesn't mean they're the best at optimizing schedules. Freelancers don't get sick days or vacation days, and when they can't work, they don't have anyone to pick up the slack. That makes them experts on eliminating unnecessary work to spend more time generating income.
Follow these lessons to think like a freelancer when it comes to planning your days:
1. Break big projects into smaller tasks.
Say you're a freelance writer. If someone asks you to write a book, how would you put that in your calendar? Would you block off three months with a note that says "write book" or would you break the big task into bite-sized chunks?
According to research from Verizon, fewer than a third of all business projects finish on time and on budget. At a startup, that kind of inefficiency might slip through the cracks — but no competent freelancer would accept such a low success rate.
Break the timeline of your projects into smaller tasks.
Compare the value-added by each task to the time-commitment output. If the project asks for multiple meetings per week, for instance, consider cutting down on meeting time. Work to accelerate your progress goals.
2. Fight your slacker tendencies.
The average worker spends three out of every eight working hours slacking off, according to The Muse. Founders might not spend that much time cruising Facebook — but that doesn't make them immune to the appeal of laziness. Maybe it's not laziness, either. It's probably more — dreaming, or distraction seeking. Freelancers, who can't afford to take constant breaks, have mastered the art of turning downtime into productive reflection.
Rather than fight your inner slacker directly, manipulate that desire for rest into a force for good. Schedule downtime throughout the day and preselect activities to fill the void. Allow yourself to read a chapter of a book, meditate or go for a brief jog. No matter what you choose — it will be better than another mindless minute spent scrolling social media.
Use your scheduled breaks as opportunities to unplug.
By training your mind to treat your computer as a portal for work and not play, you can develop better working habits and reduce the urge to open another tab.
3. Optimize your workspace.
Not many successful freelancers work exclusively from the couch. Most create clear boundaries between their work stations and play areas. This conscious choice to create a space that inspires productivity takes more than merely dividing or designating a room. Be inspired and devise something wonderful.
It's fine if you're a naturally messy person, but when messy deteriorates into disorganized, bad things happen. Take 30 minutes one day after work to throw out anything on your desk that doesn't need to be there. Spend a few dollars on something to hold papers so they don't sit scattered across your keyboard.
While you're at that clearing away junk — get a better chair. Nearly two-thirds of Americans experience lower back pain, per the American Physical Therapy Association.
Cleaning up your workspace might not sound like a big time-saver, but it is. When you operate in an organized environment (with less back pain to boot), you can spend less time fretting and more time doing.
4. Automate and delegate.
Freelancers typically handle their own email marketing, calendars and social media presences. The most productive ones, however, lean as heavily as possible on automated tools to streamline administrative tasks. These automated tools leave more time for revenue-generating work. Some freelancers even hire virtual assistants.
You might be able to handle everything, but why bother if you have a talented team of people and a budget for better tools?
Founders have enough to do without doing work that could be completed just as well by a subordinate or automated process. Not only does prioritizing delegation free up your time, but it also helps your team learn new things. In learning new ways with new tools, your team becomes better able to help in the future. Trust employees with bigger projects to make them more valuable contributors to your business.
Entrepreneurs lean on freelancers for all sorts of work, but they rarely consider their self-employed partners as sources of advice. It's time for that to change. Freelancers know time management like no one else. If you really want to get more done in less time — think about what a freelancer would do in your shoes. Better yet, call one up and get some advice.