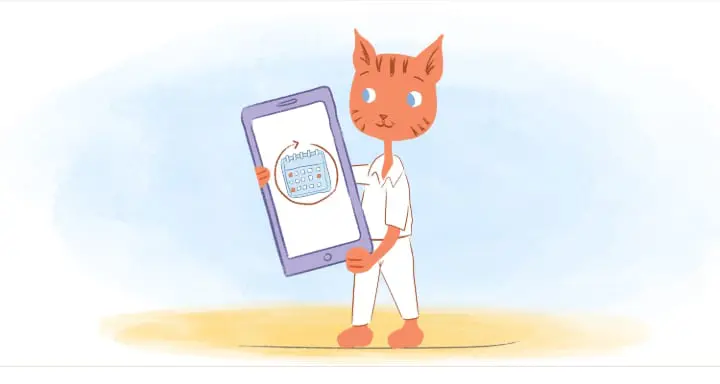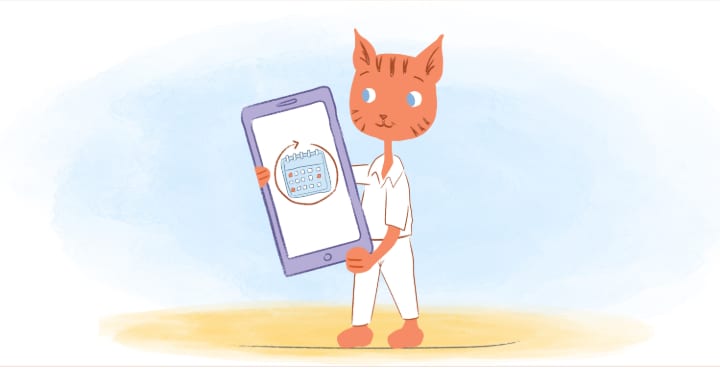 Automation is a business trend that won't be going away any time soon. Already, in 2020, automation has proven it has a significant role to play in helping businesses get through the Coronavirus pandemic.
To get a better handle on your to-do list and actually make progress even in the most challenging of times, try adding more automation to your business. Automation is when you rely on the tools and systems that are often put in place by technology to do things quicker and without your direct involvement.
You may already be doing automation if you have an email list. You place a form on your site and when someone signs up, they get placed on your email list. You may even send them out a freebie or tool automatically. The great thing is that you don't have to be actively involved in this process. You don't have to manually send out a freebie each time someone signs up.
Automation can help you get back some of your time while still growing your business. Here are some of the best ways to automate your business in 2020 and get an incredible ROI.
Evergreen Webinars
Webinars are a great way to get important information across and sell your products and services on a live presentation. The people who join your webinar are already super interested in the information you have to share. So, once you provide value and make a pitch, they are most likely to buy if they find the offer truly helpful.
The major downside is that webinars require a ton of prep and organization. You have to create your slides, work on your offer, develop a landing page, and market aggressively to get signups. Imagine needing to do regular webinars for your business.
To cut down on time spent, you can develop an evergreen webinar instead. With an evergreen webinar, you only have to present once to a live audience. Then, you can take your recording and use a service like Ever Webinar to create a landing page where new people can continue signing up and viewing the presentation as if it were live.
With an evergreen webinar, you can set up a marketing funnel to get people to your landing page. Once they go there, they can choose a time and date to attend the webinar recording. All the emails, reminders, and follow-ups can be automated so each attendee feels like they are experiencing the presentation live.
If you nail your sales pitch during the live presentation, you can set yourself up to earn some passive income with an automatic evergreen webinar. With more people at home during the shelter-in-place, this type of content is in-demand more than ever.
Email Funnels
By now, your business likely has an email list. Maybe you've set up the basic automation strategy I described in the introduction of this article. However, this may not be enough.
Getting people onto your email list is one thing, but keeping them and turning them into customers is quite another. It's best to set up an in-depth email funnel so you can better understand each subscriber's needs and market to them better.
The key is to set up steps and a different email series for subscribers based on how they respond to your previous email. For example, let's say you have a fitness business and serve clients in 3 main areas: exercise and losing weight, nutrition, beginner bodybuilding. You have different products and services for each area your business focuses on.
The problem is that you may not know what each subscriber is interested in when they join your email list. You can change this by setting up automatic email funnels that will get triggered whenever a subscriber opts in to a particular freebie, opens an email, or clicks on a link.
You can then learn more about where they are in their journey and provide more customize content and solutions to meet their needs.
You may want to hire someone to help you create these automatic email marketing funnels, but once you get them set up they will be well worth the effort.
Facebook Ads Marketing For Leads
Facebook advertising is increasing in popularity year after year. It's an investment in your business but when done right, it can pay off tenfold.
If you run a service-based or product-based business, using Facebook ads can help you attract new leads for customers and clients. Once you develop a winning Facebook ad campaign, you can continue running it and collecting new leads and scheduling calls to close them.
Facebook ads does require some trial and error. You'll need to go in with a specific strategy and test things out. Again, you may want to hire someone to help you create winning Facebook campaigns, but trust me, once you get a system in place you'll see a great ROI for your investment. Plus, everything will be automated and you won't have to do much outreach to find leads.
Your Calendar
How much time you spend organizing your calendar, changing things, and following up with your team to make sure they're on track. While organization is key when it comes to running a business and getting things done, you don't get paid for managing your calendar.
Hence why you shouldn't spend a ton of time on it. Use tools like Calendar to automate your calendar and get on a better schedule that doesn't require so much work and effort to maintain.
Calendar is an intelligent scheduling system that allows you to plan meetings when it's most convenient for your schedule, organize team workflows, and automatically send reminders to attendees.
With Calendar's smart scheduling link, you can also eliminate the back and forth emails to find the best meeting times. This way, you can keep up with your Calendar automatically without having to spend extra time trying to organize and edit everything.
How are you planning to automate your business in 2020?
Updated April 2020