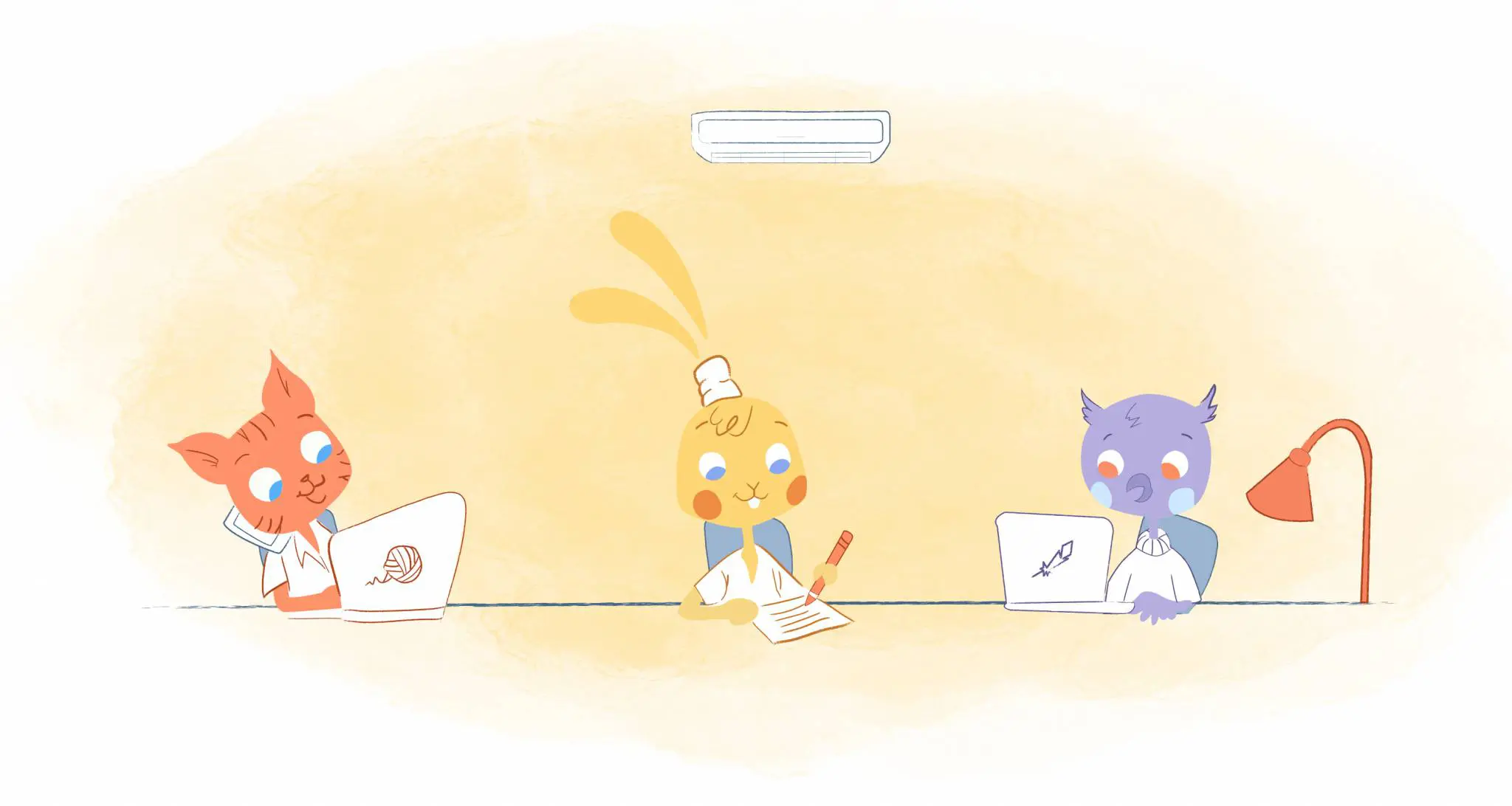 I finally bit the bullet and joined a coworking space this summer. I had toured a space about a year ago and stayed on their email list to receive updates from time to time. They did some brilliant email marketing and sold me on the idea of getting a membership under their 'Summer Sanity' promotion.
The promotion gives me unlimited access to the coworking space and all amenities for one low price during the summer. Now that I've been going to a coworking space regularly over the past few weeks, I've realized that they offer some great features to make you more productive.
If you've been on the fence about investing money in a membership at your local coworking space, here are some key features and amenities that will help you get more done in your business.
Dedicated Workspace
The great thing about going to a coworking space is that you often have a dedicated workspace allowing you to focus on the task at hand with minimal distractions. Some coworking spaces will even give you the option of having a private desk if you wish. I actually use the flexible workspace option at my coworking space. This means I have access to several workspace areas throughout the building.
If you work from home like me, you may fall under the trap of doing work at your kitchen table, on the couch, or even from your bed. While there's nothing wrong with working around your house, it can be hard to actually disconnect from work tasks at the end of the day when you can easily just pick up your laptop and start checking emails while you're on the couch watching TV.
It's best to have a separate dedicated workspace so you can use your home as a place to decompress and relax. Plus, coworking spaces have a great office atmosphere. Since everyone around you working and being productive, it motivates you to do the same.
Access to Office Materials
No need to buy office materials and refill your printer ink every few weeks. Your coworking space will have all the supplies and materials you need from printing equipment to scanning, shredding, and high-performance WiFi for example.
Need to print and scan back a contract quickly? This is super easy to do at your coworking space. In the past, I'd have to stop what I was doing and drive to my local library if my printer ran out of ink. This would interrupt my work day and cause me to be less productive overall. Instead, the space I go to handles and maintains all the office equipment so I can focus on working in my business.
If you need other materials, you can often ask the front desk and they will allow you to borrow them. That way, you don't have to store a ton of bulky items in your home especially if you don't use them often.
Meeting Rooms and Event Spaces
Coworking members can also get access to the meeting rooms and event spaces in the building. If you have local clients or team members that live nearby, you can reserve these private rooms to host regular meetings.
Meeting at a coffee shop or library is okay, but they not have the equipment and privacy that you need. My coworking space provides brainstorming walls, LED presentation monitors, as well as conferencing and AV equipment.
Having all this at your fingertips allows you to schedule in-person meetings quickly and host them efficiently.
Private Phone Booth
If you need to take lots of calls or attend virtual meetings, many coworking spaces offer private phone booths. I like using this option because I work with most of my clients virtually and prefer not to carry out some meetings and conversations in the open office.
I like that the phone booth is private and soundproof so it provides the appropriate setting to take calls and have meetings.
Coffee, Tea, and Snacks
Yes, coffee and tea are essential for most people when it comes to being more productive. Your coworking space will likely offer an unlimited supply of these things so you can get your morning or afternoon kick whenever you want.
Plus, you don't have to pay for expensive cafe drinks each day. My coworking space also offers snacks from time to time along with full access to the kitchen so members can use the microwave, oven, dishes, etc.
Taking a few brief breaks during the day can help you refocus for the next bout of work so it's a nice perk if your coworking space offers these things.
Community Networking Events
Another thing I love about coworking that you can't really get working from home is the networking opportunities. I don't have a lot of time to attend networking events and meet other people. When you go to a coworking space, you'll be surrounded by other entrepreneurs and will have the chance to connect and get to know them.
You don't have to be best friends with other coworking members, but the community will automatically help you grow your network. My coworking space has a Slack channel and people can communicate with each other about various different things. They can also post leads if they are hiring, looking for partners, or know someone who is – this can be a great way to grow anyone's business.
Your space may even have networking events once a month that will be convenient if you're already in the office doing some work anyway. Instead of having to go out of your way to meet people and grow your network, it's easier to leverage the built-in network at your coworking space.
The Benefits Often Outweigh the Cost
Yes, coworking will cost money. However, you'll receive a ton of benefits that will make you more productive and allow you to grow your business faster. When I go to my coworking space, I usually get more done than I would working at home with the same amount of time. Plus, all the features make it well worth the cost.
Now, I'd love to hear from you.
Do you go to a coworking space or have plans to start? Why or why not?