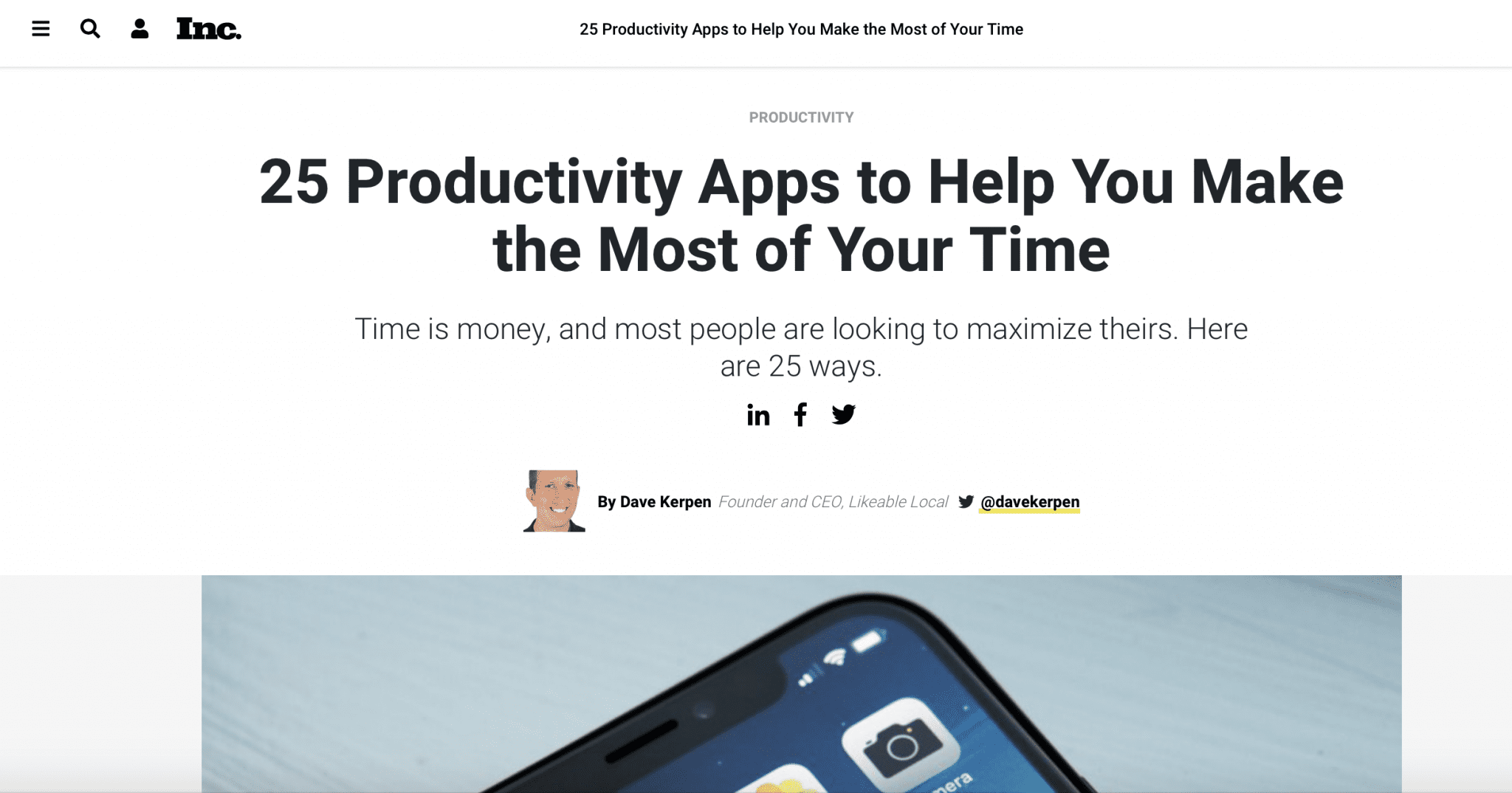 Inc. compiled a list of 25 productivity apps that it recommends for anyone who wants to get the most out of their time each day so they can balance work and life. After all, like the article said, time is money.
And, it turns out that Calendar took the number one spot of the 25 productivity apps due in part to its ability to connect and sync with multiple commonly used digital calendrs like Google Calendar, Microsoft Calendar, and several other calendar apps. Other unique features listed as beneficial for maximizing time were simple, readable reports as well as analytics tools that assess how you use your team at meetings and with people. 
We are so honored to be among such an incredible group of productivity apps that many of which our team here at Calendar uses on a daily basis to optimize their time. These include Appointement, Grammarly, Due, Zapier, Slack, and 1Password. To learn more about Calendar and these other productivity apps, read the complete article here.