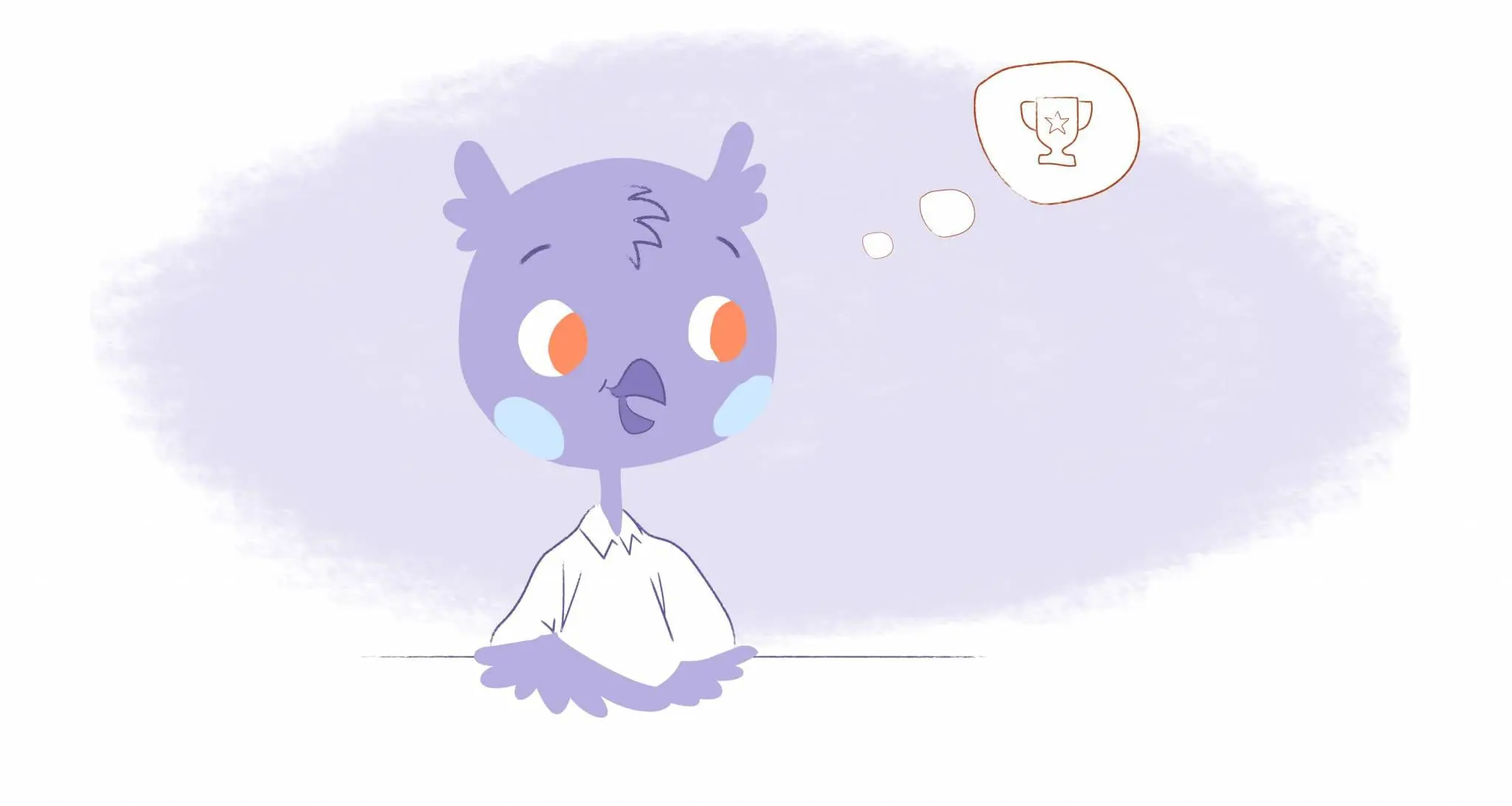 Communication is a skill that all successful leaders need to acquire and maintain — not just in business, but also life. Having the ability to speak in a calm, concise, and clear manner will help your team be able to do likewise. Sharing your vision, goals, and expectations is only one piece of the puzzle. It takes an accomplished communicator to encourage a team to speak up. After all, excellent communication helps strengthen relationships, allows the exchange of ideas, and assists your organization in overcoming barriers. There are 12 ways to encourage your team to speak up.
Unfortunately, a study from VitalSmarts shows that "one percent of employees feel "extremely confident" when it comes to voicing their concerns in the workplace at critical moments." Additionally, "a third of employees say their organizations do not promote or support holding crucial conversations."
How can you change these types of statistics? Start by implementing the following 12 techniques.
1. Get to the root of the problem.
The absolute first step you need to take is identifying why people aren't raising their hands. If you don't know why, then how can you fix the problem? It's like if your car doesn't start when you leave in the morning. You can't repair a problem unless you know precisely what's wrong in the first place.
You could interview your team or conduct focus groups. Someone other than you should do this interviewing, as they're probably afraid to tell you why they don't raise their hands. You could also issue surveys to get to the bottom of what's going on. The issue may be because they're afraid of being criticized by others on the team, or being overlooked for a promotion. Or, they may not understand what you expect from them.
In short, you need to find out what's holding people from voicing their opinions. Then you can find ways to correct the course.
2. Don't overwhelm your team.
Let's say that you have everyone gathered for a team meeting. Without even giving attendees a chance to get settled, you bombard them with way too much information. Even worse, what if the assignments you're throwing at them are abstract, complex, or even utterly boring.
If every member of your team has their head spinning, or they're yawning, then they're not going to be engaged. How can they ask questions or provide input when they don't know exactly what's happening? Or, they don't even have the opportunity to participate because as the CEO, manager, or boss — we're jumping from topic to topic too quickly.
Whenever presenting information, keep it as simple as possible. Skip the jargon and only focus on the top one or two issues. Remember, you don't need to cover everything right now. Save the less critical stuff for another time.
3. Apply radical candor.
Kim Scott, a former executive at Google, coined the phrase "radical candor." It may sound like a complex system. But, in reality, it's merely creating a bs-free zone.
"Radical candor is clarity offered in the spirit of genuine support, where people feel it's their responsibility to point out one another's weaknesses to give them a hand up to the next level," explains Grainne Forde on Teamwork.com. "Scott illustrates radical candor with an example in which her very inconsiderate boss told her she had a lousy speaking habit.
Scott was saying, 'um' too often. In front of the group, he told her that "um" made her sound unintelligent — and then offered to pay for a speaking coach to improve the problem." Some would consider this a bit harsh, "her directness compelled her to take the feedback seriously and improve."
I've found the degree of "radical candor," Scott is talking about, should be saved for a one on one. Then after your "radical candor," hand out a little extra encouragement. With one small compliment, your employee doesn't consider you an enemy.
To achieve radical candor, both leaders and employees need to realize that feedback is constructive because it allows for growth and development. Additionally, there needs to be transparency. It's the only way you'll be able to assist them in working through their weaknesses.
4. Reward people for speaking up.
I vividly remember the first year I went away to a summer camp. The first couple of hours, I was fine. But, I became incredibly homesick later that night. After a couple of days, I was over my bout with homesickness and had no problem enjoying myself.
Towards the end of the week, the other kids in my group began discussing who would receive an award along the lines of, "camper of the week." I suggested that maybe I would get nominated. This lead to the camp leading asking, "Why? You were homesick and didn't say anything for a couple of days — and now you talk?"
Some people might think that he was out of line. But, he was right. Sure, I was engaged and did my best to be an ideal camper. But, that didn't mean I deserved an award. At the same time, the person who did receive this award mentioned that they were proud of me. Now, that recognition was an awesome feeling.
My point is this. You don't need to throw a party for an employee who asked a question during a meeting. But, you can still show them that you appreciate their contribution when they offer a comment. For example, if they make a high point during a meeting, genuinely thank them for participating. A genuine thank you can be two words. Thank you!
Hemant Kakkar and Subra Tangirala write in the Harvard Business Review, "[I]f you want your employees to be more vocal and contribute ideas and opinions, you should actively encourage this behavior and reward those who do it."
5. Make meetings more engaging.
Meetings can be a serious time-waster. They can also crush productivity and morale when not when properly. However, there times when meetings are necessary. That's why making them more effective should be a priority.
While there a multitude of ways for you to improve meetings, making sure that they're engaging should be at the top of your list. You can achieve meetings worth showing up for, by:
Kicking things off with an icebreaker like telling a story or playing a fun game or activity.
Not using industry slang or terminology.
Asking invitees to leave their phones somewhere else.
Saving handouts until the conclusion of the event to avoid distractions.
Leaving time for a Q&A at the end.
Sending out an agenda in advance so that no one is surprised. Also, this gives invitees an opportunity to review any relevant information and prepare their questions or concerns.
6. Stop dominating the conversation and listen.
While I wouldn't say this trait is part of all entrepreneurs — I do think that some of us have such a healthy ego that we love hearing ourselves talk. The problem is that if you're always dominating the conversation, others won't even bother chiming in. What's the point when they know there's hardly a chance to be a part of the discussion.
While there are times when you need to speak, work on talking less and listening more. It may take some practice. But, this is probably one of the most straightforward strategies to get your team to speak up more often.
7. Be aware of body language and power cues.
Body language and power cues are probably not something on the top of your mind. But, your nonverbal communication most definitely impacts the people around you. Think of it this way. How likely would you be to "willing" share your thoughts with a leader who is continuously frowning and standing there with their arms crossed? Probably very unlikely.
But, what if they smiled, made eye contact, and stood in a relaxed, upright posture? You wouldn't feel as intimidated. A quick couple of words about mastering your body language — soften power cues. For example, leave the expensive wardrobe at home and wear something that doesn't intimidate your employees. Consider replacing your office's rectangle desk with an oval one so that you can sit next to them.
8. Boost teamwork.
"When employees work in teams, they actively practice sharing their thoughts and speaking up to accomplish tasks as a group," writes Eric Friedman over at eSkill. "This gets them used to talking about their work, whether it's sharing new ideas or concerns, and can be applied on a wider scale to the entire company."
Fridman adds, "Teamwork also works on a psychological level by bringing employees closer together, helping them form bonds to each other and the work, which will help them feel more confident to speak their minds."
9. Accept different types of feedback.
When you need to collect feedback, use a variety of methods to do so. Allow your team to express themselves; however, they're most comfortable. If they have no problem speaking, then don't force them to write down their thoughts. If they don't want to discuss a sensitive issue out in the open, block out time for a one-on-one or place a suggestion box in the office.
10. Explain the consequences of participating.
Explaining the consequences of participating does not mean retaliating against employees whenever they share their thoughts. Nor does it indicate that you'll punish those who aren't contributing to the conversation. Instead, a consequence in this setting means letting your team know the importance of speaking up.
For example, what if an employee isn't crystal clear on a task that was assigned to them during a meeting? They might be embarrassed about asking for more details in a meeting. But, by not raising their hand, they aren't able to complete this responsibility, and likely there were a few others that didn't get the information. As a result, this can impact not only their career, but also this action can put the rest of the team and organization in jeopardy.
11. Encourage them to take a public speaking class.
In the early days of my career, I was terrified about speaking in public. But, this was a fear I had to overcome. So, I took a public speaking class. Not only did it improve my speaking skills, but it also made me feel more at ease in front of a crowd.
If there are members of your organization, why have nightmares about public speaking, recommend that they also take such a class. It could be online, at a community college, or through an organization like Toastmasters. Here: 7 Powerful Public Speaking Tips From One of the Most-Watched TED Talks Speakers
12. Lead by example.
Do you think that your team will feel comfortable enough to speak their minds when you aren't? Of course not. It may sound off a vibe that this isn't an environment where people can openly share thoughts and ask questions.
While you should certainly listen to what others are saying, the other part of being a great communicator is clearly expressing your expectations. It's also asking precise questions and not being shy when it comes to public speaking.
Moreover, don't hide in your office all day. Walk around and chat with your team. Check-in with them to see how they're doing and if there's anything you can help them with. Go to lunch. These connections may not seem like a biggie, but the relationship shows that this is a workplace where people can comfortably speak up.