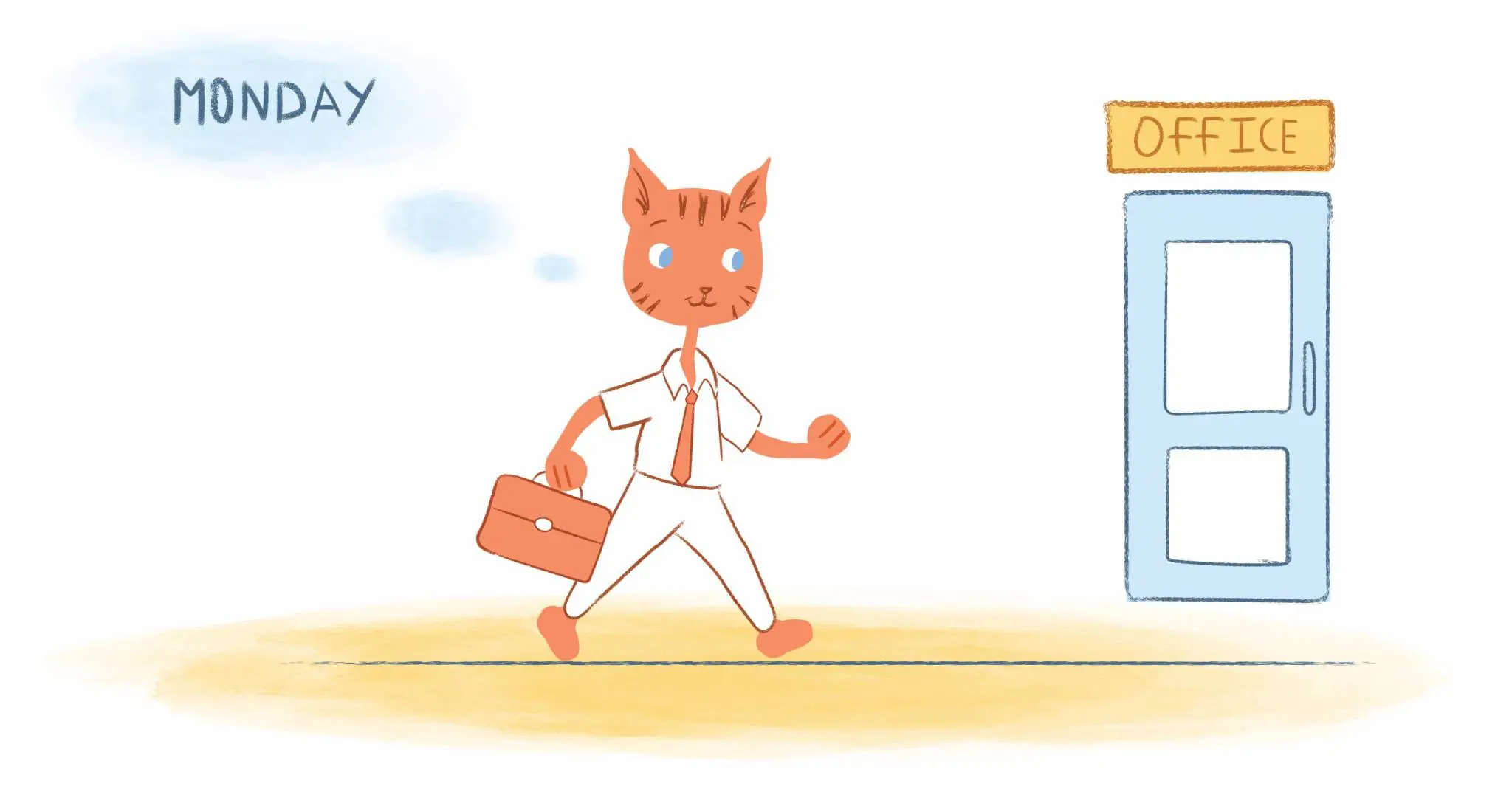 The idea of starting a side hustle or side business may sound daunting. From the outside looking in, it may seem nearly impossible to work 40 hours per week at your day job, take care of all your other household responsibilities, side hustle, and still have a life.
This is what I thought a few years ago. I was discouraged when I started side hustling because I wasn't sure if I'd have the time. Now, my husband and I are pretty much side hustle pros. I juggle two businesses and my husband basically works 3 jobs while going to school. It's a busy time for us, but we still make it work so the household can run smoothly and we still have time to connect in our marriage.
Wondering how you can find time to side hustle and still have a life too? Here are 15 creative and practical time-management tips to help you get started.
1. Determine Your Free Hours Per Day
The foundation of time management is math. This means you can easily calculate how much time you have in your day to commit to a specific project. Start by outlining how many tasks you have to do each day on average. This could be things like go to work, drop your kids off at school, cook dinner, clean the house, run errands, etc.
Next, determine which things on the list can be negotiable or reduced so they take us less of your time (More on this in just a bit). You may even want to track your time for 15-30-minute increments for a few days to see where you can find loopholes in your existing schedule that can be filled with side hustle work.
2. Get Up Earlier or Stay Up Late
Choose one of these or a combination of both. I never regret waking up early and getting a head start to my day. Set your alarm for 30-60 minutes earlier than your normal wakeup time. Use the 5-second rule to ensure that you actually get up and keep your commitment.
Stick to this for 30 days and you'll add 15-30 hours back into your day.
3. Give Up Watching TV
The average American watches 4 hours of T.V. per day. I get it. Binge-watching on Netflix can be fun and relaxing. However, giving up TV for a season can really help you free up more time in your day to make progress with your side hustle.
4. Use Your Lunch Break or Commuting Time
Don't just sit on your phone and scroll through social media while you're on a break or commuting to and from work. Use this time to work on your side business event if that just means performing research, outlining your schedule and handling emails.
5. Work While the Kids Are Doing Homework or Napping
If your kids are doing homework independently after school, take that time to work on your side business. My son is in grade school and while I take a brief break to chat with him about his day when he gets home at 3, I take advantage of his homework time and work until 4:30.
Don't forget about utilizing nap time either. Put your kids on a nap schedule so you can find time to side hustle during the week.
6. Dedicate Your Saturday Morning
Working on weekends isn't my favorite thing to do, but I don't hate the idea of blocking out a few hours on Saturday morning to hang out at Starbucks and let the atmosphere motivate me to be productive. If you block out 3 hours on Saturday and Sunday morning, you'll free up 6 hours to work on your side business while still having plenty of time to enjoy the weekend.
7. Consolidate Your Errands
Don't spend all your free time running errands during the week or on the weekend. Consolidate your errands to just once or twice per week. My husband and I keep a running list of things we may need to get or do so we can batch up tasks on certain days.
8. Order Your Groceries and Home Items
Giving up grocery shopping last year was the best time-management move I could have made. If you spend 1+ hours each week going grocery shopping, try out Walmart Grocery Pickup or Instacart to quickly cross this task off your list.
9. Use a Laundry Service
Getting back more of your time can sometimes require you to spend a little money. If you're spending time doing multiple loads of laundry each week, consider shopping around for a cost-effective laundry service to take care of this for you. Think of it as an investment in your business.
10. Meal Prep
When you're trying to find time to side hustle and still have a life, spending an hour each night cooking dinner is just not ideal. Take 1-2 hours on Sunday and prep all your meals for the week including lunches. You can prepare something easy for breakfast like granola cereal and fruit.
Imagine how great it will feel to not have to spend your time and energy cooking each day.
11. Say 'No' a Few Times Per Day
Saying yes to your side hustle means you'll have to save no to a few other things in your life. Practice saying no a few times per day whether it's politely declining certain offers, turning your phone off while you work, or simply saying no to requests that don't align with your priorities and main goal.
12. Stop Answering Email
I'm talking about the unimportant emails of course. Realize that you can't answer every email that comes in so prioritize what's important. You may also want to set up an autoresponder to let people know that you may not respond right away to set clear expectations.
13. Put It On Your Calendar
This is an easy strategy that often works. You may not feel like you have time to side hustle because you're not creating time in your schedule. Set a specific time on your calendar and plan for it. Honor the commitments you make to yourself and continue to show up each time.
14. Don't Take on Additional Responsibilities At Work
It's important to be a team player at work, but that also doesn't mean you have to overcommit yourself when you know you have a side project to prioritize. While you probably can't flat out ask your boss to lighten your workload, you may want to ask for some assistance whether that involves partnering with a coworker or even setting expectations to accept overtime each time there's an opportunity for it.
15. Ask For Help
Consider outsourcing in certain areas of your life to find time to side hustle without getting too overwhelmed. Talk to your spouse, family members, friends, local support groups etc. and ask for help.
Outsource tasks that you may spend too much time on even if that means hiring a little help or spreading out responsibilities more evenly among the family.
Summary
There are so many ways to find time to side hustle and still have a life. Once you use these methods, you will find that the time was there all along and all you had to do was reclaim it. Realize that we don't 'make time' or 'save time'. Time just exists and it's up to us to make good use of the hours we have. Stick to a schedule and prioritize your side business in order to see better results.