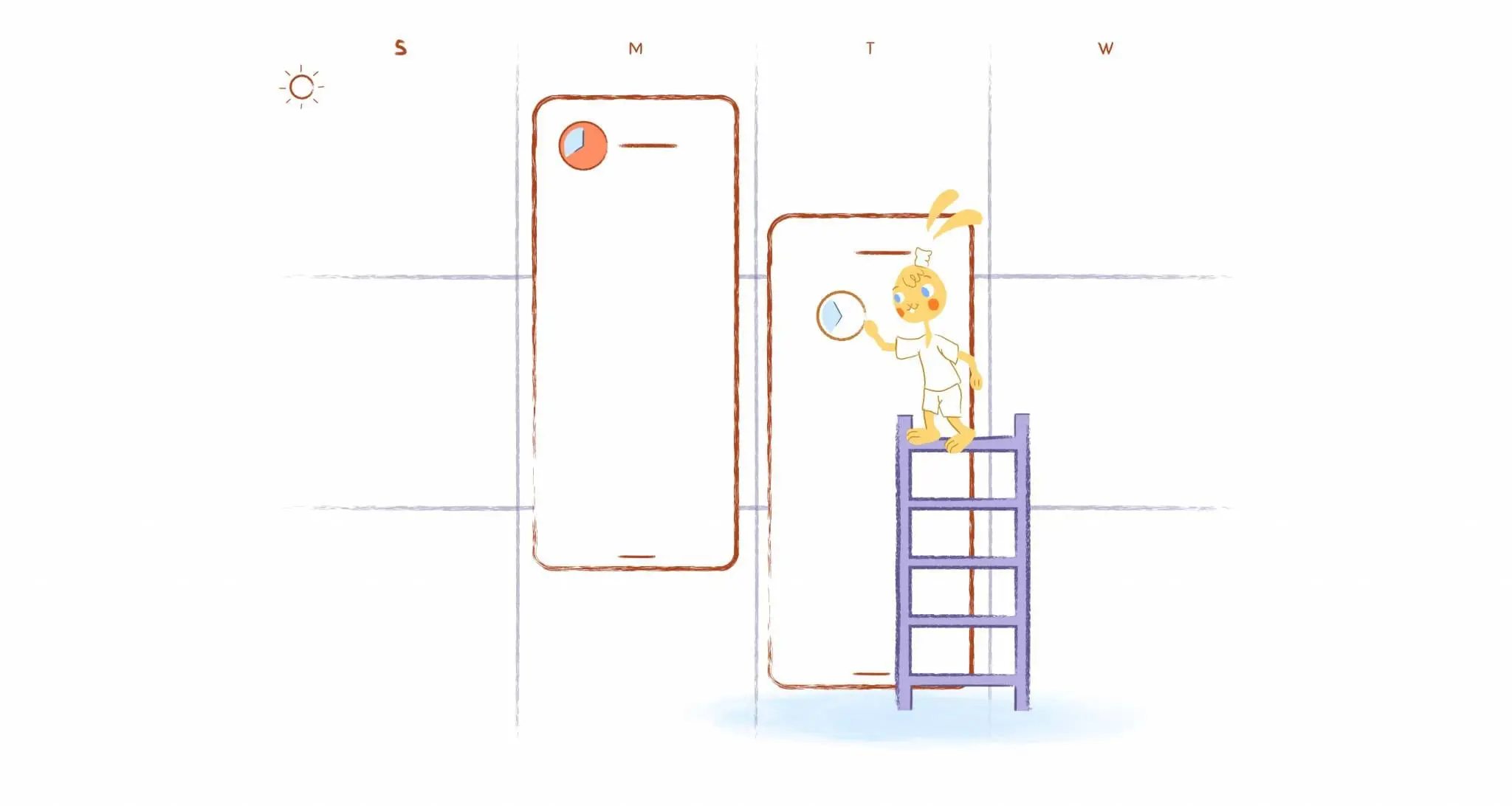 Life without a calendar would be chaotic, right? Without it would be like driving to a new destination without directions. You would have absolutely no idea on how to get to Point A to B. As a result, you would get lost, frustrated, and arrive late. But, if you had directions, you would stay on the right course and reach your target promptly.
Like your trusty directions, though, your calendar is only effective if it's accurate. And, the best way to ensure this is by making a productive calendar. That may sound like an ambitious goal. But, if you use the following tips, you'll have a calendar that you'll keep you organized and productive in all facets of your life.
You'll do better with one.
When my friends parents their own business together. They had paper calendars scattered everywhere. There was the primary calendar, a large pad that sat on top of the desk (usually that yellow pad thing), as well as the wall calendar in the office, the car, and their home. After all these years, I'm shocked that they didn't seem to have many scheduling conflicts. I wonder? I believe the mother was probably the one responsible for keeping it all organized.
Unless you have a schedule that never changes, which be rather dull, there's no need to use more than one calendar. The reason is that you're continually switching between calendars. Not only is that time-consuming and frustrating, but it can also lead to conflicts. For example, you may accept a dinner invite with a client on Wednesday night. But, you didn't consult your personal calendar and didn't realize you already committed to dinner with friends. Now you have to reschedule one of these events, and someone will be let down.
If you want your calendar to be productive, then only use one calendar that meets your needs. Ideally, it should be easily accessible, work across multiple devices, and can sync with the tools that you're already using, like Calendar. You should also be able to share your calendar with others with relative ease.
Als, keep in mind that just because you're using one calendar, customize it so that you can separate the numerous areas of your life. You could color-code different schedules, such as red for detail-oriented tasks and green for exercise. Or, you could make essential entries pop by using all caps or boldface. There's even the ability to change the default meeting times and reminder notifications.
Live in your calendar.
"Living in my calendar" is a concept I saw in an article written by Jalah Bisharat. And I'm a fan.
"Essentially, 'living in your calendar' is a to-do list brought to life," explains Bisharat. "It forces you to think not only about what needs to get accomplished, but how much time each effort is worth. And even how to sequence your day."
Here's what I like about this concept. It encourages you to put everything of importance into your calendar. You then block out specific chunks of time for each of these activities. For instance, you should check your inbox from 6:30 a.m. to 6:45 and then exercise for 30-minutes. Uninterrupted work could be from 8:45 a.m. to 10 a.m. and so forth.
Overall, it's straightforward and not reinventing the wheel. There also benefits like encouraging you to start and end each day thinking about your long-term goals and working around your energy levels. Moreover, it forces you to only focus on what's most important. Using entries that are time-bond, will help you fight back against procrastination.
However, I should add that if you don't want your calendar to become too cluttered, then you must know what to include and leave out.
Your calendar should only include the following:
Date-specific appointments or deadlines.
Tasks that you struggle with.
Learning something new, like reading.
Networking.
Breaks and downtime, even 15-minutes to do nothing.
Self-care activities like exercise or meditation.
Monthly themes that are attached to your goals. As an example, January's theme could be "Jumpstart" where you would begin the year planning a marketing campaign or a new workout regiment.
As for what you should leave off your calendar? Here are the top suggestions:
Meetings that do not have an agenda or purpose.
Standing or back-to-back appointments.
Checklists and notes.
Reminders for minuscule tasks like brushing your teeth.
Other people's priorities.
Don't put off until tomorrow what you can do today.
Excellent advice from the wise Ben Franklin. But, how does this apply in making your calendar more productive?
Firstly, be realistic about how much you can achieve in one day. There may seem like you have a hundred different things to do. But, there is no way that you'll get to them all. Focus on your top priorities, usually between three to five items, and add only them to your calendar. It's a simple way to ensure that you're not putting off the things that must get done today to a later date.
Secondly, keep your calendar updated in real-time. If you just agreed to a lunch meeting, then add it to your calendar immediately. The same goes for any other important dates, like a doctor's appointment or deadline for a project. If you wait to add these entries to your calendar, then there's a possibility that something else will pop-up and battle for the same time slot.
Employ arrow-method.
Similar to the popular the "rocks, pebbles, and sand" metaphor for time management, here you would frontload your calendar with your most critical crucial tasks. The idea is that once you've knocked these out, you can use that momentum to be productive throughout the rest of the week.
Additionally, front-loading your workweek can reduce stress. As explained by Elizabeth Grace Saunders over on 99u, "Front-loading gives you the ability to stay on top of projects that take longer than expected without getting stressed or working into the wee hours of the night."
"Since all of your must-do's are taken care of at least a few days in advance, you can easily move would-like-to-do's to the next day," adds Grace Saunders. "Also, if a cool opportunity arises, you can make a spontaneous decision to take advantage of it because you don't constantly have the pressure of racing to meet a deadline."
What's more, as the week progresses, energy begins to wane. It's been found that Tuesdays are your most productive day, with Fridays being the least.
Anyway, back to the arrow method. Nicholas Sonnenberg writes for Inc.com, that this his own calendar trick with "the goal is to make your weekly calendar look like an arrowhead–a lot of stuff, in the beginning, tapering out to a fine point at the end."
"In order to accomplish this, I schedule the majority of my meetings at the beginning of the week, preferably on Monday or Tuesday," adds Sonnenberg. "These are mostly meetings I have every week–executive meetings, weekly check-ins, financial updates, etc."
By kicking off the week with "a pretty packed schedule" creates flexibility, psychological satisfaction, and makes planning easier.
Establish flexible boundaries.
There's a balancing act here. On the one hand, you need to establish boundaries. That means if you've already blocked out a slot in your calendar, then you're committed. If you reserve a specific timeframe for a meeting or deep work, then nothing else should be planned during that period.
On the flip side, your calendar should also be flexible. What if there is a family emergency that pulls you away from work? What if a colleague can't meet with you at your preferred time because they got stuck in traffic? You need to have some leeway to address these unexpected circumstances.
That's why flexible boundaries are ideal. It's actually how the most productive people schedule-out their days. There will be items in your calendar that are set-in-stone. However, there will also be entries that can be moved to another slot. It's your decision on what boundaries are rigid or soft. But, usually, non-negotiable items would be work commitments, pre-determined meetings, or anything in your personal life like doctor appointments.
I'd also say that the most natural way around this, on top of scheduling your most important tasks, would be to leave a few blank spaces in your calendar. For instance, there could be an hour slot in the afternoon where nothing has been added to your calendar. That time could be spent handling an emergency or shifting your schedule if you must. Some people, like Tim Ferriss, even prefer to leave an entire day open on their calendar.
Look back to look ahead.
Under-and-overestimating how long something tasks is a surefire way to make your calendar less productive. If you were to block out an hour for a specific task, and it took two, then your calendar for the rest of the day will be thrown off.
Go back and review past calendars to see how much time you dedicated to recurring tasks and appointments. You can then use this information to map out your calendar going forward. If that's not effective, then track your time for a couple of weeks. You can either use a time log or a tracking tool like Toggl or RescueTime to get a more accurate picture.
Schedule regular check-ins.
Finally, review your calendar frequently. I do this on Friday afternoons to make sure that nothing has changed. Then don't miss the Sunday night check-up. After all, as time goes on, your priorities will change. You'll want to make sure that your account for this. If not, your calendar isn't going to be much of an assistant for you.