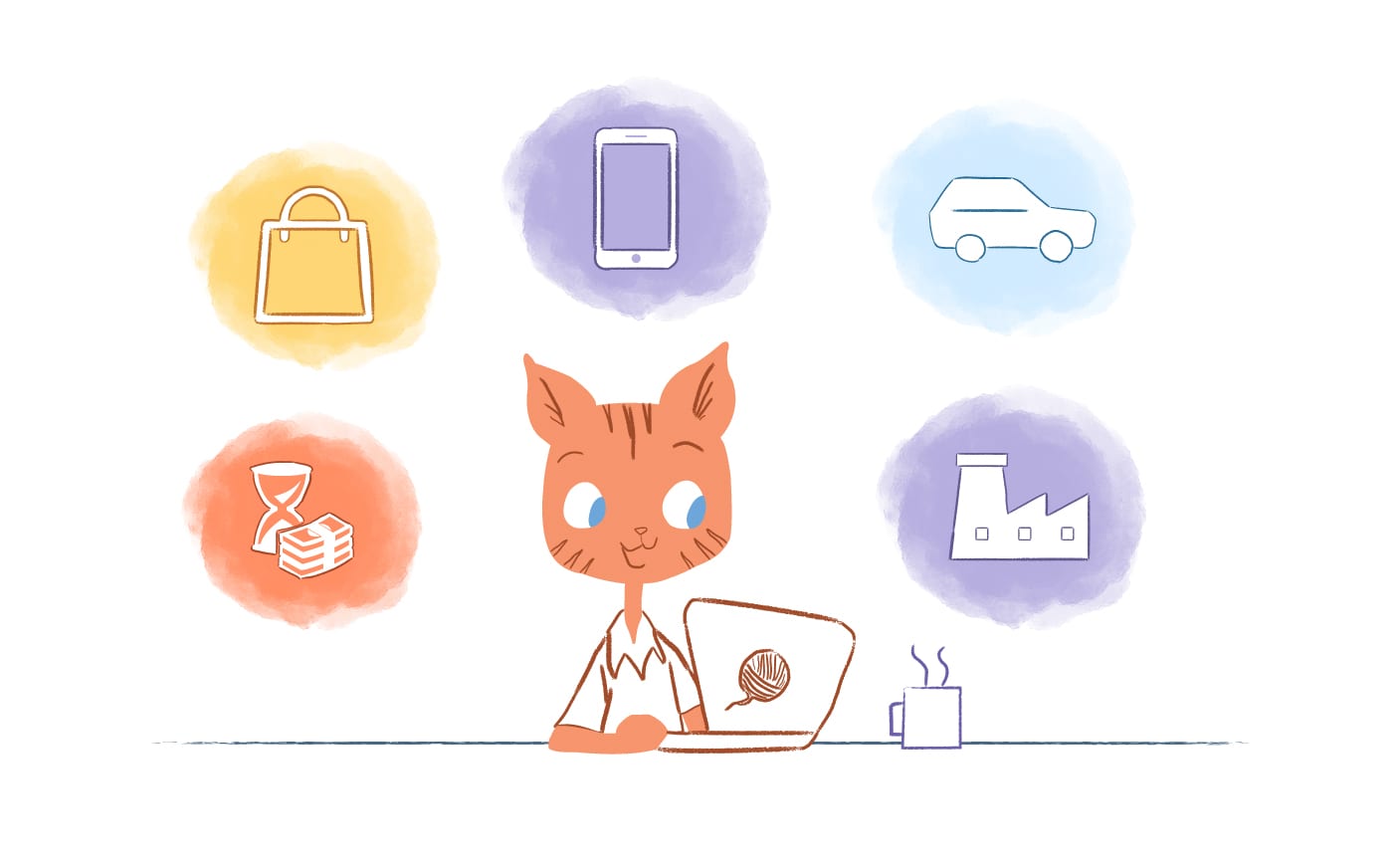 It's tax time, for better or for worse. You've collected your receipts and tallied them, filled in all the right boxes, and signed the forms. If you're looking at the "better" side of tax time, you can even calculate your tax refund from the IRS before filing.
Once you have this information, you can plan how you're going to spend it. You might be tempted to use the money for a much-needed vacation or to buy a new wardrobe. However, financial experts recommend using your tax return for the following:
Paying off high-interest loans

Making necessary car or home repairs

Building your emergency fund
If you want to invest in your future, another great way to use your tax refund is to start your own business. Here are 25 businesses you can start for $5,000 or less.
Auto Detailing
Car owners love having a clean car. The problem is, they might not always have time to run it through the car wash or wash it themselves. If you want to help out all those car owners and build a loyal client base, auto detailing is a sought-after service.
Babysitting
If you love children, starting a babysitting service is not only a way to spend time with them, but also a great way to earn cash. Be aware that a babysitting service is different from daycare, and is much easier and cheaper to start up.
Freelance Writing
Businesses are always looking for writers to create website content, write press releases, and provide other copywriting services. So if you have a knack the written word, you may want to offer professional writing services to those who can't write well or simply don't have the time.
Cake Decorating
Besides the fact that everyone loves cake, these delicious desserts are prized when it comes to birthdays, weddings, and other celebrations. If you make a decadent cake, why not try your hand at becoming a cake decorator?
Catering
Food is big business, and if you like to make, deliver, and serve it, starting your own catering business is a great choice. Some types of high-demand catered events include wedding receptions, corporate meetings, and cocktail gatherings.
Cleaning
If you don't mind cleaning and are a very detail-oriented person, a cleaning business may be right up your alley. Along with cleaning other people's homes, you can also go the commercial route and clean for businesses, as well.
Computer Repair
Most people have a computer, but many of them don't have the slightest clue what to do if it stops working or needs maintenance. All it takes to run a successful computer repair business is a passion for technology and a plethora of computer knowledge.
Event Planning
Do you thrive on organizing and planning events? If so, why not turn your passion into a business? People most commonly think of wedding planners, but planners also help to organize corporate meetings, cultural events, education conferences, and other large social gatherings. If necessary, you can rent a small storage unit to keep tables, chairs, and other items somewhere other than your own home.
Personal Fitness Training
Helping others achieve their health goals is hugely rewarding, which is why some people become personal trainers. If you are an encourager who lives and thrives by example, this type of business makes a great fit for you.
Pet-Sitting
If you love animals, then why not start your own pet-sitting service? Along with taking care of people's pets while they are away, you could eventually expand your clientele and scope of your business to include pet grooming or boarding.
Errand Running
They say that variety is the spice of life, and running errands for others is one way to do a lot of different things in a day. Whether it's taking packages to the post office or buying groceries, you can accomplish all those little things that nobody has time to do themselves. Using
Interior Decorating
Are you always getting comments on how beautiful your home looks inside? Do you love totally altering or updating the look of a room? If you answered Yes, you may want to try your hand at decorating other people's homes.
Jewelry Fabrication
People love the uniqueness of handmade jewelry, which is one reason it's become so popular. If you choose to design and sell your own jewelry, be sure to secure the rights to your designs before publicizing them for sale.
Personal Shopping
If you consider yourself a shopaholic, you'll be glad to know you can start using those skills to make money, instead of only spending it. Whether it's helping clients buy a new wardrobe or finding the perfect gift for an upcoming holiday, shopping for others can be fun and rewarding.
Proofreading
In the age of auto-correction, you might not think there is a need for proofreaders, but the exact opposite is true. Whenever there is a need for writing to be professional, perfectly spelled, and grammatically correct, proofreaders always will be necessary.
Teaching Music
Do you play an instrument? Do you like to sing or teach others the basics of music theory and performance? If so, providing lessons to help others learn about music is a great way to use your musical talents.
E-commerce
Everyone shops online these days, so why not start your own e-commerce business? Some of the most popular products to sell online include clothing, video games, and restored furniture. If you need to accumulate and store inventory, it's inexpensive to rent a storage unit.
Tutoring
There are many frustrated parents out there who want to help their children to do better in school. If you think you can help, why not become a tutor? Some of the most popular subjects for tutoring include math, physical science, English, and foreign languages.
Graphic Design
Businesses and nonprofit organizations always need professionally designed marketing materials. If you know your stuff when it comes to utilizing the latest graphic design software, there is a good chance you'll always have more than enough work to do.
Videography
People love capturing milestone events and occasions on video so they can relive the moment for years to come. And it's easier to enjoy the moment when someone else does the documenting it for you. Weddings, live performances, and graduation ceremonies are some of the most popular events people want captured on video.
Virtual Assisting
In order to succeed as a virtual assistant, you need to have some administrative, accounting, business, or technical experience in order to handle a variety of routine tasks for companies.
House Painting
Whether it's interior, exterior, or both, painting is something that most homeowners and commercial building owners don't have the time or the right equipment to do. Professional painters don't mind getting messy and love making things look new and fresh.
Lawn Mowing
Besides the smell of fresh-cut grass, another reason to consider your own lawn mowing business includes spending time outdoors in nice weather. Sometimes these jobs can grow bigger than expected, requiring a bigger mower or other machines; make sure you're certified to handle large equipment before you find yourself upgrading.
Tax Preparation
You can make good money by becoming an independent tax preparer. All you need is a Preparer Tax Identity Number (PTIN), the proper qualifications for your state, and knowledge about all the different tax forms.
Handyman
There's always something in people's homes that needs fixing. If you're good with your hands and familiar with the use of tools, you can turn your knack of fixing things into a successful business.
In some ways, the sky's the limit for starting your own small business. With a little inspiration and a little ingenuity, you can start your business up and running efficiently. And with just a little tax return — $5,000 or less — you can fund your entrepreneurial dreams.