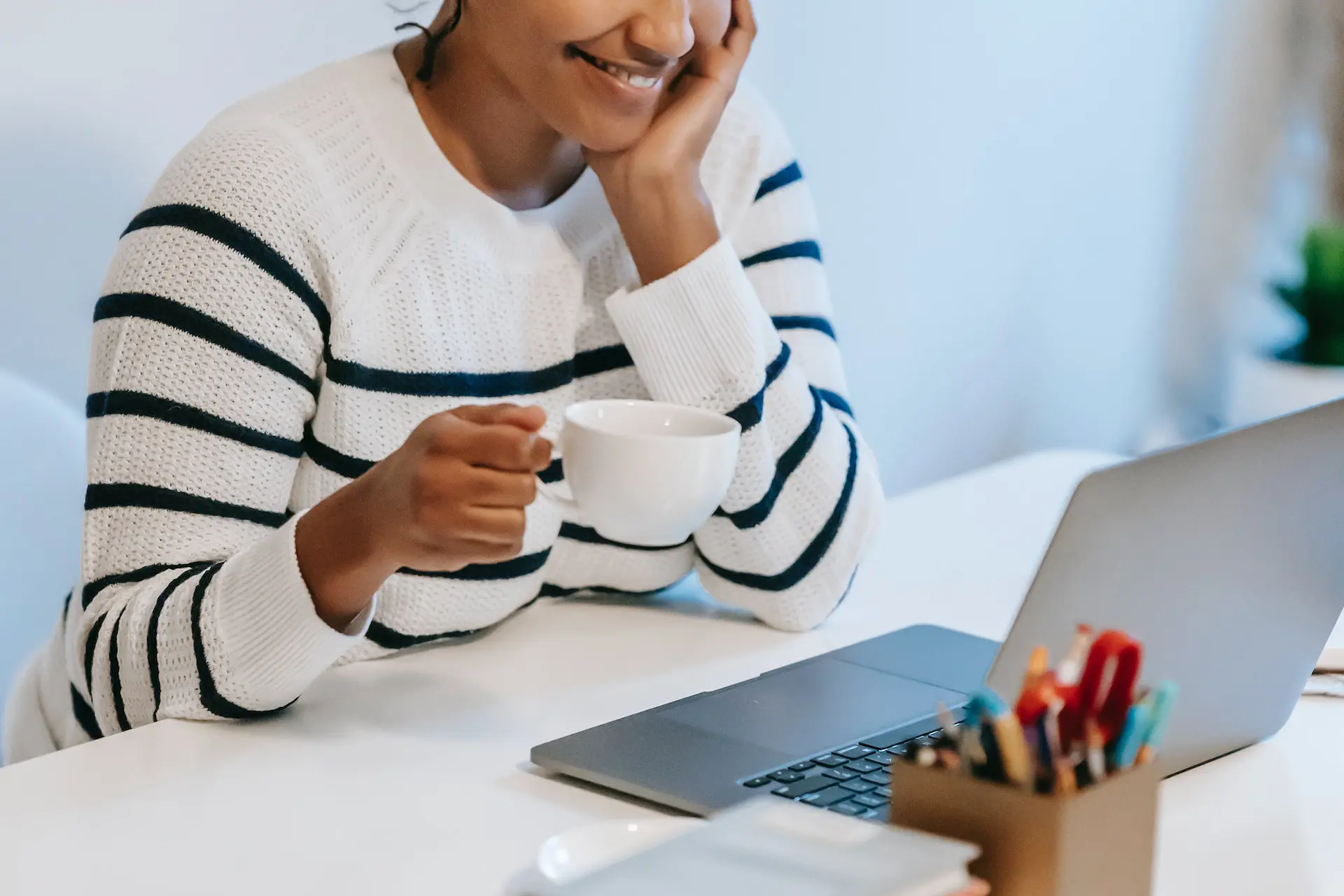 In today's remote and hybrid working environment, communication and collaboration are key. Your team can't work in individual silos and expect to produce high-quality work. This is why digital calendars are essential to your team's overall success. Of course, there are quite a few digital calendars that you can utilize, each of which has pros and cons. Some may already be downloaded onto your company's computer systems, while others may require learning a new app. Keeping simplicity and integration in mind, here are four user-friendly calendars for teams to try out.
1. Google Calendar
Starting with one of the most popular options, Google Calendar is a tried-and-true digital calendar with multiple features and functionalities. It's a free option for anyone with a Gmail account. And because Gmail is one of the most used email servers, many individuals may already be used to using Google Calendar. This is an advantage as there won't be as much training or learning acquired for your team to get started.
Another benefit to Google Calendar is that you can easily layer multiple calendars into one single view. This is great for executives managing several teams or wanting a better balance between work and home life. The search functionality is also highly advanced, allowing users to find prior or upcoming meetings and events. You can start a search by clicking on the magnifying glass on the top right side of the screen.
Google Calendar integrates with various software applications — from Asana and Airtable to Slack and Salesforce. This helps streamline processes and transferring of information from one system to another in multiple ways. For example, Slack integration allows for better communication across channels, eliminating the likelihood of scheduling errors. A Salesforce integration helps sales teams track their calls and client conversations.
Lastly, Google Calendar also excels in scheduling meetings and appointments and sending invites to teammates. Appointment slots are a unique Google Calendar feature. These slots are essentially time blocks that you're open for meetings. A member of your team can see the available slot on your calendar and schedule accordingly. This solution eliminates a lot of the back-and-forth between teammates trying to find the best time for meetings.
2. Apple Calendar
If your company is already set up with Apple laptops, then, using Apple Calendar may be the most user-friendly calendar choice for your team. Apple Calendar is a straightforward platform with a sleek viewing design. It's exceptionally easy-to-use, so even those with little or no Apple experience will have a swift learning process.
Similar to Google Calendar, Apple Calendar also enables multiple calendars. You can have a separate calendar for work, family, school, and other needs. These calendars can easily be shared amongst teammates to avoid scheduling conflicts. In Apple Calendar, you can search for events by title, location, notes, or invitees. Just like Google Calendar, look for the magnifying glass on the app to begin a search.
There are limited options for software integration. Apple Calendar doesn't integrate well with Zoom, for example.  You'll likely need to sync another calendar like Google or Outlook Calendar. Apple Calendar syncs well with both platforms, and many users decide to use Apple Calendar for the notification settings. There are workarounds for integrating other software platforms like Slack; just be sure to do some research if this is important to you and your team before settling on using strictly Apple Calendar.
Another drawback of Apple Calendar is its compatibility. It's compatible with Apple devices, including all iPhone models, making on-the-go meeting scheduling a breeze. However, it cannot be used on Android devices. Moreover, it can also be problematic when a user wants to invite or share something via Calendar with an Android user.
3. Microsoft Outlook Calendar
Microsoft Outlook is part of Microsoft 365 along with Microsoft Teams, OneDrive, Word, Excel, and PowerPoint. Unlike the other calendars mentioned in this article, Outlook Calendar is combined with Microsoft's email platform. Users just have to toggle between email and the calendar system to access it. This is a benefit as it eliminates having another app on either your smartphone or laptop.
Setting up an appointment or a meeting is as easy as double-clicking on the calendar and adding others to the meeting. If your team is working across multiple time zones, Outlook Calendar considers this. You have the ability to set multiple locations within the Time Zone setting. If you want some of your appointments to remain private, you can conceal the meeting's information so others see 'busy' on your calendar.
Numerous other software systems integrate with Outlook Calendar—these range from LinkedIn to Zenefits, allowing users to seamlessly work across various programs. Microsoft Teams is already integrated into the Outlook Calendar, which helps schedule remote meetings. With this feature, you don't have to copy and paste a video conferencing link from another browser into the meeting invite. And when the notification for the meeting happens, you can simply click on 'join' to open up Microsoft Teams.
When your team uses Microsoft Outlook, you can easily share group schedules. This makes it easier to plan events and coordinate around each other's busy schedules. In addition, Microsoft Outlook has a 'proposed meeting time' option to find the soonest open time on everyone's calendar. This feature is helpful for larger meetings when multiple people must attend. Not only does this save you time when scheduling, but it also lets you see what times of day people on your team are more available.
3. Asana Calendar
Asana, a software platform designed to help teams stay organized and on track, has a calendar feature that works well for teams. If you and your team are already set up and utilizing Asana, it makes sense to tap into the platform's user-friendly calendar as well. Many teams who are juggling multiple projects at once find Asana beneficial. Editorial teams, for example, can manage content production and flow while engineers can better track and fix bugs.
With Asana Calendar, you can choose how much you want to see. Different view options allow you to select only your personal tasks or team projects. Because of the team view, you know which members have the bandwidth for new assignments or projects. Asana's Timeline feature connects with the platform's Calendar but should be used for specific purposes. Use the Timeline when your project has a set process and a strict deadline; reserve your calendar for your meetings, independent to-do items, and other scheduling needs.
Asana has over 200 integrations, from Microsoft Teams and Zoom to Google Drive and Slack Creative. Similar to Google Calendar and Microsoft Outlook, these integrations provide a better overall experience for teams. Instead of switching from one app to another, users can access the information they need within Asana.
There are two main downsides with Asana. The first is the cost. While there is a free option for teams, you'll only get the full experience with a Premium or Business plan. The exact pricing ranges depending on the team's needs and size. The other downside to Asana is the learning curve. Some team members may have a longer onboarding process than others, depending on their prior experience with utilizing project management applications.
How to Choose
When it comes to selecting the best calendar for your team, think about what is most important. If your team needs project management help, you may want to choose something like Asana. Google or Apple Calendar may be a better fit for you if you are looking for a system already integrated into your company's framework. No matter what calendar you decide, ensure you and your team are tapping into all its features for maximum efficiency and productivity.
Featured Image Credit: Photo by William Fortunato; Pexels; Thank you!