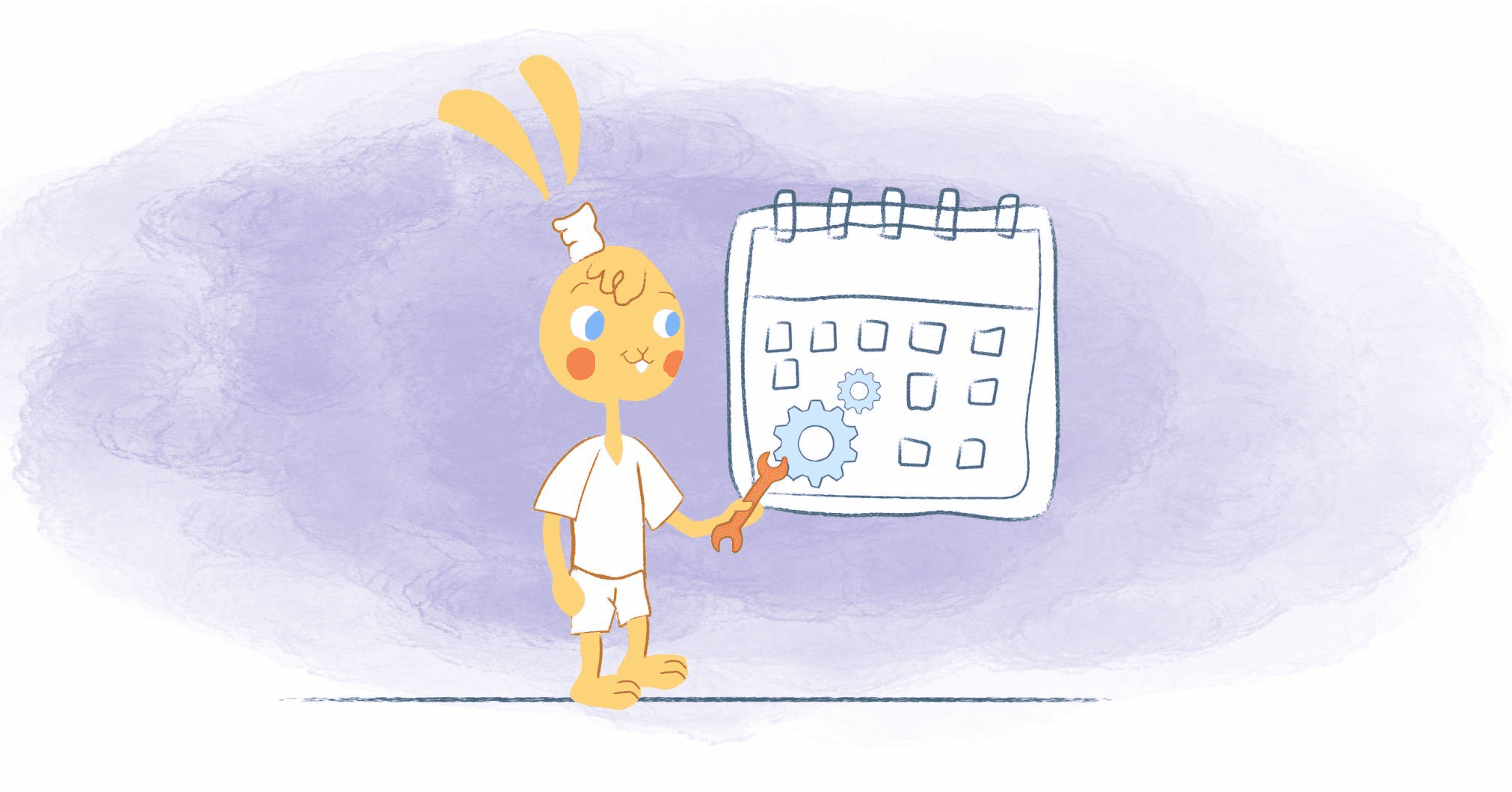 Right now, you're probably planning for the holidays — both personally and professionally. What's more, there's a good chance that you're winding things down so that you can be rejuvenated for next year. While there's wrong with either, it also wouldn't hurt to get a head start on next year's calendar.
I'm in no way suggesting that you begin packing your calendar to the brim. But, if you want to be productive and organized, then definitely start planning ahead. In fact, successful people like "Shark Tanks" Robert Herjavec are big proponents of this.
Why Plan Your Calendar in Advance
Herjavec is known for mapping out his calendar at least a year in advance. ″[It] allows me to manage my time and prioritize," he explains. "It doesn't mean that everything on the calendar needs to be locked in, but it gives me an idea of where I'm going to be and when so I can maximize my time."
He famously told Entrepreneur that he would meet with his assistant and kids' school counselor when his children were younger. The purpose was to go through "each and every" school holiday and event they had off.
"Because of that, I never missed a swim meet. I never missed a school play. I never missed anything," he said. "I'd fly from L.A. back to Toronto to be with my kids for one day. That's the great thing about having your own business — the freedom to control your schedule and to do with it what you want."
In addition to your personal obligations, you should also block out recurring tasks or projects with deadlines. The reason? Well, as the adage goes, what doesn't get scheduled doesn't get done.
However, the same idea applies to appointments that keep you healthy, happy, and productive. Again, if you don't book them now, something else is bound to pop-up. So, to avoid potential calendar conflicts, I recommend that you add these to your calendar sooner than later.
1. Annual Physical
As the name implies, this is a yearly visit to your primary physician. At the minimum, they are going to check your vitals. These are usually the basics, like your blood pressure, heart rate, weight, and temperature.
However, they may also want to discuss your family's medical history. They could also do additional blood work or testing, depending on your health background and history. And, this would be the time to bring up any health concerns or questions that you have.
Regardless if you're in peak physical condition or have your head in the sand, this is an essential appointment. The last thing that you need is to have a health problem to become worse because you skipped your annual physical.
Additionally, depending on your gender, background, and lifestyle, you may also have to book further doctor appointments. These include dermatology, appointment, gynecological exam, or mammogram.
2. Dentist Appointment
The American Dental Association suggests that you get your teeth cleaned every six months. I know. You brush twice a day and floss. But, these regular cleanings help stave off cavities and gum disease.
Furthermore, your dentist is also checking for gum disease, tooth decay, or impacted teeth. Just like your annual physical, if you ignore any dental problems, they can become a painful and expensive experience. Even worse, it could lead to serious health problems, including brain or heart infections.
3. Eye Care Checkup
Do you wear contacts or glasses? If so, then you definitely need to see an optometrist regularly. What if you don't? The hard truth is that as you get older, your vision just isn't as good as it used to be.
That may not be a problem right now. But, if not addressed, it could result in gnarly migraines to getting in a car accident. Also, you're going to be checked for things like cataracts and glaucoma.
The American Optometric Association recommends getting an eye exam at least every two years. After 40, however, you'll probably want to do this annually.
4. Therapy Check-in
Did you know that 450 million people have a mental disorder? Of course, different models will require various treatments and timeframes. In most cases, though, you will probably meet either once a week or every other with a therapist in-person or via teletherapy.
Typically, this will be for a couple of months — usually 3- to 4 months. However, your course may take longer, depending on your needs and treatment. No matter the length of time, it's imperative that you don't neglect your mental health as it influences every aspect of your life.
If it's an emergency, please call 911 or SAMHSA's National Helpline 1-800-662-HELP (4357).
5. Mentor Sessions
Most mentoring programs recommend that a mentee and mentor get together once a month. For some, that may suffice. But, for others, you may need to up that frequency.
For example, during your startup's early stages, you may want to grab coffee once a week. But, as your business begins to take off, you may only catch-up every quarter. And, eventually, that may dwindle to just an annual event.
In other words, when establishing the relationship, you and your mentor will connect regularly. As time goes on, that may become less regimented. Just note that this would be something that you discuss in advance.
6. Legal Parley
"At first glance, this may not seem like a good way to keep costs down, but you'll be amazed at how much it reduces the endless rounds of phone tag that plague busy entrepreneurs and attorneys," writes Karen E. Spaeder in the "Where to Start Looking" section of Start Your Own Business.
"More important, a monthly five- or 10-minute meeting (even by phone) can save you substantial sums by nipping small legal problems in the bud before they have a chance to grow." Overall though, you probably don't need to meet with your lawyer unless you need legal advice for:
Starting a business
Bankruptcy
Disability claims
Wills and trust
Divorce
Criminal charges
Car accident resulting in injuries
Lawsuits
Wrongful termination or discrimination
7. Financial Advisor Meeting
According to a 2018 survey by Northwestern Mutual, money was the dominant source of stress for almost half of Americans — 44% to be exact. Additionally, data from the American Psychological Association shows that money is the main stressor for Americans. "Regardless of the economic climate, money and finances have remained the top stressor since our survey began in 2007," the results revealed.
Considering the uncertainty following COVID-19, I can't imagine that this will change any time soon. I wouldn't be surprised this gets even worse. As such, to protect your financial future, regularly meet with your financial advisor.
"While every investors' needs are different, we recommend meeting at least once per year for a portfolio performance review," writes Bruce Smith, CFO and Chief Compliance Officer at Premier Financial Group. "You'll also want to speak with your advisor regularly about rebalancing your portfolio to avoid concentration, manage risk, and keep your investments well diversified."
However, there are exceptions, most notably, life changes like marriage, death, illness, job changes, or the birth of a child.
8. One-on-Ones With Your Team Members
Whether you do this weekly or bi-weekly, the key is consistency. That may seem like a lot, but you can do this either in-person, by phone, or through electronic messages like email or Slack. Your primary reason for this is to check-in on your team and make sure that you're on the same page.
After determining the frequency and meeting preference, this can be scheduled as a recurring event in your online calendar. For example, you could block out your one-on-ones on Friday afternoons. So, if you meet with a team member from 1 pm to 1:30 pm, you just need to schedule it once, and it will automatically be added to both of your calendars.
9. Updating Investors
Depending on what stage your business is in, this can vary. Some advise you to update investors every 4-8 weeks, while others claim that every 3 months is best. But, if they're highly operationally involved, this could be daily.
Usually, you can shoot them an email. But, that ultimately depends on your relationship. Regardless, make sure to keep them in the loop if you need help, want insights, or build trust.