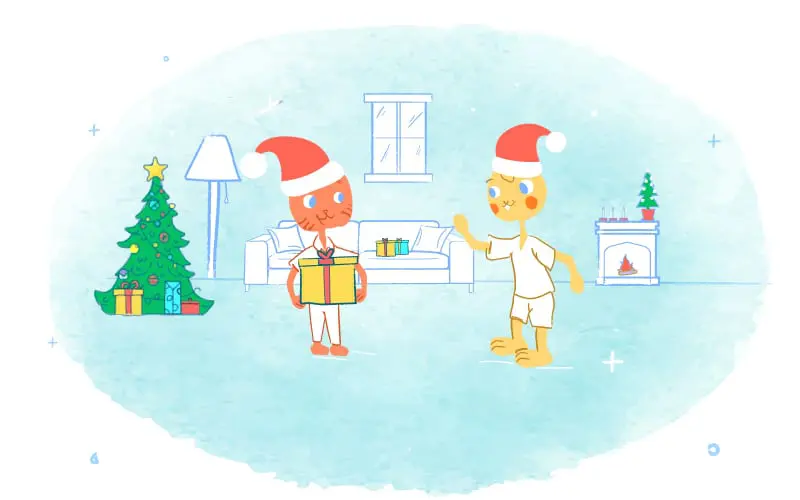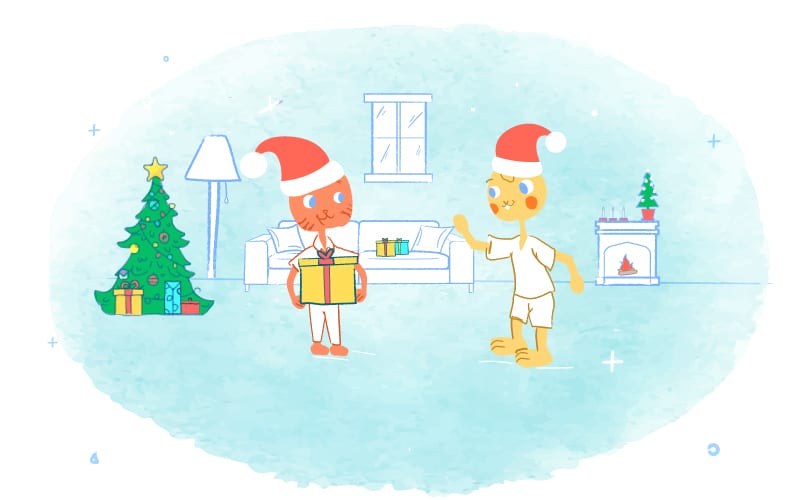 On behalf of the entire Calendar team, we wish you a Merry Christmas!
Like us, you've probably worked tirelessly all year to work on achieving your goals. As the year draws to a close, it's a good time to relax and enjoy your success. However, you most likely feel as though you can't take too much time off because your business is still open and needs attention.
Like all small business owners, the holiday season can be a challenge in terms of staying productive but taking the time to enjoy the festivities, the season of giving, and family and friends.
Here are some Christmas productivity tips that will help you enjoy the festivities getting business done.
Combine Work and Play
So often, we think work and play belong in different silos. And, while that can be the case in certain situations, the holidays are an opportune time to ditch those silos and combine the two.
If you and your team plan to still mostly work over the holidays, then add a festive touch to the environment. Just add some Christmas tunes to the mix along with festive food and a gift exchange. Even if you plan to work from home during some point during the Christmas break, you can create a festive work environment. Some of our remote team has been known to string Christmas lights around their home offices and don Santa hats.
Segment Work Time
Thinking that you are going to spend all day, every day during the holiday season working the same amount of hours as regular weeks is not realistic nor is it productive. Focus on a short list of daily priorities and then tackles those in blocks of time rather than dragging them out across a workday.
Knowing you've set yourself the goal of completing the priorities in one to two hours tops with the reward of a fun activity afterward can keep you from distractions and amp up productivity. For example, work two hours in the late morning so that you can spend the early afternoon doing something with family or friends centered around the holidays.
Set a Schedule
To figure out how much time to segment, you need to put all the planned work time on a physical schedule or scheduling app. Set aside a certain amount of work hours during the holiday time that covers what you need to do and then map that on the schedule.
Having it in writing through our Calendar app gives you more control over your time. Also, it's a tool that gets you to check off what you accomplish, which can motivate you to keep going and alleviate any of those guilty feelings for taking time off.
Be Reasonable and Realistic
Finally, be realistic about the holiday time. It is full of distractions and special people who want — and deserve — your attention. Even customers and clients realize that the holiday season means time off so they won't expect you to be accessible 24/7.
Therefore, don't try to do too much or be everything to everybody. Instead, set limits on your time so you decide how you want to spend the holiday time, including giving yourself some "me" time. And, that means realizing that you won't get this opportunity to do focus on other things besides work for probably another year.
Vary Your Productivity
Productivity doesn't always have to be related to work. This is a quiet time that you can do other things that can make you feel just as productive. Maybe that involves catching up on things around the house or taking care of health appointments.
It could also involve spending more time on a hobby or learning a new skill through an online class or hands-on workshop. Even if is about catching up on a favorite show or reducing that pile of books on the nightstand, you are doing something that holds meaning for you.