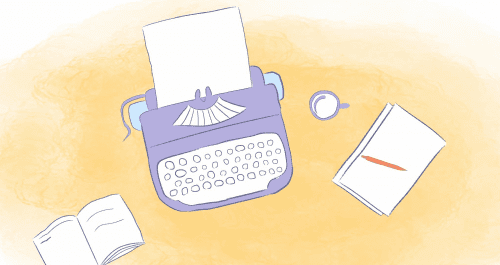 Freelancing provides one of the best ways to make money on your own terms. Becoming a freelancer means you're a contract worker and not an employee. While you don't get employee perks and benefits, you get the freedom to set your own rates, set your schedule, and choose who you work with.
Getting started is easy, but scaling up can be a bit of a challenge. While it's important to work on mastering your skill set, you also have to manage a business, which includes tasks like accounting, pitching, client communication, and more. While freelancers tend to earn more than the average employee in their field, they need to because some of that money goes to taxes and operating expenses.
As a result, many people may experience the 'burnt out' or 'underpaid freelancer' syndrome. There's a way to overcome this, however, and it all comes down to managing your time and energy so you can scale your freelance business up. Here's how freelancers can start scaling up in every way despite being swamped with tons of projects.
Find Higher Paying Clients
One of the best ways to scale up as a freelancer is to find higher-paying clients. When you're just getting started, you may offer a basic introductory rate. Over time, your skills will grow and your rates will increase.
If you feeling like money is tight in your business or that you're not being paid enough for your services, it's likely time to start raising rates. Realize that you may not need to search for new clients right off the bat.
At the end of the year or the start of a new one is the perfect time to request a rate increase or tell clients that your rates will be going up. Of course, some of your clients may not be willing to pay the rate increase but others will. This instant pay increase will only happen if you speak up and ask for a higher rate.
You can always start pitching new clients with a higher rate as well and you should be doing this regularly or at least keeping a list of leads. Schedule time on your calendar where you can search for prospects each week or month and apply to new jobs. Higher paying work is out there in your freelance niche. You just have to be organized and willing to take the time to seek it out.
Narrow Your Niche
Are you trying to be a jack of all trades? Have you been guilty of picking up just any job just to make money freelancing and get some experience? This is okay to do initially, but once you get established, it's important to narrow your niche down. Freelancers can manage their time and scale up faster if they have a specified niche.
You may feel like niching down means you will turn a lot of good-paying work away but it's actually the contrary. Niching down will allow you to save time on projects that don't serve you. Plus, it will be easier to become an expert in your field. You want to be known for something. General freelancers don't really get referrals or top picks for most projects because people don't know what your specialty is.
If you have a particular niche, and you've taken time to grow your expertise in that area, you can build a solid reputation for yourself and attract top-level work.
Become More Efficient When Completing Unpaid Tasks
When you have a regular W2 job and get paid hourly or with a salary, you have a guarantee that you'll get paid even if you slack off or spend too much time on something. This is not the case with freelancing. Time is money – literally. And you must make sure you're managing your time efficiently, especially when it comes to important but unpaid tasks.
Consider using a project management system like Asana or Tello to manage your client's work and keep some meetings to a minimum unless they're included in your project rate. Try not to waste too much time on email or consider setting up an autoresponder or FAQ page to answer common questions from prospects.
Also, set up automatic invoicing for recurring clients and communicate efficiently with clients and teammates to limit many back and forth.
Outsource Some Tedious Tasks
Just because your freelance clients are outsourcing a task to you doesn't mean you can't outsource that task to someone else. Talk to your clients to get their approval for you outsourcing a task and ensure them that they'll get the same quality overall. If you're a graphic designer and want to hire an assistant to help with client work, be sure to oversee what they do and make sure it has your stamp of approval before submitting the project.
Or, outsource some tasks in your business that could free up more time and help you scale up. As a freelance writer, sometimes, I have my assistant help me develop topic ideas for clients. I do the writing work, but sometimes it takes me a while to come up with topic pitches. By outsourcing this task, I can gain back some time and focus on other business areas.
Streamline Your Work – Offer a Product
One other way that freelancers can manage their time and business to scale up is by streamlining their work and turning it into a product that can be sold again and again. Most freelancers tend to get paid for their services but see if you can automate a service or teach it to a client for money instead.
For example, if you design social media or Pinterest images for clients, you can continue offering this service but also sell social media image templates that your clients can use and customize. You never know who will be interested in a reusable product that you can offer to save more of your time and scale-up.
Scaling up as a freelancer is easier when you can efficiently manage your schedule, free up more time, and grow your income.