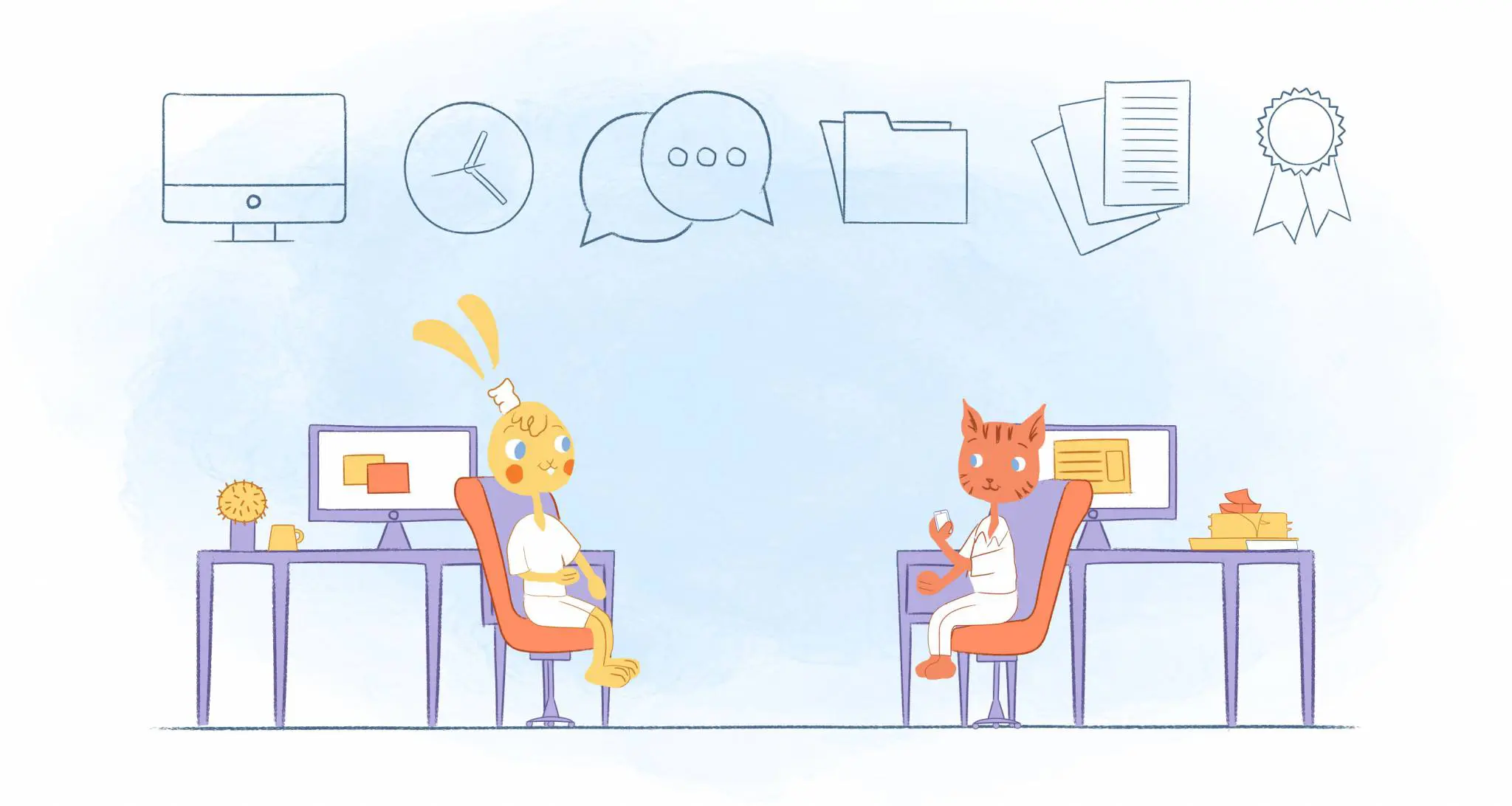 Like any other tool, you'll want to maintain your online calendar. Calendar apps provide a convenient space for you to order your life schedule, but it's up to you to make sure everything is nice and orderly.
If you struggle to wade through what's on your own online calendar, it won't help your productivity like you'd hoped. Instead of giving up, it's time to do some spring cleaning.
Refreshing Your Online Calendar
Here are some ways you can clean up your online calendar so you can get your productivity back on track:
1. Use Color-Coding
Most calendar apps will allow you to order your events by color, making it easy to distinguish them at a glance. Your online calendar will have different events for work, home, and leisure. Assign a color to each category, and it will be easy to locate exactly what you're looking for.
For example, the color red can distinguish all of your work-related events from the rest of your calendar. You might use blue to indicate your at-home priorities. The best part is that you can customize your calendar with whatever palette you choose, making your online calendar unique to your style and preference.
2. Stick To A Routine
Creating a calendar event every time you have an upcoming task or activity is not only a chore, but also one of the common ways online calendars get cluttered. If your regular activities occur at different times from day to day, this could easily jumble your weekly calendar. Moving forward, sticking to a routine can help keep things in order.
When you schedule an event at the same time each day or week, you can set it to repeat. This continuity will keep your calendar in order week after week. Stick to a consistent, repetitive time and watch as life gets so much easier.
3. Remove Unnecessary Events
No matter how organized you may be, there is such a thing as over-scheduling. Taking planning to an extreme can make an ordinary day feel overwhelming. Deciding what might be unnecessary to add to your online calendar can cut down on busywork and wasted time.
Some events just don't deserve the formality of being added to your online calendar. While breakfast may be an important part of your daily routine, it hardly needs to be added to your digital schedule. These extra events will only crowd out everything else you need to remember, such as important meetings and appointments.
With your remaining events, take advantage of data. Using time analytics provided by a calendar app can also help you determine if you are using your time well. This could help you cut down on low-priority meetings, opening up more space in your online calendar.
4. Create Separate Shared Calendars
There may be times that you'll need to share a calendar with someone else to coordinate events and schedules. Splitting your online calendar in two can easily declutter what would otherwise be an overloaded mess. Keep one calendar for yourself, and use a shared one for those collaborative events.
Using a calendar app makes creating a shared calendar easy. A shared calendar is a smart approach for family events, but also for work priorities like team projects. Remember to keep work and family calendars separate to avoid mix-ups.
5. Include Time For You
Your online calendar may be overwhelmed with deadlines, assignments, and meetings, leaving little to no wiggle room. The sheer volume of commitments can feel cumbersome and cause unhealthy amounts of stress. Scheduling time for yourself can help cut down on the load of responsibilities you cram into a day and help you get some needed rest.
Setting some "me time" aside will make certain that you're allowing yourself time to reflect, relax, and recharge. A strong work ethic is a valuable skill, but not allowing yourself to take breaks can lead to mental illness and burnout. When cleaning up your online calendar, make sure to block off time for you.
6. Hold A Personal Planning Meeting
Your online calendar is your own. To decide exactly what you want on it and what you don't, hold a personal planning meeting. Take an hour to categorize your appointments, prioritize them, and decide just how much is "too much" for your online calendar. This will add an extra event to your calendar, but it will help you better organize the rest of it.
Make this a monthly occurrence. Scheduling a time each month to go over your online calendar will help keep it from becoming cluttered again. You'll be able to spot scheduling errors, follow up with people, and identify bad habits that are affecting your productivity.
Your online calendar is meant to be an extension of your daily life. Treat it that way. The tidier you keep it, the more put together you'll feel and the more productive you'll be.