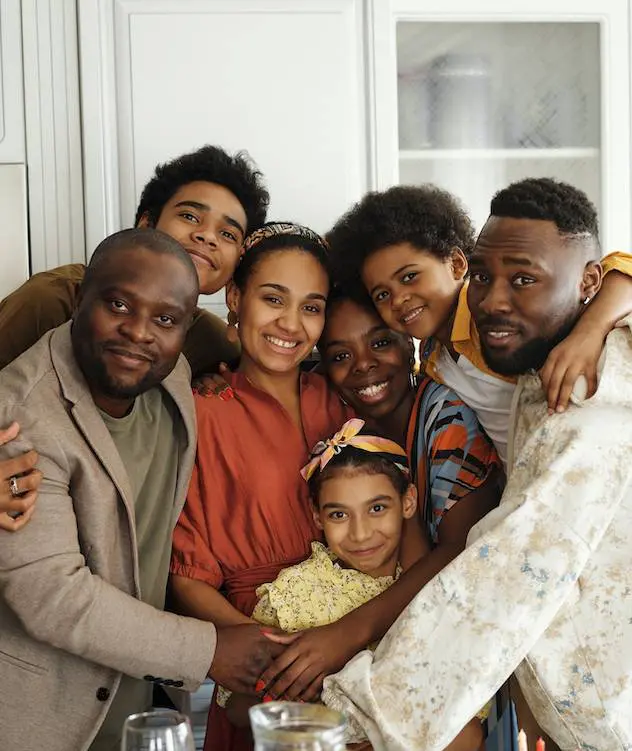 National Siblings Day is on April 10th every year. While Father's Day and Mother's Day are widely celebrated, fewer people are taking the time to make sure they are staying connected with their brothers and sisters. How are you going to connect with your sibs this year? Okay — you have exactly six days to decide!
How to Connect on National Siblings Day
Family is one of life's greatest joys, so you have every reason to take advantage of this holiday. The following ideas can be used for the only child of the family as well. Connect with a long lost friend or your parents to get the same warm fuzzy feelings inside:
Jump On a Call
Over time you may find yourself separated from family by large distances. This is quite the change from the days you used to spend under the same roof. Fortunately, connecting with siblings requires nothing more than a short phone call.
Even the busiest people can make time in their Calendar for a quick phone call. Send your sibling a quick message or Calendar invite to coordinate a time to catch up. Additionally, you can plan a longer video call where multiple family members can join in and share some smiles together.
Reminisce On the Good Times
Even if there's nothing to talk about, you can always find joy reminiscing about your youth. Recounting favorite childhood memories is a surefire way to spark a conversation after months or even years of being apart. Few things bring siblings back together, like a trip down memory lane.
If you choose to do a video call, screen sharing will open up a host of opportunities for recalling happy memories. Share digital photos and old family videos and talk about the events you remember from those times. Each piece of media will come with a story or a laugh, and pretty soon, you'll lose track of time remembering the good old times.
If you can meet together in person, try to recreate an old family photo. Reenacting an old photo always makes for a good laugh, and seeing the photos side by side will bring the memory back to life. If you're still socially distancing, you can try your hand at some photo editing to bring an old photo to life.
Put Together a Family Gathering
What's National Sibling Day without the whole family? The Spring weather of April makes for a great setting to put on a family event. Invite your parents, siblings, and bring all the nieces and nephews along for a good time. Mark it in your Calendar, and you might just have a family tradition in the works.
The combination of warmer temperatures and a lingering concern for COVID-19 makes an outdoor activity the best choice for National Sibling's Day in 2021. Meet together at the park to play games and have a picnic, or hold a backyard barbeque with your family's favorite dishes. Other outdoor family activities include hiking, fishing, or even going to the drive-in theater together.
If your family is healthy and vaccinated, and local circumstances permit, you can consider meeting up an old haunt of yours from back in the day. Perhaps this is a restaurant you frequented as children or a movie theater that was the spot of a monthly family tradition. Making new memories at a storied location will make for the perfect Sibling's Day celebration.
Go Out and Serve
While you may enjoy a close relationship with your siblings, others aren't so lucky. In fact, there are millions of people less fortunate than you that could use a pick-me-up right about now. Band together with your family and become brothers and sisters for the less fortunate.
Serving together is a great bonding experience. There are few activities that are full of love as giving service to another human being. Contact charities in your local community or keep your eyes peeled for upcoming events you can add to your Calendar. Visiting a children's hospital or nursing home are great places to go to make someone's day.
Send a Surprise
You have a few days until it's actually National Sibling's Day, which should give you just the right amount of time to put together a surprise gift for your siblings — whether you have brothers or sisters. An unexpected package will feel like a Christmas present and bring just as much joy to your family members.
Add details to your gift that are personalized for each family member. Include their favorite treats along with some objects that resemble inside jokes or favorite memories. You can get really creative by including a CD with your favorite songs as children or a copy of your favorite movie growing up.
Involve the Kids
Siblings Day isn't just a day for distant relatives to reconnect. You can make this an annual tradition with your own family. Get the kids involved to their family bond gets stronger every year.
Matching outfits always make for a cute photo shoot for the kids to look back on. You can also let each child select an activity for all the siblings to participate in. Mark this in your Calendar, so they have enough time to make their decision and watch your kids support each other in their favorite activities.
You can choose to pretend National Siblings Day doesn't exist or use it to help you make family a priority. While it's only one day out of the entire year, treat it right and its effects will carry over into the other 364 days.
Celebrate one day the right way and your sibling bond will be better because of it.
Image Credit: august de richelieu