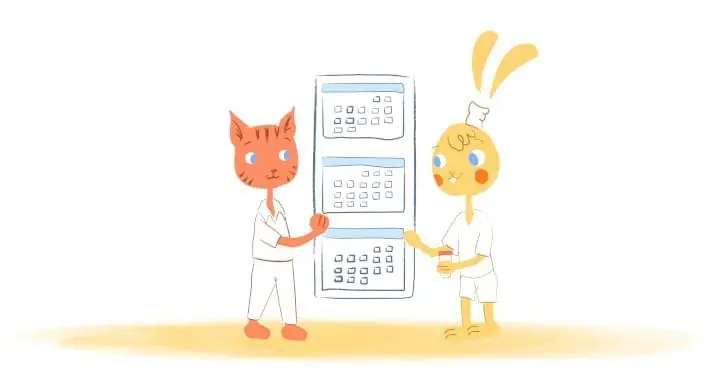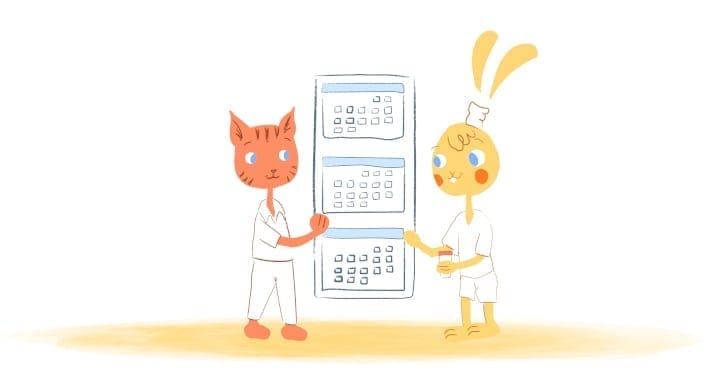 When was the last time you spoke with your mom? What about your brothers and sisters? How about your Grandparents or Aunts and Uncles? Have you called a long-lost cousin lately?
As you grow older, it can be harder to stay in touch with family. While technology can keep you connected, making time to catch up regularly is tough. Don't let yourself lose touch with family. Close relationships with your parents and siblings have all sorts of benefits.
Next week is Thanksgiving — so you may have a little too much family along with the turkey. But if you are isolated with the Covid-19 stuff — go ahead: Put a call on the calendar. Your family wants to hear from you.
Making Time for Family
Like any other priority in life, you have to be deliberate about making time for your family. Here's how to do it:
1. Create a Family Calendar
Even if thousands of miles separate you, you can keep your family involved with shared calendars. Whether you're a grandparent, a parent, or a young adult, you play an important role in your family members' lives.
If you have kids, this is particularly important. Add their sporting events, music recitals, and other activities to your shared calendar. Invite your own parents to view or edit the calendar. If they're local, you might extend a standing invitation to these activities.
2. Plan Get-Togethers
The best way to keep close to your family is to be present with them. Plan get-togethers with your online calendar, and be inclusive with your invitations. COVID may be the best time to start thinking and planning. What have you been missing?
If the distance is too much to overcome, you can still plan a virtual event to enjoy quality time together. Being able to see each other's faces and catch up is what matters. When all else fails, just throw a phone call on the calendar. A friend of mine has five children — all married. They have a zoom call every Saturday. They're spread across many miles, and sometimes they are in other countries.
Zoom has made their "calls" virtual for the last few years. My little ones are at home — but I envy them — and the sibling connection. I hasten to say that I'm grateful one of my siblings started a text thread — that has been fun.
3. Schedule Reminders
Sometimes all you need to stay in touch with family is a gentle reminder. The good news is, your online calendar can prompt you to reach out to family members periodically.
When you get one of these reminders, drop what else you're doing. If you wait, you may forget about it by the time you finish your current task.
Calling or texting family doesn't need to take long. It's just an easy way to check in every once in a while to remind your people how much you care about them.
4. Plan a Road Trip
To make up for any distance, plan a road trip to visit your extended family. Traveling by vehicle is a great way to make memories both on the drive and when you arrive at your destination.
You can plan the logistics of your trip using your online calendar. Pepper in some rest stops, roadside attractions, food breaks, and hikes to stretch your legs after long hours on the road. You can also use your calendar to plan a fun itinerary once you've arrived. I know — got it — I'm dreaming of "post-covid."
5. Remember Birthdays
The best time to reach out to a family member is on their birthday. This annual event should be celebrated, but we all know how easy it is to let one slip through the cracks. Use an online calendar, and you'll never forget another birthday again.
Online calendar events like family birthdays can be set to occur annually. Share these events with the wider family to make it easy for everyone to plan their celebrations and gifts. You can also add anniversaries, weddings, graduations, and any other family milestones worth noting.
6. Make Time for the Kids
Being close to family isn't just about staying connected with those who have moved away. Most important is to be close to the ones inside your home. If you have kids, you'll never regret scheduling an afternoon to spend with them.
Block off time in your online calendar specifically for each child. Play games with them and take them on adventures with you. They'll grow up before you know it, so start early and spend time with them often.
7. Connect With Your Spouse
The most important person in your life should be your spouse. Your husband or wife has the unique honor of being chosen by you to join the family. Make sure he or she feels special.
Use your online calendar to plan date nights once a week. Block off the occasional afternoon just for them. Always make sure to eat dinner together. When you're close with your spouse, it's much easier to remain close to the rest of the family.
My boss and his wife put all requests on their connected online Calendar. His wife even sends a Calendar invite for "please pick up milk on the way home," and he accepts. You can use a similar idea for your shopping trips.
8. Start a Family Tradition
Traditions are great ways to build memories over the years. Think back to your childhood: Was it cinnamon rolls on Saturdays? Maybe you always went camping together for the Fourth of July.
Give your kids and spouse those same joys. Create recurring events in your online calendar to ensure these special days do not slip through the cracks.
The best part is, family traditions come in all shapes and sizes. They're most common around the holidays, but you can create a tradition for any time and season. Get creative and choose one that the whole family will enjoy. Don't forget that share feature!
Cherish your family now and forever. While balancing work and family time is tough, there's no tool better suited to it than your online calendar. Schedule a call, trip, or tradition with them today. When you look back later in life, you'll be glad you did.