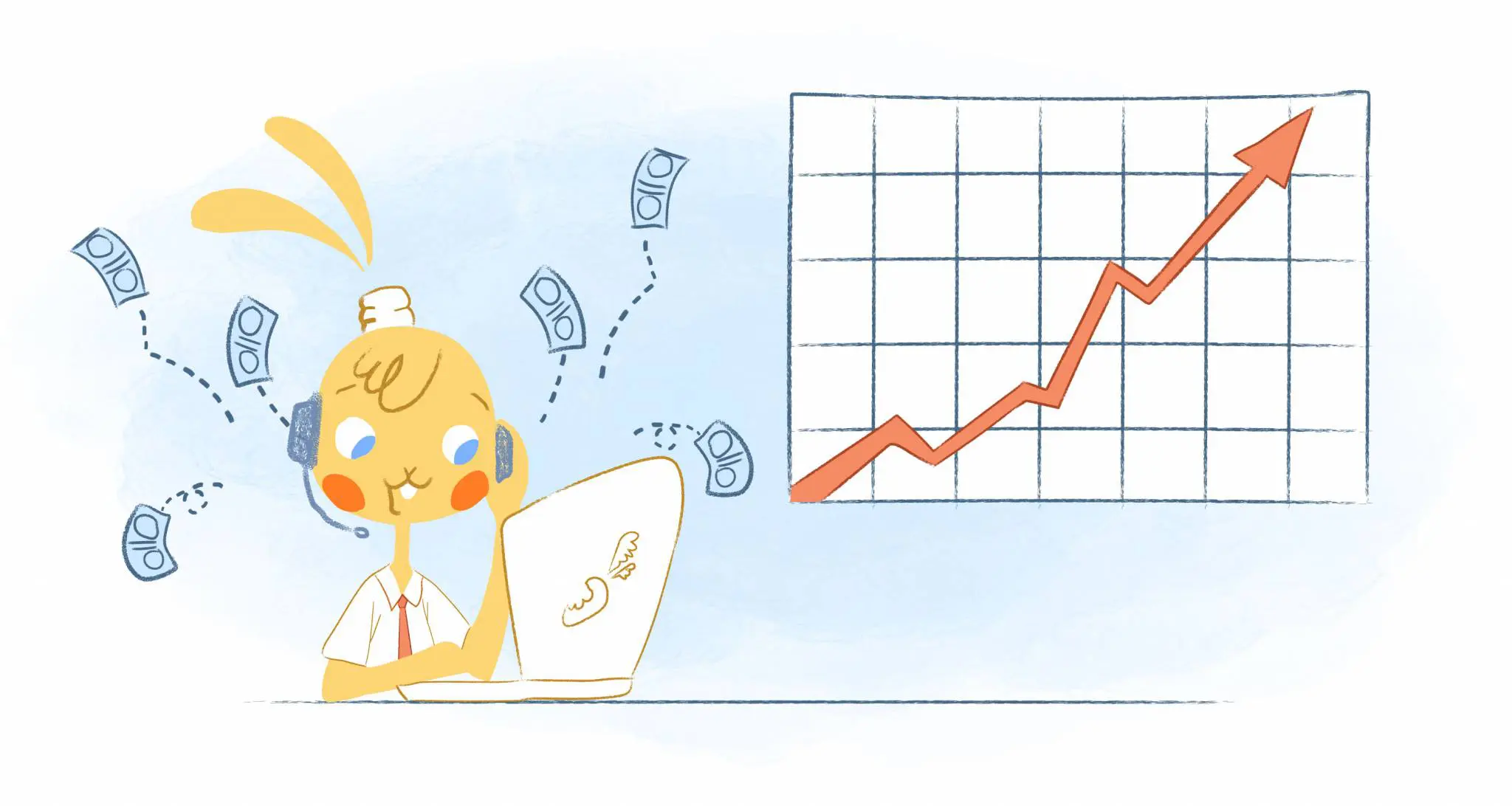 It's so easy to get caught up in the cycle of being 'busy' as an entrepreneur and never really getting anything done. If you feel like you're just spinning your wheels, it's important to slow down, get on a schedule and determine a plan for action.
Instead of spending a ton of time planning and talking about what you're going to do, take action and get it done instead. This method can be used for important tasks like creating a sales funnel for your business. Digital entrepreneurs (especially) need to have an awesome sales funnel if they want to grow their businesses.
What Is a Sales Funnel?
A sales funnel refers to the buying process a customer or client endures before they actually feel confident enough to do business with you. Starting out, you may be attracting strangers to your business or website and that's perfectly fine. A sales funnel will help introduce them to your business and allow you to build some credibility and gain their trust.
From there, you can gain even more trust by helping your ideal customer solve a basic problem. This could then lead up to a solution you offer to a major problem they have. When you think about it, we all go through a sales funnel process with companies.
It's unlikely that you'll make sales the first time a potential buyer encounters your business. This is why it's important to have a sales funnel in place to walk them through the process of feeling comfortable and confident enough to buy from you.
Then, they may even become life-long trusted customers.
It took me years to understand what a sales funnel was and how to create one. Once I finally did, I took way too long to get everything set up. In this post, I'll be showing you how you create a sales funnel in just one day. Then, you'll be able to automate aspects of your business and start making more money. Here's what you need to do.
Step 1: Determine Your Dream Client/Customer
Before you start to create a sales funnel, you need to know who you will market it to. Determine your dream client/customer by asking yourself who you want to serve most. This is more about the people you serve than it is about you, so get to know your dream client.
Where do they live? Where do they work? How much do they make? Do they have a family? What are their goals? What do they struggle with? What are they good at? What do they fear?
Of course, you can answer all of these questions hypothetically to create an avatar of your dream client. The more you know, the more specific you can be with your marketing and the solutions you offer.
Step 2: Develop Your Freebie Offer
Once you have a clear understanding of who you wish to serve, now you can create a freebie offer to get them on your email list. If you already have an email service provider, you should be able to track stats to see how your current opt-in offer is doing if you have one.
The average rate people should be opting in to your list at is 1.95%. This means out of all the people who visit your site and come across your opt-in offer to join the email list, 1.95% of them sign up and convert. These days, people are way more inclined to sign if you are clear about what your email newsletter will be about and if you can give them something free in return.
If you're already at or above that rate and feel your current freebie offer serves your target audience, you can skip this step. However, if you just got super specific when determining your ideal customer or client, I'd recommend creating a new freebie offer and testing it out.
Your freebie should be simple and something you can create in 1-2 hours or less. Some of the best freebie offers include:
Checklists
Video Tutorials
E-books or guides
Worksheets
Realize that you don't have to create this content from scratch either. You can simply repurpose content you currently have or expand on it. If you have a popular product/solution or blog post, create a freebie offer surrounding that. For example, I have a personal finance site and a very popular post about how we keep our food budget low each month. I created a 7-day meal plan guide with a few organizational worksheets to offer as a freebie. It's been a great way to get people to sign up on my list.
Step 3: Set Up Your Follow-Up Emails
Once you get people on your list, you need to keep sending them emails to move them deeper into the sales funnel. But first, determine what your goal is for follow up. What do you want your audience to ultimately do? Do you want them to sign up for your program or course? Buy your signature product?
Each email you send in the funnel should bring them closer to taking this action. You can set your emails up to be automatically sent for a series of days after each person signs up and receives your freebie offer.
Plan 4-5 emails that will clearly:
Help your subscriber to achieve their goals

Clearly establish yourself as an expert in the niche (so you become the go-to

expert)

"Train" your subscribers to open your emails and click on the links inside
It's important to find a balance between providing information and pitching offers. No one likes to feel like they're being sold to so if you have offers you want your audience to test out, you still need to offer good information and value as well.
Here's a process I like to follow with sales funnel emails:
Email 1 – Send freebie offer, invite subscriber to take a quick 5-question survey to learn more about their needs and expectations (you can create a free survey with SurveyMonkey)
Email 2 – Offer a deeper introduction of yourself. Share your journey and perhaps how you were once where your current subscriber is. Share why you started your business and how you plan to help them and serve
Email 3 – Offer some valuable information in this email or a quick solution they can implement to solve a small, recurring problem. Ask for nothing in return as this will build trust.
Email 4 – Offer some additional resources. These could be products or services you use or recommend or even things you've created yourself. Include testimonials or reviews from others too to demonstrate that they didn't just work for you
Email 5 – Lead by telling another story about yourself or your business and how it relates to your product or service. Overcome objections in this email and provide answers to some FAQs
These are just the basics. You can always add more to your funnel and incorporate the material you have whether it involves booking a free discovery call, promoting a recurring webinar you set up, or offering a fun challenge to your email subscribers.
Feel free to get creative and test things out.
Summary
To recap, you can definitely create a sales funnel in just one day. You need to:
Determine your dream customer/client
Develop a valuable freebie offer to get them on your list
Create a series of emails that will help your subscriber come to know, like, and trust you and your business. Automate the emails so you don't have to do it manually
Once you've provided value upfront and have gotten your subscriber to let their guard down, pitch your offer and provide evidence that it is a proven solution.
Sure, this process may take you a few hours so you'll need to block out time in your schedule to create your sales funnel. However, getting it done in a single day will provide so much relief and allow you to free up more time in your business so you're not constantly chasing sales.
Have you considered how you would create a sales funnel?