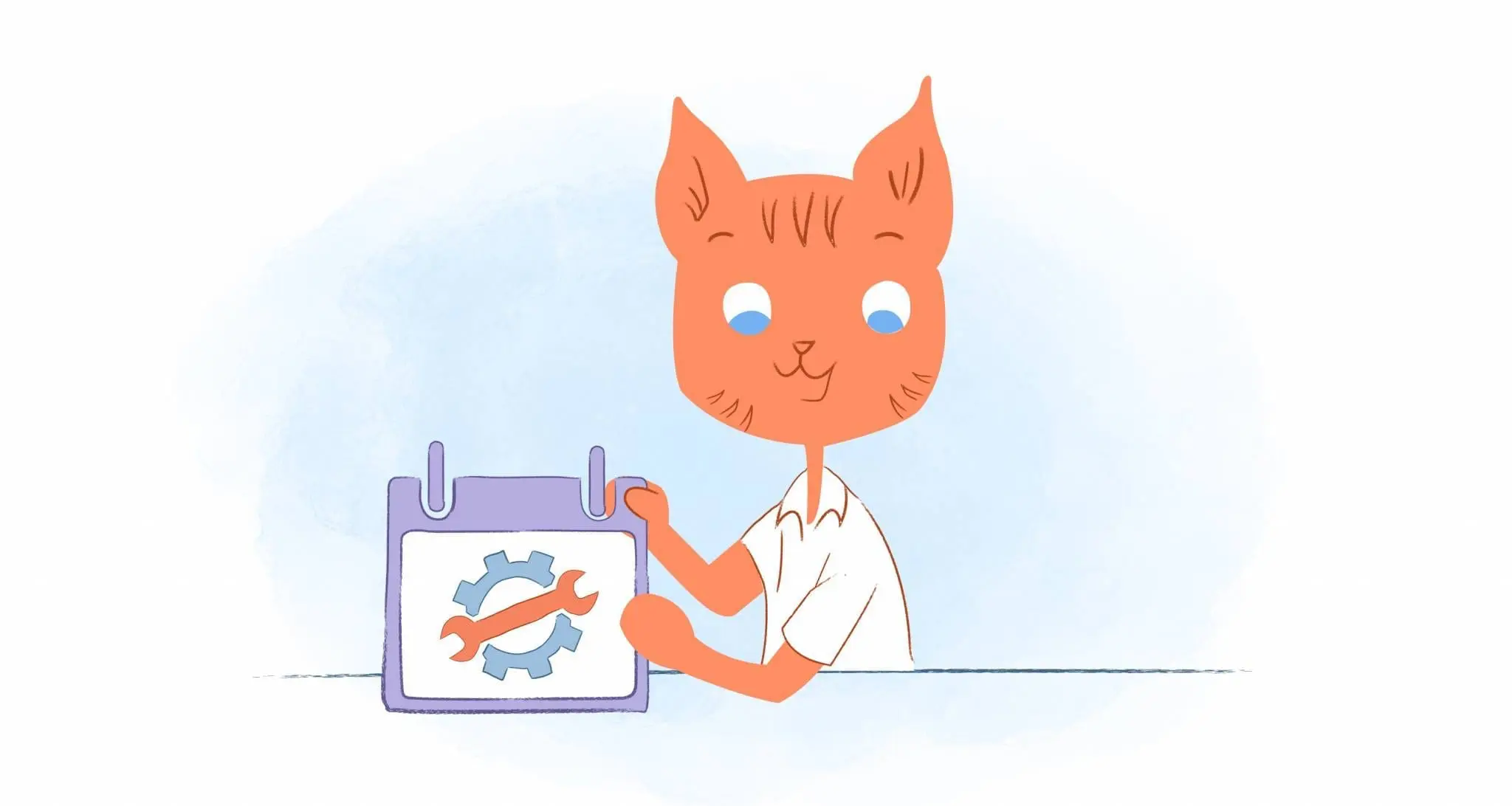 You may take it for granted. But, how chaotic would your life be without your handy online calendar? I dread to think of such a world.
Thankfully, calendars are easily accessible. If you have Gmail or a shiny new (or old) iPhone, then you've also been equipped with a calendar. That's probably why Apple and Google Calendars are two of the most popular and effective calendars on the market. But, which one is better?
Market Share
Apple and Google are behemoths. There's no denying that. But, just how popular are the tech giants?
At  Google, there are around 1.2 billion in the world who have an account. As for Apple, they have 1.4 billion active users globally.
When it comes to the market share of mobile devices, iOS reigns supreme in the U.S., Australia, and Japan. It also has a slight ledge in Canada and the UK. It's also starting to gain ground in Egypt, Italy, Norway, Poland, and Turkey — although Android is still more widely used.
Android is the top dog, almost everywhere else in the world. It's dominant in nearly all of South America, Europe, and India. The people of Russia, Malaysia, Mexico, Nigeria, and South Africa also prefer Android. There also uplifts in Ireland, Japan, France, and South Korea.
Obviously, this doesn't mean that all of these people are using one of these calendars. But, considering that these calendars come with a Google or Apple account and are preinstalled on their phones, it would be safe to assume that they're used by a lot of people.
Why does market share matter?
Well, because of their popularity, it's not difficult to locate resources, such as hacks, for these online calendars. It's also easier to troubleshoot any issues. And, most importantly, it makes sharing calendars a breeze.
For example, in India, Android is used by over 92% of the population. So, if you used Apple Calendar, either there or with a remote team, it would be difficult to share it with others. That's because Apple, unlike Google, doesn't work across multiple platforms. As a consequence, it wouldn't be possible for your friends, family, or co-workers to access your calendar. And, that makes scheduling and organizing activities with others — laborious.
App and Storage Size
Google Calendar takes up around 215MB. In the scheme of things, that's not doing much damage to your phone's storage and memory. Also, it doesn't take any space on your Google Drive.
Apple Calendar, because it's part of the entire suite, eats up between 13GB-14GB. That could be a problem if you have a lot of apps installed on your device. As for iCloud, you're given 5GB of free storage — Google gives you 15GB if you're curious. Because of everything like your contacts, files, reminders, and your calendar, are together, you could run out of storage.
Accessibility
Both calendars are easily accessible. And, they both have the can't beat the price of free.
Google Calendar, along with services like Google Drive and Duo, comes with a Gmail account. As for the app, it's available for free for Android and iOS. That means no matter if you need to manage or view your Google Calendar in a web browser or mobile app, you're covered since. It should be noted, however, that there is not a Google Calendar app for Windows 10 or Mac OS computers.
Apple Calendar is preinstalled on any iOS device. No matter if it's the latest iPhone, iPad, Mac, or Apple Watch, the calendar can be accessed on all of these devices and browsers. Of course, you'll need an iCloud account. But, if you're going in on Apple, then this is something that you've already done.
Unfortunately, there is no Apple Calendar app to be found for Android or Windows devices. That definitely limits its accessibility.
Ease of Use/User Interface
Both calendars are incredibly easy to use. Whether if you open the browser or app, using these calendars is straightforward. For example, to add a new entry to your calendar, you would either click-on "Create" or tap on the + symbol if you're on your phone. From them, you'll select the date, time, and location. You can also add guests and relevant notes that you may need.
Of course, this is due to the fact of the UI. Google Calendar uses Material Design 2. And, a lot of people are fans of it. David Nield over at Gizmodo wrote that "the Material Design really pops and works well—the use of color and space is a bit easier on the eye than in Apple Calendar." He also added, "the use of stock imagery behind months of the year and regular appointments (like the dentist) is a nice touch."
Additionally, Google Calendar offers a "schedule view" where you can see all of your current and upcoming events on one screen.
Apple kept the design simple. It's just a white them with red fonts and accents. While efficient, others have stated that the "flat design makes it hard to read, and the app lacks gestures and natural language processing."
Calendar Sharing
If there is one feature that online calendars should have, it's the ability to share it with others. Luckily, both of these calendars are capable of this.
In my opinion, sharing your Google Calendar is as painless as can by. Just attach their email address when creating new events. If they also have a Gmail account, then this event will automatically be added to their calendar. You can also create a shared calendar for your team or family to keep everyone on the same page.
Apple Calendar also lets you share your calendar with others. Some even prefer to use it for their families because of the family sharing feature. The drawback here is that if the email address isn't in your contacts, then you aren't able to share your calendar with them.
Integration
As a part of the Google Suite of tools, Google Calendar works seamlessly with other Google Services. If you booked a trip and used your Gmail account, the details, like when your flight departs and have to check-in your hotel, will be automatically added to your calendar. You'll also receive reminders and notification.
Google Calendar also plays nicely with more than enough third-party apps. Calendar, Slack, Trello, and Zapier are some examples of tools that integrate with Google Calendar.
Apple Calendar works well within its own ecosystem. However, it doesn't add events from your email or iMessages automatically to your calendar. It also integrates with it's a fair share of third-party apps, like Calendar and Slack.
Data Privacy
If you're concerned about security, then Apple Calendar is the better option. Mainly, this is because of its end-to-end encryption.
If you're at least somewhat familiar with Google, then you know that they're pretty much-tracking everything. Some folks might think that's for nefarious reasons. But, it's more about using this data for algorithms to improve your experience.
Unique Features
Finally, both calendars have their own unique features that set them apart from each other.
For Google Calendar, it's highly customizable. You can color-code it, change the font size, and enable/disable whatever features you like. For instance, if you work with remote teams, you'll want to enable time zones to avoid confusion.
Google Calendar also has a goal functionality to it that can be used to develop healthier routines.
But, Apple Calendar has one of my personal favorite features; the time of when to leave alert. It may sound simple, but Apple sends you a notification letting you know what traffic conditions are like so that you're never late to an appointment again. It can be a real life-saver.
Which is better? Apple Calendar or Google Calendar
Some of you may not like this answer, but it's really subjective. Personally, I'm more of a Google fan because it has worked for me personally and professionally (be sure to keep your mind open to change at all times to new idea and be adaptable, because new calendars come along, you'll want to use). Most of my devices run on Android or Chrome.
At the same time, I know lots of people who live and die by Apple. They love everything that the company has developed.
Objectively, there are roughly the same amount of Google and Apple users in the world. So, let's call that a draw. But, when it comes to mobile, Google Calendar has the edge since it can be accessed and shared by more people. What's more, because it works across multiple devices, Google Calendar can be used by more people.
Both also can be shared, integrate with other tools, and have unique features. The thing is, unless you remain in the Apple ecosystem, sharing your Apple Calendar isn't as easily shared as it's Google counterpart. Additionally, this makes pairing it with third-party tools a little bit more tricky.
I will say that Apple Calendar, even if it's not as customizable, has the incredible time to leave alert. It's a genius feature.
So, ultimately, it's really up to your preferences and needs. But, in my opinion, Google Calendar is better. And, if you disagree, then please let me know why Apple Calendar is the best.