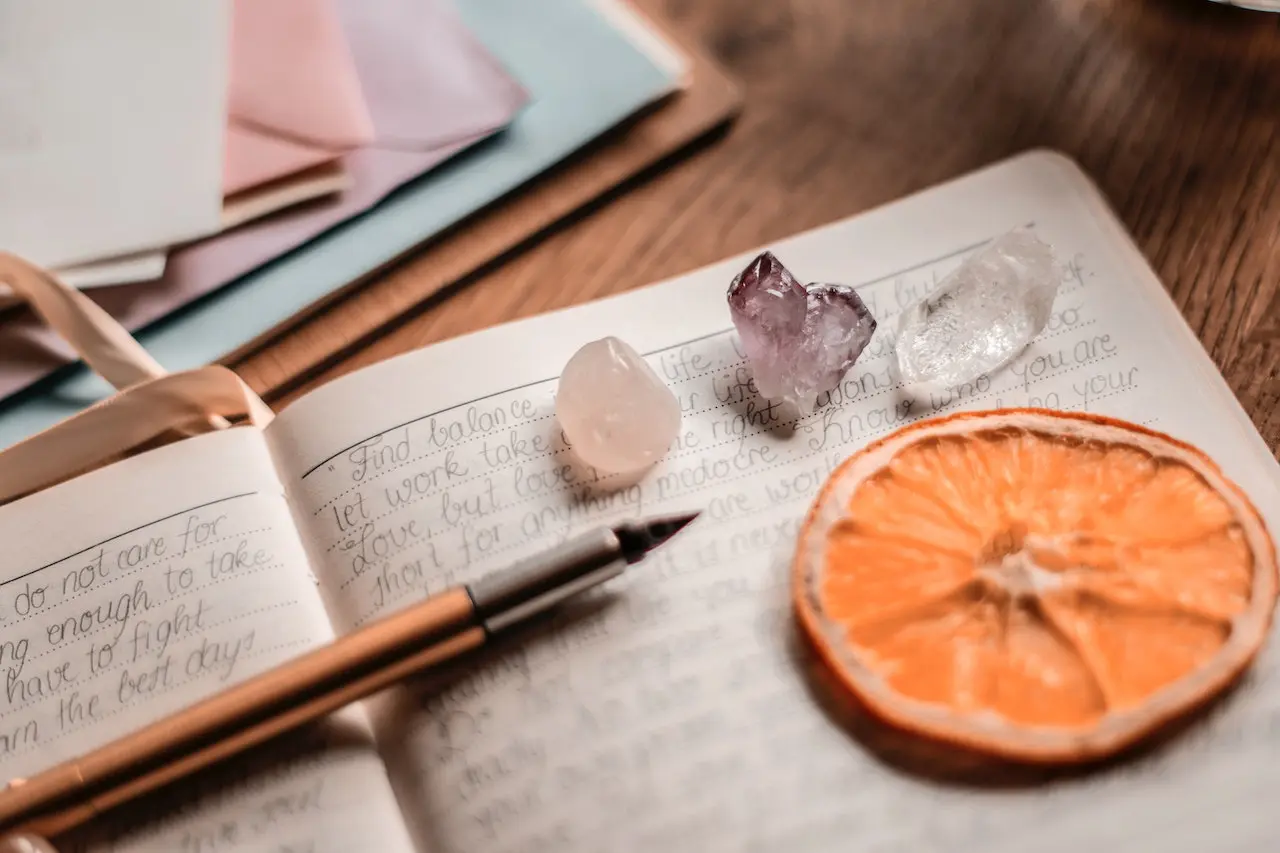 When it comes to choosing the right calendar tool can be a tad overwhelming. With so many options, it's a challenge to even know where to begin.
Would you benefit from an elaborate, colorful paper planner that has daily motivations? What about a digital to-do list created via Word? Maybe you should just use your phone's app? Would something containing all these features be more appropriate?
As with any organizing tool, the first step is determining what you need. As such, it's a necessity for you to consider what motivates, distracts, or frustrates you when creating your own work environment.
To design a calendar system that fits your needs, consider the following factors.
Paper or Digital?
Choosing between a paper and a digital calendar is a big decision. Since there are pros and cons to each, this decision can be even more difficult. Thankfully, we will review the advantages and disadvantages to make the decision easier for you.
How do paper and digital calendars differ?
The key difference between paper and digital calendars is pretty straightforward. Paper calendars are physical, while digital planners are virtual.
Accessibility
Unlike paper calendars, you can access a digital calendar from any device with an internet connection.
Automation
While paper calendars need manual input and checking, digital calendars can automatically send reminders and notifications.
Data Input
Compared to paper calendars that require manual writing or typing, digital calendars let you easily input, edit, and delete data.
Sharability.
Unlike a paper calendar, you can easily share digital calendars through a unique URL code.
Storage and Backup
When using a digital day calendar instead of a paper one, saved calendars and other relevant data can be backed up on the cloud.
Customization
When it comes to paper calendars, the design and layout are limited compared to electronic planners, which can be customized with different templates and colors.
Pros of paper calendars.
It's more hands-on. When people write by hand, they process information better and remember it better. Specifically, researchers say writing by hand on physical paper improves memory because of the unique, complex, spatial, and tactile information involved.
No batteries or power are needed. You can use a paper planner anywhere and anytime since it doesn't require a power source.
You can use it offline. When there's no internet, you can still use paper planners.
You can't be distracted by electronic notifications. With digital devices, it's easy to get distracted by notifications or emails.
Self-expression. It's fun to doodle, take notes, and just enjoy the feeling of pen to paper when planning on paper.
Cons of paper calendars.
There is limited space. The limited space in paper calendars makes it more difficult to write and find the important stuff.
It's difficult to edit. Paper calendars can be hard to fix if a mistake is made or a schedule changes.
Less portable and bulky. You can't carry paper calendars around like a smartphone or tablet; they're bulky and heavy.
No reminders or alarms. Unlike electronic calendars, paper calendars don't have alarms or reminders, so it can be challenging to stay on top of everything.
You can't share as easily. Unlike paper calendars, digital calendars are easy to share and access with multiple people at once.
Accessibility issues. When you're not at home or carrying your paper calendar, it's harder to access information.
Pros of digital calendars.
Simple to access. It's easy to keep your schedule up-to-date and view it from any device, whether it's a smartphone, tablet, or laptop.
Easy to customize. There are many customization options with digital calendars, including different color schemes, fonts, and layouts.
You can edit and update it easily. You can easily reschedule appointments or add new tasks with a digital calendar.
Reminders and alarms. Many digital calendars let you set alarms and reminders, which makes it easy to stay on top of things.
Shareable. It's easy to share and make them available to everyone, so they're perfect for group projects.
More organization. You can categorize and filter information in a digital calendar to help you find specific tasks and appointments.
Eco-friendly. There's no need for paper, ink, or printing materials with digital calendars.
Cons of digital calendars.
Power and an internet connection are required. You can't use a digital planner without a power source and an internet connection, which is a limitation if you don't have either.
Loss of data is a risk. It's possible to lose, steal, or damage digital planners, resulting in all of the data being lost.
You have to become familiar with it. Using a digital calendar effectively and efficiently can be challenging for some people.
A Word About Calendar Apps
First things first. It is critical to note that not all call calendars are true calendars.
For instance, go to the App Store or Google Play. The number of calendar apps is astronomical. However, it is unfortunate that most of these apps are not as impressive as they should be.
Most calendar apps aren't real calendars. Connecting them to another calendar, such as Google Calendar or Apple Calendar, is necessary for them to work. This means that the calendar you connect to stores all the appointments you create and all the details you add. With the app, you can access that information and manage it through a variety of tools and features.
It is for this reason that many calendar apps function like email clients. Using a client app for email access and management, you can access and manage your existing email account without creating another one. The same as with calendar services; you need email services for this.
In addition, far too many calendar apps are mobile-only or do not support cross-platform usage. In terms of desktop or web applications that offer a similar experience to your mobile calendar, your options are limited. There are even fewer options if you need a cross-platform app.
It's a lot simpler to choose an app that pulls data from your calendar and adds a few other features, like reminders and task management. This is because it's all you need.
With that said, here's a like at the most common calendar types you can choose from.
Basic Calendars
There's nothing fancy about basic calendars. If you've got a static schedule, they're probably your best choice. In addition, it can be useful for those who like a little bit of everything. Unless you need specialized features, stick with a basic calendar.
Additionally, when you tend to get distracted by too many options, simplicity works well. After all, time sinks can occur when setting up an event or note takes too long. If there are any features you do not need, you should have the option to hide or disable them.
What makes a good basic calendar? There should be a streamlined approach. Ideally, it should be a breeze to add new entries, like with only a click or two or jotting it down on a desk calendar. For even faster results, find a calendar with preset templates.
Furthermore, flexibility is essential. As an example, the best calendar for you is one that can be integrated with a lot of other apps. Nevertheless, if you start using those other apps more than the base calendar functions, specializing might be a wise idea.
Schedule Calendars
Your schedule calendar helps you keep track of a wide range of meetings and events. Students can use it to keep track of their classes, clubs, and jobs. And freelancers who have multiple clients may also find it useful.
A reliable schedule calendar provides a view of the day's schedule down to the minute. As a result, you avoid overcommitting and double-bookings. You should also look for a schedule calendar that provides traffic and weather forecasts.
Flexibility is also a key characteristic of effective scheduling calendars. Also, for colleagues and other invitees to view it, there should be no need to create an account.
To prevent too many people from making edits, it is also critical to control who can make changes. And the ability to integrate with a wide variety of chat apps is also beneficial.
Project Calendars
For detailed plans, a project-management calendar is useful. It integrates a simple calendar with a robust to-do list into one convenient location. Project calendars are essential if you have many interdependent tasks.
Sometimes, you need to look beyond the calendar to project management software. While these apps support a calendar view, that's just one feature. Generally, tasks and divisions of labor are more important.
Each part of the project should have lots of detail in a well-organized project calendar. It should let users attach files, web links, and locations. And tasks should be ranked according to priority, and big tasks are broken down.
Seeing the calendar as a project GANTT chart is also handy. If possible, this should be the default view. A progress report and time estimation feature would also be a nice feature. However, reliable and real-time syncing are non-negotiable.
Journal Calendars
The purpose of a journal or diary is to record details of your daily life, such as thoughts, feelings, and experiences. Calendar journals have sections for every day, week, or month, as opposed to notebooks which are open and do not have structure. Calendar journals are used to record events or thoughts related to each date.
Additionally, you can keep track of your daily and weekly activities. Various information can be recorded, from reflecting on your day to expenditures to food intake. You can use a habit tracker to keep track of your weekly goals.
Additionally, you'll find inspirational quotes and daily prompts on journal calendars. And both paper and digital versions are available. Journaling has also been linked to better health, both physically and mentally.
Customization is the key to an effective journal calendar. In addition to sketches, voice recordings, and photos, the calendar should support multimedia attachments. It's an excellent way to capture feelings and thoughts you can't describe.
Making notes on the go is also possible with quick entry. As with basic calendars, these templates are convenient for filling out quickly. Lastly, almost any calendar allows you to add entries as events, but the best offer mood-tracking charts as well.
Tracker Calendar
Unlike journals, trackers focus on looking forward rather than creating records. By using a tracker calendar, you can decide what you want to accomplish and when to accomplish it. By tracking your progress toward your goals, the calendar keeps you accountable and motivated.
It is a necessity to schedule time for pursuing your goals with the help of a tracking calendar. In a perfect world, it would do this while considering your current commitments. Google Calendar, for example, avoids scheduling events at the same time as other appointments.
Accountability is another key feature of the best tracker calendars. See if you can compete against your friends with the sharing options. You can also share your progress on social media with these apps.
Final Words of Advice
You need to know what you're looking for before you pick a calendar. Knowing what kind of calendar you need will help you choose and optimize an app.
With a specialized calendar, you can manage your time better by focusing on what you need most.
Featured Image Credit: Photo by Alina Vilchenko; Pexels; Thank you!