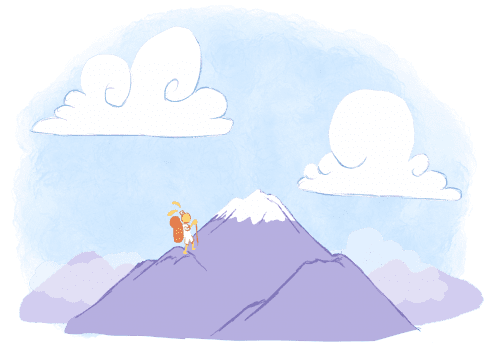 Sporting events are one of the world's most popular pastimes and for a good reason. The competition, camaraderie, and display of skill is entertaining to people of all ages. COVID-19 may have slowed sports down, but efforts are being made to hold fun and safe events for the winter.
For sports fans young and old, tune into these 9 winter events coming soon. They'll provide a welcome escape from the craziness that has been 2020 and might even inspire you to try a new sport out yourself.
NHL Winter Classic
Kick-off the new year with some outdoor hockey from the National Hockey Association. Entering their 13th year following this tradition, the Minnesota Wild will host the St. Louis Blues for this hockey classic.
The annual winter classic will be held on January 1st, which is the league's target date every year. Set a recurring reminder in your online calendar to start off your year with one of winter's most classic sports.
Winter Youth Olympics
You might be aware of the regular Olympic games held every four years, but did you know they hold a youth Olympics as well? 14 to 18-year-olds can participate in these games, also held every four years, to compete in their age group at the highest level.
The most recent winter youth Olympic games were held in Switzerland this past January. Unfortunately, that means you'll have to wait four years until the next event. Good thing your online calendar goes out that far!
Winter X Games
The X Games are similar to the Olympics, just more casual and hardcore. Events such as skateboarding, snowmobiling, and a more casual atmosphere give the X Games a much different feel. They can be just as exciting, however, and give a different take on winter sports than you might be used to.
Unlike their more official counterpart, the X Games are held annually. Each year features Summer games and Winter games. The 2021 Winter games will be held in Aspen, Colorado, from January 28-31. Mark these dates in your Calendar so you can get a taste of what they're all about!
2021 FIL World Luge Championships
Not many people dare to take on the luge. This race involves speeding down a slope on a tiny toboggan, much smaller than the bobsleds you might be more familiar with. Racers work on aerodynamics and inertia to get the best times possible.
This event will go on at the same time as the 2021 Winter X Games. Catch a couple of races being held in Germany so you can see for yourself just how wild luge races can be. Consider setting up a sled track in your yard if there's any snow to give it a try yourself!
IBSF World Championships 2021
If you're enjoying the luge races, you won't want to miss these championships. From February 5-14, you can experience bobsled and skeleton races for a different take on downhill snow events. The championships were to be held in the States but have been relocated to Germany following COVID concerns.
Skeleton and luge racing is similar with just one key difference. Luge racers ride on their backs, and skeleton racers do so on their stomachs. Reaching up to 90 miles per hour, you'll be amazed at what these athletes can accomplish.
The Superbowl
There are few things as American as Superbowl Sunday. The food, the commercials, and the world-class football gather millions of viewers every single year. This makes for a fun family tradition that everyone looks forward to each February.
The National Football League has played regular-season games with limited fans to try and hold a season without many COVID concerns. There have been a few bumps in the road, but all signs point to a Superbowl being aired on television on February 7th, 2020. The halftime show guest has even been selected already.
FIS Alpine World Ski Championships 2021
The de facto winter sport has to be skiing. To get your skiing fix, tune into the Alpine World Ski Championships. Alpine skiing, also known as downhill, is exhilarating and fast-paced, sure to have you on the edge of your seat.
The championships are long, meaning there's a lot of availability for you to watch. The event will be hosted in Italy from February 8th until the 21st. Pick a day you can tune in and add it to your Calendar.
Biathlon World Championships
Running during the same dates will be the Biathlon World Championships hosted in Slovenia. This is one of the more interesting sporting events, both for winter and summertime. Witnessing a race is something you must do this winter.
The biathlon combines cross-country skiing with rifle shooting. Racers come to checkpoints where they must hit targets before they continue. The sport combines the physical endurance required for cross-country skiing and the dexterity required to keep a steady shot throughout.
NBA All-Star Weekend
While not a winter sport per se, basketball is often played in the winter as it's one of the world's premier indoor sports. The National Basketball Association is worth noting in this article for their efforts to keep sports going during COVID-19. They were the first major professional American sports league to suspend their season and put together a bubble in which they could finish the year successfully.
The NBA is hoping to take games back to arenas and slowly reintroduce fans. All eyes will be on the league as they attempt to hold their regular All-Star weekend, February 13-14. Due to the shortened season, these dates are different from normal, but sports fans worldwide will still be looking forward to the event.
There are plenty of winter sporting events to watch in 2021. Start filling up your online calendar so you can experience the best that snow sports have to offer.