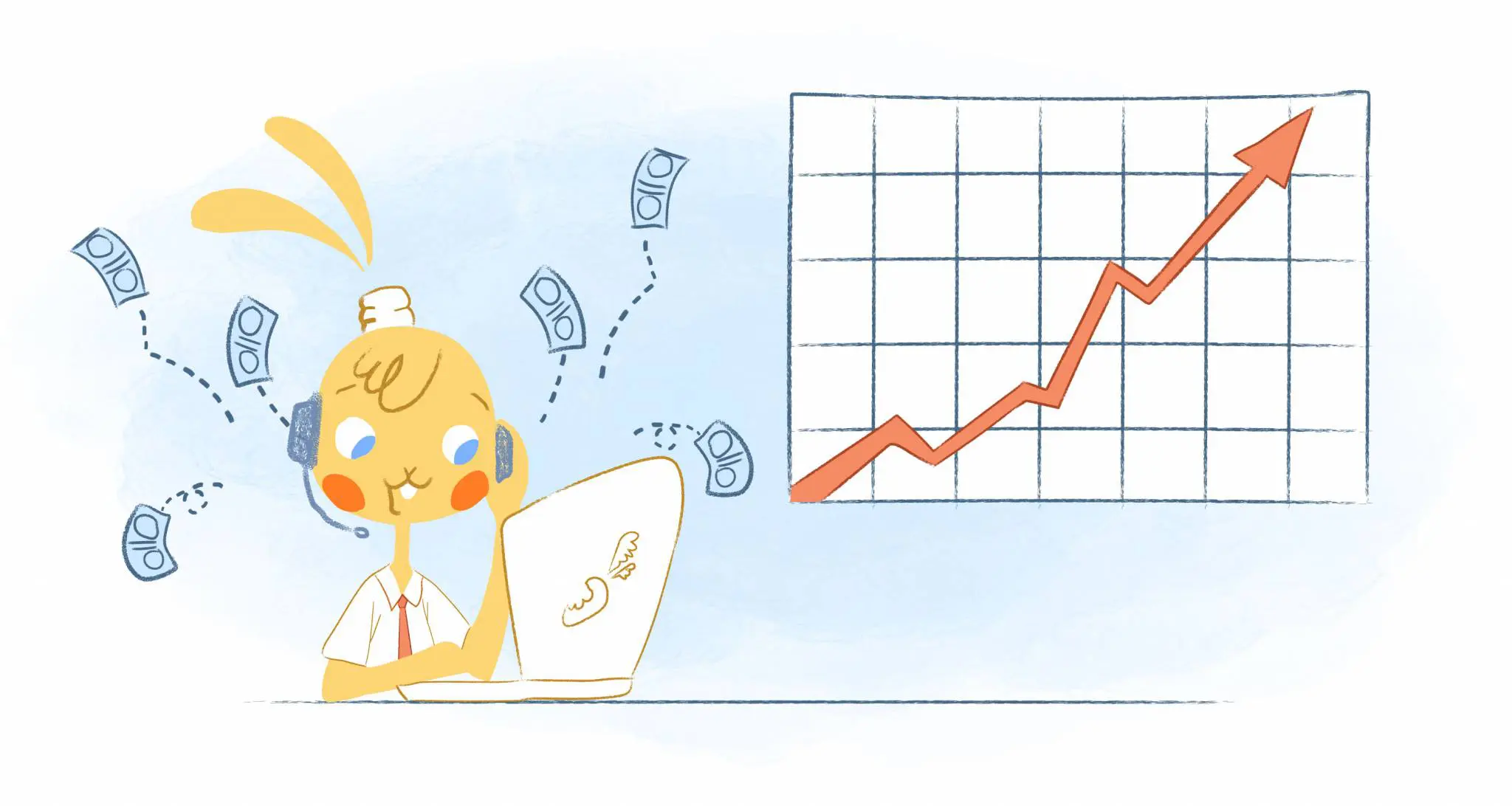 Running your own business and knowing how to sell go hand in hand. Whether you're selling to other customers or other businesses, the idea of actually selling can seem overwhelming and time-consuming.
You may think that you have to do all this work to build up rapport into order to successfully sell. Or, you may be implementing all of these complex strategies without seeing real results.
The good news is that your sales strategy doesn't have to be so complicated. You can simplify your sales strategy so you can earn more in less time. Sound good? Great! But first, here's what you need to get started.
What You Need to Simplify Your Sales Strategy
Have an Audience
Sure, having an audience may sound like a no brainer, but you need to narrow it down to your target audience and grow the number of people who engage with your business. Anyone can engage with your business but that doesn't make them part of your target audience. You'll need to focus on who you're actually looking to serve and create a customer profile based on these details.
Find out where your target audience spends there time and how they can be introduced to your business. Then, survey them to make sure their interests and needs meet the type of person you are trying to target. Also, realize that having Facebook fans can be great, but this doesn't necessarily mean they're your target audience.
Anyone can like something on Facebook or Instagram, but they can be hard to sell if they aren't your ideal audience member.
Make Contacts
Sales is a contact sport. If you want to win, you must make the most contacts. Think about it. If you know or reach enough people in your target market who need your help, you don't even really need to be good with sales.
You just need to offer them your solution whether it's a product or service. People are really looking to improve will be motivated to buy. However, if you don't make enough contacts, your product will never get put in front of the right person.
Share a Specific End Result
Whenever you're selling something, focus on the end result and how it will help the buyer. Selling is not about the process or the effort you put in. People will feel led to buy based on the results or outcome the product or service will give them.
Think about it. When you go to buy a car, do you ask the salesperson how much work and effort went into making the car or even where it was made? More than likely, you'll ask about the features of the car and consider whether it looks like it will meet your needs and preferences. The same goes for anything that is bought and sold.
How to Simplify Your Sales Strategy (Step by Step)
Now that you know more about what you need to start your sales strategy, here are a few things you can do to simplify it so you can win back more of your time without sacrificing increased revenue.
Collect Leads Automatically
One of the best ways to simplify your sales strategy is to collect leads often and put it on autopilot. If you have a website or blog, you can set up a form that allows people to enter their email addresses and get added to your contact list.
You can put this right on your home page, underneath blog posts, or even in the footer of your website and on social media. This allows people to sign up whenever they want and you can even set up an automatic email funnel to help market to them and provide value upfront.
Write a Killer Sales Page
Sales copy plays a major role in being able to convert prospects into customers. Don't be afraid to go in-depth in your sales page and really discuss every detail about the product or service and how it will help others. Share plenty of testimonials from others who have bought from your business in the past, and answer common questions to help people overcome their objections.
You may even want to think about creating a video to share on the sales page or even hiring a copywriter. Quality copywriters are well worth the investment since they know just how to market your products so customers have the confidence to actually buy. With a killer sales page, you can just send prospects that way and expect conversions.
Survey Potential Leads
Don't just jump on a sales call with anyone. Make sure you survey your audience in advance to make sure they're a good fit for what you're selling. For example, if you have a coaching program, you may want to have people fill out a form and apply to make sure they're a good fit for the program.
If you're doing several sales calls per day and not closing any because you're talking to the wrong people, it can seem discouraging.
Add More Calls to Action To Your Marketing
Every business owner's worst nightmare is probably sounding like a walking advertisement. I get it. Still, your audience wants to be told what to do. They are likely looking for direction or a clear call to action after interacting with your business. Plus, you want to be proud of what you're selling and confident that it will help people.
If you want to direct your audience to more resources that can help, be sure to mention your products and services in blog posts, podcast interviews, videos, social media content, etc.
At the end of the day, selling is going to be a natural part of your business systems so it's important not to stress out over it. Learn the basis and test out simply tweaks over time as opposed to bombarding yourself with complex and time-consuming sales strategies.
After reading this, how do you think you can simplify your sales strategy and still grow your profits?